Introduction:
When you need to submit many PDF files to a customer or print them fast, combining these PDFs into one might be required to boost efficiency. Adobe Acrobat was the top horse to do the work. But the increasing number of professional PDF software gives users more choices. So, there is a chance you want to know how to combine PDF files without Acrobat.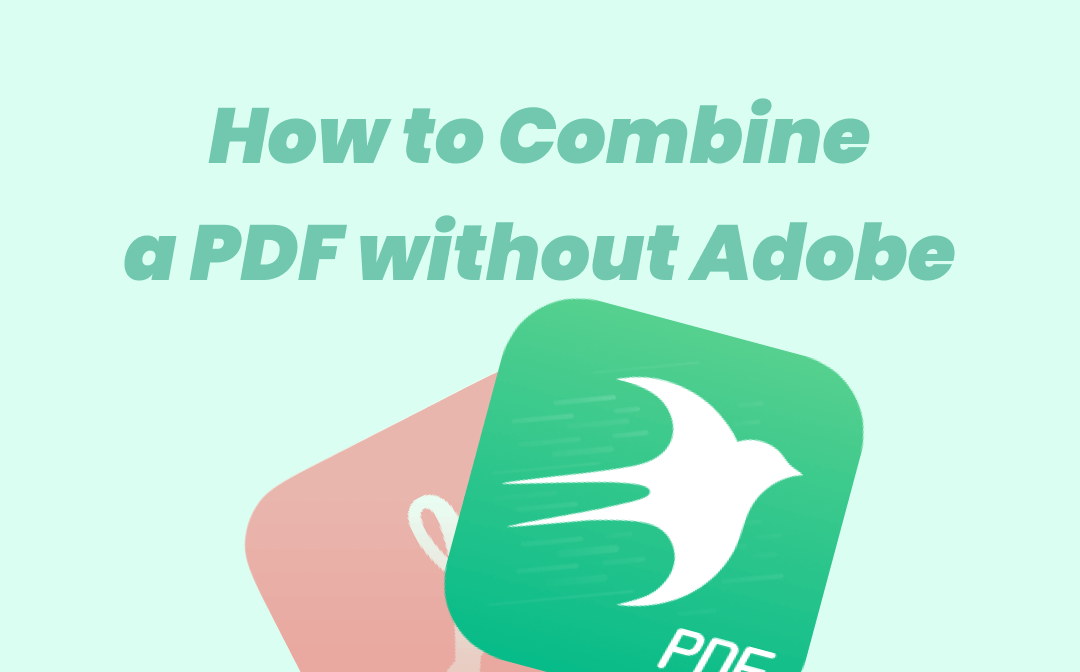 As the bellwether of PDF applications, Adobe Acrobat predominates in dealing with all PDF-related problems. However, nothing is perfect. Even such a reputable program cannot satisfy users' various demands. Today's article is going to guide you on how to combine PDF files without Acrobat in 3 helpful ways. Let's dive deeper into it!
Reasons for Seeking Alternatives to Adobe Acrobat
User-unfriendly interface: Its complex UI makes users, beginners in particular, hard to navigate to the feature they want and figure out how to use it.
High price: The subscription plans for Adobe Acrobat are expensive. If you are a budget-minded user, it isn't cost-effective to use this application in the long run.
Large size: This PDF toolkit takes up a large amount of disk space on your PC, which can be a burden when your computer is already struggling for space.
Short free trial: It only provides a 7-day free trial.
These are the reasons why you might want to combine PDF files without Adobe Acrobat. Check out how to complete the task on different systems.
How to Combine PDF Files without Acrobat on Windows
One of the best PDF combiner alternatives to Adobe Acrobat is SwifDoo PDF. This excellent PDF software application allows you to combine PDF files into one document swiftly with a few clicks, just as its name implies. It is extensively compatible with all recent Windows systems, including Windows 11, 10, 8, 7, and XP. You can use the 15-day free trial to enjoy all its features.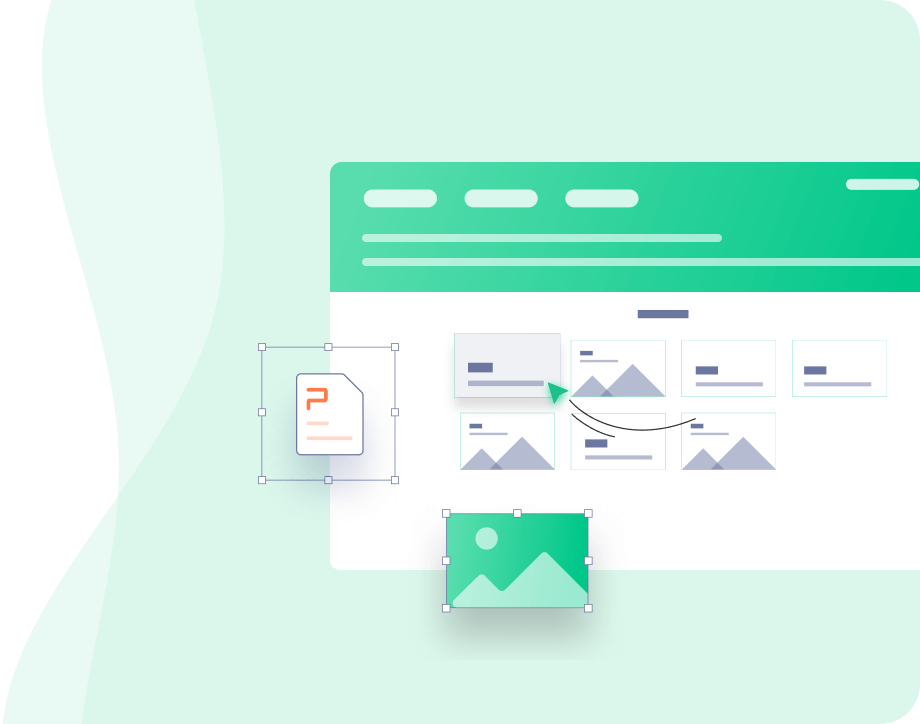 Combine PDF files in a batch;
A light-weight program with stable and good performance;
Convenient to share your PDF via email in the app.
Free Download
Windows 11/10/8.1/7/XP
Let's go through how to combine PDF files on Windows with SwifDoo PDF:
Step 1: Download and install this app from the official website. Then launch it by double-clicking;
Step 2: Tap on the PDF Merging button in the main interface and a pop-up window appears;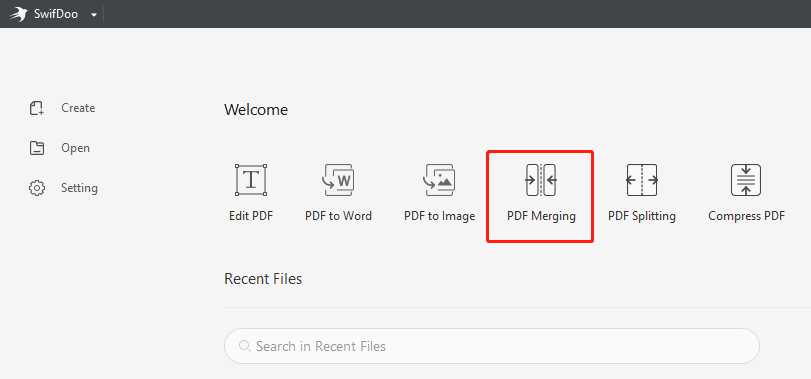 Step 3: Drag and drop your PDF documents into the workspace. Optionally, you can click Add Files or Open or drag files here to import them;
Step 4: Name the combined file in the File Name box, or use the default one. Select an output path, and hit Start to complete the task.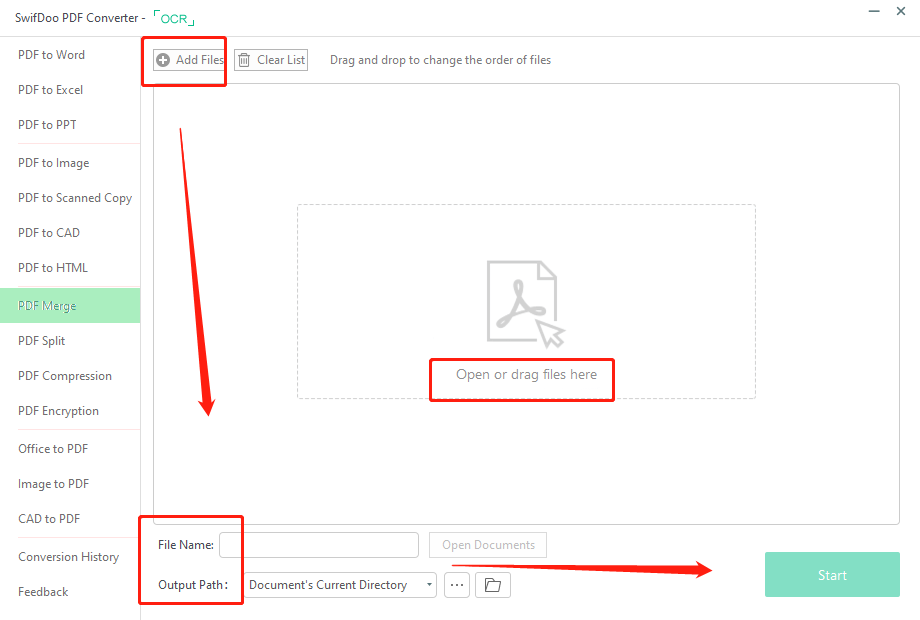 Then you successfully merge those PDF files into one! With SwifDoo PDF, it is easier to combine PDF files on Windows, and you can share or print the integrated file directly using this PDF software. What's more, this Windows-based utility tool is more of a PDF combiner. Besides combining PDFs, it enables users to convert, annotate, edit, and protect PDF files. You can e-sign or add watermarks to PDFs to secure your copyrights and interests.
How to Combine PDF Files without Acrobat on Mac
Trying to learn how to combine PDF files on macOS? Preview is a wonderful PDF combiner alternative if you don't want to utilize Adobe Acrobat anymore. It is a native application on macOS that works fast and has an easy-to-understand UI to help users quickly understand the natural flow of its features. This built-in app makes it easy to combine PDF files into a single one.
Here is the step-by-step tutorial for combining PDF files on Mac with Preview:
Step 1: Double-click on your PDF file and it will be opened in this app by default;
Step 2: Go to page thumbnails in the left sidebar, then tap on the page where you want to start combining. If you don't see the thumbnails, navigate to View and select the Thumbnail option from the list to open the thumbnail panel;
Step 3: Press Edit, find Insert, and hit the Page from File button;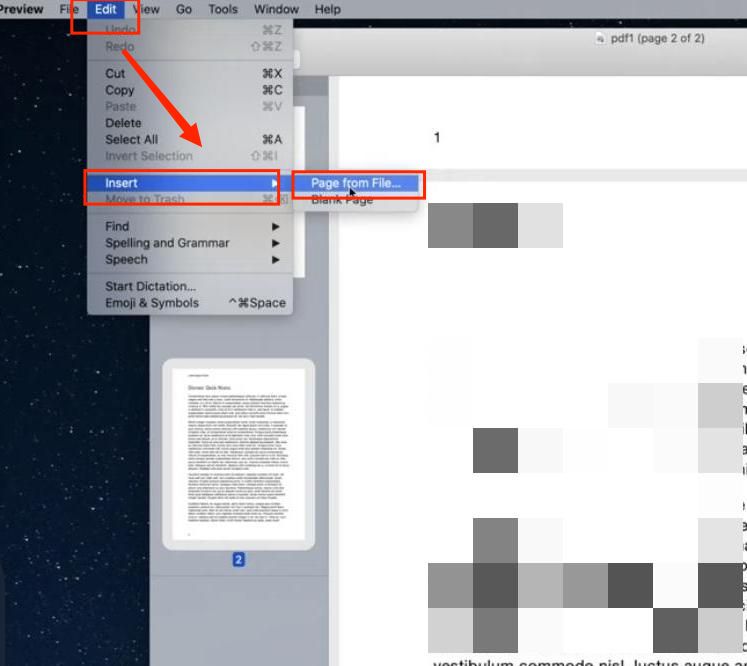 Step 4: Select the target files from the file browser, then click Open;
Step 5: Navigate to File and click Export as PDF. Name the file, choose the output path, and tap Save.
As you can see, the selected PDFs have been added together. Preview serves as a good PDF combiner that can quickly combine PDF files on macOS. It is also a great PDF editor and annotator that helps you add text, highlight content, or crop the page size for free.
Note: Preview rewrites your PDF document automatically after combining. If you want to preserve the original file, it is better to make a copy before merging.
How to Combine PDF Files without Acrobat Online
What can you do when you suddenly need to integrate several PDFs but don't have a computer or just don't want to install a new program? You can combine PDF files online. iLovePDF is a free online PDF program for combining PDF files into one, and it is available in any common web browser.
Discover how to combine PDF files without Adobe Acrobat using the online tool:
Step 1: Visit the official website of iLovePDF;
Step 2: Choose Merge PDF, then click Select PDF files to upload a PDF. Hit the red plus icon on the left to add other files;

Step 3: Click Merge PDF and wait for seconds. Tap Download merged PDF to save the changed PDF file.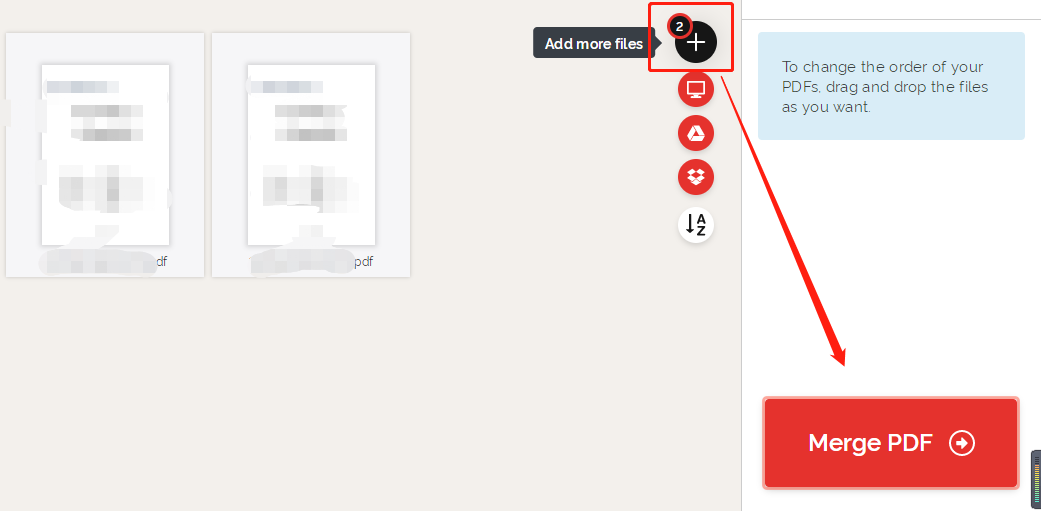 That's how you manage your PDF documents with iLovePDF. With an online tool, there is no need to upgrade a program for a new release, and you can combine your PDFs whenever you'd like. However, since it's an online program, you'd better delete your files from its online server manually to protect your data.
Bottom Line
When it comes to combining multiple PDFs, Adobe Acrobat is not your only option; a growing number of professional PDF programs can provide the same quality services.
This post explains how to combine PDF files without Adobe Acrobat in three ways. Windows users can try SwifDoo PDF. It works perfectly to combine two or multiple PDF files while ensuring quality, and users don't need to worry about file corruption. The default program on Mac, Preview, can help Mac users finish the task, and iLovePDF is a helpful online PDF combiner.
Frequently Asked Question
Q: Can Microsoft Word combine PDF files?
A: Yes, you can use Microsoft Word to combine PDF files, and the steps are quite simple to follow.
Step 1: Create a new Word document, then open it;
Step 2: Click Insert and hit the sub-menu arrow beside Object;
Step 3: Select the Text from File option, and choose your PDFs. Then press Insert;
Step 4: If two prompts pop up successively, tap OK in turn;
Step 5: Go to File, click Save as, and name it. Choose PDF from the Save as type drop-down list, then hit Save.
Then all your selected PDFs are combined into one.