Introduction:
PDF files have become one of the most commonly used office files in all walks of life. Now, it is common to see a PDF file with a customized background that looks more attractive. However, an inappropriate background may contribute to an unpleasant reading experience for some users. Therefore, we need to remove background from PDF occasionally.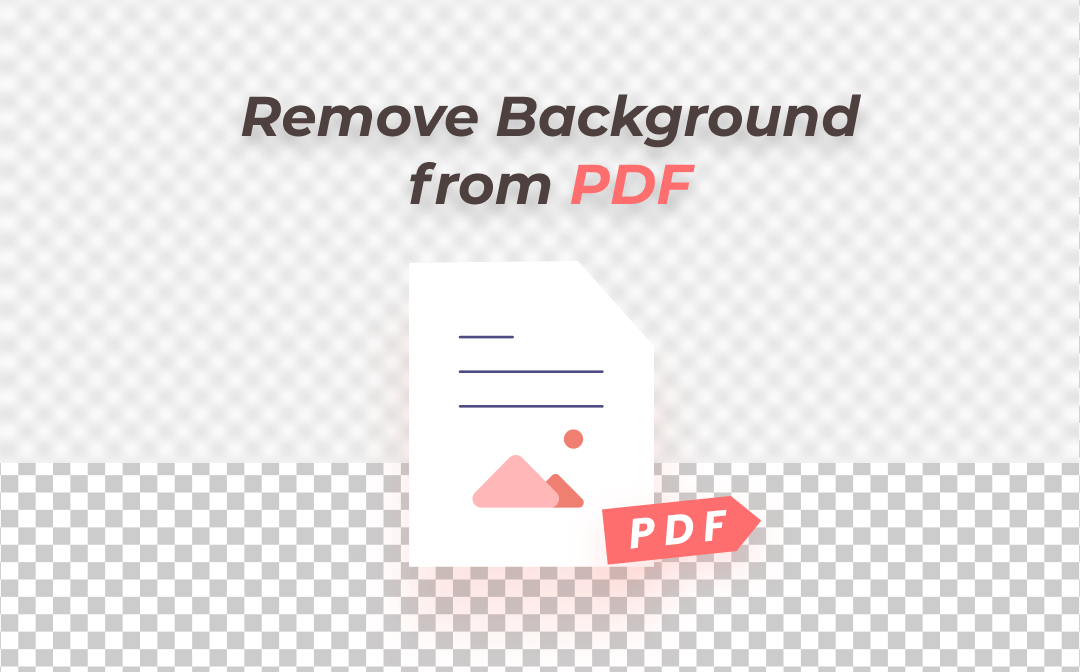 Now we have various software with different features on the market. Get overwhelmed by these products and features? Wonder how to remove background from PDF online and offline? Don't worry. This post is going to recommend some feasible PDF background removers to tackle this issue.
What Is a PDF Background?
A PDF background can be an image placed behind text on the page. Users may need to personalize PDF documents by adding backgrounds. One clear example is to make an official PDF document with the logo as the background.
However, not everybody needs a PDF background as it may hinder reading and lead to an unpleasant experience. This makes it necessary to remove background from PDFs. Check out how to get the work done on different operating systems.
Remove Background from PDF Offline
Desktop applications are often equipped with an array of features, which are more useful and time-saving compared to online PDF background-removing products. The following two applications have a good performance as PDF background removers:
Adobe Acrobat
1. SwifDoo PDF
SwifDoo PDF is a comprehensive PDF converter and reader which can meet various demands of its users. This PDF program provides good services in reading, converting, merging, splitting, and protecting PDF files. It shares a similar style to Microsoft Word, which has no learning curve and greatly streamlines your workflows.
With this PDF background remover designed for Windows, you can remove background from PDF for free with the following simple steps:
Step 1: Install SwifDoo PDF on the device from its official website and launch it;
Step 2: Click Open on the left to choose and open your PDF file;
Step 3: To remove the background color from a PDF file, tap Edit (the fourth feature from the left) in the toolbar on the top. Then select the Background button;
Step 4: Click Remove Background in the drop-down menu. And the background will be removed immediately;

Step 5: Press the Save button in the upper left corner to save the new PDF.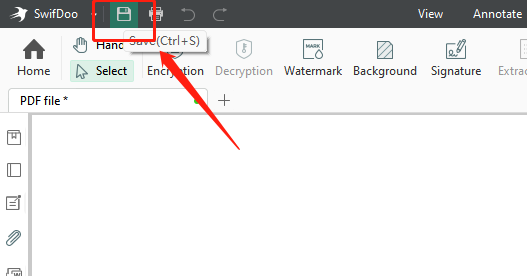 Then the work is done! With this efficient PDF background remover, you can remove background from PDF for free in a blink of an eye. It offers a 15-day free trial that allows you to enjoy all its wonderful features. What's more, SwifDoo PDF is also a good PDF annotator which helps remove watermarks from PDFs, mark up the text, or encrypt PDF files.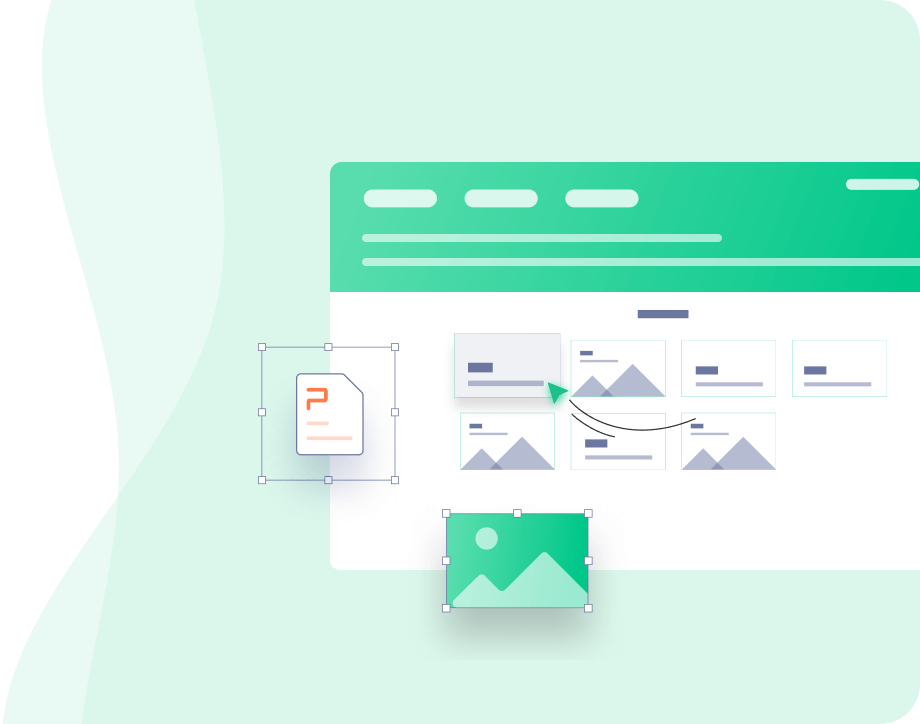 How to Remove Background from PDF
Remove background from PDF easily;
Customize the watermark you like to protect your file;
User-friendly UI with no learning curve to master all the features.
Free Download
Windows 11/10/8.1/7/XP
2. Adobe Acrobat
Adobe Acrobat is a cross-platform software application that can provide leading PDF-related services on Windows and Mac. It is a professional in viewing, editing, and printing PDF files, and the steps to remove background from PDF are not difficult to follow. But only premium users are accessible to the background removing tool.
Step 1: Click on File to open the PDF file;
Step 2: Go to Tools and choose Edit PDF;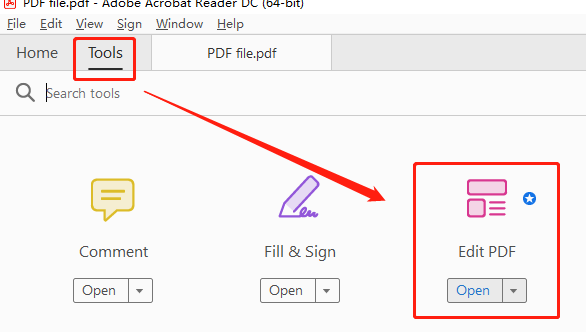 Step 3: Choose the More tab in the toolbar, select Background, and click Remove;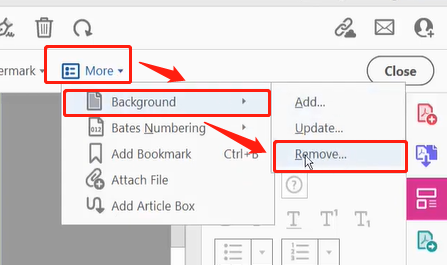 Step 4: Click Yes in the pop-up window;

Step 5: Tap on the Save button to save the new PDF file.
That's how you get a clear PDF background with this application. As one of the most professional PDF software, Adobe Acrobat excels in dealing with various PDF-related problems. However, it's quite expensive so that it's not cost-effective for a long-term subscription.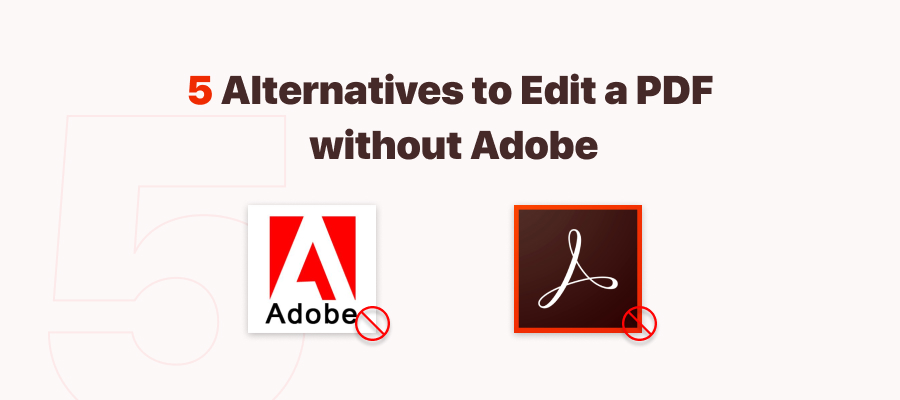 5 Alternatives to Editing a PDF without Adobe Acrobat
As to how to edit a PDF, many people would think of Adobe. Are there any Adobe Acrobat alternatives? Keep reading to know how to edit a PDF without Adobe.
READ MORE >
Remove Background from PDF Online
Online PDF software provides quick access to remove PDF backgrounds online without bothering to download external applications. For people who will not use PDF files frequently and need to change or remove PDF background online directly, the following products are good to help:
Google Docs
Desygner
1. Google Docs
Google Docs is a free online word processor developed by Google. Users can access its service both via web browsers and on mobile phones. On the one hand, it can edit and annotate documents of various file formats. On the other hand, it is also a great online PDF background remover to clear the background.
It may be surprising that Google Docs is good at removing background from PDFs online. Curious about how to make it? Let's check it out!
Step 1: Log in to your Gmail account and enter the official website of Google Docs;
Step 2: Click Go to Docs to get redirected to the main interface, and tap on the folder icon to the Open a file window;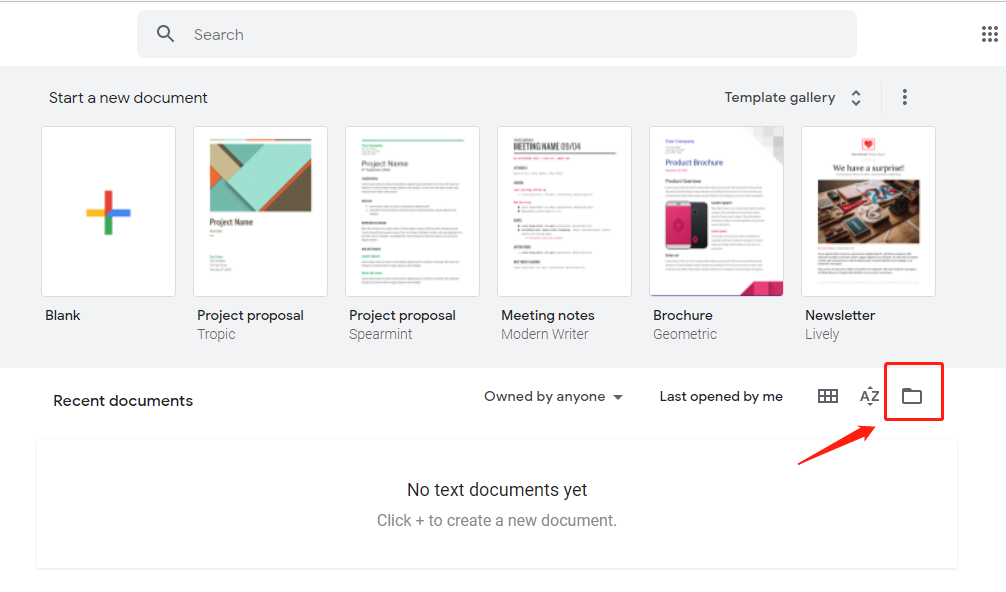 Step 3: Select Upload to add the PDF file, and the file will be opened automatically;
Step 4: Click the Open with Google Docs button on the top of the file, and the background will be removed in a new web page;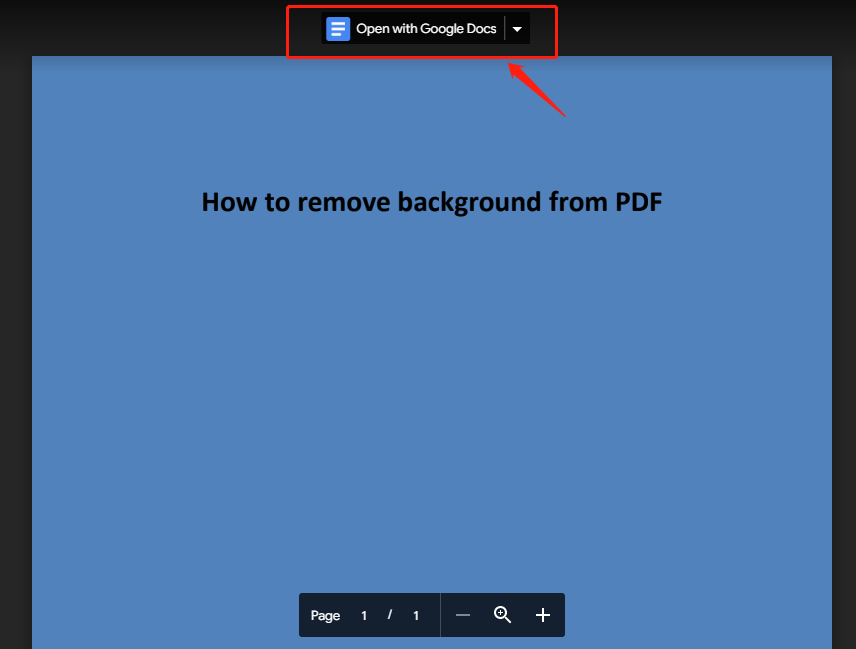 Step 5: Choose File, and go to Download to select PDF Document in the sub-menu to save and download the new PDF file.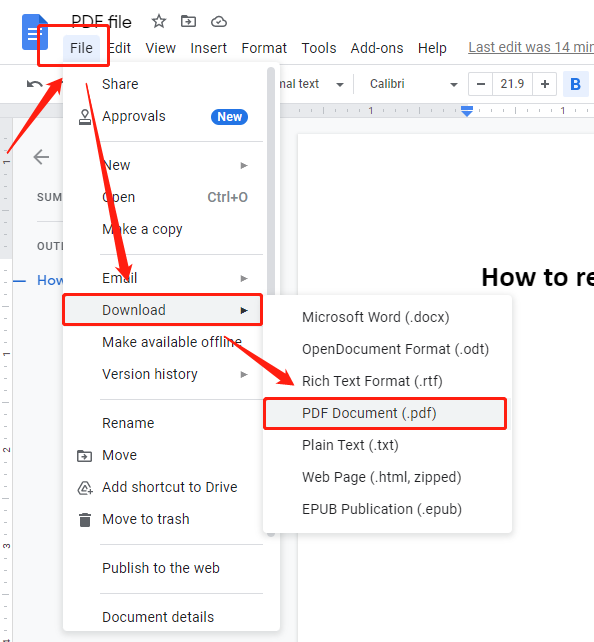 It is easy to delete the PDF background online with Google Docs. This free web-based PDF background remover uses OCR technology to convert your PDF file into an editable one. Hence, it will delete all images included and might change the file layout. Remember to reorganize your file after removing the PDF background.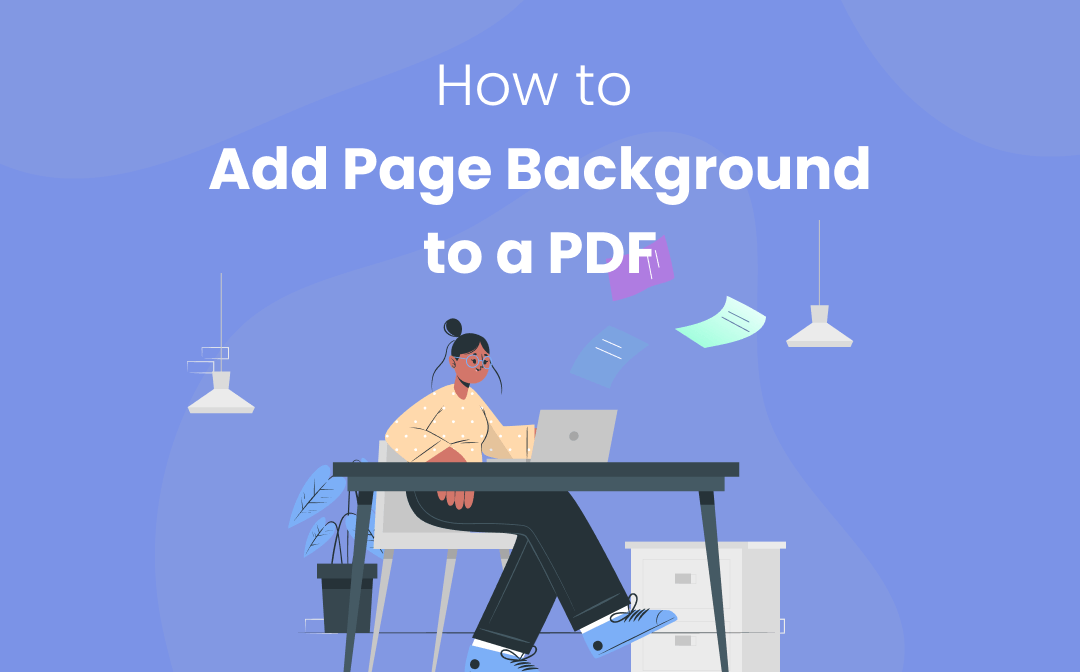 Easy Methods to Add Backgrounds to PDF Documents
If you are wondering how to add background colors and images to a PDF, read this post to get 3 handy tools and methods to create PDF backgrounds efficiently.
READ MORE >
2. Desygner
Desygner is an easy-to-use online image editor with versatile features. It's targeted at photo edits such as logo design, banner making, and presentation creation. However, it is also a good PDF background remover which can remove backgrounds from PDFs online for free in a trice.
Step 1. Register an account and log in;
Step 2. Tap on My Designs in the ribbon and click Import PDF Files to upload the PDF file;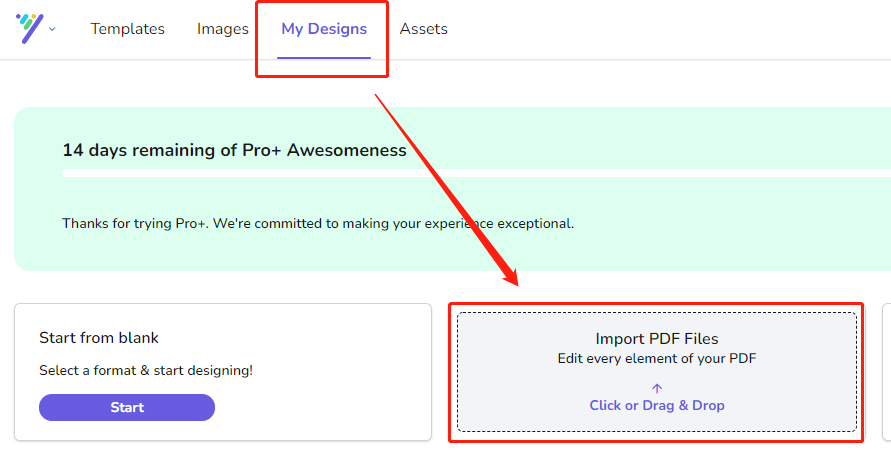 Step 3. Scroll down the page to check the uploaded file. Click on the three dots at the lower right corner of the file, and choose Fix;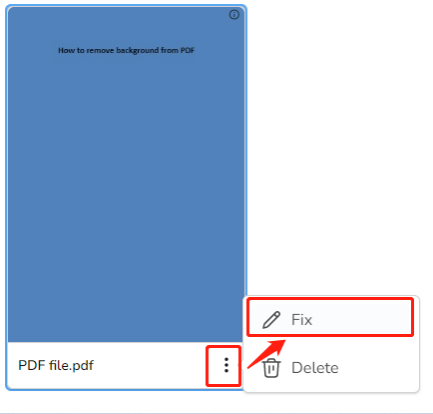 Step 4: Choose any of the Measurement Unit it provides and tap on Continue;
Step 5: Select the current page and click on the Remove image background icon in the ribbon to remove the background;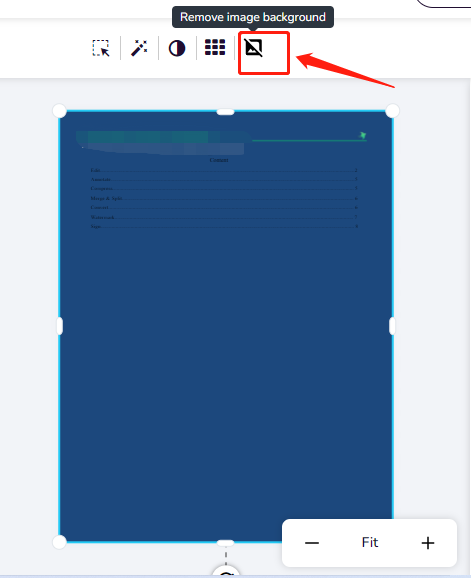 Step 6: Press the download icon at the upper right corner, and select the file type as PDF format to download it.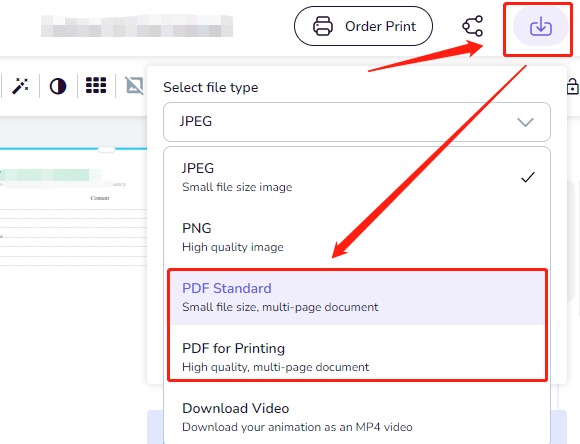 Desygner's PDF background remover can delete the background color online swiftly and won't change the file's layout or structure. But there is one flaw concerning removing background from PDF online with this software. You have to invest more time to complete the task compared with the other three tools.
Note: If the typeface of the uploaded PDF file is not supported by Desygner, it will ask to select a font it suggests to open the file. It is okay to randomly choose any of these fonts and click Continue.
Final Word
A PDF file with a color background might be more interesting and less monotonous. However, these backgrounds are sometimes annoying when reading. On other occasions, people need a white background to better annotate or edit PDF files. An excellent PDF background remover like SwifDoo PDF is essential for these needs. If you want to remove background from PDF online, Google Docs and Desygner can help.