Introduction:
Adobe Acrobat, as a pioneer in the PDF software industry, features a range of handy
PDF editing
and management tools. While the software remains one of the most popular PDF service providers, its expensive subscription cost or huge size makes many users turn to its alternatives. If you are seeking an
Adobe Acrobat alternative
, read this post.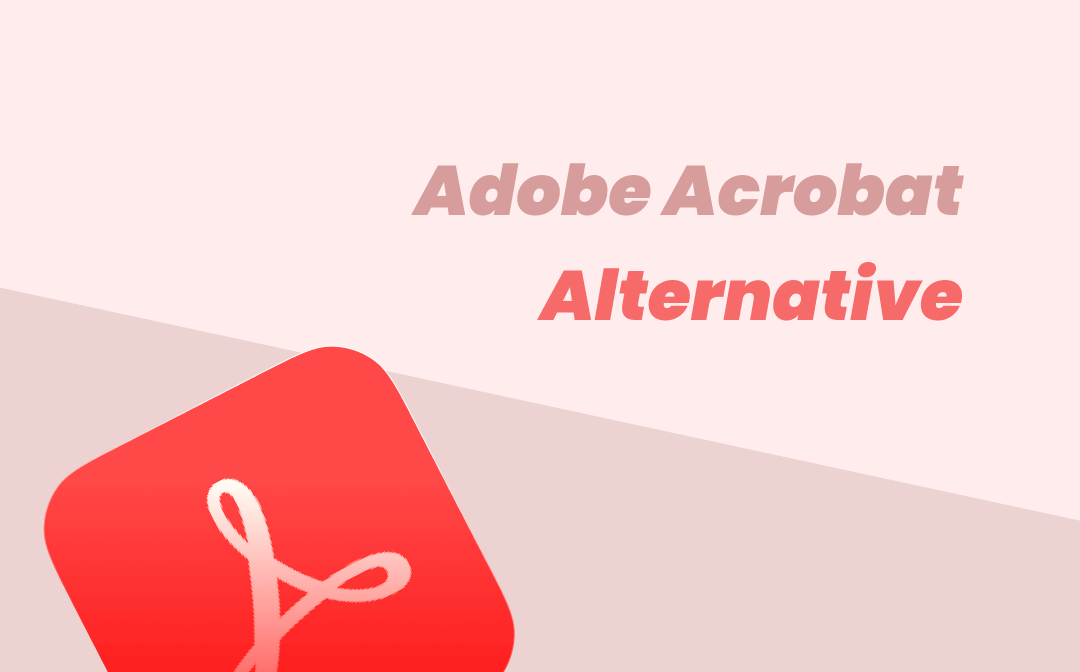 As a PDF reader or editor is a necessity in the business world, it pays to learn which ones are best to use. That will save your money and effort greatly. Here, take a look at the list of 7 best-recommended alternatives to Adobe Acrobat.
SwifDoo PDF (Windows)
PDF-XChange Editor (Windows)
Soda PDF 360 PRO (Windows)
Foxit PDF Editor (Windows and Mac)
Nitro PDF Pro (Windows and Mac)
PDFsam Basic (Windows, Mac, Linux)
Sejda PDF Editor (Windows, Mac, Linux)
How We Review an Adobe Acrobat Alternative
Adobe Acrobat is a family of free and paid software, including Adobe Acrobat Reader DC, Adobe Acrobat Standard and Pro DC, with different tool suites. All of them take up much storage space on a computer. In view of that, we will introduce free, affordable, lighter, or feature-rich Adobe Acrobat alternatives. They are mainly reviewed based on the following aspects.
Functionality: these alternative software have some or most features similar to that of Adobe Acrobat, such as PDF editing, creation, conversion, and merging.
Pricing strategy: the price of each Adobe Acrobat alternative should be competitive.
Operating system compatibility.
Performance: we also take program performance (such as execution speed) into consideration.
1. SwifDoo PDF
Anyone looking to invest in cost-effective PDF software can try SwifDoo PDF. The software has most of Adobe Acrobat's features and is much more economical. Like Adobe Acrobat, the program's pro version is a PDF editor, converter, compressor, merger, etc. Its free version allows you to view, annotate, rearrange and delete PDF pages. It is the top recommended Adobe Acrobat alternative with free and premium features.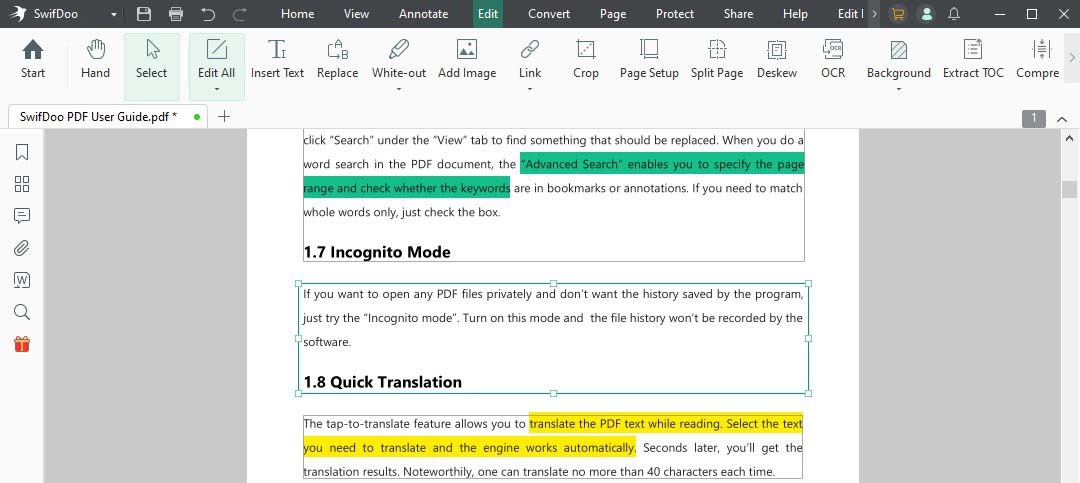 SwifDoo PDF is powerful and the pro version is offered at only half the price of Adobe Acrobat Pro DC. It is super lightweight and responds quickly, saving you lots of disk space and time. By virtue of the superior price/performance ratio, it is the ideal Adobe Acrobat alternative.
Pros:
PDF editing, conversion, and many more features you want from Adobe Acrobat
Affordable Adobe Acrobat Pro alternative
Small memory footprint
Cons:
Windows-only desktop software
Operating system: Windows 11/10/8/7/XP
Pricing: annual plan at US$5.75/month ($3.45/m for first year)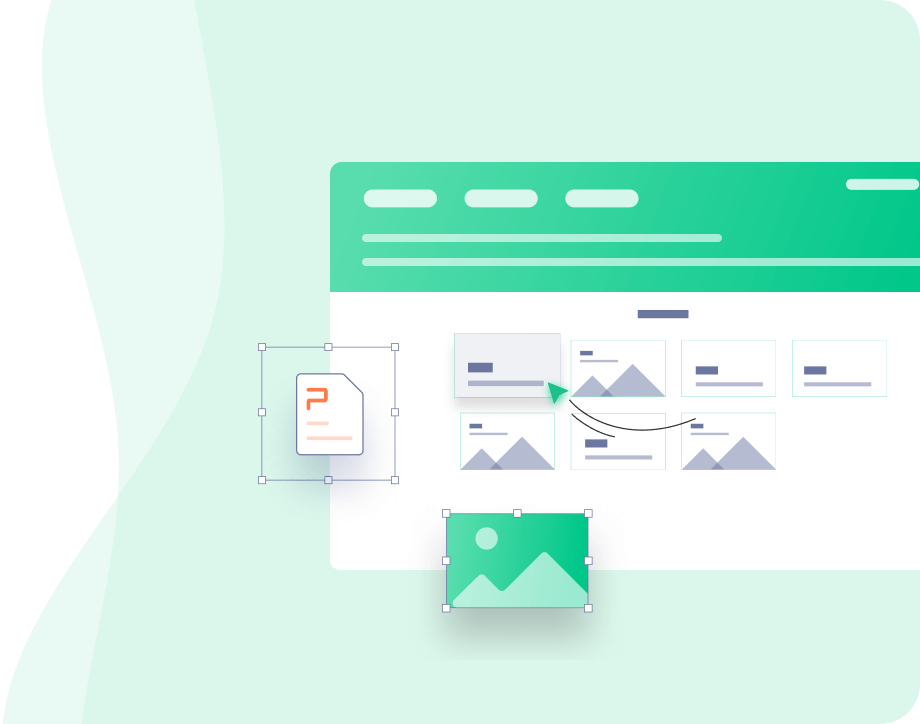 SwifDoo PDF - All-in-one PDF software
Edit and add text and images in PDF files
Convert PDF to Word, Excel, PPT, and other formats, and vice versa
Small and quick
Free Download
Windows 11/10/8.1/7/XP
2. PDF-XChange Editor
The second Adobe Acrobat alternative on our list is PDF-XChange Editor. This is a comprehensive PDF application with 200+ features for you to perform a wide range of PDF-related tasks. You can use it to create, organize, protect, and edit a PDF without Adobe. The program's plus version also helps fill out forms in PDF easily.

The reason why we recommend this software is that it can do almost everything Adobe Acrobat can do with a lower subscription cost. That makes it a great Adobe Acrobat alternative. Its free version is deemed a free Adobe Acrobat Reader DC alternative by many users.
Pros:
Less expensive PDF editor
Come with a free version
Small, fast, and feature-rich
Cons:
Lack of OCR, stamp and form creating and editing features available in the Plus version (US$72/year)
Old-fashioned user interface
Operating system: all MS Windows maintained by Microsoft
Pricing: US$56.00 billed annually
3. Soda PDF 360 PRO
Soda PDF is another Adobe Acrobat alternative compatible with Windows. The software shares the majority of features with Adobe Acrobat but enjoys a more intuitive UI. It is one of the best PDF writers, readers, and creators. You can also edit, convert, OCR, e-sign, and compare PDFs with it. The batch processing process in this PDF program is much simpler to learn.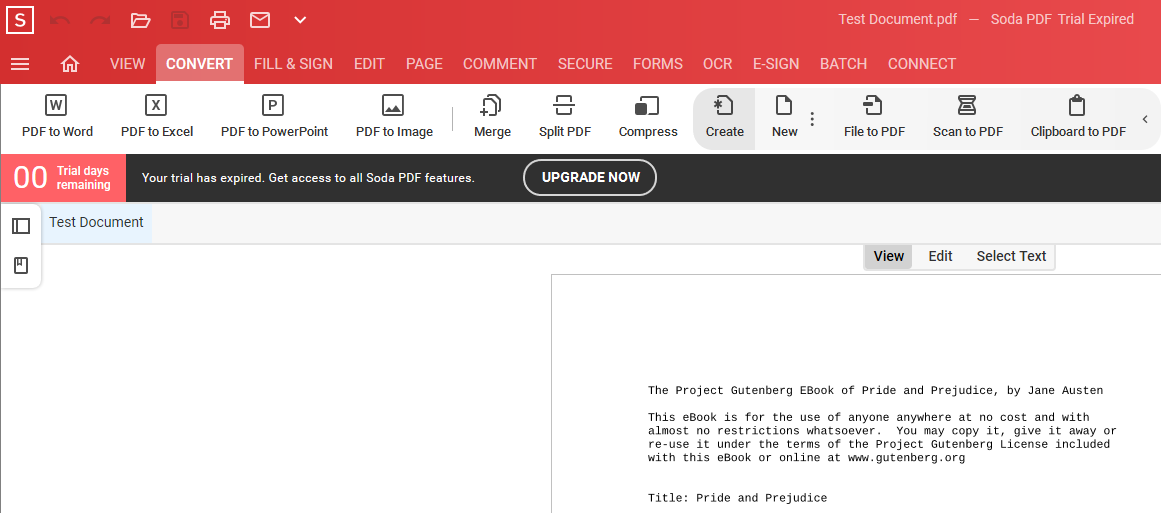 What's worth mentioning is that this alternative to Adobe Acrobat Reader and Pro is a free annotator. Its integration with cloud storage services (OneDrive, Dropbox, Google Drive, and Evernote) enables you to save and sync your files instantly.
Pros:
Both downloadable desktop and online free Adobe Acrobat alternative
Connection with multiple cloud storage platforms
Ease of use
Cons:
Not work smoothly sometimes
Operating system: latest Windows versions
Pricing: US$8.25/month for annual subscription
4. Foxit PDF Editor
Individuals and businesses can employ Foxit PDF Editor to manage and manipulate their PDF documents instead of Adobe Acrobat. The PDF program has many tools you can find in Acrobat, such as a PDF organizer, combiner, editor, and form filler. What makes it stand out is the full-fledged features and intuitive GUI compared with other competitors. You can purchase this software as an Adobe Acrobat alternative for Mac or Windows devices.

Pros:
Ability to convert PDF to/from various formats, edit text and images in PDF, etc
Tools for collaborative work, such as digital signature creator
User-friendly MS ribbon-style interface
Cons:
No free version after the free trial
The Foxit PDF Editor is a cheaper Adobe Acrobat alternative but more expensive than many other counterparts
Operating system: Windows or Mac
Pricing: yearly plan at US$79.00
5. Nitro PDF Pro
Nitro PDF Pro is a full-featured Adobe Acrobat alternative that can do what Adobe Acrobat does and more. It can create, convert, edit, sign, fill out, redact, and compress PDF files. The unique part of the software is that it allows adding your favorite tools to a single group for quick access. Moreover, it enables you to create a PDF form with fillable form fields.
Nitro PDF Pro is a top Adobe Acrobat alternative for individuals, small businesses and large enterprises. You can download the software to unlock its 14-day free trial. No credit card is required.
Pros:
Cover almost everything that Acrobat has, from converting, and editing PDFs to merging, splitting, PDF file size reduction, etc.
Allow you to submit a PDF for review and signature without switching to other programs
Available on iOS
Cons:
The interface has a lot of tools and options and thus is not very intuitive.
The program may stop responding after loading and opening multiple PDF files several times.
Operating system: Windows and Mac
Pricing: a one-time license at about US$180 for Windows and Mac
6. PDFsam Basic
For those who just need to merge, split, extract, or rotate pages of PDF files, PDFsam Basic is the go-to application. The Adobe Acrobat alternative is free, open-source, and available on Windows, Mac, and Linux. Better than most other freeware, it allows you to organize PDFs in batches without limitations. Impressively, the program is tiny and works fast.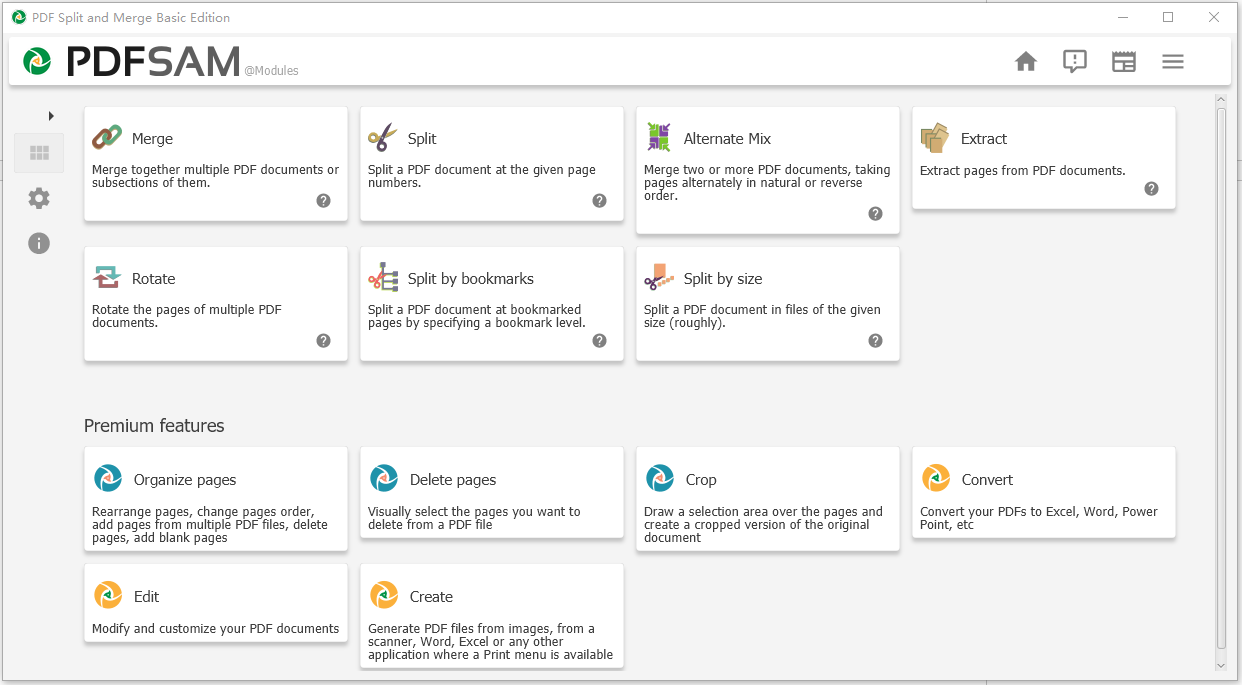 The open-source PDFsam Basic software is a free Adobe Acrobat alternative. However, if you need to convert, create, and edit PDFs, go to purchase its premium features or enhanced version.
Pros:
One of the best free alternatives to Adobe Acrobat
Broad compatibility with major operating systems
Batch processing ability
Cons:
No PDF editing, conversion, or more tools in the free version
Operating systems: Windows, Mac, Linux
Pricing: None, US$79 per year for the Windows-based Pro version
7. Sejda PDF Editor
If you want to edit a PDF without using Adobe, consider the Adobe Acrobat free alternative, Sejda PDF Editor. You can download it as a desktop program or access it online via a web browser. Both the desktop and online versions offer free service for most features. Combining PDF editing, conversion, compression, locking and more functions, Sejda is popular as a comprehensive software program.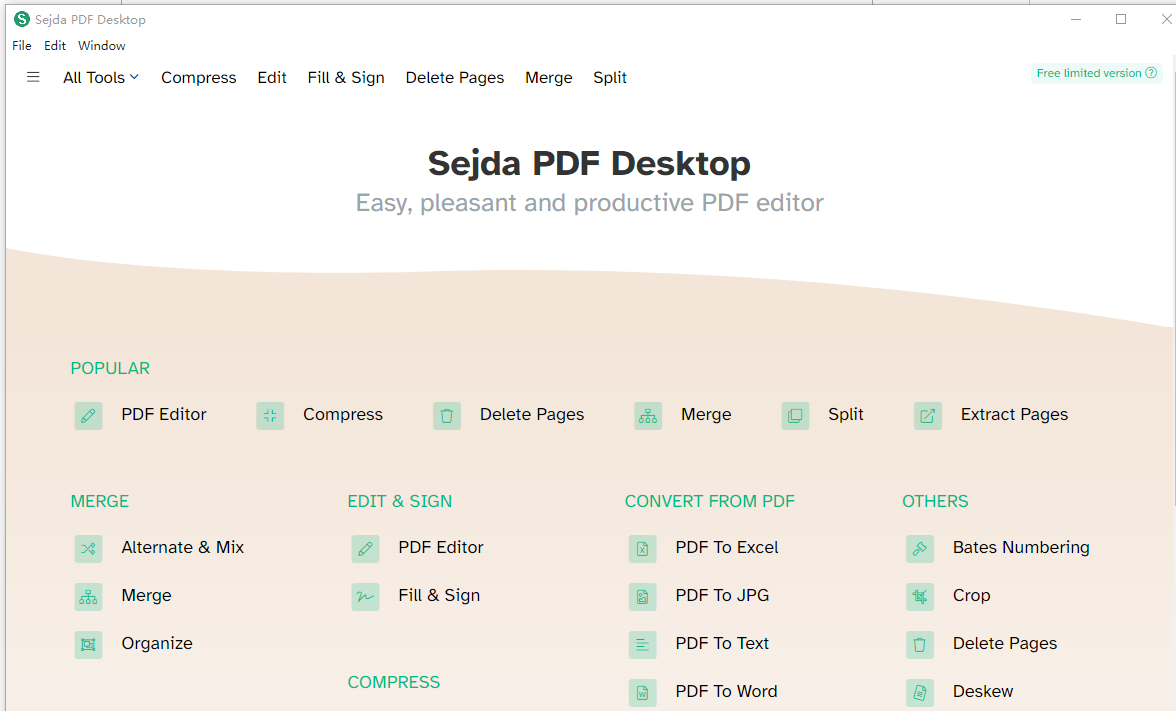 The software is a cross-platform Adobe Acrobat alternative suitable for Linux, Windows, and Mac users.
Pros:
Free and affordable substitute for Adobe Acrobat with one-stop shop for PDF manipulation
Web and desktop software available
Cross-platform availability
Cons:
Run slowly for heavy PDF files
Free service with limits on daily tasks
Operating systems: Windows, Mac, Linux
Pricing: US$63 billed annually
Conclusion
Among the listed Adobe Acrobat alternatives, you can choose the most affordable, feature-rich, or smallest one. Each of them has its own strengths and weaknesses. Please note that the subscription fees for these software may fluctuate due to promotion or other reasons. Hope this article is helpful for you.
Common FAQs
What is the best alternative to Adobe Acrobat?
The best Adobe Acrobat alternative should meet your preferences and current or long-term needs. You should think carefully about what you usually and may do with PDF files, what operating system your device is running, whether the price of the software is within your budget, etc. All things considered, SwifDoo PDF might be the best alternative to Adobe Acrobat Pro on Windows. It has all the common PDF tools and is often updated to improve and add new functions.