Download:
You can free download the latest version of SwifDoo PDF here on our homepage, navigation page or anywhere with the download button.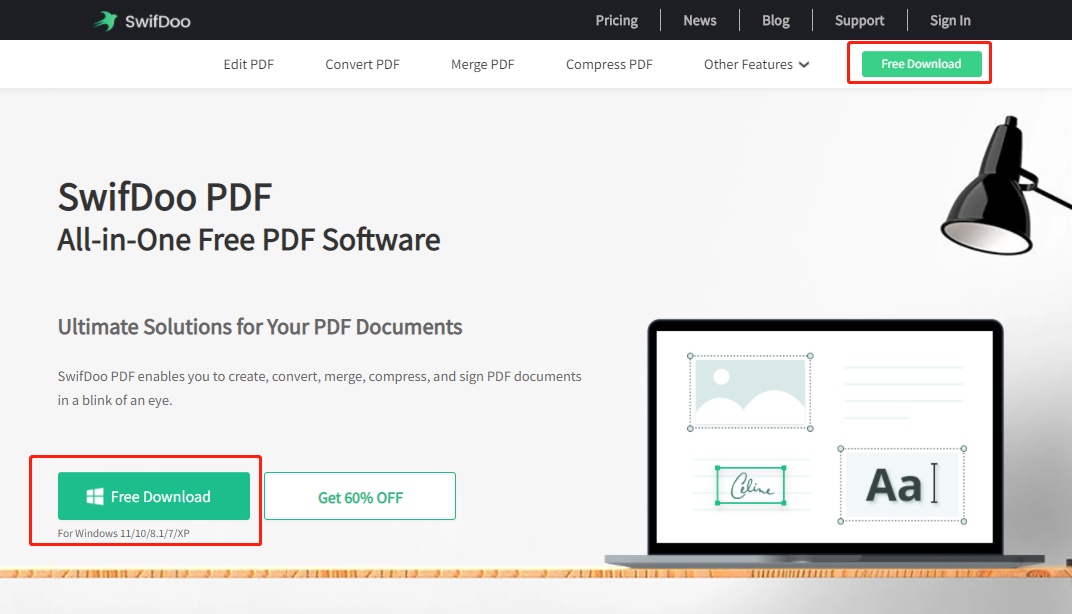 Or, you can download SwifDoo PDF from Microsoft AppSource. We are the partner of Microsoft AppSource, Microsoft's App Store. This is an online store providing business applications and services by industry-leading software providers.
Install:
Follow the steps to install SwifDoo PDF.
1. Click on the installer at the bottom of the window after successfully downloading the package;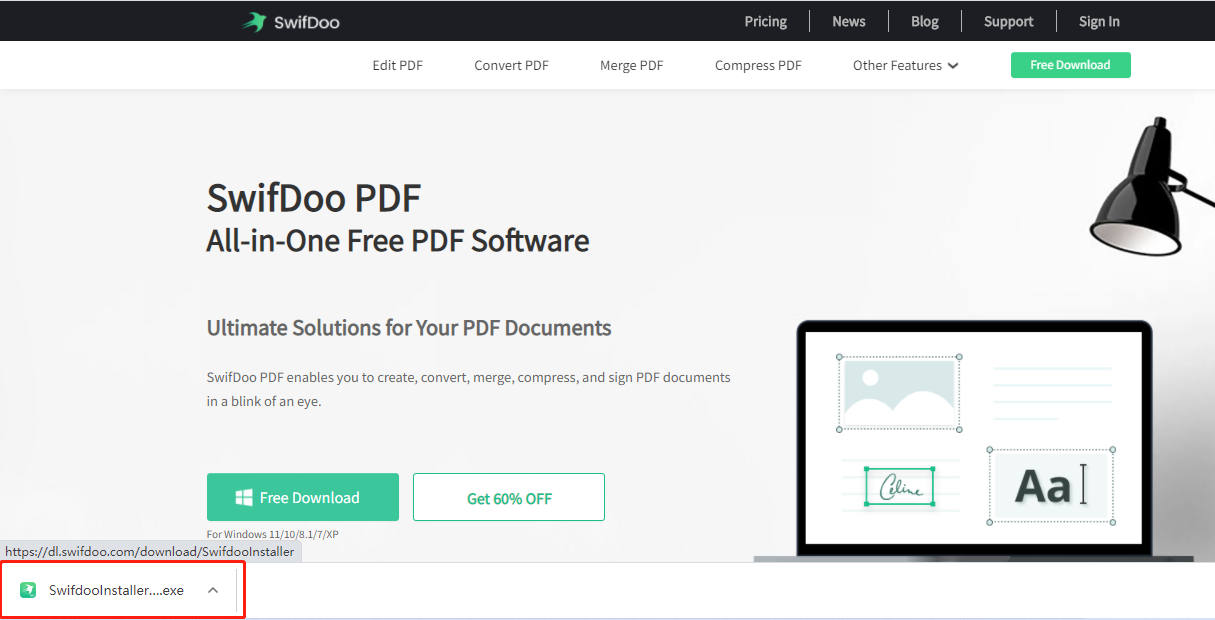 2. A standard notification window will pop up when installing. Select Custom Install and Browse to locate the program files. Tick I have read and agreed to the Service Agreement;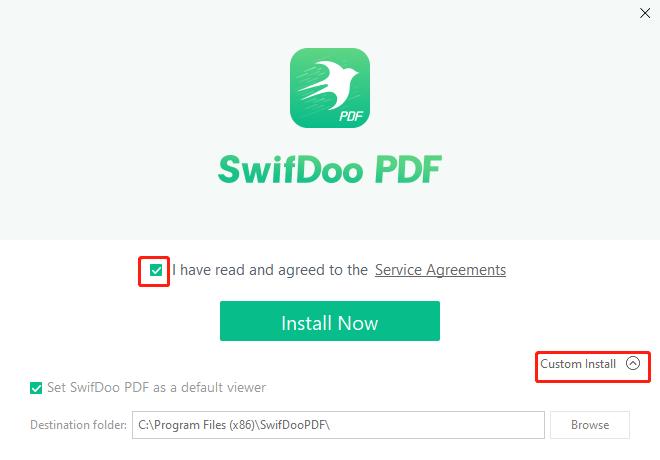 3. Press Install Now to start installing. You can track the installation progress in the pop-up window;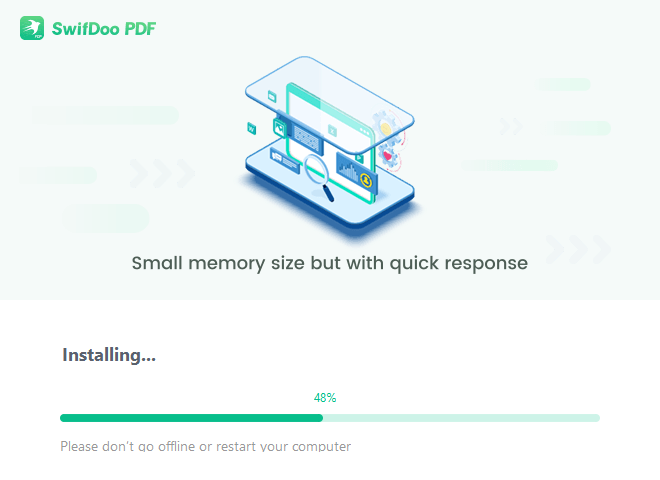 4. After the installation, click Start Now to launch SwifDoo PDF.