Introduction:
PDF documents have taken our life and work to a new level with their portability and interoperability. We read PDF books such as novels and game guides, and make PDF business documents such as contracts and invoices. However, it is still a major pain point to write on PDFs or change the PDF content. This is why you may need a robust and free PDF writer to change the situation.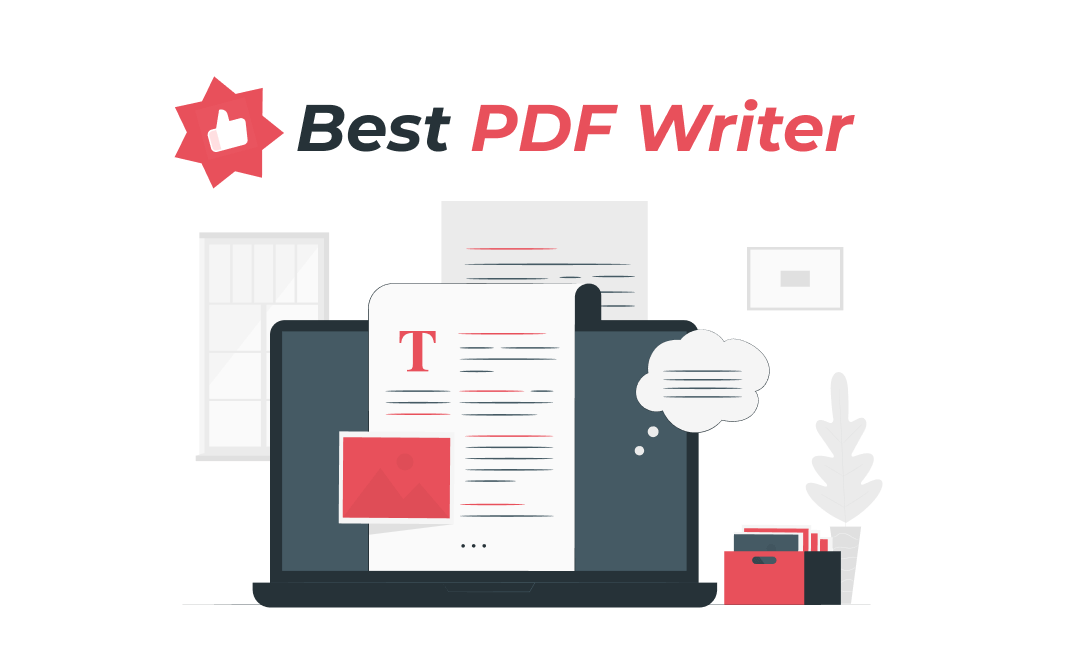 A PDF writer is a PDF annotator, creator, printer driver, or editor, letting users easily create, write on PDF files, or perform more sophisticated tasks. Using such a tool will help you gain big efficiencies in your busy work.
This post will walk you through the 9 best free PDF writers for Windows, Mac, and many other devices.
SwifDoo PDF (Windows)
PDF-XChange Editor (Windows)
CutePDF Writer (Windows)
Smallpdf (Windows and Mac)
Okular (Windows and Mac)
Adobe Acrobat Reader DC (Windows and Mac)
Preview (Mac)
PDFescape (Online for Windows, Mac, and all major OS)
iLovePDF (Online for Windows, Mac, and all major OS)
1. SwifDoo PDF
If you are looking for a small, quick and feature-rich PDF writer for Windows devices, SwifDoo PDF is at your service. As an all-in-one software application, it comes with 50+ basic and advanced features that enable you to edit, create, convert, and write on PDF documents. Using the handy free PDF writer, you can edit or add highlights, text, images, and shapes in a PDF file. It also lets you create a PDF from Word, Excel, images and other documents. Making PDFs from your scanner is possible with its aid.

When you add a piece of text on a PDF, the software provides you with the options for changing the font style, size, and color. You can apply superscripts and subscripts to the text when needed. In addition, SwifDoo PDF lets you directly change the content, add and remove watermarks and passwords, and more. You can free download the reliable PDF writer for your Windows 10, 11, and older Windows 8.1/7 PC from Microsoft AppSource or its official website.
Pros:
Edit and write on PDF files for free
Support 15+ file formats
Intuitive and clean UI
Small memory footprint: 11MB in size
Cons:
Only compatible with Windows 11/10/8.1/7/XP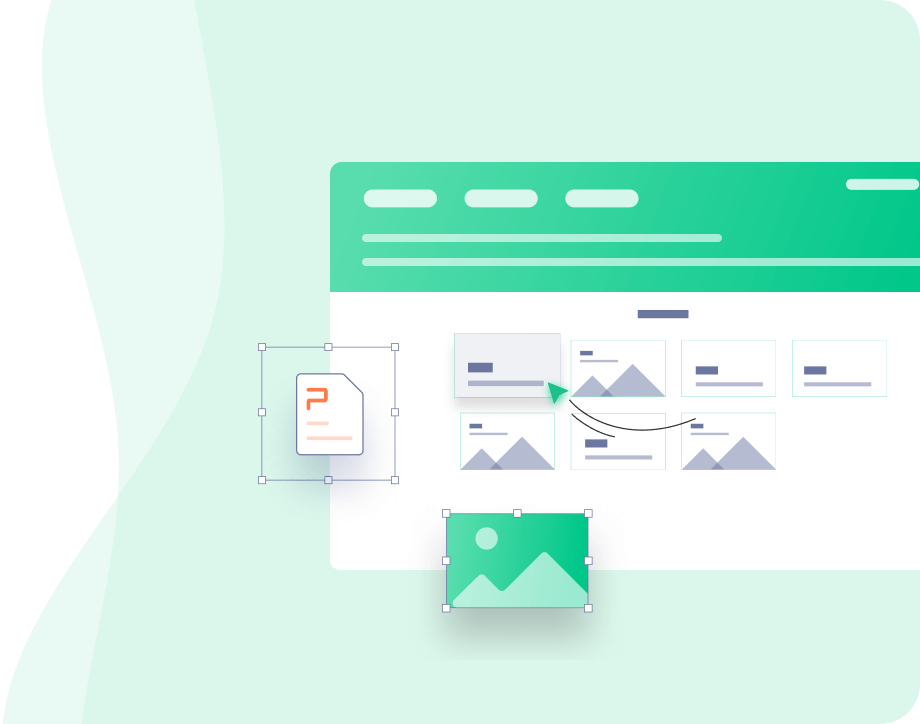 SwifDoo PDF - All-in-one PDF Software
View, create, and write on PDF documents
Edit, organize and protect PDFs
Small and fast
Free Download
Windows 11/10/8.1/7/XP
2. PDF-XChange Editor
PDF-XChange Editor is another free PDF writer that allows you to write on PDF files. The program can run on all Windows OS maintained by Microsoft. It allows you to add text boxes, comments, sticky notes, and other content to PDFs. The software has many other useful features for you to perform a wide range of PDF tasks, including the creation of PDF files.

If needed, the PDF writer can help organize, convert, edit, and OCR PDF documents.
Pros:
Free PDF editing, annotating and a few other features
Distinct tools to read out loud, review PDF content, etc
Small in size
Cons:
Out-dated interface
Only support Windows
3. CutePDF Writer
CutePDF Writer is a free PDF writer, creator, and converter available on Windows. It installs itself as a printer driver that seamlessly integrates with your applications to make PDF documents. The PDF software is free to download and use for Microsoft Windows Vista/7/8/8.1/10/11. You can print a Word, Excel, or any other type of document as a high-quality PDF by selecting it as the printer.

If you need to merge, rotate, resize PDFs, or add headers and footers to them, make sure you check the "Edit with Free CutePDF Editor" box before printing. Or you can directly go to the free cloud-based PDF writer (CutePDF Editor) via a browser to upload your PDF.
Pros:
Enable you to change document properties, and add passwords to a PDF
Allow password protection of PDFs with 256-bit AES encryption
Small footprint with a size of 3MB
Cons:
Only upgrading to CutePDF Professional lets you comment and add text on a PDF with its typewriter tool
4. Smallpdf
Smallpdf is a PDF reader, writer, creator, and merger that can be free downloaded on both Windows and Mac. It is a comprehensive platform to solve your most PDF-related problems in one place. The lightweight application enables you to write on PDF documents for free by adding text, shapes, highlights, and doing many more.
The free PDF writer for Windows and Mac users can also number pages in a PDF without requiring a purchase.
Pros:
Ease of use
Multi-language interface
No watermarks added to output documents in the free version
Cons:
Less tools for writing on PDF files
5. Okular
Okular is an open-source PDF writer that can be used on Windows, Mac, Linux, and many other operating systems. This is a free software application developed by the KDE community. It lets you open, view, edit a PDF with ease. Specifically, you are able to directly write on PDFs with the typewriter, add notes, underlines, highlights, and copy the selected text and table to clipboard.

The free PDF writer allows users to read comics, EPub books, browse images, and a lot other types of files. You can use its Print feature to create a PDF from an image, Epub or some other supported file.
Pros:
Completely free
Easy-to-navigate interface and cross-platform compatibility
Support PDF, PS, Tiff, CHM, DjVu, Images, DVI, and XPS formats and multiple languages
Cons:
Limited features without PDF converter, page organizer, etc
6. Adobe Acrobat Reader DC
Adobe is a name that may already be familiar to you as a creative software developer and provider. Its famous product, Adobe Acrobat Reader DC, is included in the list of the best PDF writers with its ease of use and wide range of features. The software lets you view, print, annotate, sign and share PDFs for free. Its PDF annotating features allow users to add sticky notes, highlight text, and type on PDF files.

The free Adobe PDF writer cannot edit, convert PDF from/to another format, or deal with more complex tasks, so consider purchasing or subscribing to Adobe Acrobat Pro DC if you have the need. What makes Adobe Reader outstanding is that it can interact with all types of content in a PDF, such as forms and multimedia.
Pros:
Available on both Windows and Mac
Fast open and write on PDFs
The range of features cover most common needs
Multilingual interface for users to adjust language settings, including English, Spanish, French, and Italian
Cons:
Many features are inaccessible without upgrading to the expensive Adobe Acrobat Pro DC that costs $14.99/month for a year plan
Big in size and take up a lot of memory, thus may slow down the computer
7. Preview
Preview is a free pre-installed PDF writer for Mac. It lets you open, view, convert, merge, split, and protect PDF documents and images. You can create or convert PDFs from/to BMP, JPEG 2000, JPEG, PNG, TIFF, etc. The free software makes it easy as pie to highlight, type text, draw lines, and shapes in PDF, and add signatures with TrackPad. This image and PDF file viewer and writer developed by Apple Inc. not only allows you to write on PDF but to edit images your stored and copied to the clipboard.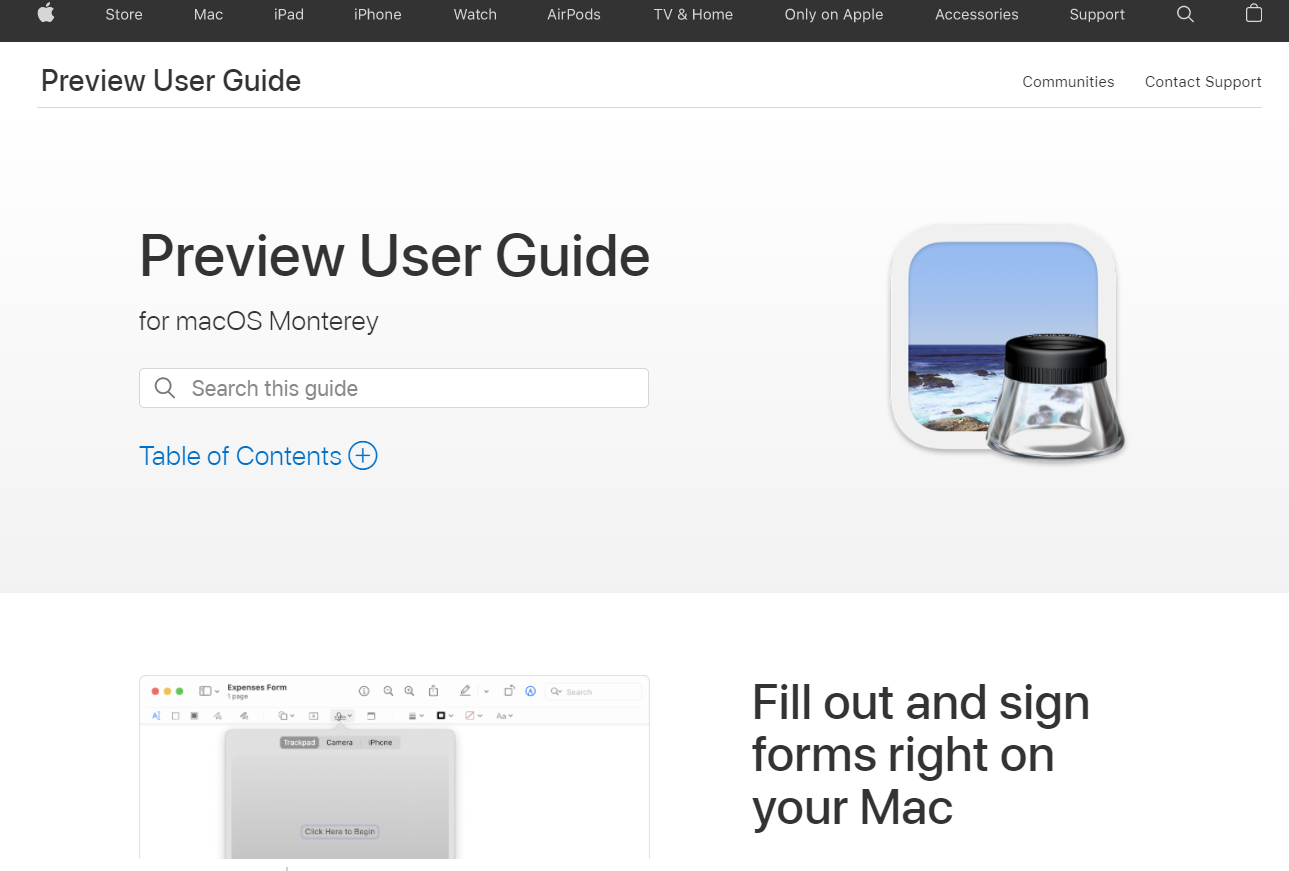 Pros:
Preloaded freeware to perform common PDF tasks
Allow you to fill PDF forms
Have the ability to rearrange PDF pages and remove unnecessary pages
Neat and clear Aqua graphical user interface
Cons:
8. PDFescape
PDFescape is a free online PDF writer, reader, editor, and form filler for all major operating systems, including Windows and Mac. It is available in most browsers such as Google Chrome, Firefox, Safari, Internet Explorer, and Opera. You can utilize the web-based application to edit, annotate PDFs and organize pages.

The editing feature lets you insert text, images, links, and whiteout content you don't need in a PDF document. You can add comments, shapes, and carets to your file. It is easier than ever to crop, rotate, and delete PDF pages using this free web app.
Pros:
Allow users to merge, and edit PDFs for free
Create and edit form fields
Come with PDF deskew feature
Cons:
Not work with large PDF files (Free account: up to 10 MB; premium and ultimate memberships: up to 40 MB)
9. iLovePDF
Another online and free PDF writer worth mentioning is iLovePDF. It integrates a collection of tools that enable you to convert, secure, edit, optimize PDF documents, and re-arrange the pages. Like the majority of online software, it can be used for Windows, Mac, and many other OS. The handy web tool has the ability to produce or convert PDF files from /to image, and Office documents.

Pros:
Let users edit and save PDFs for free without a watermark, such as add text and images
Compress and repair PDFs
Accessible via a browser on your mobile phone
Offer the mobile app for iOS and Android users to write on PDFs
Cons:
Not ideal for large files and advanced features such as changing the existing text
Summary
A PDF software application is an essential productivity tool for individuals and businesses today. The 7 best PDF writers in this post enable you to work with PDF files on all operating systems. Among a lot of Windows-based software, SwifDoo PDF may outperform many others with an affordable cost but a diverse spectrum of features.
If you want more options, please refer to the following post.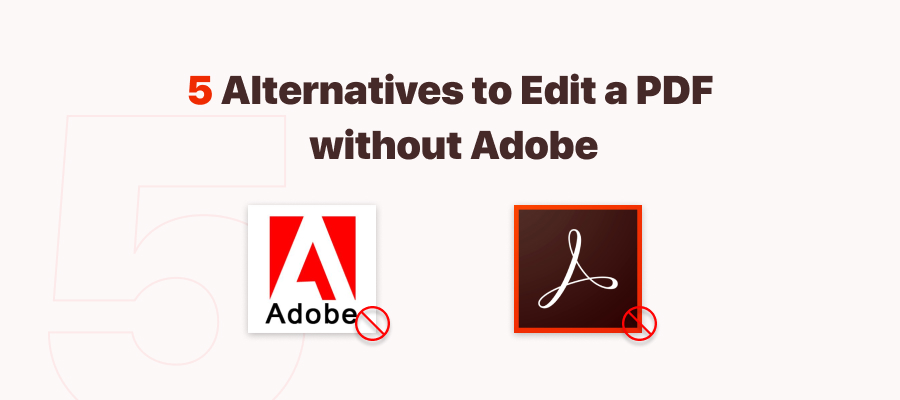 5 Alternatives to Editing a PDF without Adobe Acrobat
As to how to edit a PDF, many people would think of Adobe. Are there any Adobe Acrobat alternatives? Keep reading to know how to edit a PDF without Adobe.
READ MORE >
Frequently Asked Questions
Which PDF writer can be used for iPhone?
Some people may like to use a PDF writer on their phones. Xodo PDF Editor stands out among a great many options for iPhone with a set of practical features. It allows users to comment, convert, create PDF files, and fill out forms in them. You can download and run the app on both your iOS and Android devices.