A resume can display your relevant skills and qualifications for a job and help you secure a place in the interview. As a job seeker, you must know the importance of proper resume formatting, which involves elements like font size and resume margin.
Correct resume formatting has enough empty space around the edge and enables you to frame it in a visually appealing way. Also, it helps you get through the scanning of the Applicant Tracking Systems (ATS) easily and makes a big difference in how it will be perceived.
So let's check the correct margins for resumes and learn how to crop PDF pages to set the right margins.
What Are the Correct Margins for a Resume
All the elements on your resume are essential to your selection for the interview. When you create a PDF resume, you must keep it neat with a manageable amount of text, as it might look messy. And if you leave too much white space, your resume might look empty. So for the layout of your resume to be flawless, you must include the right resume margin.
The exact resume margin size helps you balance the amount of white space on your resume page. It would be best to consider using a margin ranging from half an inch to one inch. Therefore, your resume content is evenly distributed and has all the vital information.
Depending on your resume, a standard or creative one, you can set the required margins and impress the hiring managers at a glance.
Formatting Standard Resumes
If your standard resume has minimal graphic elements with a basic layout, you can set one-inch margins on all sides. These margins set your text away from the page's edge, appealingly displaying your information.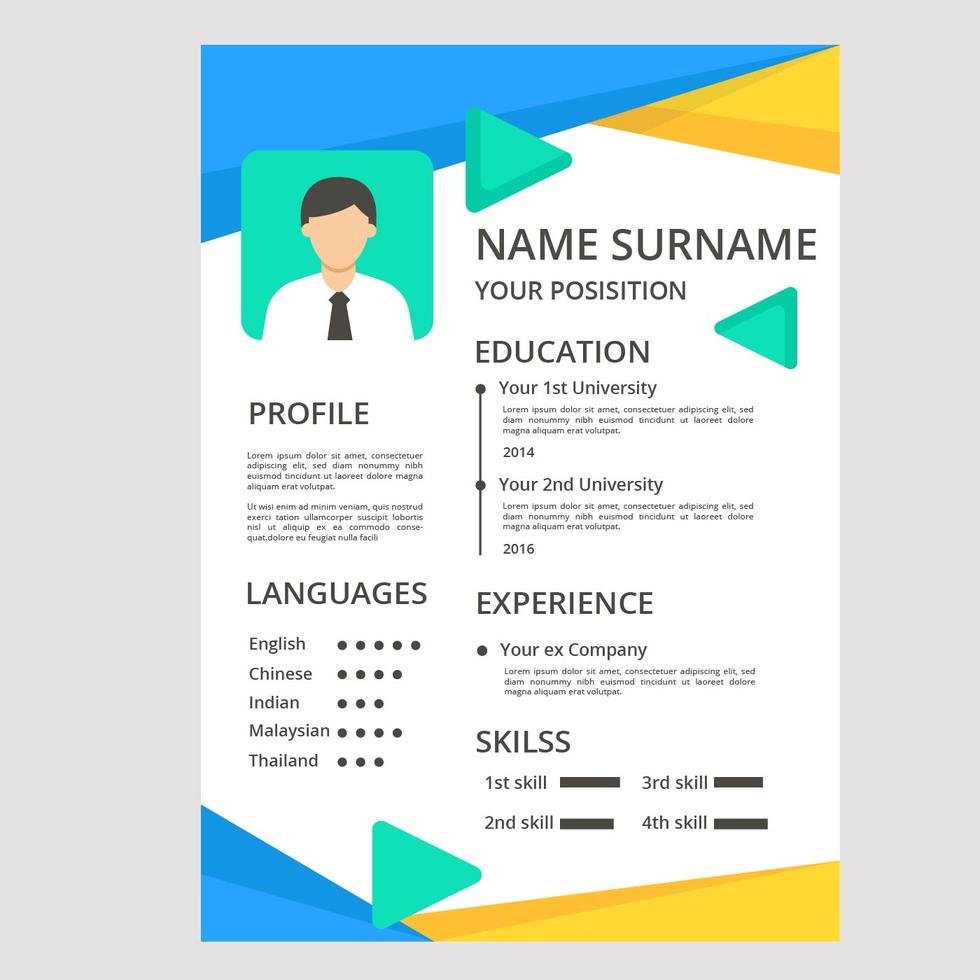 Setting a one-inch margin size for a resume also lets you make it look neat, organized, and easy to read.
Formatting Creative Resumes
If your creative resume is intricate and detailed with colors, graphics, and different design elements, you can choose to be flexible with the margins. You can set the resume layout with formatting features and reduce the margins for the resume to half an inch if demanded.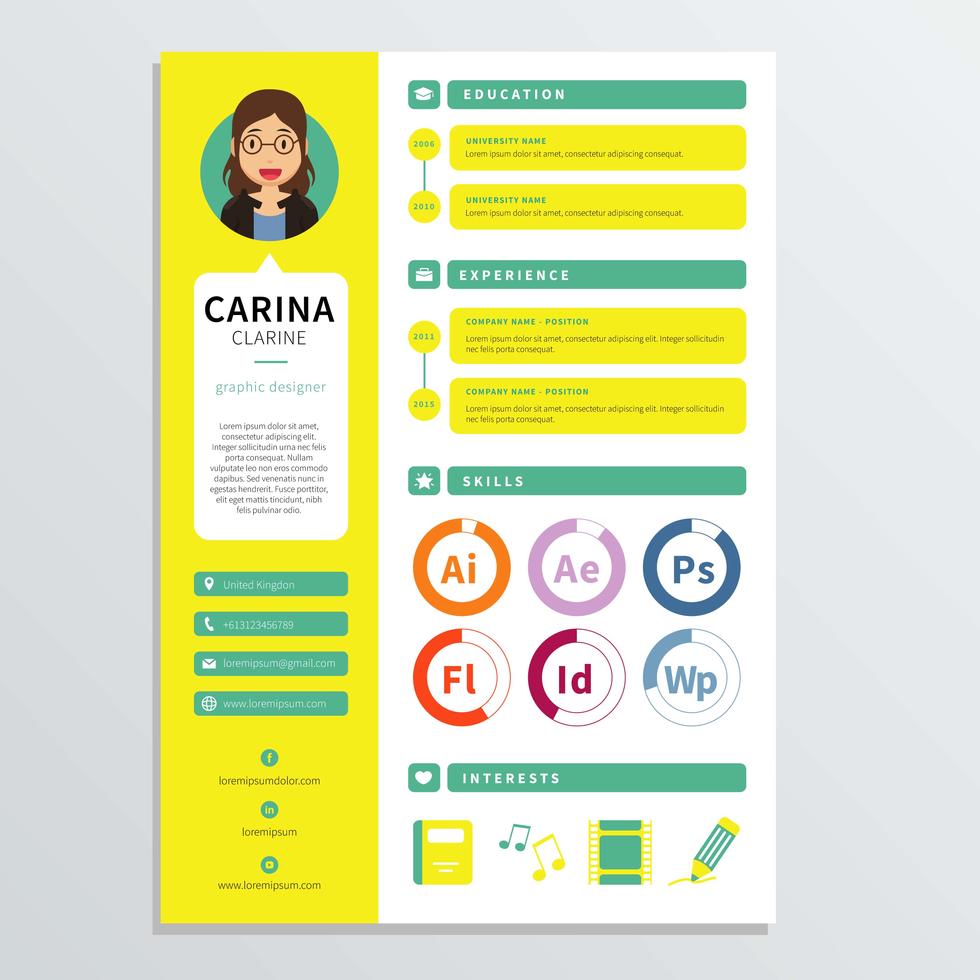 But to fit all the information on a single page, prefer not to go smaller than half-inch; otherwise, your resume might look busy.
As hiring managers prefer traditional resumes over creative ones, it is best to keep your resume's margin one inch on each side. So you can choose the 0.5-inch top and bottom margins and 0.75-inch left and right margins for the absolute minimum.
Why Are Correct Margins Important for You?
After knowing the petty details about the margin size for a resume, you must understand why it is essential to crop a PDF page for the right margin.
Narrow margins result in crammed text, making your resume appear messy and confusing. As a result, prospective hiring managers and recruiters may find it unprofessional and need help scanning the texts.
Leaving margins on each side for a neat appearance can give it an empty look. And may not leave an everlasting positive impression on employers. Instead, they might think that you have nothing much to say and disguise a lack of experience.
Nonetheless, setting a proper and standard resume margin makes sure that your resume is ATS-friendly and easy to read. When the resume is appropriately laid out, it leaves a good impression on the recruiter and implies a high chance of being called in for an interview.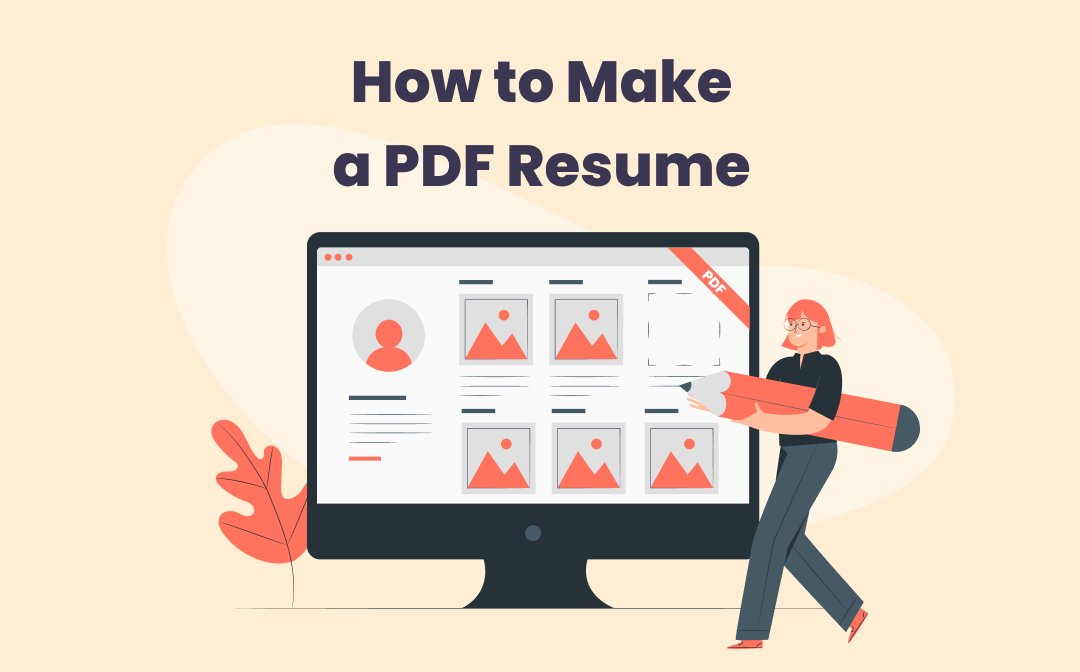 Advantages of Sending Resume as PDF
When we need to find a job during quarantine, a PDF resume can help a lot. So why do we need to create and send a PDF resume?
READ MORE >
How to Set Margin in a PDF File
Setting the right margin for a resume can be an arduous task. But the SwifDoo PDF editor can be your go-to platform to effortlessly change or resize the resume PDF page. Using SwifDoo PDF, you can crop a page and scale it to your desired size by choosing your required dimensions of height and width.
SwifDoo is the best PDF margin editor available for all Windows versions. This editing tool enables you to trim the margin size for a resume in a few clicks, helping you customize the page size of all your documents according to your requirements.
This all-in-one PDF editor allows you to merge and compress your PDF file. Furthermore, you can convert your PDF document to other formats like Word, PPT, images, Excel, and more, and vice versa. In addition, the software provides you with complete security for your resume and other PDF files.
SwifDoo PDF: Best PDF Margin Editor
To answer how to set a margin in a PDF file, SwifDoo PDF offers the simplest solution. Using the following steps, you can add and adjust the margin size for the resume seamlessly and flawlessly.
Step 1: Download the SwifDoo PDF software to your PC and run the program to launch it.
Step 2: Open the PDF resume if you want to add margins to a PDF or set the margin size for the resume. Select the Edit tab and choose the Crop option.
Step 3: Tap the Adjustments tab on the right side of your page once the resume opens. Select the Units and input the numbers to set up the margins (top, bottom, left, and right).

Step 4: Tap Apply Changes to confirm your required settings and set the margins for the resume.
Apart from resizing the PDF resume, SwifDoo PDF is a pro at changing the alignment, font size, font style, and text color of your resume and other PDF documents.
The Bottom Line
Resumes play a crucial role in job hunting, and setting the right resume margin helps you shortlist it in seconds. As a matter of fact, it is always best to stick to a traditional resume, as creative ones are hard to pull off, and producing an unprofessional resume that does not meet the basic requirements might not pass the screening process.
SwifDoo PDF is the best PDF margin editor to adjust and put the correct margin size for a resume in a friendly manner. The free tool is a complete solution for all the needs of PDF documents, providing professional aid within a few clicks and offering seamless 24*7 technical support at all times.