Introduction:
PDF is undoubtedly one of the most used file formats in daily life. However, as modifying a PDF file is very challenging, lots of software are developed to convert PDFs to Word documents. Compared to online tools, desktop offline software are often more secure, powerful, and faster to use. If you are trying to find a PDF to Word converter for free download, this post may give you an answer.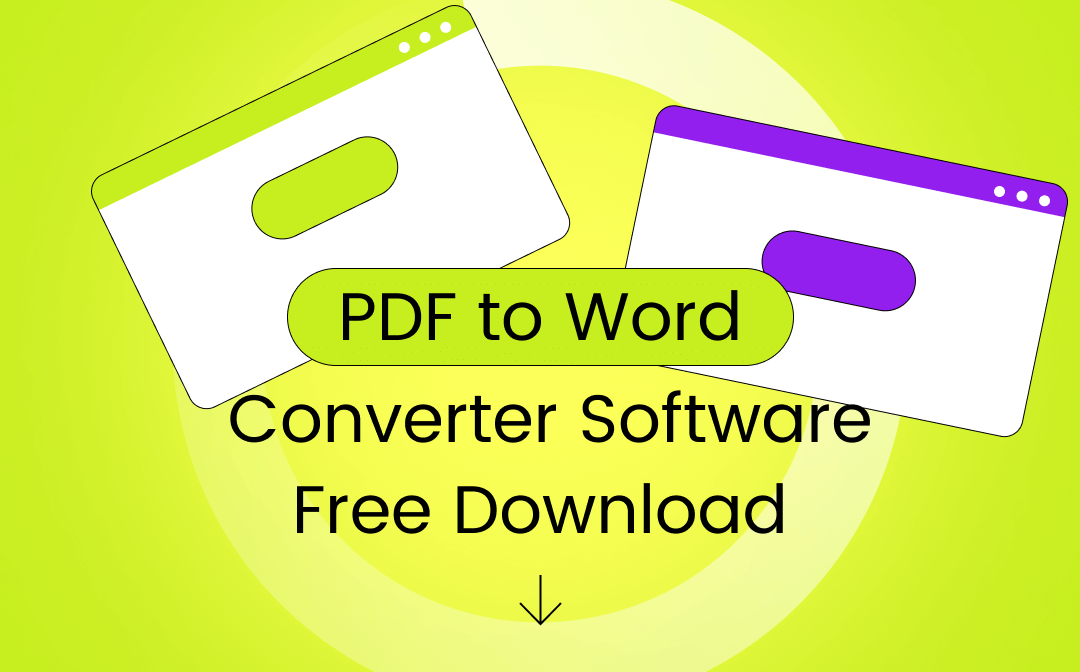 Downloading a PDF to Word conversion software to your computer will save you time accessing a browser over and over again. You will not be limited to file size or quantity when performing a conversion task either. Now read this post to learn about the 7 best PDF to Word converter software available for free download, and what to look for in a converter.
Which Is the Best PDF to Word Converter for Free Download?
We listed several main aspects for evaluating the best PDF conversion software, such as the software size, conversion ability, etc. Here is a quick look at these key points:
Download size and speed
Conversion speed, accuracy, and batch conversion ability
Multiple file formats
Customer support
Cost performance
PDF to Word Converter Software for Free Download on Windows
SwifDoo PDF
If you want a tiny, professional and super affordable software application to convert PDF to Word, we strongly recommend SwifDoo PDF. The PDF to Word converter software can be free downloaded on all the recent Windows OS, including Windows 10 and Windows 7. This software is equipped with a cutting-edge OCR engine for converting files without losing formatting or layout. It's capable of converting scanned PDFs as well.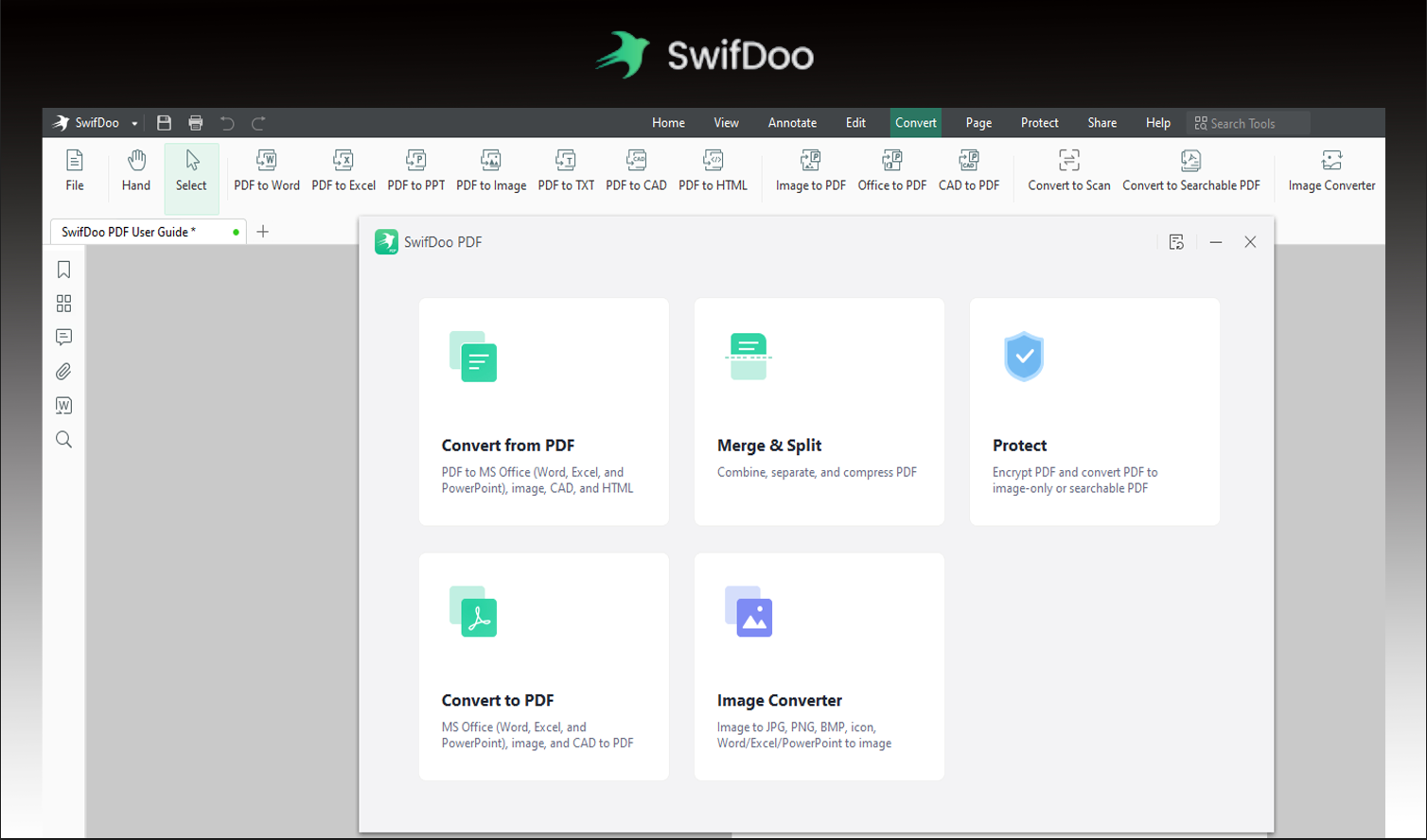 SwifDoo PDF might be the best PDF to Word converter that you can download the full version for free without a hassle. All users share the same program with the same features and only the period that you can use this software for varies by subscription plans. Other remarkable features of the program include editing, merging, splitting, compressing, and organizing PDFs. Combining multiple images into one PDF is simple within the app.
Features:
Small download size for speedy download in seconds
High conversion speed and accuracy with the advanced OCR technology
Support converting a batch of files in one go
Convert 20+ file formats, such as PDF, Word DOC, DOCX, Excel XLSX, TXT, PPTX, JPG, DWG, etc.
Responsive and problem-solving customer service
Only US$5.75 per month for a yearly plan to deliver the best value for money to users
Steps for how to use the software to convert PDF to Word format:
Step 1: Open a PDF file with the PDF to Word conversion software, choose Convert and pick the PDF to Word tool;
Step 2: Add more PDFs to the converter and select the output path for converted files;
Step 3: Click Start to complete the conversion.
Adobe Acrobat Standard DC
If you want to deal with PDF documents, Adobe Acrobat Standard DC can help. The software lets you convert PDFs to Word, PowerPoint, HTML, and various other formats and vice versa. You can also use it to edit text and images in PDFs. While converting a file, it will preserve the formatting to the greatest extent. The industry-leading PDF to Word converter software is designed for free download on Windows. Please note that it doesn't convert scanned PDFs.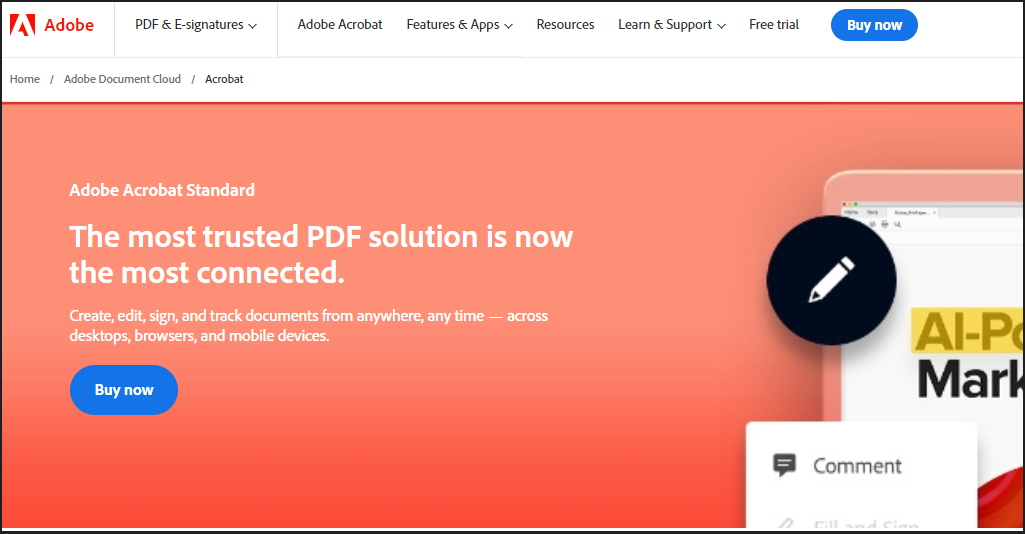 Calibre
Calibre is a free PDF to Word converter for multiple platforms including Windows PCs, Mac, and Linux devices. The software is open-source and created as an ebook library. It's used to store, edit, and convert ebooks. It can export your PDFs as Word DOCX, EPUB, and TXT files. The most significant advantage of this program might be the free batch conversion service. The PDF to Word converter freeware is available for full version download but is a bit big in size.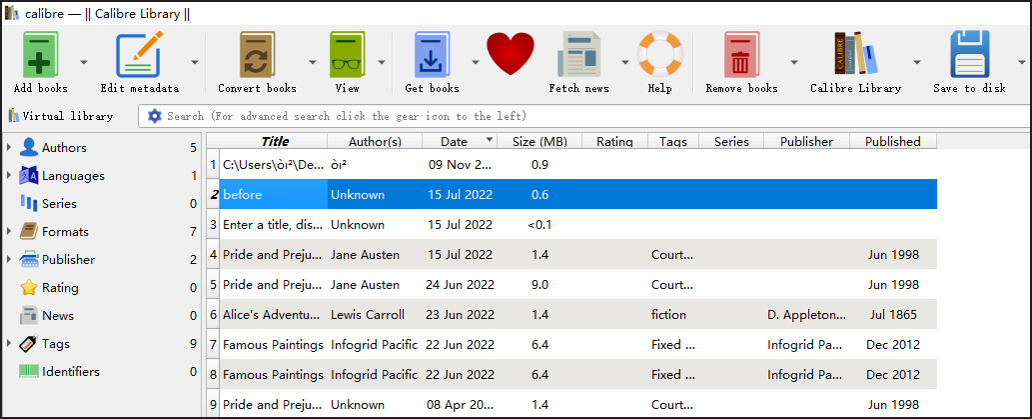 PDF to Word Converter Software for Free Download on Mac
PDF Expert
PDF Expert is one of the best software applications to manipulate PDF files. The software is a PDF to Word converter, Word to PDF conversion software, PDF annotator, and a form filler for free download on Mac. Moreover, it can turn PDFs into Excel, text, and image files and vice versa. The program is also free downloadable on iPhone and iPad devices.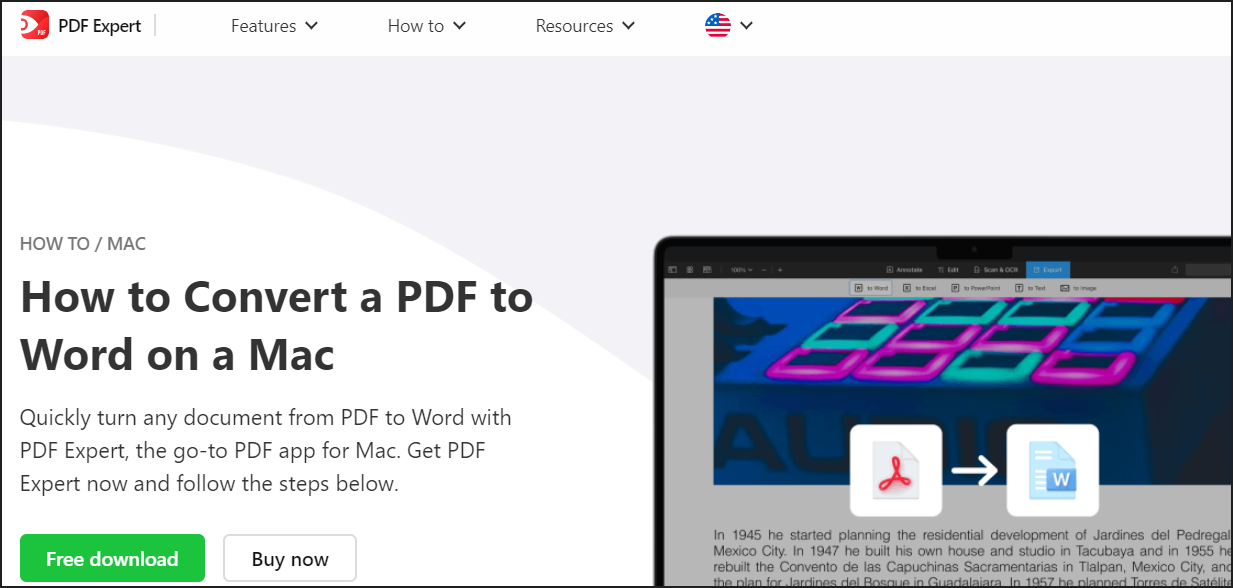 Doxillion Document Converter
Another good-to-use PDF to Word converter software for free download is Doxillion Document Converter. The software application has both Windows and Mac versions. It makes batch converting PDFs to editable Word files easier than ever. Other file formats supported by the program include ODT, RTF, HTML, TXT, and EPUB. The converter offers a free trial.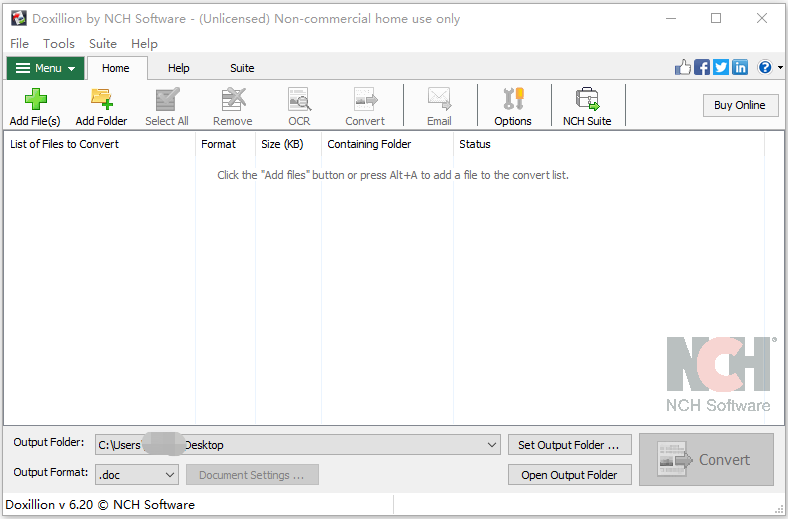 Nitro PDF Pro
Nitro PDF Pro is a reputable PDF to Word converter with a leading OCR engine and you can download its full version for free. The software suitable for small businesses can perform an extensive selection of PDF tasks. PDF conversion, editing, signing, and protection are just a few of its features. Converting PDF files to Word documents with it is quick and will save you tons of time extracting information from PDFs.

PDF Reader Pro
If you are looking for a modern PDF to Word converter software for free download, PDF Reader Pro might be worth trying. This is an all-in-one PDF application that can annotate, create, OCR, and convert PDFs. It allows you to convert multiple PDFs to Word files at once. You can utilize it to add watermarks to a PDF for copyright protection. While doing a good job of handling PDF files, it loads large files slowly.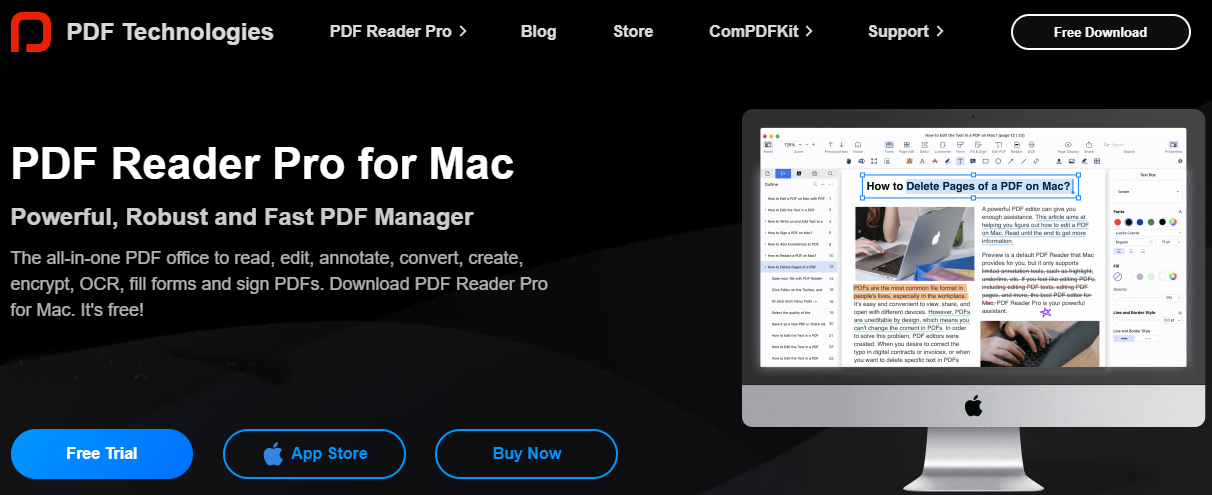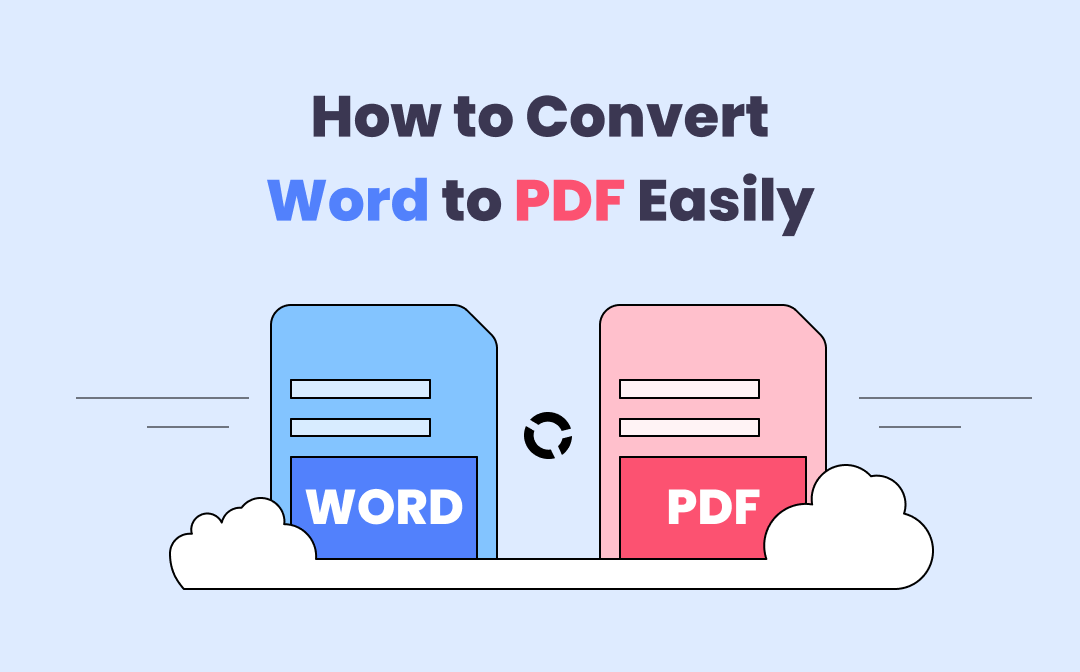 How-to: 7 Ways to Save PDFs as Word Documents
This article introduces how to save PDFs as Word files with 7 methods. Turning a PDF into a Word document is easy with the best PDF to Word converters listed.
READ MORE >
Conclusion
After going through this article, you may ask which the best PDF to Word converter is among these 7 options. Undoubtedly, the pioneer of the PDF software industry, Adobe Acrobat is on the top. However, it's too expensive for most businesses and individuals. Give SwifDoo PDF a try and it might be the best for Windows users.
The SwifDoo PDF to Word converter software available for free download can be used for scanned and large files. It also has an image converter and a set of other tools to modify PDFs. Stop retyping and directly edit or change the content in your PDF documents with the software. Additionally, you can convert PDF to Word format for free with SwifDoo PDF online converter.
Frequently Asked Questions
How do I convert a PDF to Word for free?
SwifDoo PDF provides you with a 15-day free service to access all its features. During the trial, you can use the free downloadable PDF to MS Word converter to convert a group of PDFs in one go at no cost.
How do I edit a PDF file in Word?
There are two methods to edit a PDF in Word. You can open your PDF file with Microsoft Word to convert it to a Word doc and then edit it. Or, convert the file from PDF to Word format with a dedicated PDF converter, then open and edit the converted file in Word.
Is there a really free PDF converter?
You can convert PDF files for free with many PDF converters, but nearly every of these conversion software has specific limitations or will ask you to subscribe after a free trial. It's better to get a cost-effective application to help with your productivity.