Introduction:
PDF files are widely used for forms, CVs, contracts, eBooks, and others to make sure the content is kept exactly as intended. However, PDFs are tricky to edit or annotate for their nature to protect the file content from changes. Consequently, you need a proficient PDF editor app to help you fulfill the task that you are expected to do.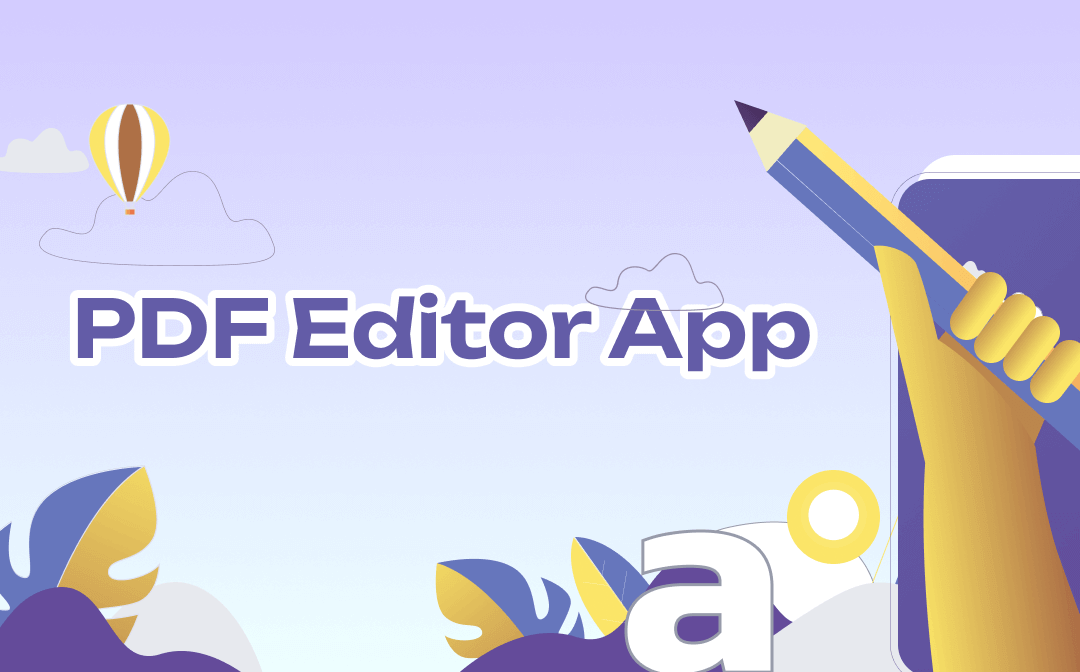 Nowadays, many operating systems such as Windows, Mac, iOS, and Android support viewing PDF files. But if you need more advanced features to remove PDF-related hassles, a good PDF editing app is required. This post features a comprehensive list of the 7 best PDF editor apps for various operating systems. We've tested them to find out their highlights to edit PDF files.
The Top 7 PDF Editor Apps for Computer and Mobile
We are going to introduce some handy PDF editing apps to write on PDF documents. The list covers programs compatible with Windows, Mac, iOS, Android, and the web, together with some free PDF editor apps. Let's discover them together.
SwifDoo PDF (Windows)
SwifDoo PDF is an easy-to-use app to edit PDF files with explicit features and an affordable price. It excels in editing existing PDF text or inserting a new text box to update the file content while preserving the formatting. When editing, the smart editing feature can detect the font style used in the PDF and enables you to directly use the same font to change the text. Besides, a full slate of editing tools is provided to add images, crop page size, and customize the page display.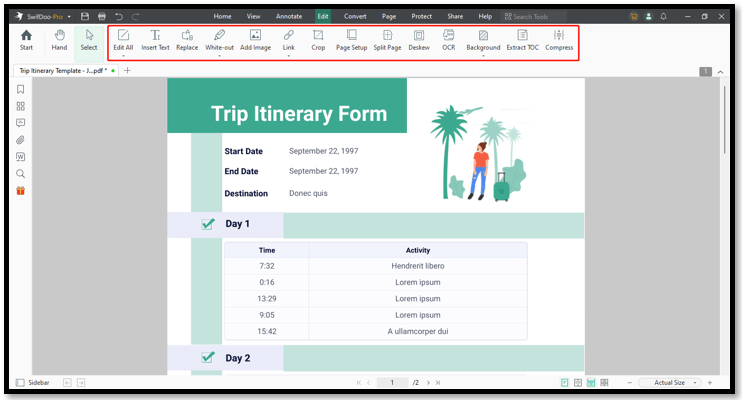 Except for editing text or images, the built-in OCR feature can convert scanned PDFs to editable and searchable ones in this PDF editor app, which streamlines your operations.
Pros:
Straightforwardly find and replace PDF text in one click;
Change or remove the background from a PDF;
Compress PDFs in a batch to reduce file size;
Redact sensitive information before sharing.
Cons:
Price:
14-day free trial;
Annual Plan: $69.
Adobe Acrobat (Windows, Mac, iOS, Android, Web)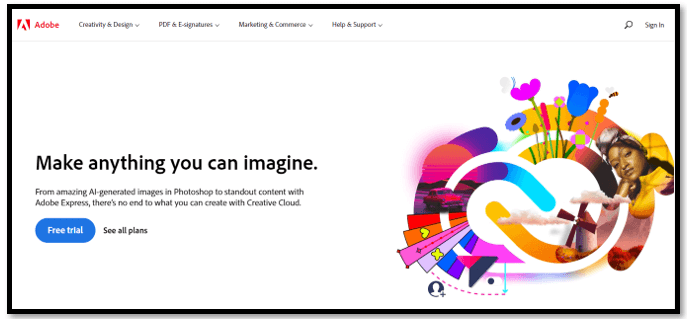 For those who want to better cooperate with colleagues, Adobe Acrobat might be the top horse. This PDF editing app works with both Windows and Mac. The software enables you to share PDFs with specified users using the app to edit PDFs, even though they don't install Adobe Acrobat. You can track the changes in time to check who makes the edits. It is also a mobile PDF editor app now supporting iOS and Android devices so that you can use it to edit PDF files on a mobile phone.
Pros:
Best PDF editor for Android, iOS, Windows, and Mac in collaboration;
Add and fill out forms in PDF effortlessly;
Useful PDF measuring tool to measure distance and scale accurately.
Cons:
Expensive to purchase the plan;
Unuser-friendly UI for beginners.
Price:
Acrobat Pro Annual Plan: $239.88.
Nitro (Windows and Mac)

Another practical PDF editor app for Windows is Nitro. Like Adobe Acrobat, this PDF editing app enjoys a large user base and is highly rated. It offers multiple tools to edit PDF files, including adding text boxes and editing text and images in a fixed format. You can double-click on the desired text and it will directly be selected for edits. When adding a text box, a dotted line shows up to help you accurately insert new text to align with the original one.
Pros:
Highlight text with a pop-up note;
Fill out forms and send them via email;
Digitally sign a PDF to guarantee file integrity;
Cons:
Limited annotations tools;
Need some practice to use the features.
Price:
Preview (Mac)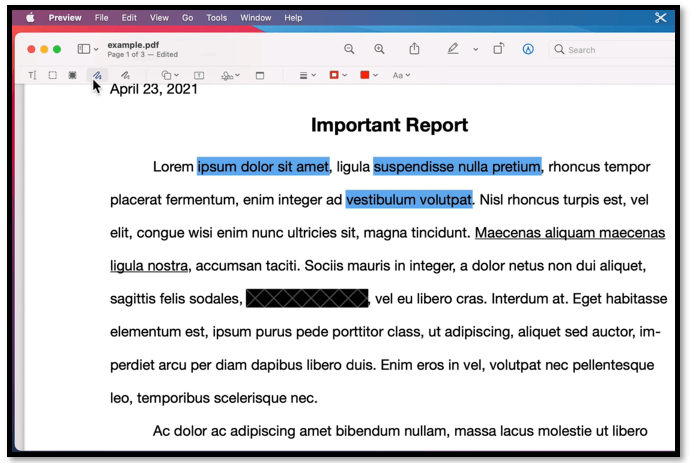 When it comes to the free PDF editor app for Mac, Preview is the can-not-be-missed program on our list. As the in-built PDF editing app on Macbook, Preview can edit PDF documents with basic PDF features without charge. It enables you to spell check PDF files, highlight text, rearrange PDF pages, and combine multiple PDFs into one. The intuitive user interface provides easy navigation to let you locate the feature you want.
Pros:
No need to download extra PDF programs;
Free to use;
Add electronic signatrues.
Cons:
Limited PDF features;
Cannot edit PDF text.
Price:
pdfFiller (Mac, iOS, Android, and Web)

Another useful PDF editor app for Mac is pdfFiller. It is a paid PDF program providing quality services related to PDFs. You can sync your data across different platforms to save the changes. The OCR software can transfer image-based PDFs into editable files without corrupting the layout. It is a handy mobile PDF editor as well that allows you to sign PDF documents easily wherever you are.
Pros:
Easy to create fillable form and digital signature;
Support multiple data sources, including Google Drive and Dropbox;
Best PDF editor for Android and iOS to edit PDF files on mobile phones.
Cons:
The user interface needs to be more simplified;
Have limited form templates.
Price:
Basic Annual Plan: $95.99.
iLovePDF (iOS, Android, iPad, and Web)
When it comes to a practical free PDF editor app for Android and iOS, iLovePDF can be an optimal option. It is created as an online PDF editing app to edit PDFs and now develops a mobile app to write on PDF files even when you have to work on the go. The mobile app shares the same features as the online site. You can add shapes, rearrange pages, change PDF text, and do other tasks to edit PDF files on mobile devices.
Pros:
Allow you to edit PDFs across different platforms and sync the edited data;
Process multiple PDFs in batch at ease;
Efficient iLovePDF mearge feature to combine PDF documents.
Cons:
Sometimes it could take time to upload and download files;
The online site cannot display the edit history.
Price:
Online site: free services with limited features;
Annual Plan for App: $44.99.
PDF Pro (iOS and iPad)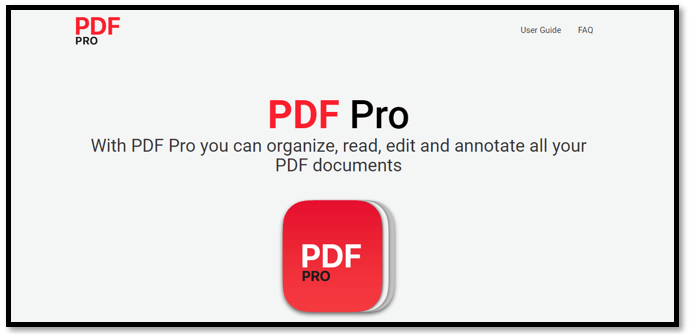 If you use iPhone or iPad often, then you can't miss PDF Pro as one of the best mobile PDF editor apps to edit PDF files on mobile devices. The app enables you to fill in PDF forms with full features as Adobe Acrobat does and modify existing text. You can delete, rotate, and create PDF pages as you want. Easy-to-use mark-up tools can make different notes such as highlighting, adding shapes, and inserting stamps as you read reports or essays.
Pros:
Easy to work with multiple PDF files;
Embed audio and photo annotations;
Quick to search specific text.
Cons:
Can't add a text box to insert new content;
Do not share the data with your other iOS devices or iPad;
Have some lags and crashes.
Price:
Verdict
We have collected seven practical PDF editor apps for both mobile devices and computers. Most of the recommended PDF editing app support multiple systems to provide better services. Desktop apps are more stable to process PDF files while online sites and mobile are more flexible.
If you are a Windows user and prefer a stable app to edit PDF files with a large screen, SwifDoo PDF is your top seed which is equipped with advanced PDF editing features. The cost-effective price will definitely get your money's worth.