Introduction:
PDF (Portable Document Format) files are widely used in today's digital world. It becomes a ubiquitous format for sharing and storing documents across various industries. However, as you accumulate a multitude of PDFs, managing them can become overwhelming. That's where PDF combiners come into play, offering you a straightforward solution to merge, organize, and streamline your digital documents.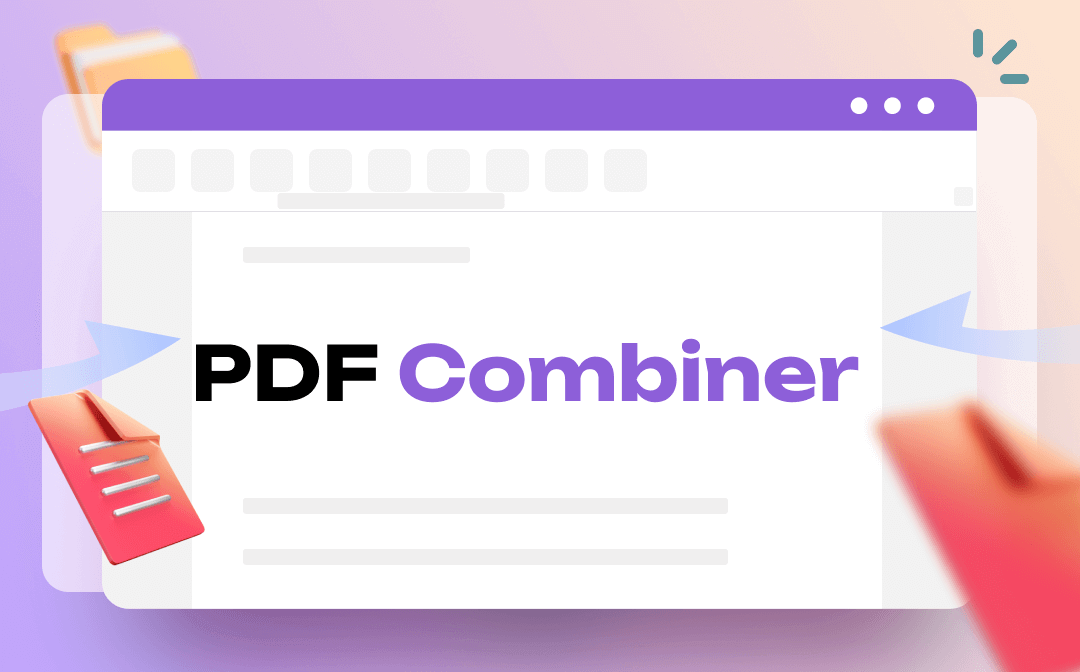 There are numerous options available when it comes to finding PDF combine services, but get the right one can be overwhelming. That's why we've put together this guide to help you choose the best PDF combiner for your needs. Whether you're looking for a free or online option, we've got you covered.
What Is a PDF Combiner?
A PDF Combiner is a software tool or an online service that allows you to combine multiple PDF files into a single document. With a PDF combine tool, you can easily merge PDFs from different sources into a single file, making it easier to manage, organize, and share. This is especially useful for those who frequently work with large numbers of PDF files and require a convenient way to merge them.
Free PDF Combiners
For those on a tight budget, free PDF combine tools could be a great option. These tools are available for download and offer basic features such as splitting and merging PDF files. Some popular free PDF merging software include:
SwifDoo PDF (for Windows 11/10/8.1/7/XP)
PDFsam Basic (for Windows, Mac, and Linux)
Nitro PDF Reader (for Windows & Mac)
SwifDoo PDF – A Comprehension PDF Editor
SwifDoo PDF provides users with a 7-day free trial to perform all functions without any limits. Within this trial period, you'll enjoy a thorough experience and edit your PDFs with all features available. To get you more familiar with this PDF combiner, here's a simple introduction to SwifDoo PDF: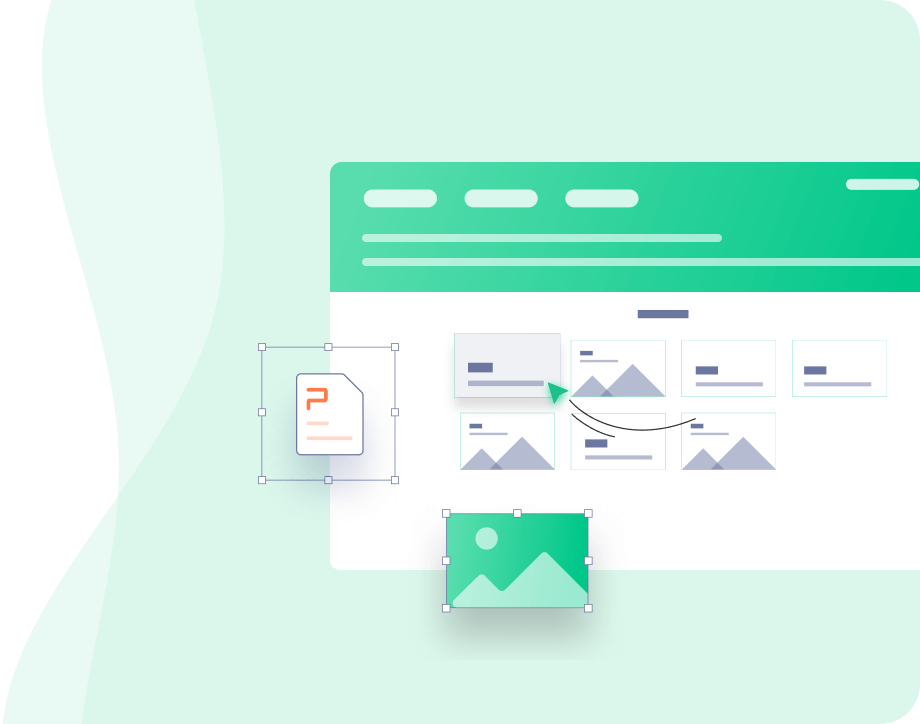 SwifDoo PDF: All-in-One PDF Editor
Annotate PDFs by adding notes, bookmarks, etc.
Convert PDFs to Word, Excel, and other editable files
Edit, compress, organize, and split PDFs
Free Download
Windows 11/10/8.1/7/XP
Combine multiple PDFs into one
For combining multiple PDFs into one, SwifDoo PDF offers you a direct "Merge" feature, making this process very easy and convenient. More importantly, SwifDoo PDF doesn't set any limits on the number of files. To put it more specifically, no matter how many PDF files you need to combine, SwifDoo PDF can achieve your goal.
Combine images into one PDF
In addition to PDF files, SwifDoo PDF can also help merge images and reproduce them into one PDF file. As for images, it supports all major image formats: JPG, PNG, BMP, and TIF. Therefore, if you have a number of pictures that carry confidential information, transforming these images into PDFs and uniting them into one PDF file can be a useful solution.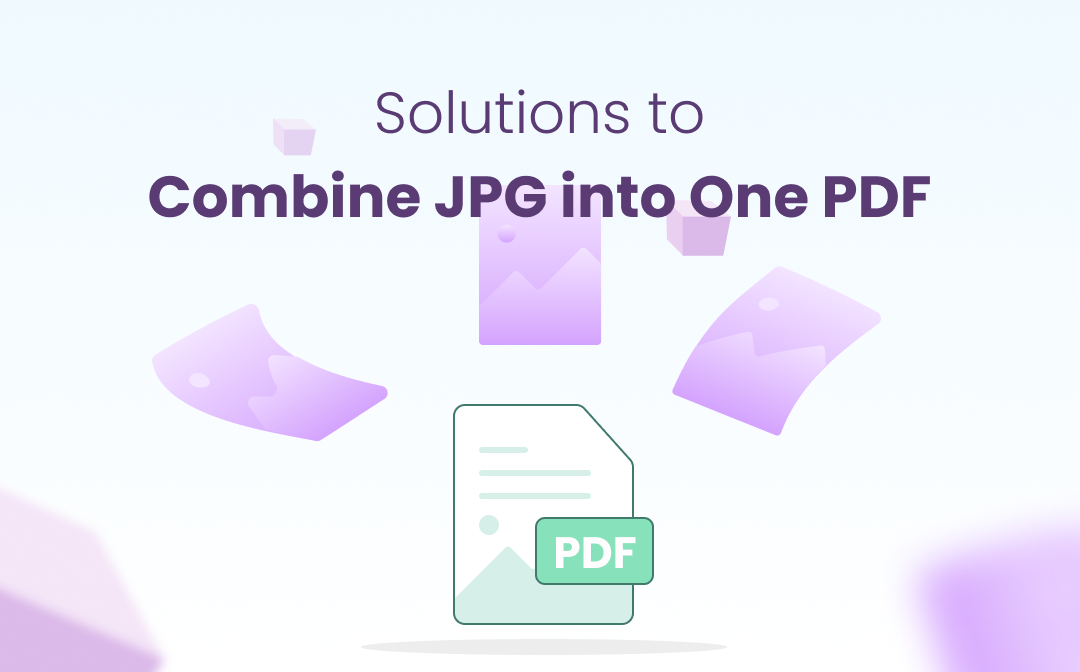 Combine JPG Images into One PDF (Step-by-Step Guide)
How do you combine multiple JPGs (JPEGs) into one PDF? Find out the 5 methods and tools to make merging JPG images into a PDF file much easier.
READ MORE >
Besides combining PDFs, SwifDoo PDF has more reliable features that can help you work with PDFs more smoothly. For instance, with its aid, editing, annotating, and converting PDF files can be finished with ease, as well as many other related operations.
How to combine PDFs with SwifDoo PDF:
Step 1. Install this free PDF combiner program on your PC.
Step 2. From the top navigation bar, click Page > Merge.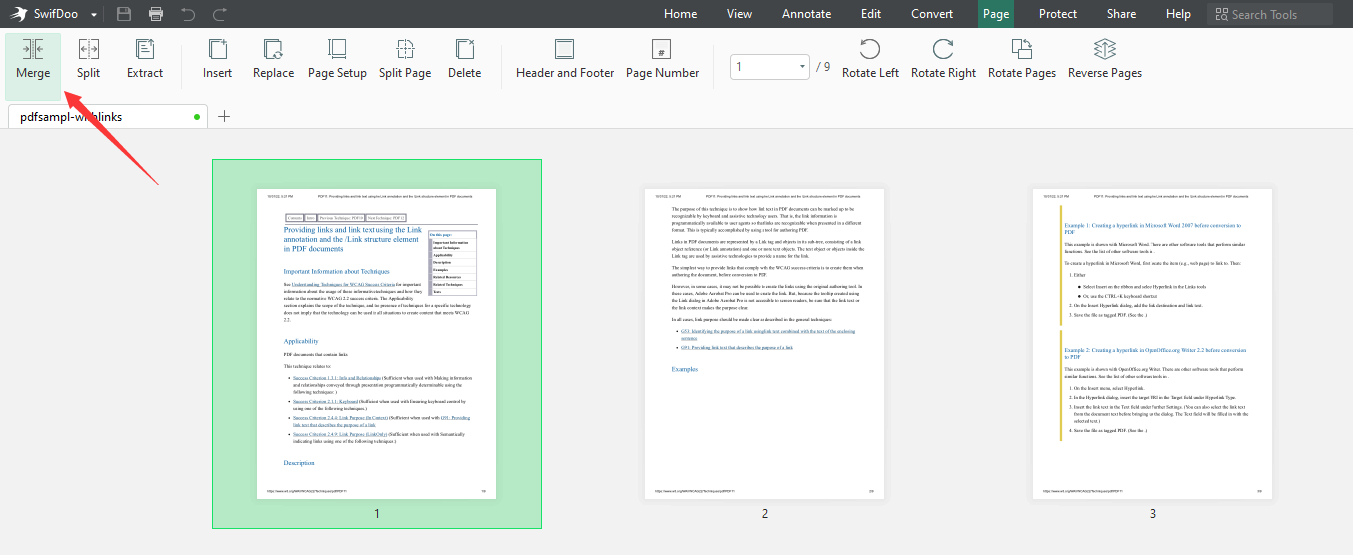 Step 3. Import your PDF files by clicking +Add Files. Then tap the Start button to combine all selected PDFs into one.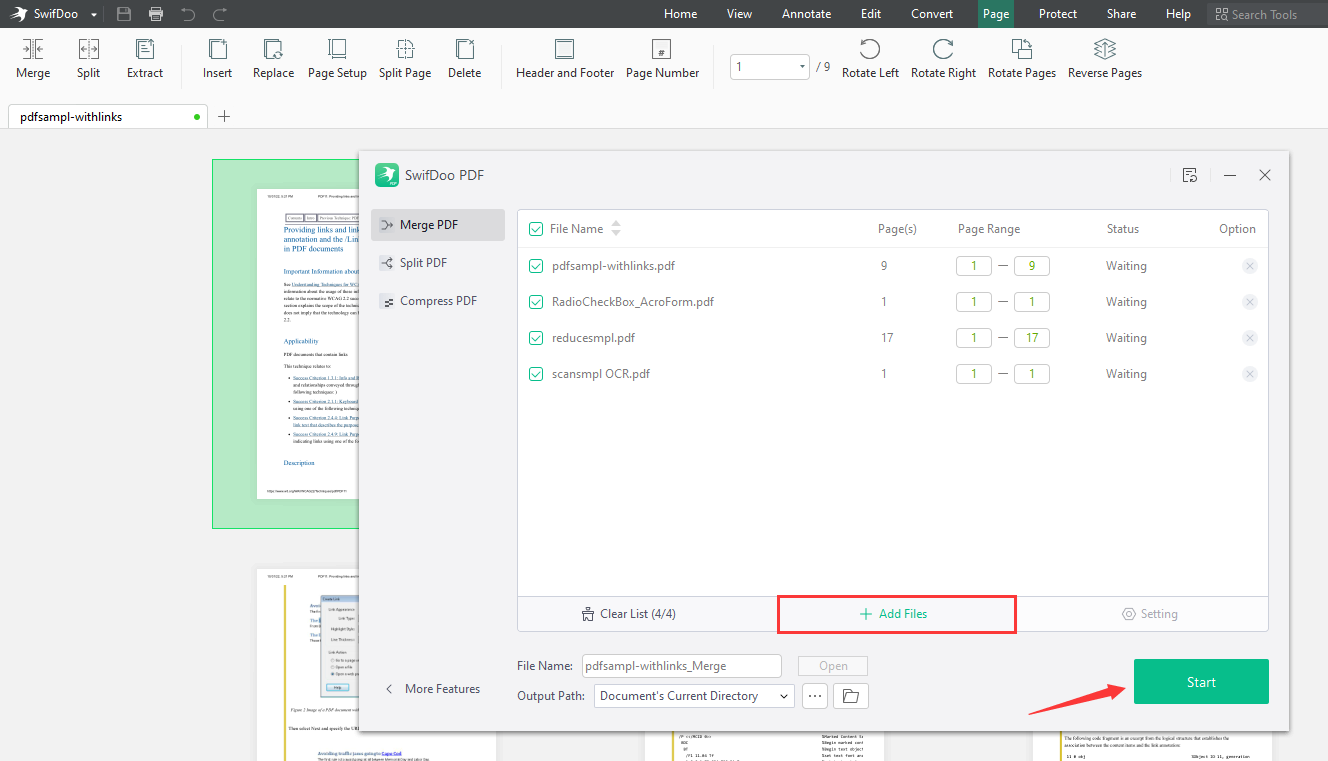 Online PDF Combiners
If you're always on the go and need to access a PDF tool from any device, online options are the way to go. These tools are accessible through a web browser and do not require any downloads. Some popular online PDF combiners include:
Small PDF – Easily Manipulate PDFs Online
Small PDF has a long history of working with PDF files, both online and offline. It provides users with over 20 tools to edit PDFs effortlessly. To download an offline program, you can get one from Google Play, App Store, and Windows. Here's how to combine PDFs online using Small PDF.
Step 1. Navigate to the Small PDF official website.
Step 2. Click Tools to expand the tool's center and select Merge PDF.
Step 3. Upload all the files you need to combine by clicking CHOOSE FILES.

Step 4. Select Merge files and click on Choose option to continue.
Step 5. Hit the MERGE PDF! button.

Tips:
You can adjust the order of every single PDF file by dragging it.
Paid PDF Combiners
For people looking for more advanced features, paid PDF combine tools might be the way to go. These tools typically offer a wide range of features, such as OCR (Optical Character Recognition), password protection, and more. Some popular paid PDF combiners include:
Adobe Acrobat Pro DC
Foxit PhantomPDF
Nitro Pro
Adobe Acrobat Pro DC - Best overall PDF editor
We don't have to say too much about this PDF editor of its popularity and expertise. Out of all PDF tools, Adobe Acrobat Pro DC can be the top one on the list. Its features are much more comprehensive and professional, even making it too overwhelming for casual users. Here's a simple guide on using Adobe Acrobat Pro DC to combine PDF files:
Step 1. Install Adobe Acrobat Pro DC on your computer.
Step 2. Select Combine Files in the Tools center.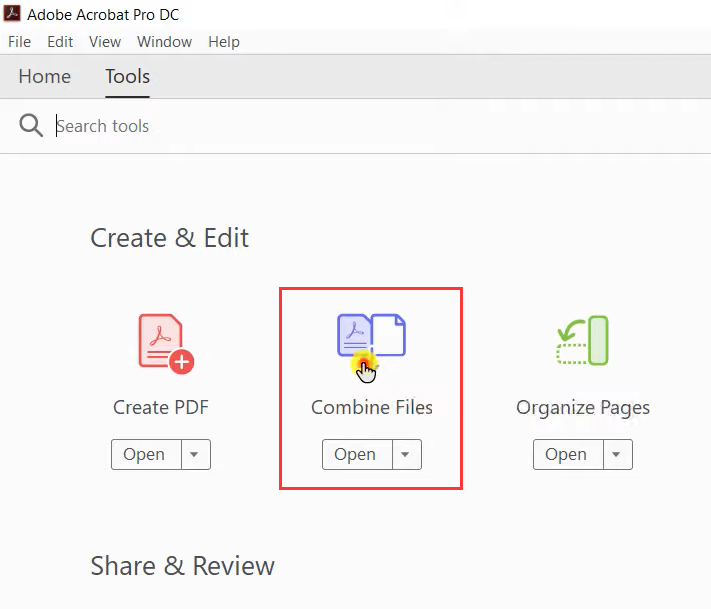 Step 3. Upload PDFs you need to merge by clicking Add Files. Adjust related parameters in Options.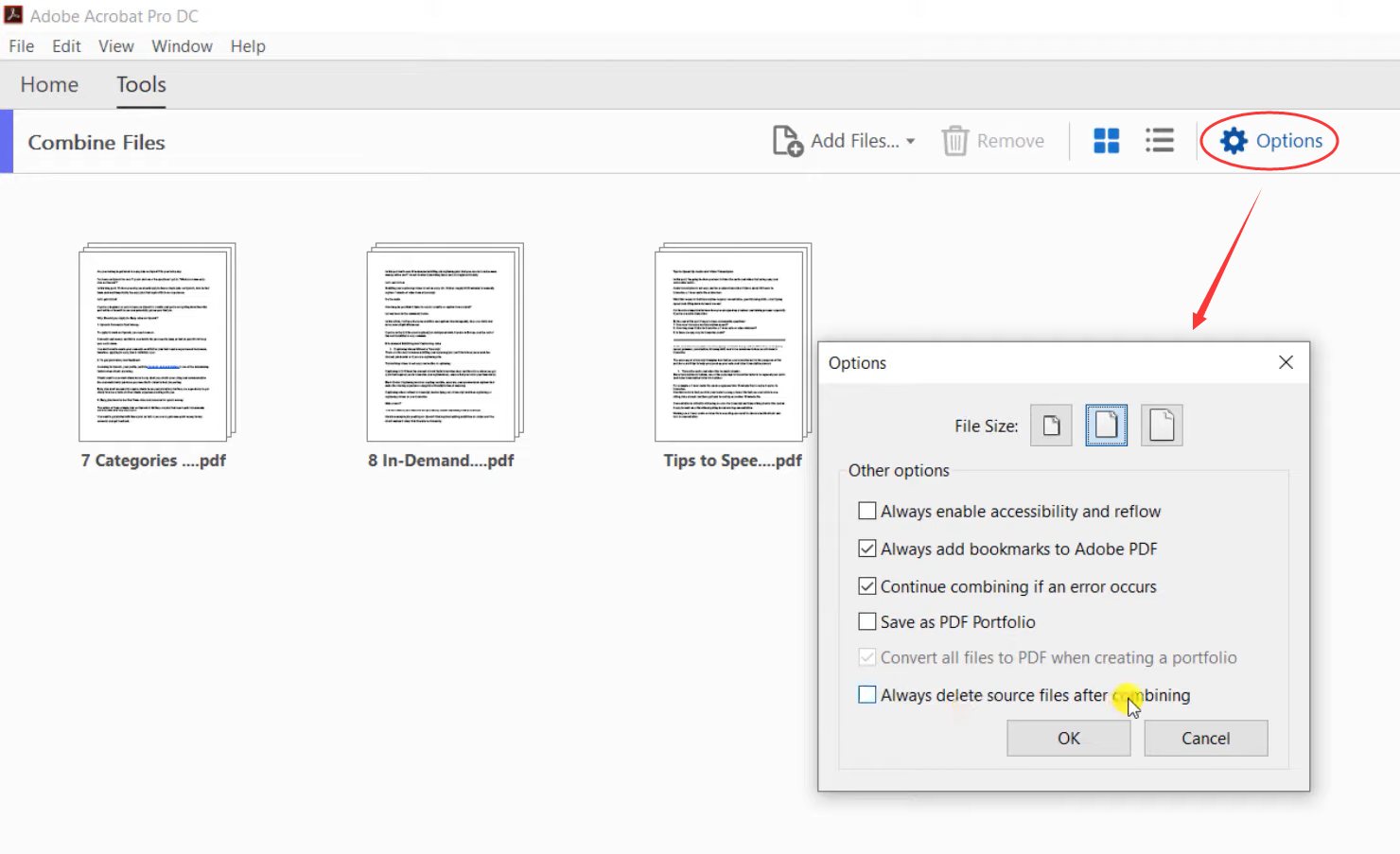 Step 4. Tap the Combine button in the top-right corner.
Conclusion
In conclusion, whether you're looking for a free, online, or paid PDF combiner, there are plenty of options available to meet your needs. No matter you're a student or a professional, this guide has introduced you to the top options available in the market. So, take your time, compare the features and prices, and choose the best PDF tool for your needs. With the right tool, managing PDF files has never been easier!