PDFs are uneditable, which is common sense over the past decades. However, this information can be overridden with the production of fillable PDFs and PDF editors. Fillable PDFs, as the name suggests, allow you to fill the PDF file without dedicated PDF editors. But, sometimes, you may encounter that you cannot uncheck a box in PDF. Wondering why would this happen? This blog will walk you through all details. Let's read on.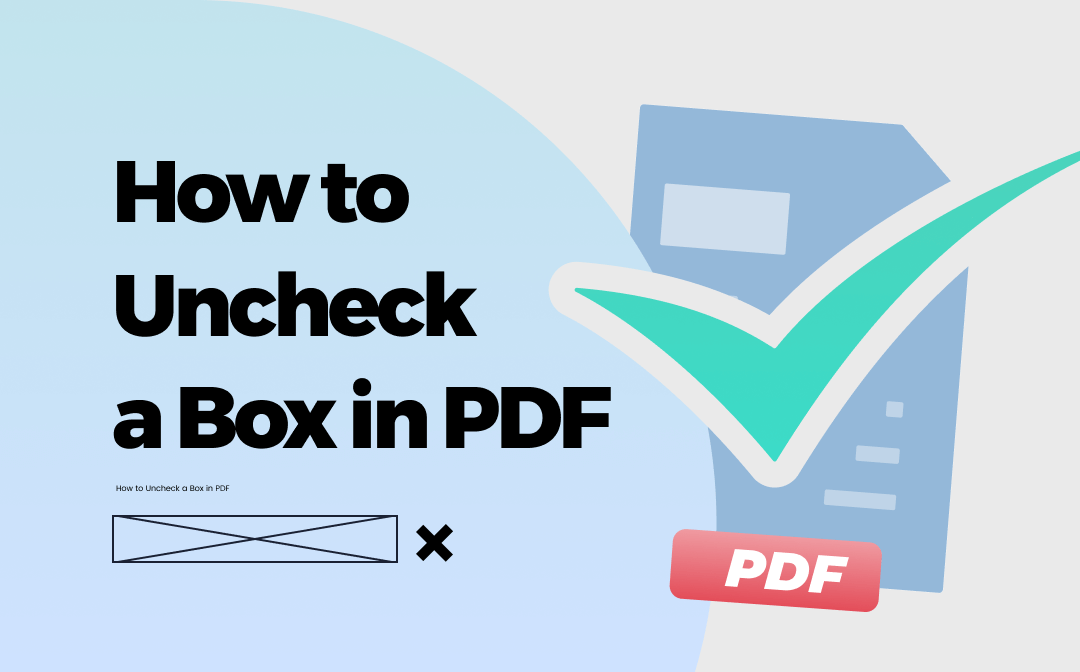 Why Can't I Uncheck a Box in PDF?
When working with an interactive PDF form with lots of checkboxes, you may not be able to clear one box after filling it wrongly. If this thing happens to you occasionally, but you have no idea about the reason. You've really come to the right place.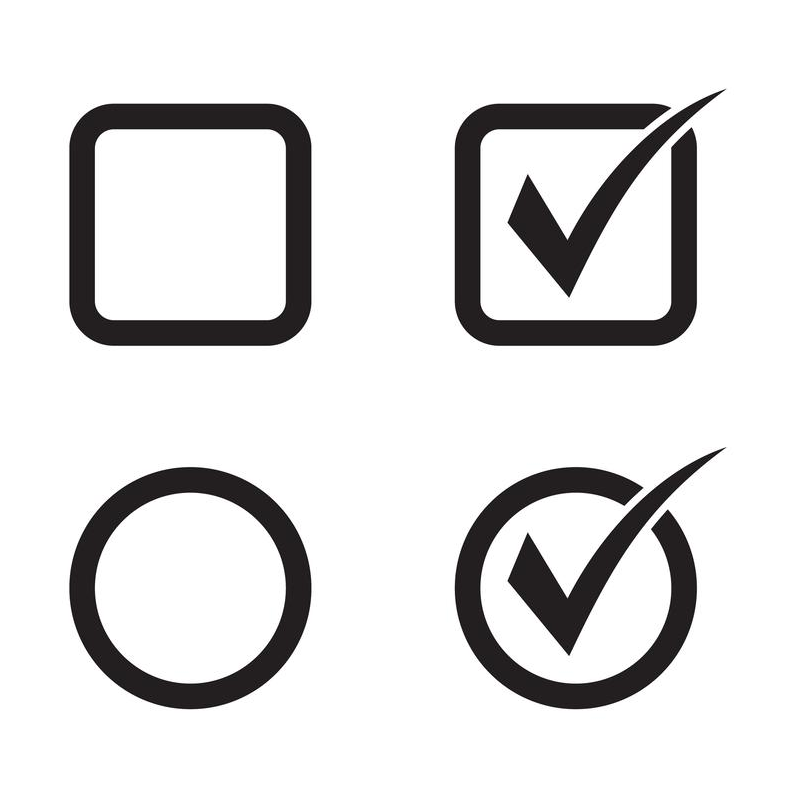 In PDF files, not all checkboxes are the same. Some of them may be radio buttons (option buttons), which cannot be normally deselected. A radio button is a kind of graphical control element that allows users to select just one option from a predetermined list of mutually incompatible choices. Normally, a typical checkbox looks square while a radio button may be circular. If people fill out these buttons mistakenly, any uncheck operation is available. You can just be careful and have no solution.
However, with the rapid development of technology, we now do have workarounds for how to uncheck a box in PDF. And you'll learn them thoroughly by reading the content below:
How to Uncheck a Box in PDF with Adobe Acrobat
To uncheck a box from PDF, you'll need a dedicated PDF editor, which enables you to modify PDF forms. Acrobat is one of the most powerful PDF form creators that you can use to design a fillable PDF and modify all form elements. It enables you to customize PDF forms as per your requirements. The form size, orientation, position, colors, and other related elements can all be modified with a dedicated "Forms" feature.
Here's the detailed guide about using Adobe Acrobat DC Pro to uncheck a box in PDF:
Step 1. Install Adobe Acrobat DC Pro on your computer and log in with your account.
Step 2. Open your PDF file and select "Prepare Form" from the Tools center.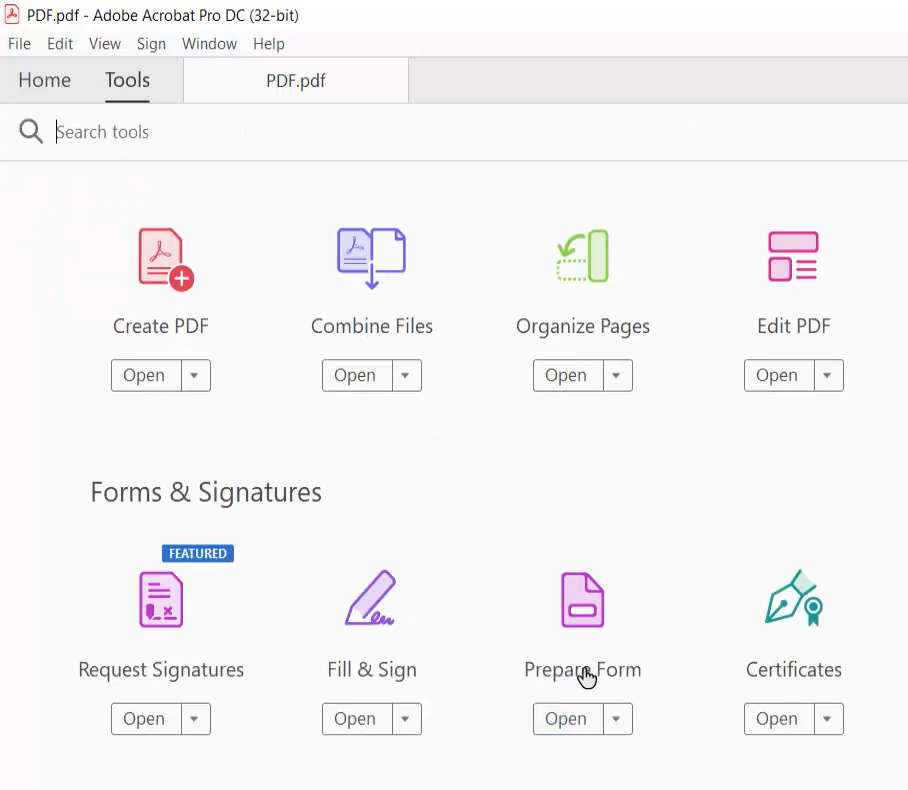 Step 3. Right-click the box that you want to uncheck in PDF. Then click Properties and delete the information in Export Value.
Step 4. Click File > Save/Save as to confirm your changes.
How to Uncheck a Box from PDF Using PDF Studio
PDF Studio is a desktop application from Qoppa Software to create, convert, and annotate PDF files. When creating PDF forms with PDF Studio, you'll find that it offers you many elements, including text field, check box, radio button, combo box, etc., which means that you can modify radio buttons and thus uncheck a box from your PDF without breaking a sweat.
Let's see how PDF Studio can help uncheck a radio button in a PDF file:
Step 1. Download PDF Studio from its official website.
Step 2. Open a PDF file that includes a selected radio button. Double-click this radio button.
Step 3. Select Options in the Field Properties window and clear information in the Radio Button Choice box.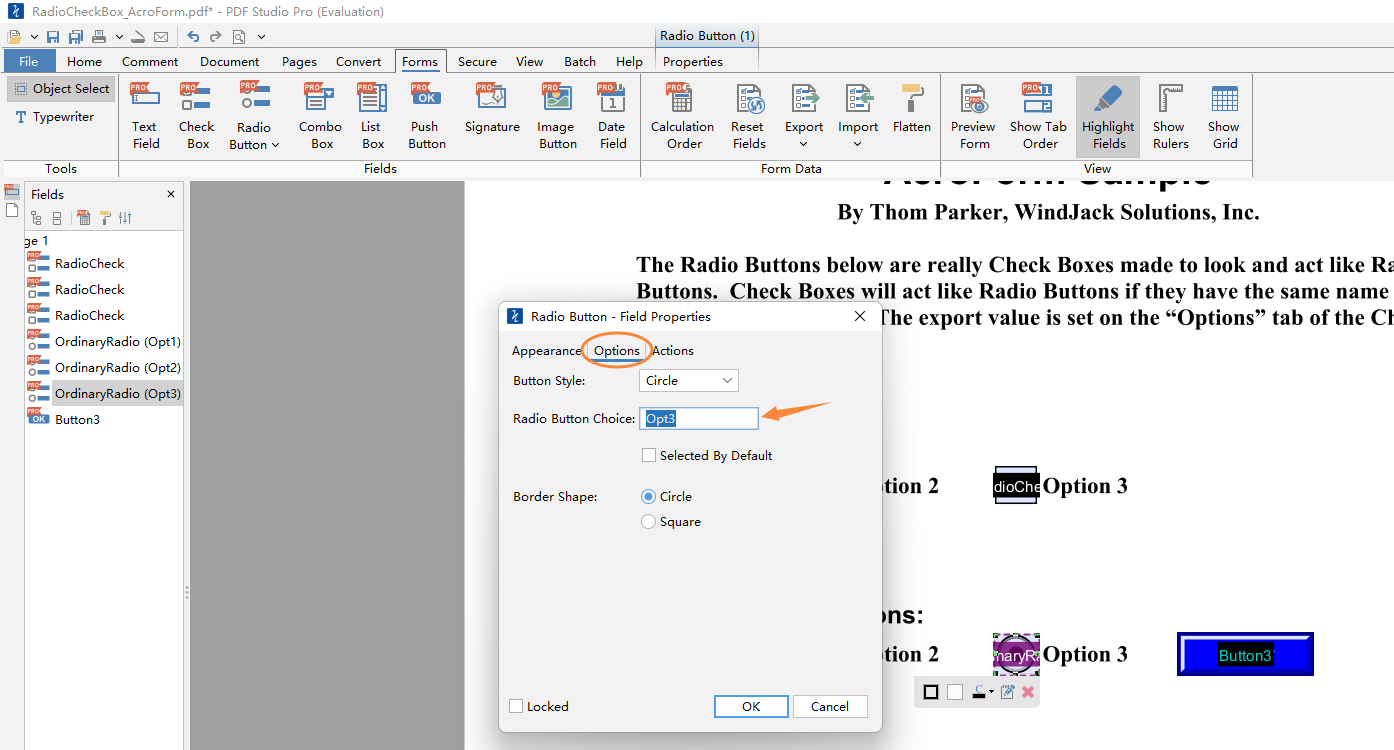 Step 4. Click OK and save the edited PDF file.
SwifDoo PDF: A Decent Addition to Your Software Library
A handy PDF editor is always needed in daily work and life. In addition to the previously mentioned PDF editors, we also have a great addition to your software collection: SwifDoo PDF. It's a comprehensive PDF tool with all major features available: viewing, converting, merging, compressing, protecting PDFs, and so on. Let's learn more about this program!

View PDFs
As a robust PDF reader, SwifDoo PDF provides you with different display modes to help you read PDFs smoothly. Moreover, with this program's aid, it's quite easy to make PDF read aloud and do a PDF word count, as well as use it as a PDF translator.
Edit PDFs
In SwifDoo PDF's editing mode, you can easily insert new texts, images, and links anywhere in your PDF files. Cropping and splitting PDF pages with this software is also a simple thing. What's more, SwifDoo PDF also allows you to perform OCR on a PDF so that you can edit image-only PDFs.
Convert PDFs
SwifDoo PDF serves as not only a PDF converter but also a CAD file and image converter. It enables you to convert files within the following file formats:
PDF to/from Office documents
PDF to/from Image
PDF to/from TXT/HTML/EPUB/XPS
PDF to/from PDF/A
PDF to/from Markdown
…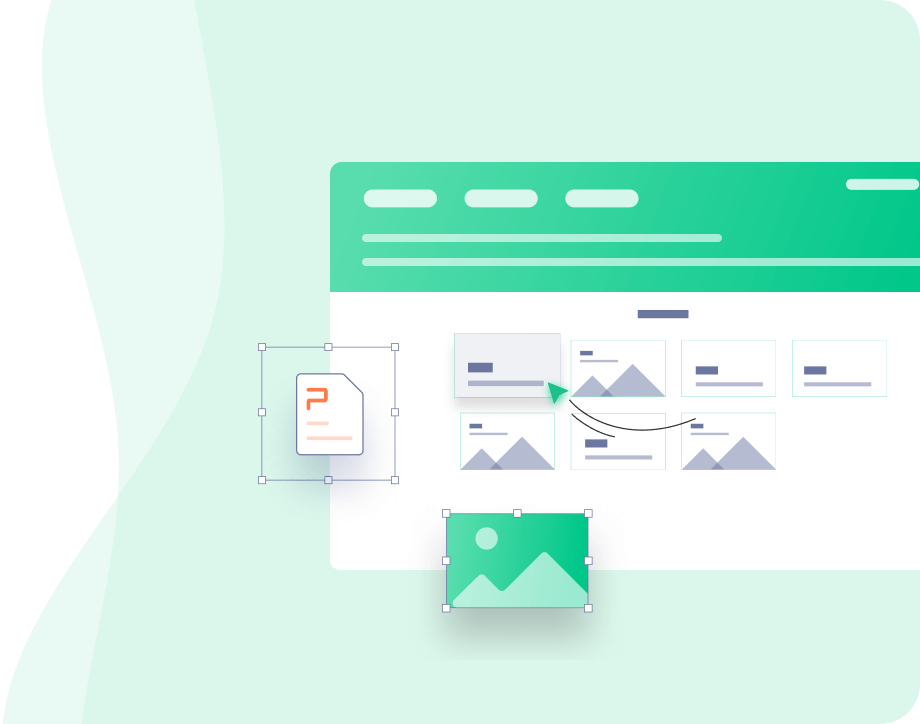 SwifDoo PDF: All-in-One PDF Editor
Annotate PDFs by adding notes, bookmarks, etc.
Convert PDFs to Word, Excel, and other editable files
Edit, compress, organize, and split PDFs
Free Download
Windows 11/10/8.1/7/XP
The Bottom Line
That's all about how to uncheck a box in PDF with the help of different PDF editors. In addition to the most used Adobe Acrobat, we also offer you an alternative: PDF Studio. And both these two PDF tools are compatible with Windows and macOS. Also, SwifDoo PDF is a competitive assistant if you're looking for a comprehensive and navigable PDF editor. Admittedly, SwifDoo PDF hasn't released any direct feature for you to uncheck boxes in PDF files, but it is still worthies a try. Download it right now and start your free trial!