Introduction:
There are countless PDF documents in a variety of languages that are created and shared every day. As a language learner or international trader, you may often receive PDF files in foreign languages. However, it's difficult to understand these PDFs thoroughly. When encountering these situations, a PDF translator is urgently needed.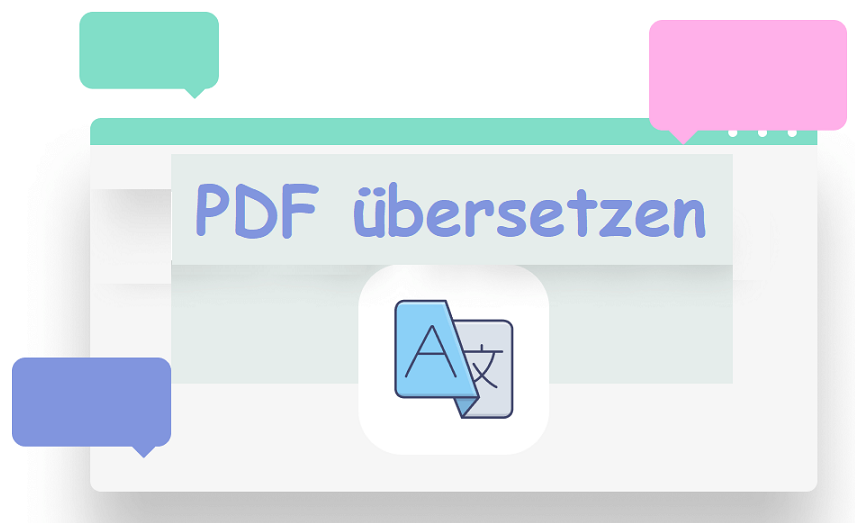 Translation is vitally crucial for efficient communication between cultures. A PDF translator can help translate a PDF document in a foreign language into the target language. It enables you to better understand the file and eliminate the language gap. Keep reading, to help you translate PDF documents, we've used and selected several PDF translators that really work.
SwifDoo PDF: The First Real PDF Translator
If you find difficulty reading a PDF file written in a foreign language, you can use SwifDoo PDF to translate it to your first language. SwifDoo PDF released a built-in feature: Quick Translation, which allows you to translate your PDF documents instantly when viewing them.
SwifDoo PDF is a comprehensive PDF tool that covers all the PDF-related features. It hasn't been long since SwifDoo PDF developed the Quick Translation feature. But many users have given positive reviews to this feature because SwifDoo PDF makes it easier to understand the content in their language.
More importantly, SwifDoo PDF is indeed the first PDF translator that allows you to translate PDF documents while reading. It's a unique feature that only SwifDoo PDF possesses so far. Usually, other online translators require uploading PDF files first, then outputting the translations. However, SwifDoo PDF allows you to select any sentence or word that you don't understand and tap to translate it into any language directly when reading.
How to use SwifDoo PDF to translate PDF documents:
Step 1. Download SwifDoo PDF and open a PDF document;
Step 2. Click Home in the top navigation bar, then select Quick Translation;

Step 3. Tap on the translated text and select the target language. When finished, the translated results will be displayed in the box.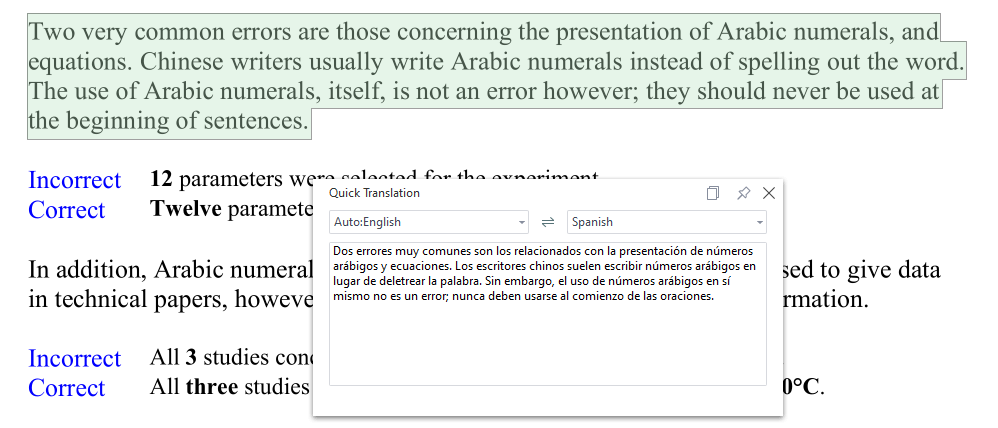 It only takes seconds for SwifDoo PDF to translate a PDF document. What's more, SwifDoo PDF cooperates with Google Translate, so the translation keeps pace with that of Google Translate, and it also supports all languages that Google Translate does. With this translation feature, readers won't have any language barriers when reading a PDF file in an unfamiliar language.
Google Translate: The Most Popular Online Translator
Google Translate is one of the most popular online translators that most people use daily. It was launched in April 2006 and developed for over a decade. Google Translate supports 133 languages in total. In addition, it served as a statistical machine translation site from April 2006 to November 2016, and now it's a neural machine translation site.

Google Translate supports translating multiple forms of text and media, including written words, websites, documents, speeches, images, handwritten texts (on mobile devices), bilingual conversations, and transcriptions.
More importantly, Google Translate is a totally free online translator. You don't have to pay for any services. It also offers mobile versions, with both Android and iOS devices covered. To translate documents, you can upload your file to the source language area, and it will translate the document automatically.
DocTranslator: A Dedicated File Translator
As its name suggests, DocTranslator was designed for translating documents. It supports almost all the major Office document formats, such as .doc, .ppt, .xls, .odt, .pdf, .txt, etc. Therefore, you can also use it as a PDF translator.

The DocTranslator won't change the delicate layout of the original document. All translated text will be re-inserted into the document to preserve its layout. In addition, it requires no copying or pasting because all the text content will be inserted exactly where it belongs.
DocTranslator supports 109 languages in total now, and it's growing gradually. Besides those common languages we often use daily, DocTranslator also supports right-to-left (RTL) languages, such as Arabic, Hebrew, Urdu, and more.
However, despite all its excellent qualities, DocTranslator has one flaw. That is, the website contains an excessive number of commercial ads, resulting in a less pleasant user experience.
Steps: Translate PDF Files with Native Translators
Steps is also a dedicated document translator, and it can be used to translate websites, videos, software, and eLearning. However, Steps doesn't use machine translation but instead hires professional and native translators in every local country to ensure the translation quality.

Unlike the three PDF translators mentioned above, Steps requires payments when translating files. Moreover, it's a little expensive if you want to translate large files. Steps offers three pricing plans. We will take translating 1,000 words as an example.
Standard: $90-$200 / 1,000 words
Marketing & Legal/Medical: $120-$240 / 1,000 words
Putting aside its price, Steps is indeed a reliable PDF translator when referring to important documents. Steps sets high standards for hiring translators to ensure all translations are of high quality. If you need your PDF to be translated into a more professional and localized language, try Steps! It won't let you down!
Final Words
A PDF document with important information covered but written in a foreign language is hard to read and may cause some misunderstandings. However, after reading this post, you can choose a PDF translator according to your requirements. These four mentioned PDF translators all have their unique features, and we've offered a thorough explanation of every tool for a comprehensive comparison. Go pick one and use it now!