Introduction:
Since the creation of the Portable Document Format (PDF), PDF documents have been ubiquitous in our lives and work. A PDF reader is a must-have whether we are trying to access PDF books or PDF contracts. The surging demand for digital records has brought about a ton of PDF software that let us manage PDFs on PCs, laptops, tablets, and mobile phones. But what are the best PDF readers?
When using an app or software, we may wish it to be multi-purpose, free, or cross-platform. Considering those, this post lists the 13 best free PDF readers for Windows, Mac, Android, iPhone, and some other devices.
Best PDF Readers for Windows
SwifDoo PDF
The first PDF reader for Windows on the list is SwifDoo PDF. Taking up only 10 MB of space on your PC or laptop, SwifDoo PDF is one of the smallest PDF reading software on the market. Despite the tiny size, this free PDF reader provides users with a collection of useful features ranging from PDF annotating to bookmarking, editing, signing, and more. Most annotation and edit tools are free to access without limits.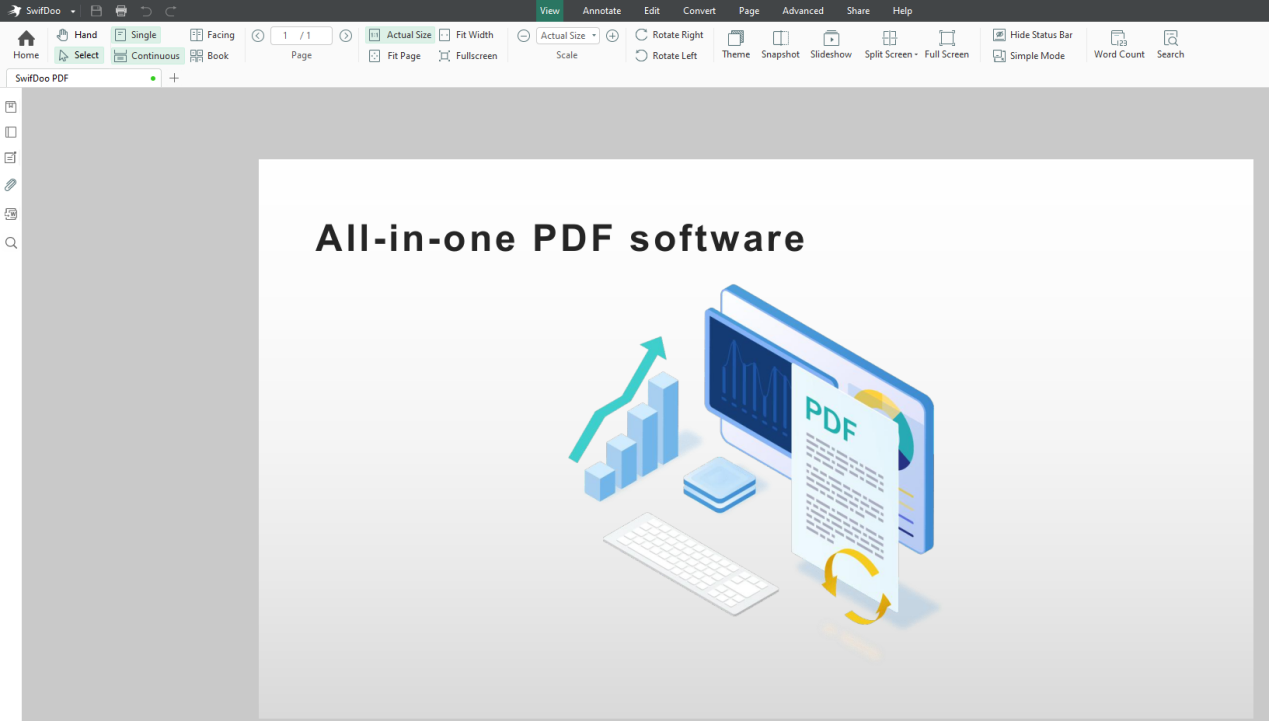 SwifDoo PDF comes with 4 viewing modes that are Single, Continuous, Facing and Book. You can read a PDF side by side or in a single page view. When needed, it enables you to split the screen into 4 or switch to full-screen mode, and scale pages as you like. You can also change the theme color of the software and read a PDF in slideshow mode. Searching for a word or phrase in a PDF is quite easy in the application.
Apart from the mentioned features, you can utilize SwifDoo PDF to split, compress, convert PDFs, and deal with more PDF-related needs. SwifDoo PDF is one of the most responsive PDF readers, which performs well in opening a heavy PDF file containing lots of multimedia. In a nutshell, SwifDoo PDF is your best PDF reader for windows 10, 11, 8, 7, and XP, which you can rely on to read smoothly and make necessary alterations.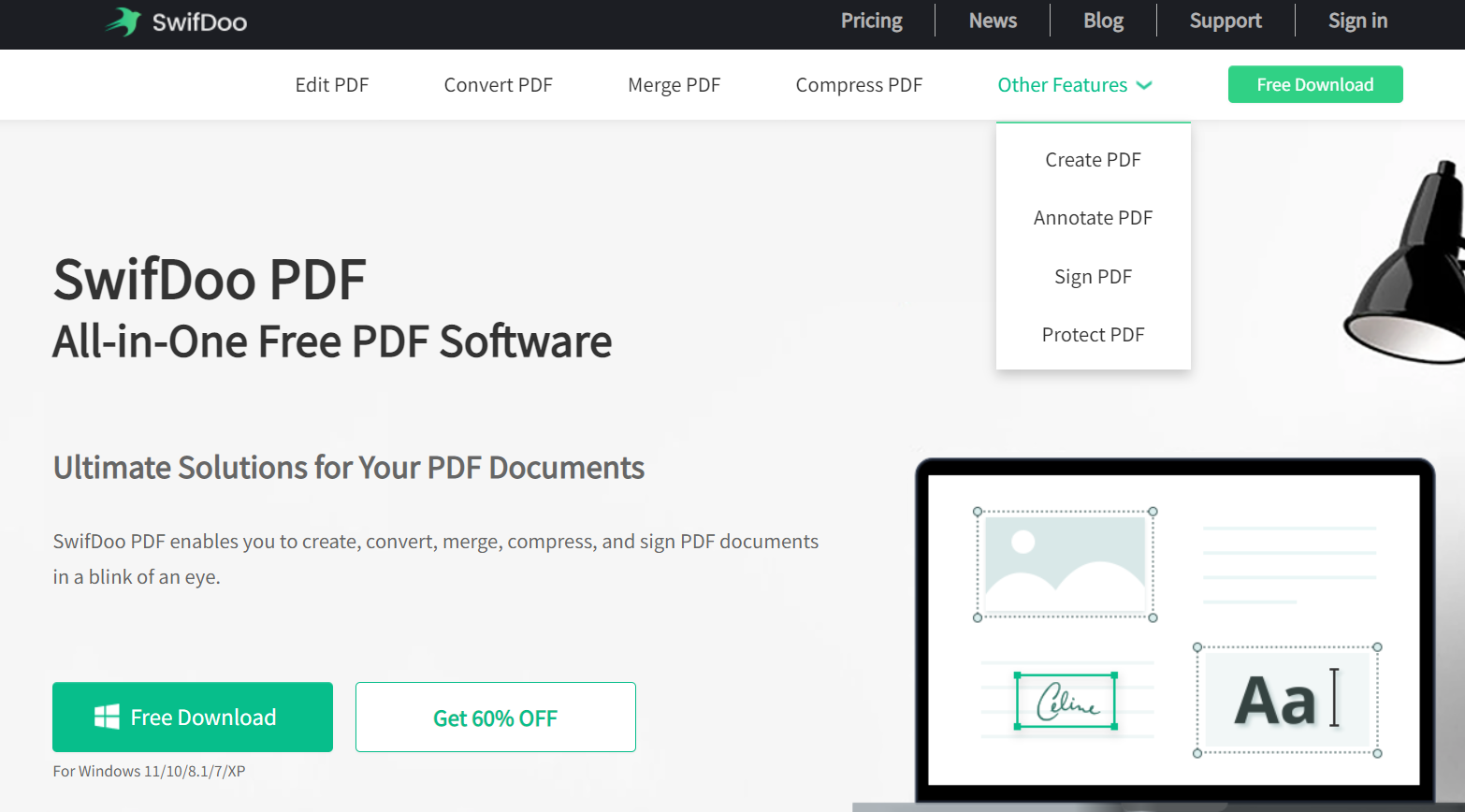 Sumatra PDF
We put Sumatra PDF here because it is a free and open-source document viewer that supports PDF, DjVu, EPUB, FictionBook, MOBI, Comic Book Archive, and many other formats. While the program can not annotate or edit PDFs, it is also the best PDF reader for Windows devices with its clean and simple interface as well as small size.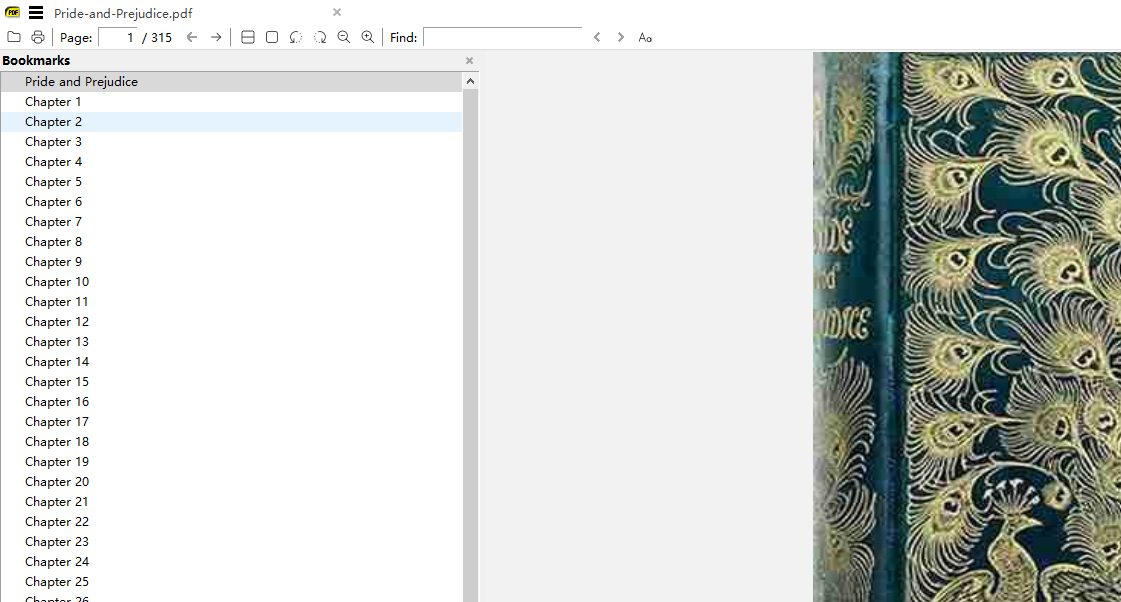 The open-source PDF reader allows you to choose "Fit Width" or "Fit a Single Page" viewing mode. In addition, it can rotate your PDF pages, and lets you search for a specific word. Those who just need to read PDF files but not manipulate them may consider the software.
PDF-XChange Editor
Another best PDF reader for Windows devices (Windows XP and newer) is PDF-XChange Editor. The software is smaller and faster than many others and has a set of features for annotating, creating, OCR converting PDF files, and more. 70% the features are accessible without restriction.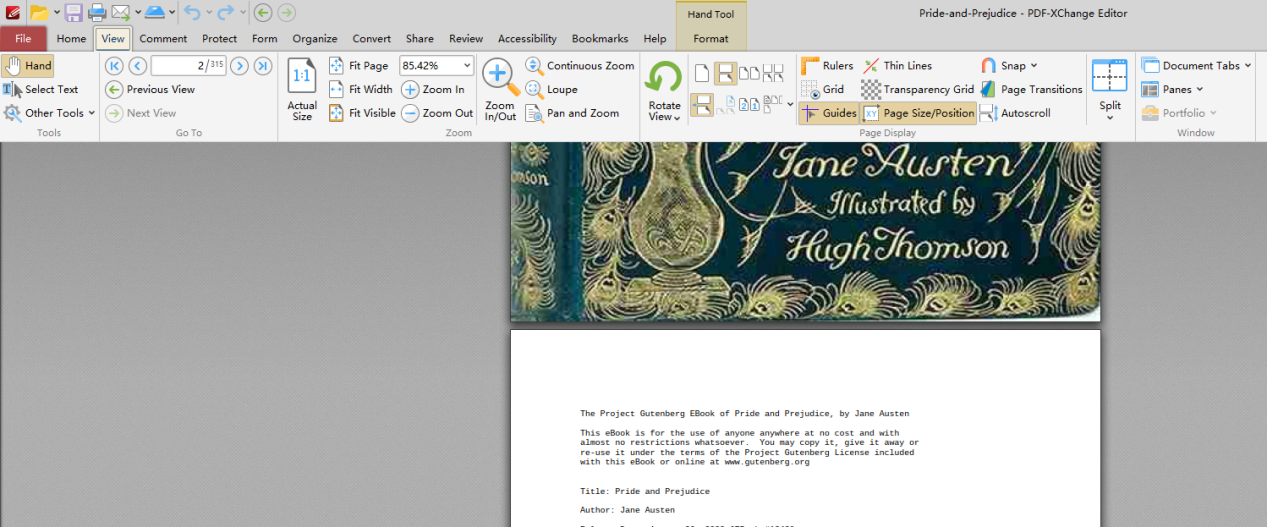 Some paid features in PDF-XChange Editor enable you to handle PDFs and export them with watermarks. If you want to unlock all the features, you may turn to a premium version. You can use it to highlight text, add notes and shapes to your PDF, and return where you left off by inserting bookmarks.
Best PDF Readers for Mac
Preview
The built-in PDF as well as image viewer, Preview makes it easy to open and view a PDF file on Mac, so you don't need to ask for any external application. You can choose to display pages in a continuous mode, side by side, or one page at a time. It lets you view the thumbnails of the PDF pages.
The free Preview is provided to help with your common needs for PDF documents such as viewing, adding highlights, combining PDFs, and converting PDF to image format. You can also add bookmarks to your PDF with the aid of the PDF reader.
Skim
If you can't get used to reading PDFs with the preinstalled Preview on macOS, Skim is an alternative. The Skim PDF reader for macOS X devices was originally designed to present and annotate journal articles in PDF format, but it can now view any sort of PDF document.
It boasts a simple user interface and small memory footprint. In Skim, you can add, edit notes, highlight text, make snapshots, and add bookmarks in a PDF file. It is a handy tool for improving your reading experience.
PDF Reader
This is a free PDF reader developed for almost all Apple devices (iPhone, iPad, Mac). You can read a PDF file in a night mode, present the file as a slideshow, add highlights, shapes, stamps, and links to a PDF. The user interface is neat and easy to learn, which will create a comfortable reading experience.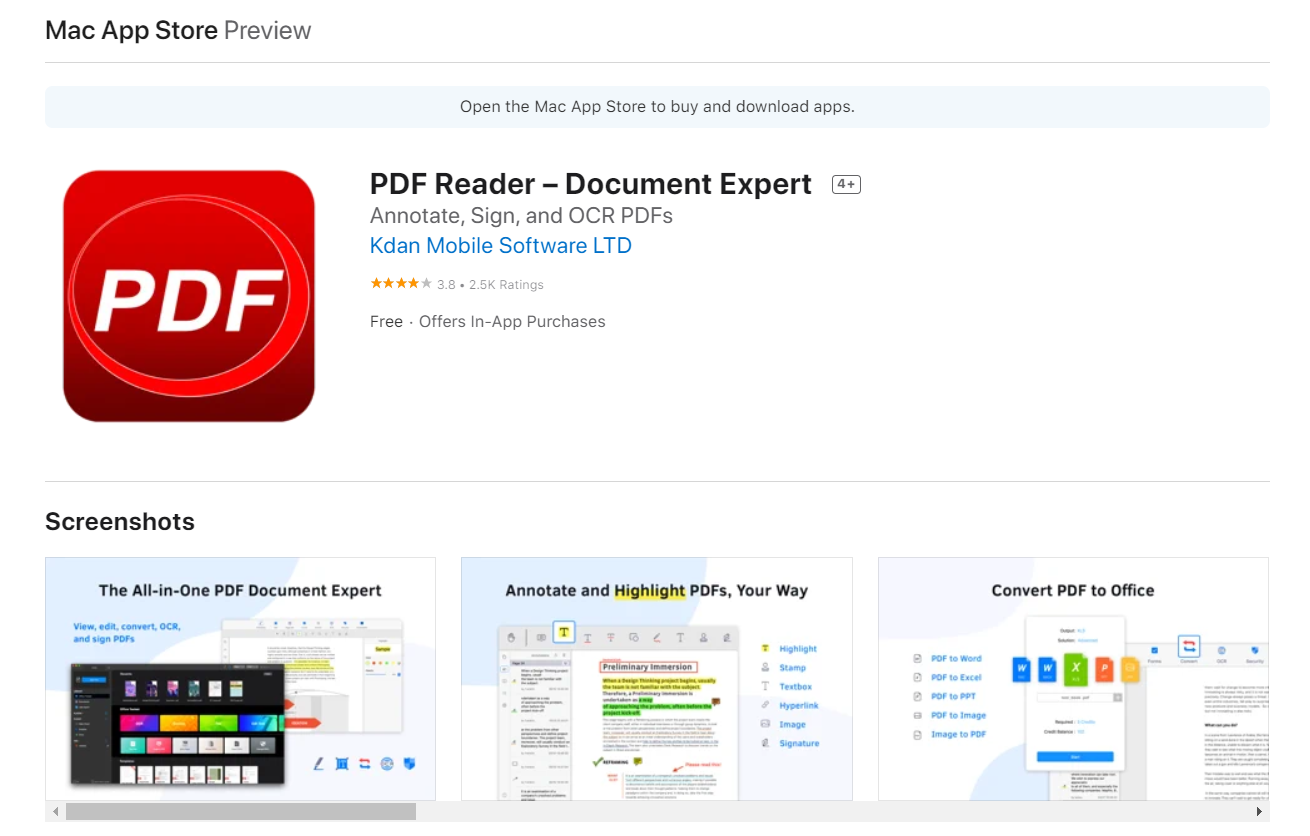 OCR, password protection, PDF conversion, and form filling are just a few of the complex capabilities of the PDF reading software. To access these advanced features, you'll need to upgrade to the premium plan.
Best PDF Readers for Windows and Mac
Adobe Acrobat Reader DC
The Adobe Acrobat Reader DC comes from the PDF format creator Adobe Inc. It is the world's most famous PDF viewer that lets you view, print, comment, and sign PDF documents for free. Acrobat Reader DC helps you work with PDFs on the go with broad compatibility with Windows, Mac, Android, and iPhone. When reading a PDF, you can set the display theme to change the overall look and feel of the software.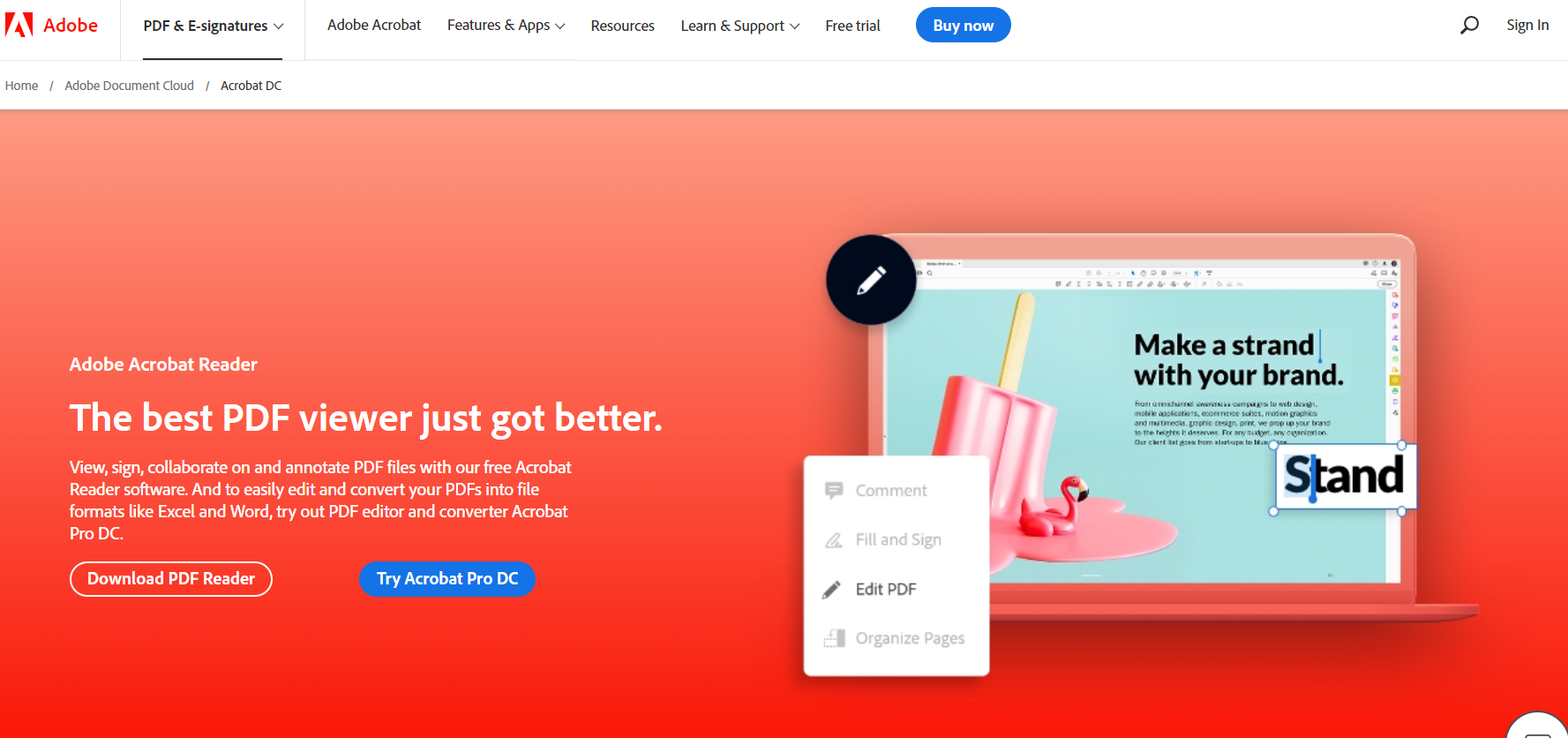 The software's finest feature is a text-to-speech capability for reading text aloud. When you're tired of looking at PDFs with your eyes, or for visually impaired persons who want to read PDF books, this function comes in handy. Acrobat Reader DC connects with cloud storage systems like Dropbox and Microsoft OneDrive, and thus you can store and open your PDF documents everywhere you go.
Okular
Okular is a document viewer gaining widespread support on Reddit, a popular community platform. It is a universal PDF reader for Linux, Windows, Mac OS X, and many other OS, which assists you in opening, annotating, and bookmarking PDF documents. The app, developed by KDE, an international free and open-source software community, allows you to read files in various formats such as PDF, Tiff, DjVu, Comic Book, EPub, etc.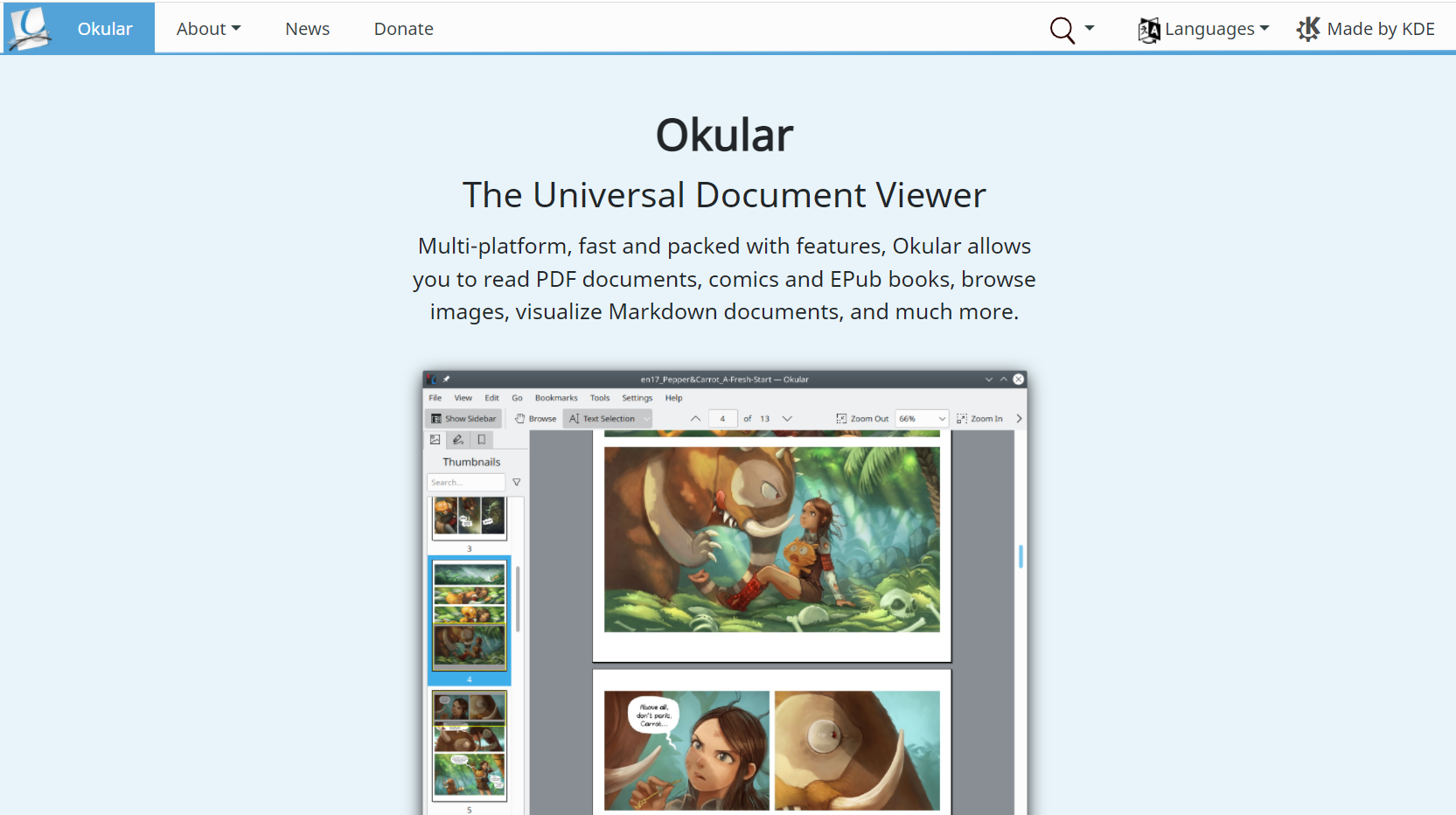 Best PDF Readers for Android and iPhone
PDF Reader Pro
Aside from some of the mentioned software enabling you to view a PDF on mobile, we would like to introduce another PDF reading app for both iPhone and Android to you. PDF Reader Pro has millions of downloads and is widely accepted by people all over the world to view PDFs for free.
As well as iOS and Android, the best free PDF reader app can also be installed and used on Mac and Windows. Its basic features allow you to annotate a PDF with highlights, underlines, and some other marks.
PDF Reader Online
Sejda PDF
Sejda PDF is one of the best free online PDF readers, quick and simple to use. What sets the software apart is that it's integrated with a series of tools allowing you to do almost everything with PDF documents. Users can add text, links, fillable forms, images, notes or comments, and make immediate changes to the content after opening a PDF with it. Moreover, the web app can crop, compress, watermark, and convert PDFs.

Web Browsers
Every major web browser such as Google Chrome, Microsoft Edge, Firefox, or Safari has a built-in PDF viewer. To read a PDF saved in HTML format, you can paste the link into a browser address bar. As for a PDF file stored on your computer, just right-click on it in File Explorer, choose "Open with" and select your preferred browser to open the file.
The default PDF readers in Edge and several other browsers come with additional functionalities such as drawing lines, adding, and highlighting text. Noteworthily, the Read aloud voice reader in the Edge browser makes it possible to listen to a PDF like an audiobook.

PDF Reader Extensions
Google Chrome and most browsers allow for the addition of extensions. Those who prefer not to use the built-in PDF viewers can install a PDF reader extension to their browsers. To view PDF files in Google Chrome, download and install PDF Reader and PDF Viewer, two of the most downloaded PDF reader extensions or plugins from the Chrome Web Store.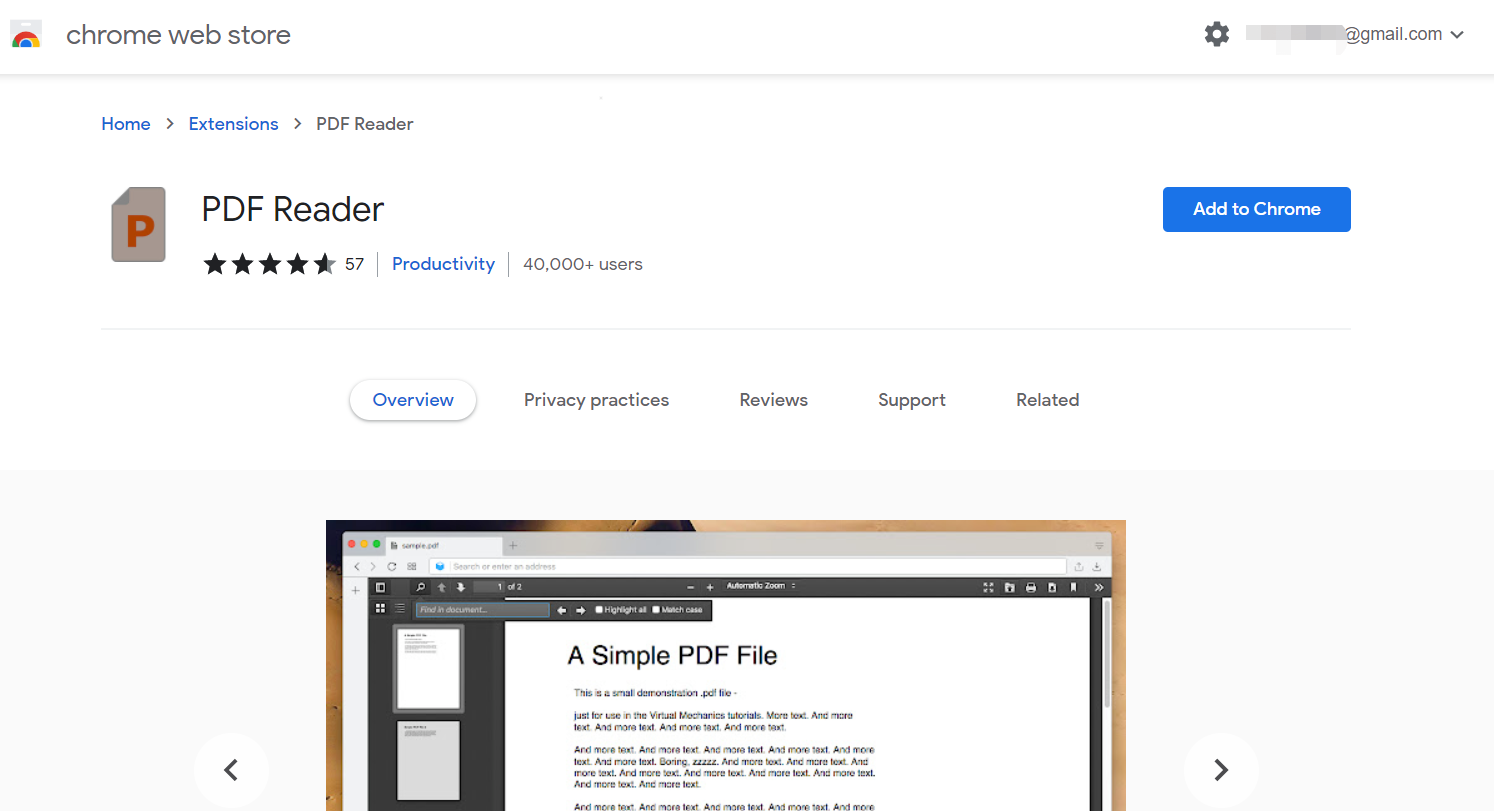 Best PDF Voice Readers
There are some PDF reader apps or extensions specially created for users who want to listen to content instead of reading with eyes, such as Read Aloud (Chrome extension), Voice Aloud Reader (Android app), and PDF Voice Reader Aloud (app for iPhone and iPad ). These PDF audio readers read digital text aloud or convert webpage text to audio using the assistive text-to-speech technology.
In Summary
Which one should we choose with these 13 PDF reading apps or software services out there? Whenever we make a decision, it's always imperative to focus on the actual needs and consider a PDF program's functionality, stability, and compatibility. If we need to alter a PDF document, it's better to have a multi-role PDF viewer that can serve as a PDF editor or something else.