Do you know how to create fillable PDF forms? Usually, PDFs are uneditable, and you cannot edit them without a dedicated PDF editor. Fillable PDFs, however, enable you to apply some editing operations directly. And fillable PDFs are of vital importance in all walks of life. At this moment, a PDF form creator will help you a lot!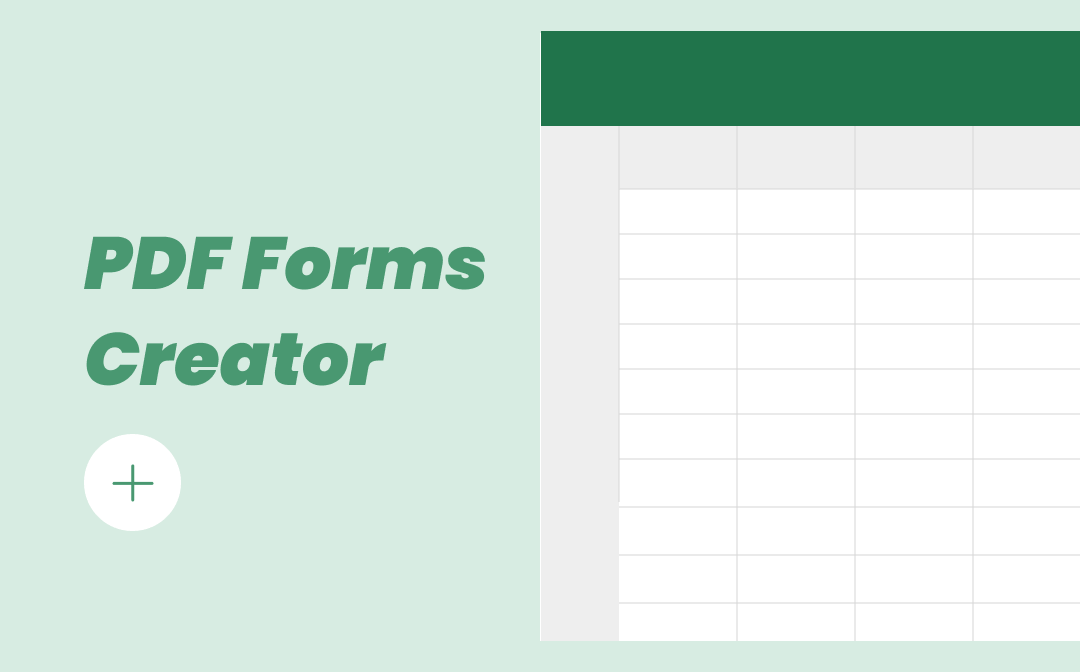 This blog has listed the top 8 best free fillable PDF forms creators, covering Windows, macOS, and online browsers. This post will assist you in locating an appropriate PDF forms creator and creating fillable PDFs without breaking a sweat.
What Are Fillable PDFs?
Fillable PDF, also known as editable PDF and writable PDF, is an interactive PDF file. It contains forms, and these tables have editable fields, so you can update them without using specialized PDF editor software.
Fillable PDFs are frequently used in government, banking, healthcare, and other industries. They are mostly employed to gather data from individuals. It is simple to gather files and ensure that the template won't be changed by using fillable PDFs. Additionally, adopting electronic files promotes productivity and helps eliminate paper use.
With a PDF form creator, creating and editing fillable PDFs is quite simple. PDF forms creator tools integrate almost all interactive elements that a fillable PDF will need. And many of them offer you fancy templates so that you can use them directly. Having a free PDF form creator prepared on hand can help work more smoothly on many occasions.
A fillable PDF looks like the following GIF image: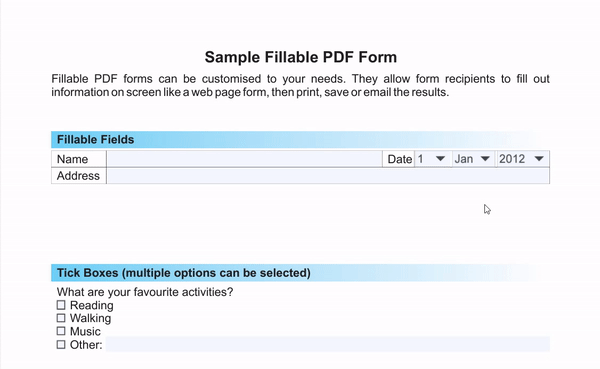 A Comparison of Top 8 PDF Forms Creators
We have chosen 8 PDF form creator tools that are warmly welcomed on this market. Check the following table to get a basic impression of these 8 PDF forms creators:
| | | | | | |
| --- | --- | --- | --- | --- | --- |
| | Supported OS | PDF forms creator type | Paid or free | Send to Email feature | Templates |
| Adobe Acrobat | Windows, macOS, Linux | Desktop download | Paid | √ | √ |
| Jotform | / | Online program | Free | √ | √ |
| Nitro PDF | Windows, macOS, Linux | Desktop download | Paid | × | √ |
| pdfFiller | Windows, macOS | Both | Paid | × | √ |
| DocFly | / | Online program | Paid | × | × |
| Sejda | Windows, macOS, Linux | Both | Free | × | × |
| PDFill | Windows | Desktop download | Free | × | × |
| PDFelement | Windows, macOS | Desktop download | Paid | √ | × |
This chart has listed all the important information about these 8 PDF forms creators, helping you locate the proper one in seconds. With different requirements, distinct PDF editors are required. A detailed graphic saves you a lot of time!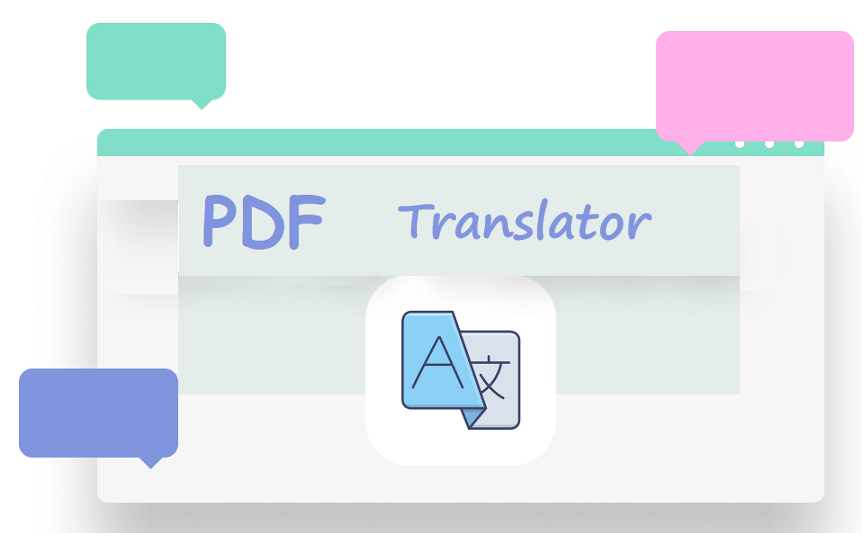 Top 11 Best PDF Translator That You Must Know in 2023
Check this post to find out the 11 best PDF translators in 2023. We've tested and selected them from different aspects to help you translate your PDF documents.
READ MORE >
#1. Jotform: The Best Online PDF Forms Creator
Without any bias, Jotform stands out among those 8 PDF form builders as the best. It offers you clear templates and enables you to create fillable forms in a straightforward manner. If you don't know how to create a fillable PDF, you can assemble forms using this web tool by dragging its pre-made templates. And you can manually alter all the fonts and texts. In addition, you can also create unique fillable PDFs on your own with its basic elements.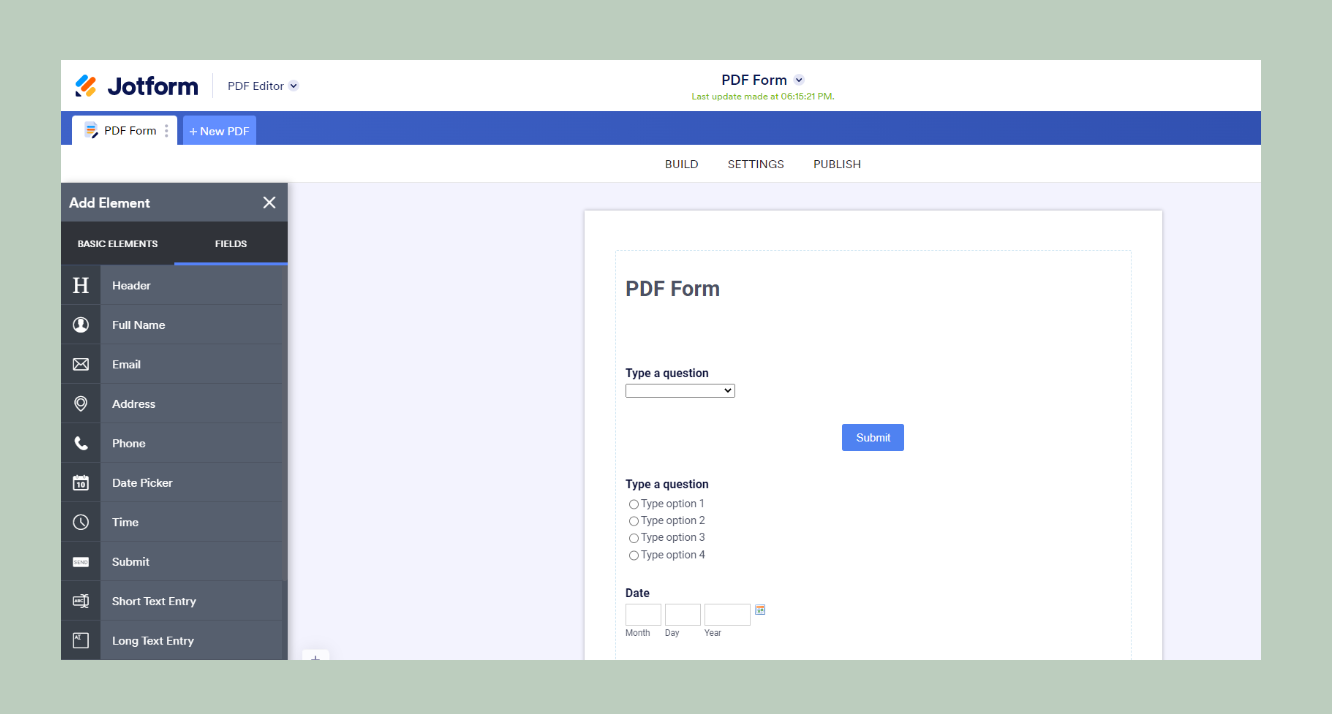 Jotform users have access to a drag-and-drop form builder where they may alter any aspect of the form. Check out the following steps for creating a fillable PDF form on Jotform:
Navigate to Jotform fillable PDF form creator website. Google this keyword, and you'll get an entrance.
On the homepage, click the Create a fillable PDF form. Then, in the window that appears, click CREATE NEW PDF FORM.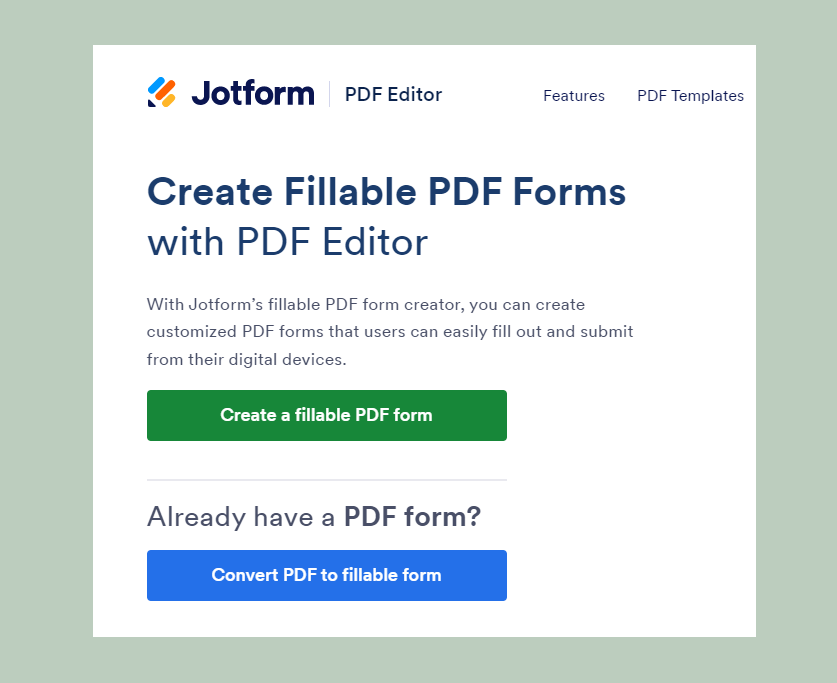 3. Select elements or fields provided in the left pane. Click a text or box to change them from the right operating navigation bar.
4. Press the green download icon in the top right corner to save this fillable PDF form to your computer.
You May Also Like: Free Methods for Adding Hyperlink to Your PDF >>
#2. Nitro PDF: Desktop PDF Forms Creator Choice
Nitro PDF is a desktop PDF forms creator with no online tool supported. Technically speaking, it assists you in making PDFs fillable rather than organically producing an editable PDF form. Nitro PDF also provides you with a variety of themes and components that let you personalize your PDF forms.
Follow the steps below to create fillable PDF forms with Nitro PDF:
Download and install Nitro PDF on your computer and open the PDF file you want to make editable.
Click Forms in the top navigation bar. Then you can use all the given elements to add fillable forms to your PDF file.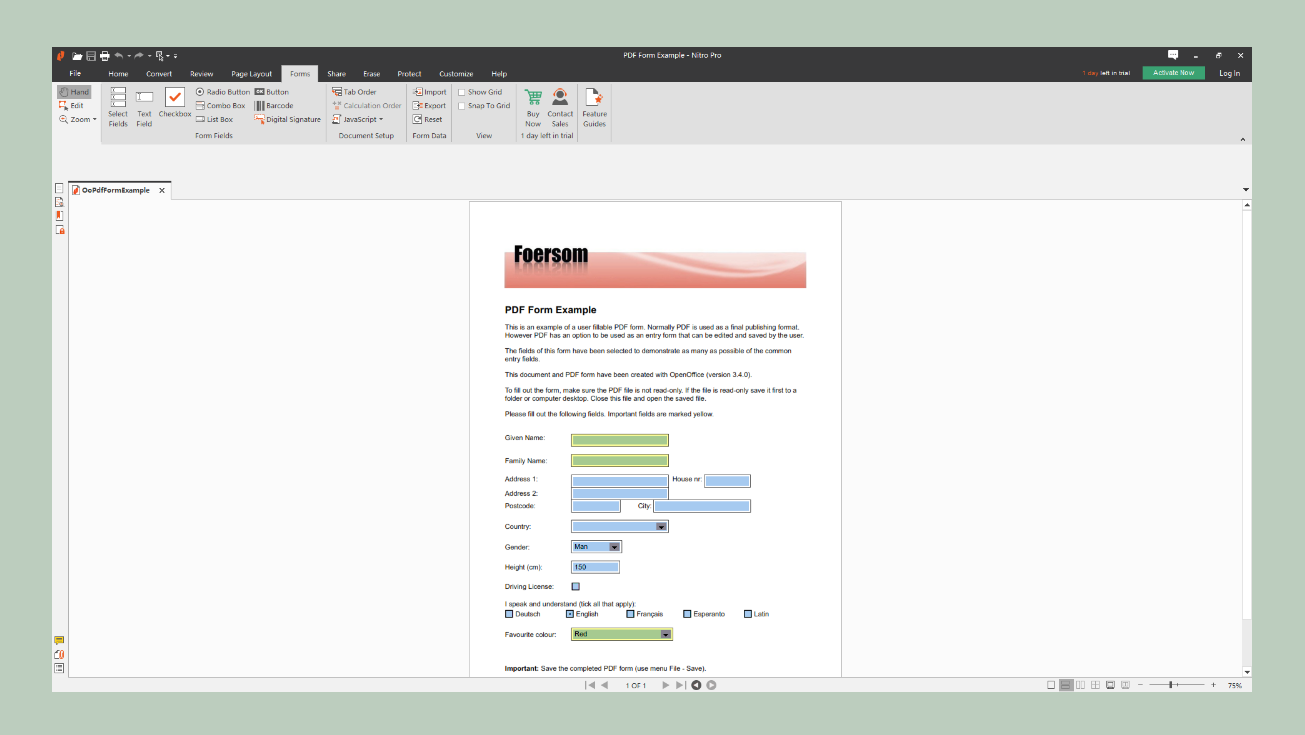 3. Once adjusted the PDF file as you like, click File > Save as.
Admittedly, Nitro PDF doesn't perform as well as Jotform. Compared to Jotform, this software offers fewer elements. However, for regular users with basic requirements, Nitro can be a good PDF forms creator.
Bonus Part: The Best PDF Editor on Windows
This part focuses more on introducing you to SwifDoo PDF, the top PDF editor for Windows operating systems. SwifDoo PDF works smoothly on all major Windows versions, covering Windows 7 through 11. It's a robust PDF tool with dozens of features. All your PDF-related issues can be solved easily.
With SwifDoo PDF installed on your PC, you can:
Edit or add new PDF texts, images, and links
Convert PDFs to/from other file formats and convert images
Annotate PDF files with different shapes, lines, and brushes
Add watermarks, stamps, and passwords to protect sensitive PDFs
Rearrange/insert/delete pages in PDFs
Merge multiple PDF files and split large documents
Despite having a wide range of capabilities, SwifDoo PDF won't be overly complicated to use. All of these features are presented in a user-friendly interface that is simple to understand and navigate. Here is a short tutorial on using SwifDoo PDF:
Step 1. To download SwifDoo PDF and install it on your computer, click the following download button.
Step 2. Open your PDF file in SwifDoo PDF. Go to the top navigation bar, and you'll find all the features listed in order.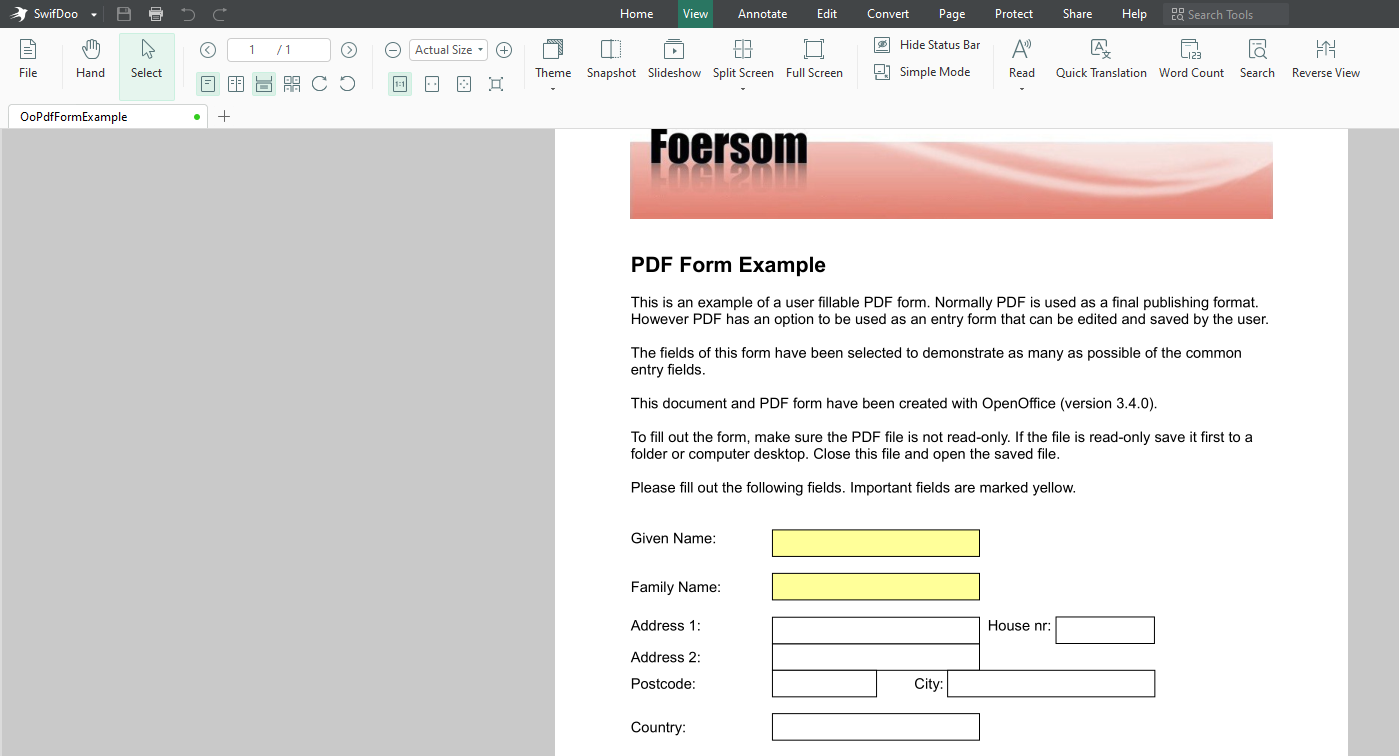 Note:
To find a special feature, you can use the
Search Tools
to locate it in seconds.
Though SwifDoo PDF doesn't serve as a PDF forms creator that this article mainly focuses on, it is admitted that this PDF editor is a powerful one that can help you work with PDFs more efficiently. And its team is working constantly to develop more features and help users solve more issues.
The End
This detailed article mentioned the top 8 best free PDF forms creator tools and showed you how to create fillable PDF forms both online and offline. All of these apps have been voted on by other PDF users and have advantages for increasing productivity. After identifying your requirements, you can find the most appropriate one from the chart we listed in this article. Download one and customize your PDF forms right now!