Introduction:
While we attach great importance to
PDF document security
, such as bank statements and medical records, we may be confronted by their password protection as well. We all know that PDF documents can be easily secured with a password. However, password protection can be a hindrance in PDF editing if you do not know the password. Therefore, how do we
remove passwords from PDFs
?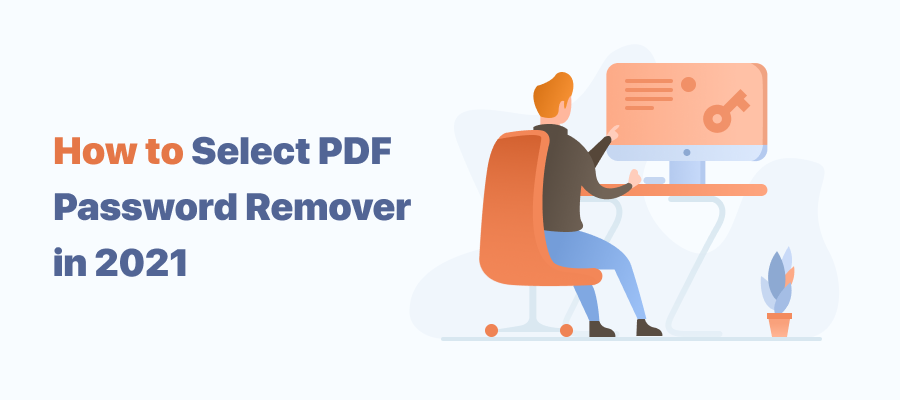 In this article, when we refer to password, it means permission password (used to limit certain actions such as printing) instead of open password (used to open the PDF). With an open password, no one can access the PDF document. We will introduce several PDF password removers to remove password protection from PDFs for easier editing and printing.
Remove Password from PDF on Windows
SwifDoo PDF
SwifDoo PDF is a lightweight and useful PDF program on Windows that has a file size of 10 MB but integrates 30 features. As to password protection, SwifDoo PDF can help bypass the permission password and unlock a PDF if you don't remember the password. Let's dive into how to open a password-protected PDF without a password:

Step 1: Download and install SwifDoo PDF on your computer;
Step 2: Launch the PDF program and drag your password-protected files to the workstation by clicking Open;
Step 3: When you open the locked PDF, click Password Removal to get rid of the permission password;
Step 4: Tick Overlay Original File if you want the unlocked PDF to replace the original document, and click Yes to remove a password from this PDF.
Now your encrypted PDF is not protected by a permission password and you can now edit, copy, and print the current PDF.
Tips:
This software cannot be applied to bypass and unlock a PDF protected by an open password. The only way to access an open password encrypted file is to enter the open password.
Sejda PDF
This next PDF password remover is Sejda PDF, an all-in-one desktop PDF program able to remove password protection from password-secured PDF documents. What is most important is that this software is a comprehensive PDF program. Apart from removing passwords from PDFs, it can help with multiple PDF-related tasks, such as editing, commenting, and filling in forms.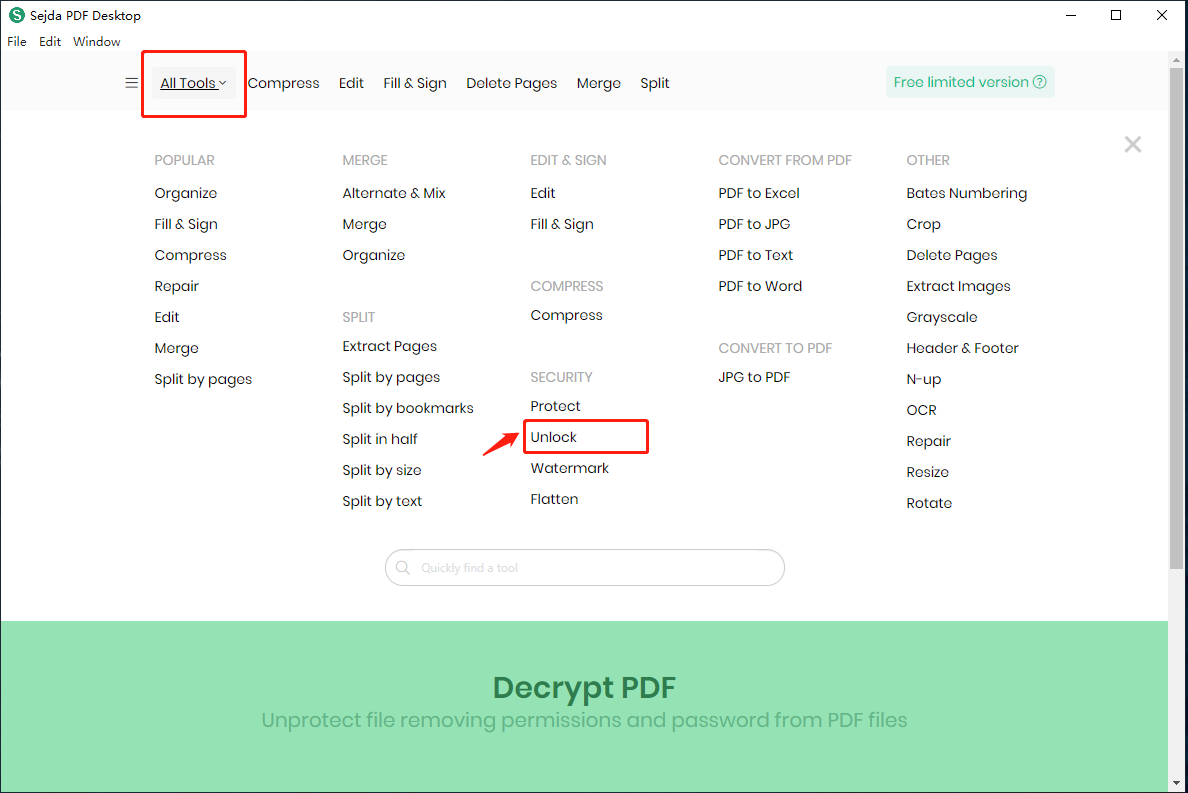 Step 1: Download and install Sejda PDF Desktop;
Step 2: Open the PDF password remover and upload the encrypted PDF;
Step 3: Click Decrypt PDF to remove the password protection from the PDF.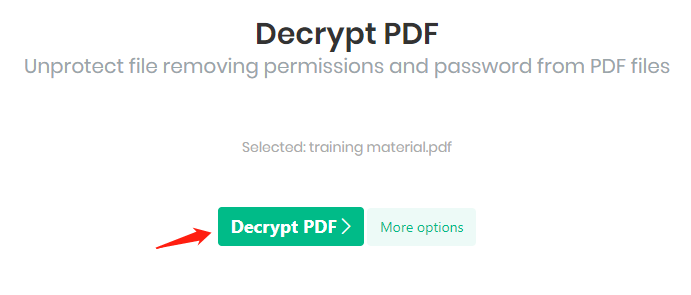 Sejda PDF is a powerful password remover on Windows, but for its free service, users can upload documents up to 200 pages or 50 MB and perform 3 tasks per day. What needs mentioning is that this password remover has an online version, so users can access the web-based service if needed. For the desktop version, files are processed locally therefore users won't need to worry about file security.
The above two methods mainly revolve around how to unlock a PDF on Windows. If you want to figure out how to remove password protection from PDFs on Mac, keep reading.
Remove Password from PDF on Mac
When it comes to removing passwords from PDF on Mac, users may think of Preview as it is a built-in PDF viewing app on macOS. It allows Mac users to view and print digital images and PDF files. However, Preview can only remove the password protection from a locked PDF when you know the password. Therefore, if you lose or forget the permission password, don't expect Preview to help.
Cisdem PDF Password Remover
However, there are other solutions available, and Cisdem PDF Password Remover is a good option. This password remover can maintain the original content and remove passwords from PDFs on Mac in batches.
Here are the steps to remove password protection from PDF on Mac:
Step 1: Download and install the software on your computer;
Step 2: Launch the program and upload the password-secured PDF to the specified area;
Step 3: Choose the encrypted PDF and click Remove to unlock the PDF
Apart from permission passwords, Cisdem can decrypt PDF documents protected by open passwords. For more information, users can go to the official website. Users need to be aware that this software is not free and a cost applies.
Remove Password from PDF Online
Online PDF password remover tools can be accessible irrespective of operating systems, with the only requirement of a smooth internet connection. The recommendations will take into account the reliability and popularity of online tools. Here's what we select for users:
iLovePDF
iLovePDF is an internet-based PDF application that enables users to edit, convert, annotate, password protect PDFs. When it comes to removing a password from a PDF, iLovePDF lets you get rid of password protection from a secured PDF within several clicks:
Step 1: Type the website on the search bar;
Step 2: Click on Unlock PDF in the All PDF Tools;
Step 3: Upload the password-protected PDF to the workstation;
Step 4: Select Unlock PDF to remove the password protection.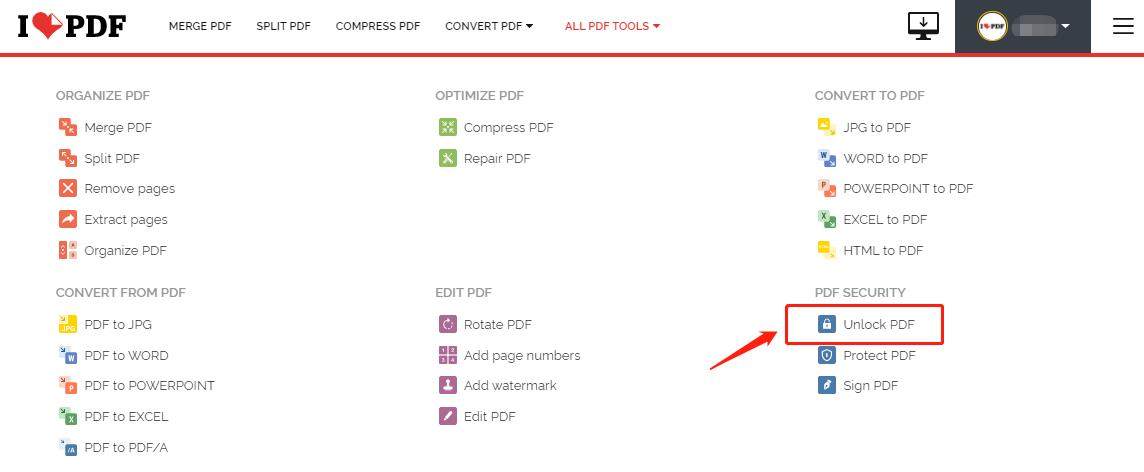 If you need to batch remove passwords from PDFs, just click the "Add" button to upload more PDF documents so that you can unlock passwords in bulk. Aside from removing password protection from PDFs online, iLovePDF can encrypt a PDF document by offering "Protect PDF".
However, as a non-paid user, you can only perform 2 free tasks per day. That means you can remove security from password-protected PDFs twice a day.
Google Drive
Google Drive is a file storage and collaboration platform. Even as a cloud service provider, Google Drive can also assist in cracking a password protected PDF documents with a few steps: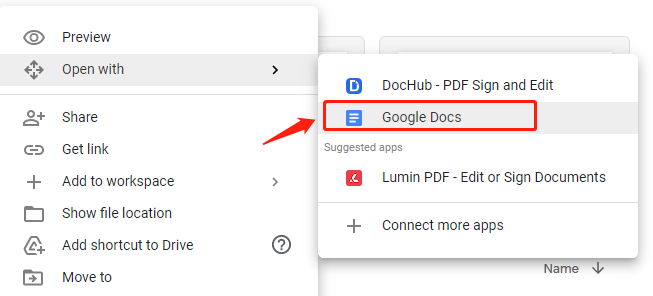 Step 1: Upload the password-secured PDF to Google Drive with your Google account;
Step 2: Select the Open with button by placing your cursor on the unlocked PDF and right-clicking it;
Step 3: Choose Google Docs to open the encrypted PDF document in Google Docs;
Step 4: Click the Files and then choose "PDF document" in the tab Download to create a new PDF with the password removed.

Original PDF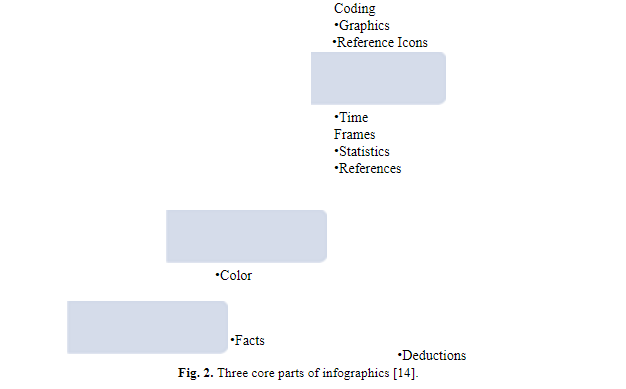 (Converted by Google Drive)
However, we need to be aware that Google Drive is only a cloud storage platform, instead of a professional PDF password remover, its document management capacity largely relies on Google Docs. The password-protected PDF document opened by Google Docs may have misformatted layout and misused fonts due to different encoded formats.
Note:
Though Drive can be a feasible method to remove password protection from PDF documents online, it is obviously not the best option and as seen, the aforementioned PDF password crackers outperform Drive.
Conclusion
What requires special attention is that all the previously mentioned PDF password removers can only handle PDFs protected by PERMISSION PASSWORD (owner password) rather than OPEN PASSWORD (user password). The former is to limit editing, copying, printing, and annotating while the latter password is to restrict the opening of a PDF file.
There is no related program that can bypass the OPEN PASSWORD restriction as removing an open password is illegal without authorization. All listed tools are able to remove the permission password to let users edit or make annotations on the file.