Introduction:
When sharing PDFs that contain sensitive and private information, it's necessary to add passwords to prevent them from being modified or changed intentionally. With a password added, your PDFs can be protected well as they were originally created. So, we're writing this post to show you how to password protect a PDF with different tools and multiple solutions. Let's read on.
To password protect a PDF file, you will need a dedicated PDF tool that supports an encryption feature. Adding passwords to PDFs is not as difficult as you may have thought. It only takes seconds and several steps. Here in this blog, we'll show you simple methods to password protect PDF free, workable for both Windows and macOS.
How to Protect PDF Free on Windows
Many PDF editors have a good performance on Windows systems. They help solve all common PDF issues without any limits. In this part, we will introduce you to two top-rated free PDF software warmly welcomed by Windows users. One is SwifDoo PDF, and the other is Adobe Reader.
How to Password Protect a PDF for Free with SwifDoo PDF
SwifDoo PDF is a robust PDF software solution that offers a wide range of capabilities, from editing and annotating to compressing, converting, and protecting PDFs. With its user-friendly interface and well-thought-out design, SwifDoo PDF is the ideal choice for Windows enthusiasts seeking a reliable PDF tool.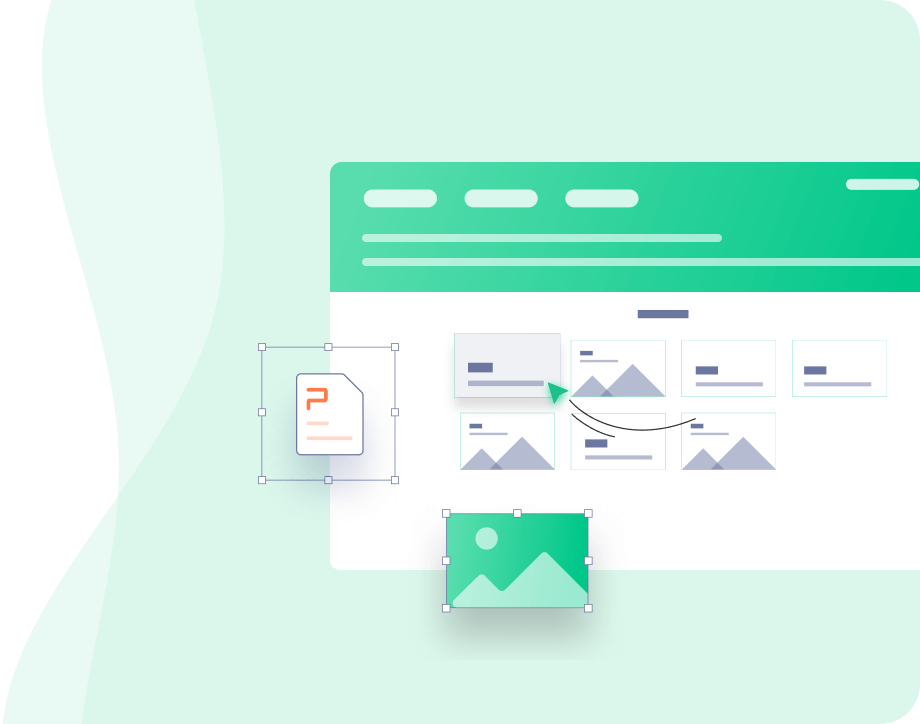 SwifDoo PDF: The Best Windows PDF Protector
Two types of passwords supported
100% safe & secure to prevent all edits
The easiest way to password protect a PDF free
Free Download
Windows 11/10/8.1/7/XP
SwifDoo PDF makes it very simple to password protect a PDF for free and reduces expenses to the minimum. That's why we put it in the first.
Within three steps, you can password protect PDF for free successfully. Here's how:
Step 1. Download SwifDoo PDF and run it on your computer, then open the PDF file that you need to add a password.
Step 2. Check the top navigation bar and click Protect > Encryption.
Step 3. Select the password type that you want to set, then enter a password. After setting down, click OK to confirm the change.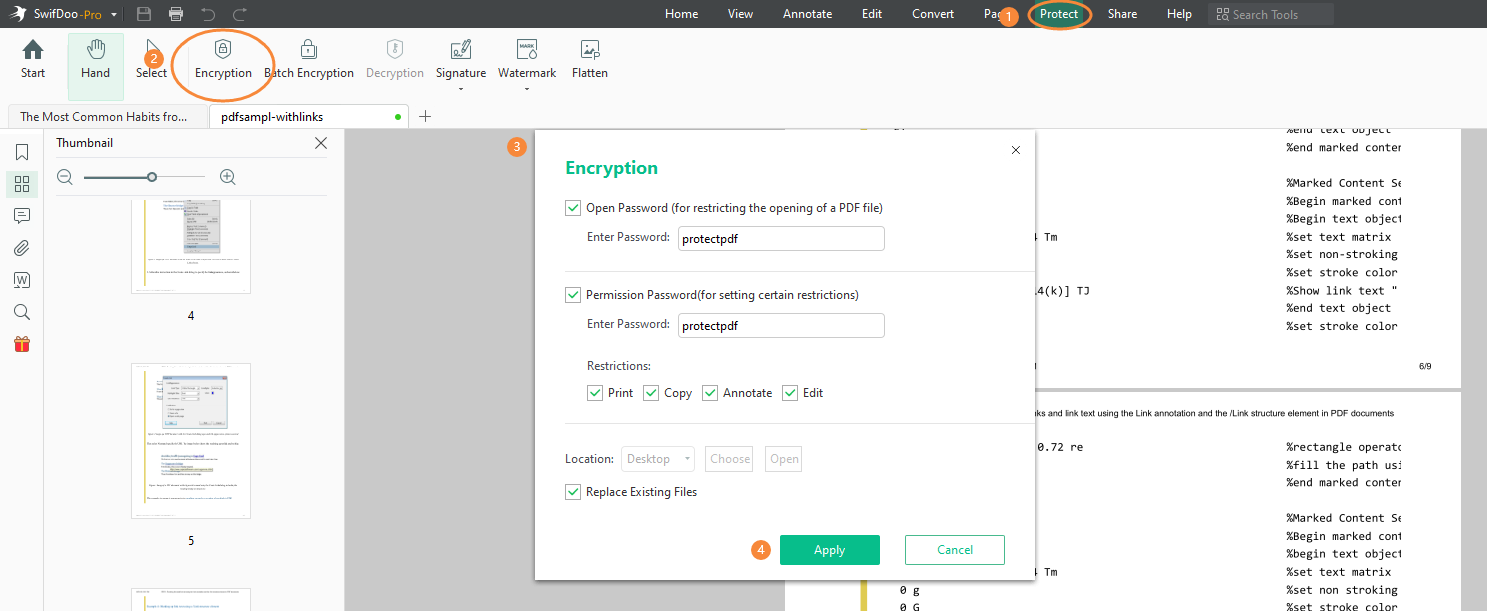 Note:
In the
Encryption
window, SwifDoo PDF leaves the
Replace Existing Files
box checked by default. Remember to uncheck it if you don't want to overwrite the original document.
As you can see from the image, SwifDoo PDF provides you with two types of passwords. One is Open Password to restrict the opening of a PDF file, and the other is Owner Password to set editing-related restrictions. Feel free to choose one according to your actual need, or simply set them both.
Password Protect PDF for Free Using Adobe Reader
Available for both Windows and macOS, Adobe Reader is a free version of Acrobat to view, print, fill, and create PDF files. In fact, it's not only available on Windows, but also on macOS. Admittedly, Adobe Reader is not as powerful as Acrobat Pro, but it can effectively password protect PDFs, limiting access to authorized users only.
Here are the specific steps:
Step 1. Install Adobe Reader on your computer, then open a PDF file.
Step 2. Click File in the top navigation bar, then select Password Protect.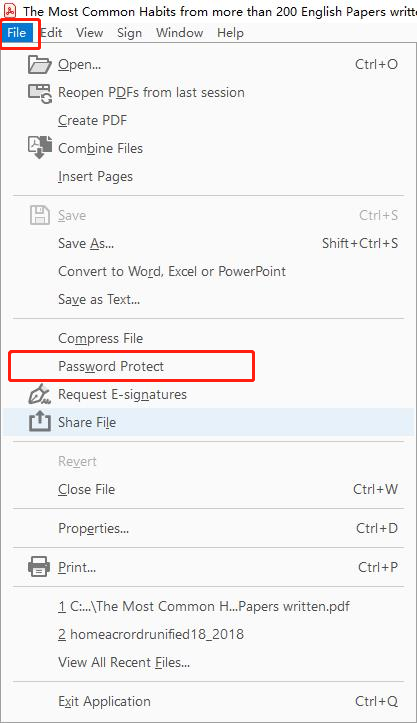 Step 3. There are two options: Editing and Viewing. The former is used for limiting editing actions and people can open and view the file. While the latter only limits viewing, so anyone who doesn't have the password cannot even open it.
Step 4. Enter a password, then click Apply.
Note:
Your password should contain at least six characters. There's also a notice which indicates the security level of your password, including best, strong, medium, and weak.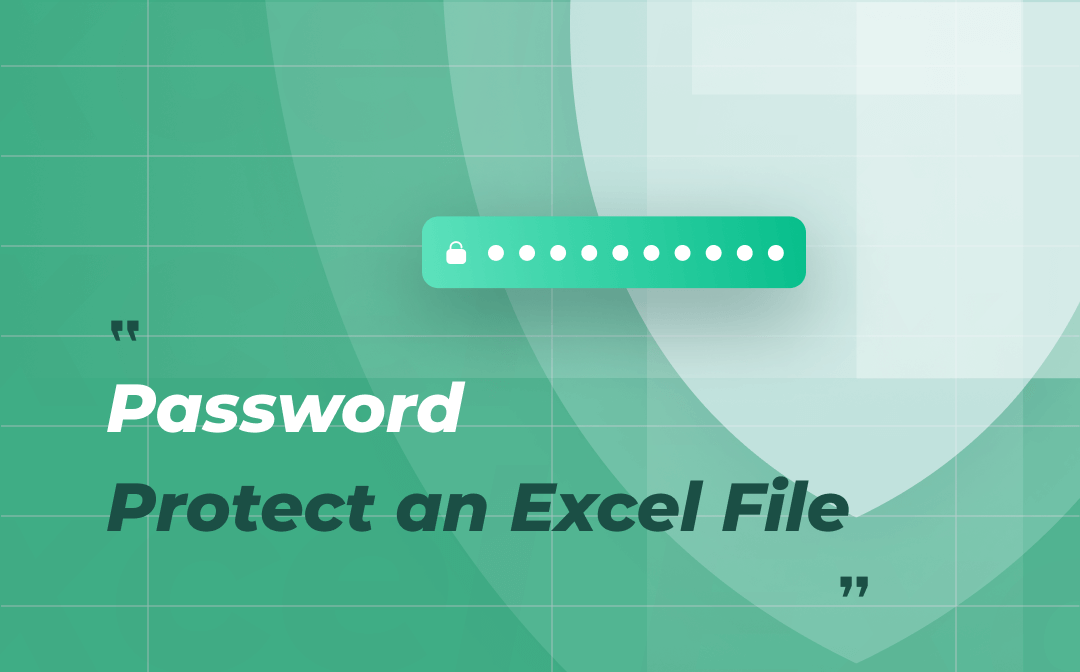 How to Password Protect an Excel File on Windows & Mac in Several Steps
Learn to password protect Excel files by reading this post and keep your information from being stolen or changed by others.
READ MORE >
How to Password Protect a PDF Free on Mac
Mac users are in luck with Preview, their default PDF reader. This free software provides essential PDF editing capabilities and, importantly, the ability to add password protection to PDF files with ease. You don't have to spend a penny to add a password to a PDF file. Only a few steps are needed to make PDF files protected using Preview.
Here's how to password protect PDF on Mac:
Step 1. Launch Preview and open a PDF file.
Step 2. Click File > Export, then choose a password type.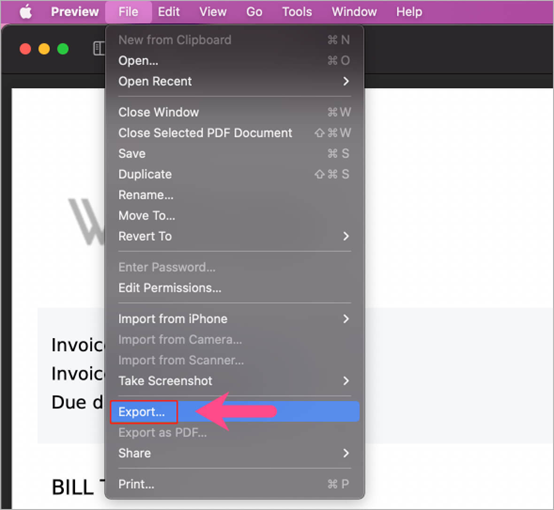 Step 3. Check the encrypt box, then enter a password and type again to verify.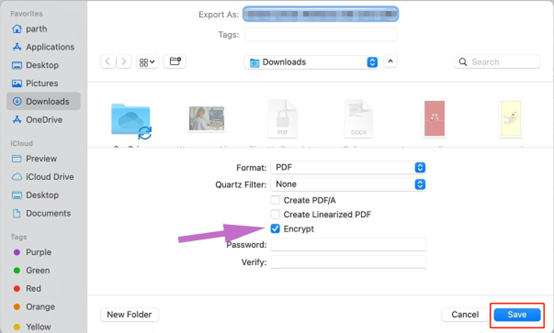 Step 4. Click Save to confirm your change.
It's much more convenient for Mac users to use Preview because they don't need to download other tools or pay for them, thus saving a lot of time and reducing unnecessary expenses.
You May Also Like: Top 11 Best PDF Translator That You Must Know in 2023 >>
How to Password Protect PDF Online
The three methods we've mentioned above are all offline solutions, so how about using online tools? By using an online PDF editor, you don't need to waste time finding or downloading a proper desktop application. Consequently, there's also no need to worry about any computer viruses.
Online utilities become more and more popular for their high convenience. No downloading or installation actions are needed, but a PDF file can also be edited as per your requirements.
PDF2GO offers a convenient online solution for adding password protection to PDF files. It doesn't require downloads or installations, making it a hassle-free option for those concerned about security and convenience.
Here, we're going to take PDF2GO as an example to teach you how to password protect PDF online:
Step 1. Open PDF2GO's protect PDF page.
Step 2. Click Choose File to upload the PDF file that you want to protect.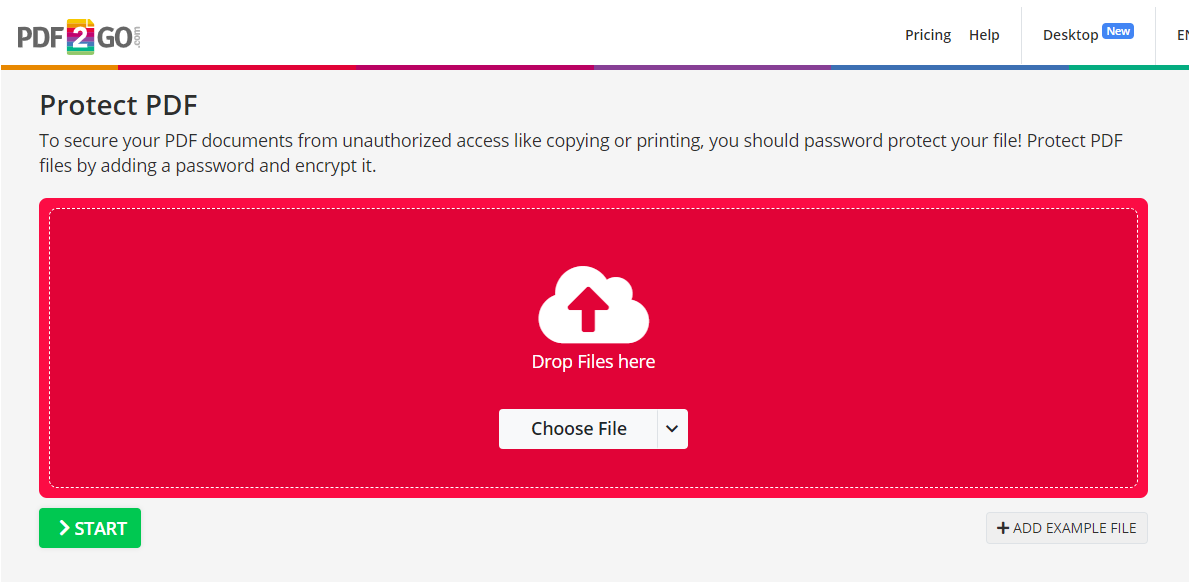 Step 3. Choose to set an open password or permission password. Enter a password and repeat it.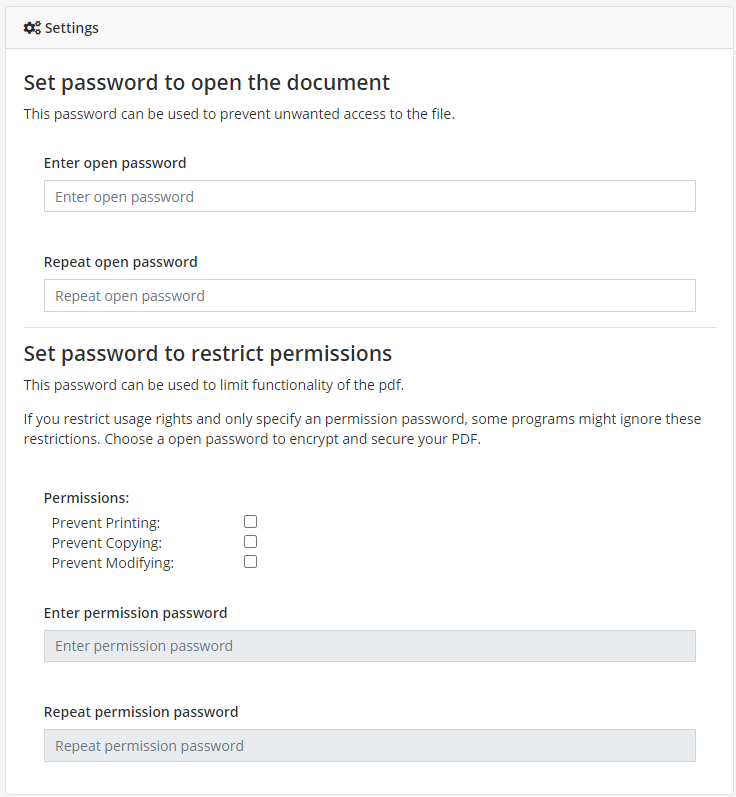 Step 4. Click on the "Start" button to apply your settings.
Note:
The open password and permission password cannot be the same.
Except for password-protecting PDF files, PDF2GO also offers a more reliable way to ensure PDF files' security. It enables you to rasterize PDFs to merge all contents into a non-searchable layer. Thus, you can efficiently prevent others from editing PDFs.
Let's Wrap It Up
In this post, we offered you a step-by-step guide on how to password protect a PDF, catering to users of various operating systems and preferences. With both offline and online solutions, you have the flexibility to choose the method that suits your needs best. Also, download SwifDoo PDF now and give it a shot. With its aid, you'll find how easy it is to edit PDFs.