Introduction:
Developed by the Microsoft Word team,
Rich Text Format
(short for RTF), is a cross-platform file format designed for document interchange between Word and other word processing programs. For publication or archiving reasons, we may need to save RTF documents as PDF files, the Portable Document Format. It is often regarded as the optimum format for that purpose. So how do you convert a file from
RTF to PDF
?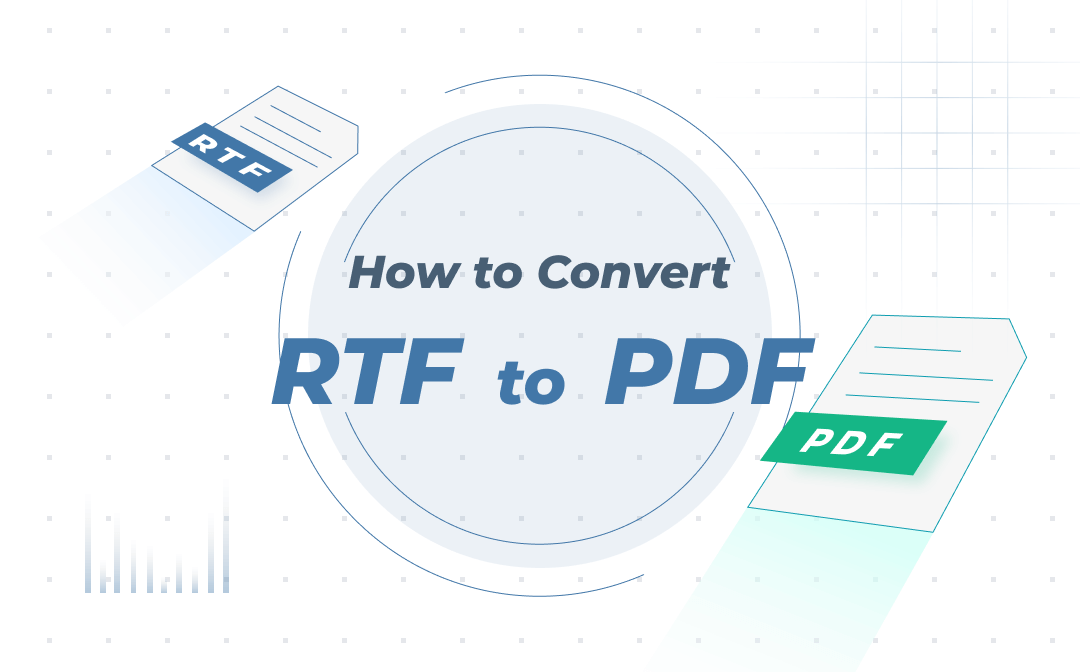 An RTF file, denoted by the .rtf filename extension, is similar to a DOC file, which is editable. As you may already know that the Word program can export a Word DOC document as a PDF. Likewise, a heap of word processors will be helpful for changing RTF to PDF format for free. Apart from that, there are still some other free options available, such as online converters.
Read this post to learn how to convert RTF to PDF.
Convert RTF to PDF on Windows 10
If you just need to convert a couple of files, there is no need to ask for any extra app. The recent versions of Windows, Windows 10 and 11 come with a free RTF to PDF converter, the built-in virtual printer, called Microsoft Print to PDF. This additional feature of Windows enables you to convert images and other types of files to PDFs without spending a dime. Here is the step-by-step guide to convert a file from RTF to PDF on Windows 10 and 11.
Step 1: Open your RTF file with WordPad;
Step 2: Go to File, and click Print to open the Print dialog box. Alternatively, press Ctrl+P;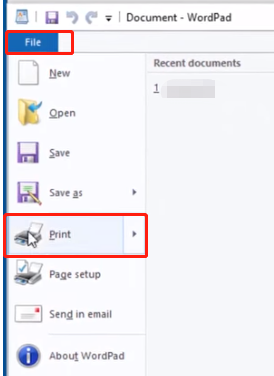 Step 3: Select the printer as Microsoft Print to PDF, then hit Print.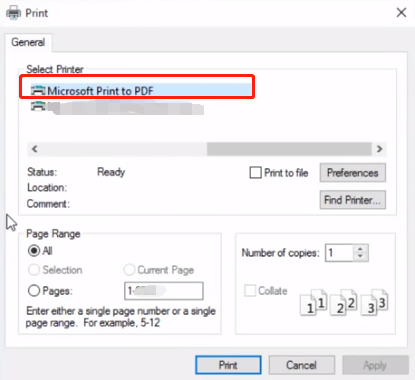 WordPad is a pre-installed word processor on almost all versions of Windows and the default program to open RTF files. if you don't install or select any other software. It is completely free to convert RTF to PDF format with WordPad and the Microsoft Print feature.
Convert RTF to PDF on Mac
Normally, if a program allows you to open and print a document, it generally can convert the document to a PDF. The text editor, TextEdit is one of the default programs on macOS to make your daily job easier. It lets you edit rich text documents created from Word, LibreOffice, or other word processing software and can act as an RTF to PDF converter. Find out how to convert your RTF file to a PDF on Mac.
Step 1: Right-click on an RTF file in a folder, and choose Open with > TextEdit;
Step 2: In the text editor, tap File and select Export as PDF from the drop-down list;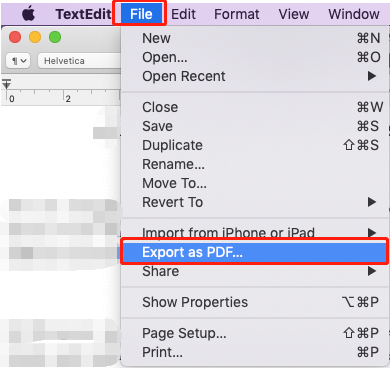 Step 3: In the pop-up dialog box, select where to save the exported file, and click Save.
To trigger the printing feature, you can press the Command+P hotkey on your Mac device after opening a document. When the printing window appears, you can click "Show Details" to set the page size, orientation as well as some other options as per your need. The method to convert a rich text document to a PDF is also free of charge with the handy text editor.
How to Change RTF to PDF on iPhone
The tech giant, Apple Inc. provides its iOS users with many powerful inbuilt apps such as Pages. Pages is the free word processor available on iPhone, Mac, and iPad devices, which can help convert an RTF (.rtf) file to a PDF. The app can be downloaded from the App Store if you uninstalled it before. Follow the 3 steps to convert RTF to PDF on iPhone.
Step 1: Open the rich text file you need to convert in the word processing app;
Step 2: Click on the three dots icon in the top right corner of your screen;
Step 3: Choose Export, and select the file type as PDF.
As Pages is developed to run on most Apple devices, this conversion trick also works with macOS and iPadOS operating systems.
How to Convert an RTF File to a PDF on Android
If you have installed a word processing program on your Android phone, converting an RTF file to a PDF is not a big issue. Otherwise, you need to download a file conversion app on Google Play. One of the few tools supporting rich text documents is the All File Converter. Let's see how it makes an RTF file into a PDF document.
Step 1: Search and install the RTF to PDF freeware on your Android, then launch it;
Step 2: Click Document on the home screen, select convert-to-pdf, and hit NEXT;
Step 3: Import an RTF file and tap the START button.
Once the converter finishes converting the rich text file, download and save it in your desired location. The good part of the tool is you can upload and convert multiple documents at the same time.
Online RTF to PDF Converter
PDF24 Tools is one of the free online converters that let you change RTF files to PDF documents in batch. Web-based apps have gained widespread support among several people because of their ability to conveniently handle your files for free, despite the operating system you use. Perhaps best of all, they don't ask you to download or register their software in most cases.
Take a look at how the RTF to PDF converter creates PDF files from rich text documents.
Step 1: Go to the web application site, and navigate to PDF Converter;
Step 2: Choose Convert to PDF, then upload your rich text documents;

Step 3: Press the Convert to PDF button and download the converted PDFs.
This is a completely free conversion tool that allows you to convert documents without limits. Aside from RTF and PDF, it supports a wide range of other formats such as Word, Excel, PowerPoint, and image. When needed, you can make use of the tool to convert PDF documents to RTF files. In terms of file security, the online RTF to PDF converter claims that all the files will be automatically removed from their server in 1 hour.
Change RTF to PDF with Google Drive
Not everyone has Microsoft Word or would like to pay for it, and we may tend to store and manage our documents using the free service of Google Drive and Google Docs. As an online word processor, Google Docs can open rich text documents and export them as PDF files. Check how it gets your RTF to PDF conversion done.
Step 1: Upload and open your rich text file in Google Docs;
Step 2: Click File on the top left corner and choose Download;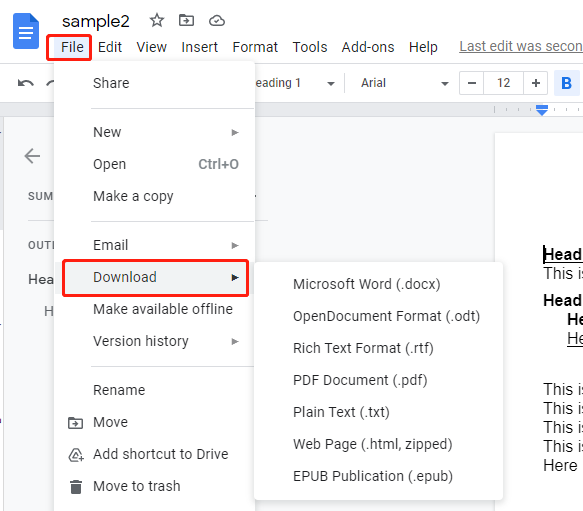 Step 3: Select PDF Document (.pdf), then the RTF file will be automatically converted to a PDF.
Conclusion
PDF documents are almost everywhere in business life, and the market for PDF tools is booming today. All the methods introduced relieve you from the hassle of converting a rich text document to a PDF.
However, you may have more needs for PDF format conversion to another format. As for changing PDF to Word DOC/DOCX, Excel XLSX/XLS, PowerPoint, CAD, TXT, and vice versa, SwifDoo PDF is at your service. SwifDoo PDF also enables you to convert files online for free.