While you dream of reaching the top level of your company and leaving behind your competitors, you need a concrete strategic plan. Your success ratio will depend based on planning and execution. Planning your move and following the same is a passion that drives you to success. We will brief you on creating a strategic plan template to secure your growth.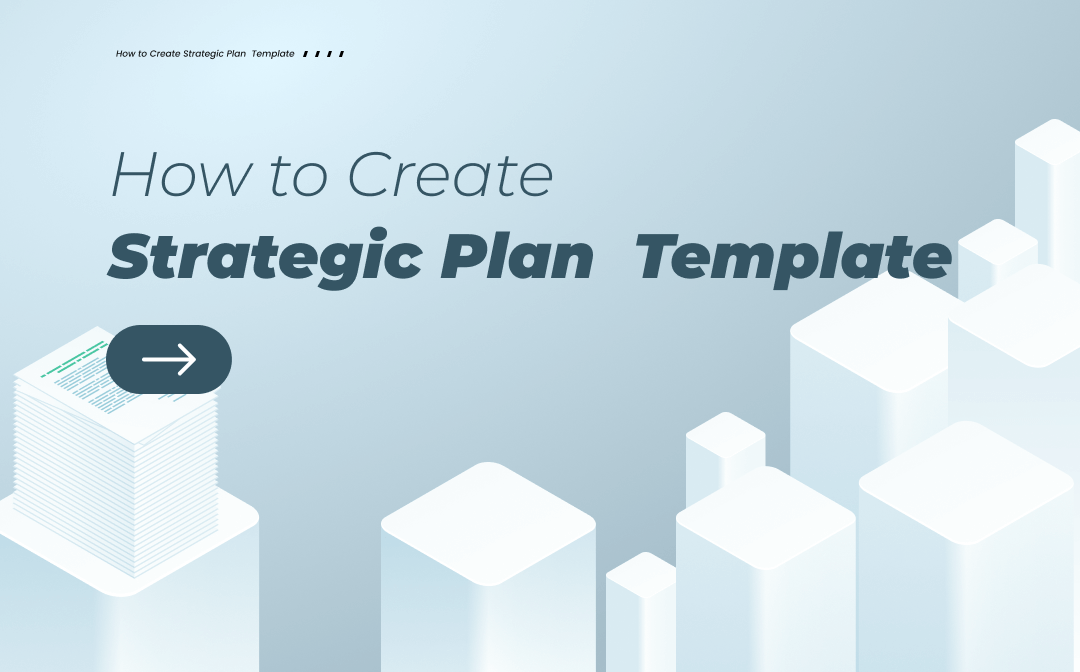 Different organizations make their plans based on the services or products they offer to their customers. Needless to say, business plans are also variants of each other. But it's a necessary step that all organizations take to run internal functions smoothly.
Why Is a Strategic Plan Essential?
Planning is important. Planning will decide your next move, how you can handle different situations, prepare to manage any upcoming challenges, cope with the competition, manage resources, and deal with the competitors. Additionally, you need to decide on the marketing strategy and other administrative planning and execution. Without a plan, you cannot run your organization smoothly. And planning influences the design and strategic implementation to decide your success and future growth.
Therefore, one is well connected with the other, and one without the other one is blind and cannot go further. Large companies change their strategic plans with the market. A strategic plan cannot be static. Instead, a strategic plan must understand your customer's pain points and provide them with a solution. You need a concrete plan and a team to execute it to chalk out the answer.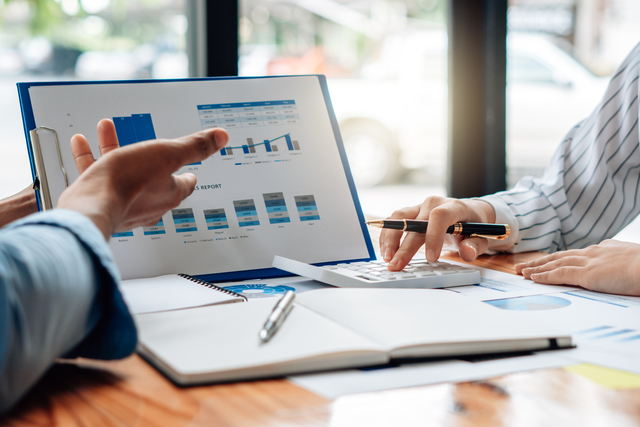 What Can Be Include in Your Strategic Plan?
Every organization will have one planning section working to decide further moves. On the other hand, the head of the company takes the last decision, and the coordinates follow the execution plan. This is the map every organization follows to sustain itself in the market.
Those involved in the planning section are crucial resources and believe they have the apt knowledge and analytical skills to sense the situation and take prompt action to deal with it. The task is not easy; therefore, experienced professionals take charge.
While dealing with the strategy, you must include the following key points:
Executive Summary
In the Executive Summary, you must enter the company's planning blueprint so that, at a glance, the investors can understand what your company is about.
Elevator Pitch
Count on your strengths and positive attributes to demonstrate your ability to deal with any challenge that has the potential to blow the market and have a significant impact on the business.
Show your SWOT
SWOT stands for Strength, Weakness, Opportunity, and Threats. Situational assessment or analysis is crucial to sustaining a hard-core competition.
Goals
Your business goals, both long-term and short-term, influence your growth. Short-term success goals will affect the long-term process regarding sustainability in the competitive business world.
KPIs (Key Performance Indicators)
KPIs depict vital performance indicators, a quality measure of performance over time on a specific objective. Moreover, it decides the team target, engages in progress, and helps the organization make better decisions. The four KPIs are a thriving organization's pillars: customer satisfaction, internal process quality, employee satisfaction, and financial performance index.
Industry Analysis
The industry you belong to and the competitors are the roots, and a theoretical analysis can bring you a fortune with a hard and smart work culture and constant growth.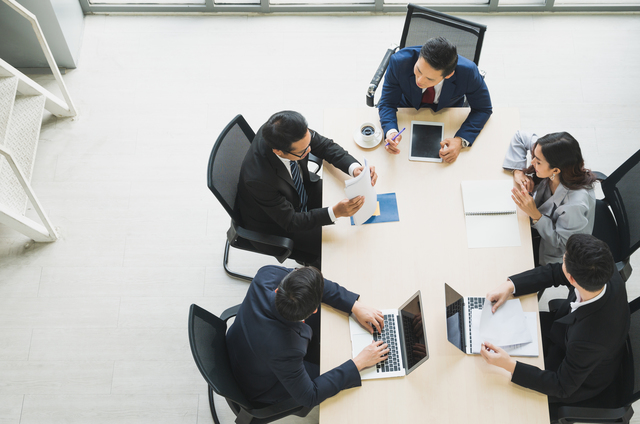 Customers
In any business, the customer is the prime element you must satisfy. Therefore, reaching your target customers will ensure your company's healthy development and progress.
Competitive Analysis and its Advantage
Regardless of how thorough your competitive analysis is, the chances are that you will be able to manage any unexpected challenges and quickly recover without incurring financial losses. It's an organizational skill that can significantly affect the company's long run.
Apart from the above-noted keynotes, you can add the mission and vision of your company and ensure that it can bear the sudden volatility in the market and sustain minor financial damage.
What Is a Strategic Plan Template?
The plan template is readily available online and easy to access through random downloads. But we would suggest you prepare your strategic plan template and save the company secrets from your competitors.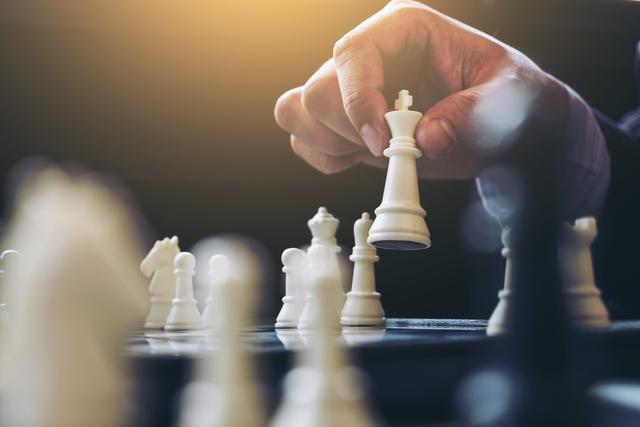 The best thing you can do is to create the plan template in Word and convert the template file into PDF for better access. Additionally, a PDF plan template is much more helpful in all the terms.
How does the strategic plan template PDF help to coordinate with your team?
It's necessary to coordinate with your team for better growth. In this light, a pdf can help you keep the documentation ready for every meeting. How? Let's check!
Password-protected plan template.
If you use password protection to keep your PDFs safe, it would be suitable for your company. Competitors always try to break the rules and spy to steal your ideas. But without the access code, none of us can open or read it.
Generate e-sign
For every new plan or idea, you can E-sign underneath to make sure you take the decision and ask your coordinates to implement it.
Annotate your plan PDF
If anything needs to be added or changed during any ongoing project, you can annotate it by highlighting the key text and asking your team to follow them.
Access from any device
If you're outside, far away from your laptop, don't worry about reading the plan template pdf. Now you can access the PDF file from any device, including a smartphone, tablet, etc.
Merge the whole year's plan
In the changing market scenario, the plan can never be static. For example, if your organization changes its agenda for every quarterly meeting, you can merge all the plan pdf files and make it a separate folder for quick access.
Convert the plan template into PPT
With the PDF tool, you can convert the PDF plan template into PPT for your upcoming meeting. In addition, you can add background color, change font size, and add text or images to deliver your best presentation.
In every way, your plan template would be secure and adaptable. If you don't know much about PDF tools and are in a dilemma about which software you should pick, keep reading to understand the SwifDoo PDF.
SwifDoo PDF: Keep Your PDF Plan Templates Organized
While you're distributing the strategic plan among the vital departments, convert the template into PDF with the help of the SwifDoo PDF tool. SwifDoo can convert any file to PDF and PDF to any format with high speed. A PDF file is considered the most secure one you can exchange with whomever you want. The receiver cannot edit anything in the file until you permit him/her to. In this context, SwifDoo PDF will provide password protection before sharing the template with your coordinates.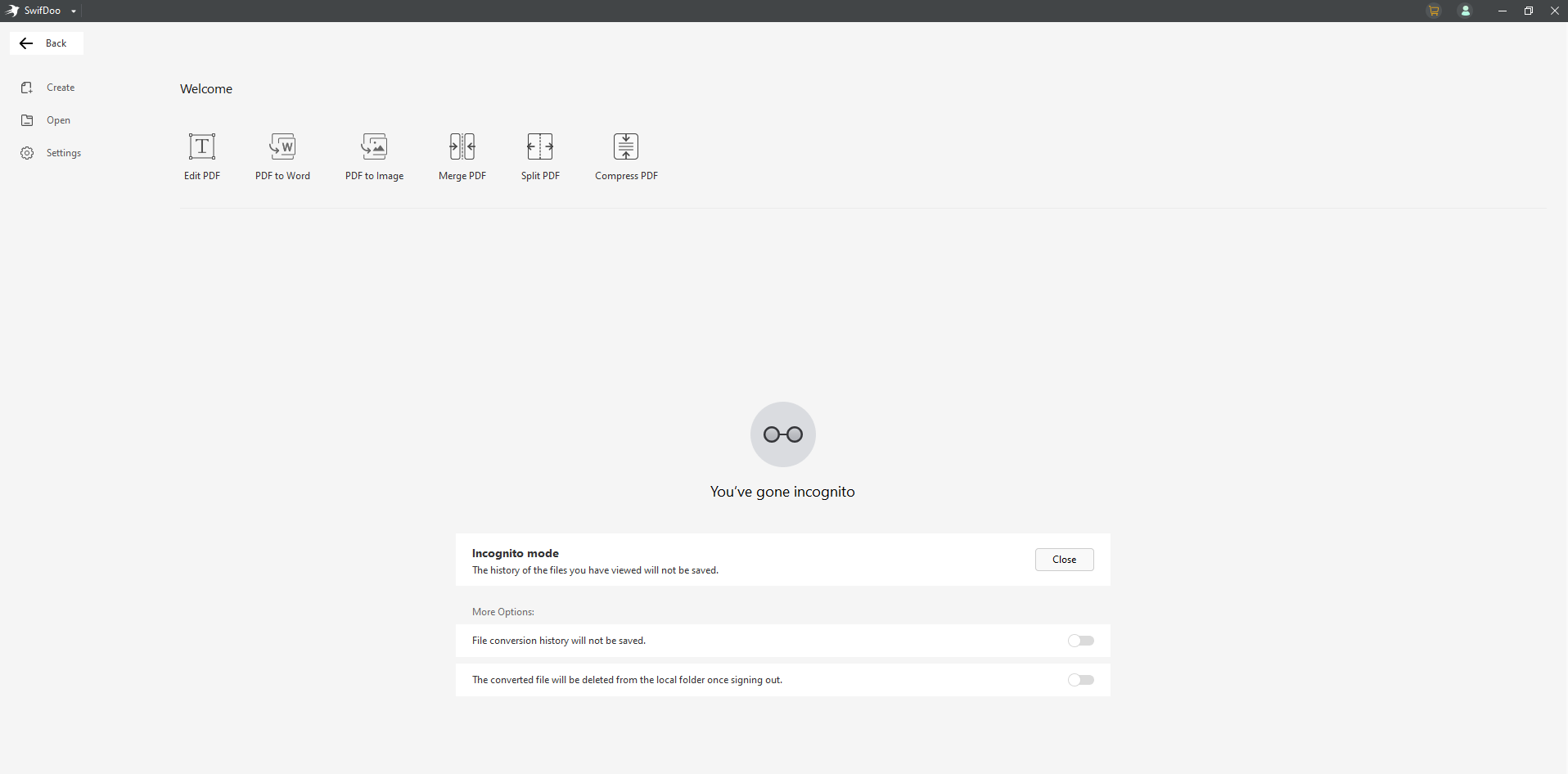 To ensure that the PDF is yours, SwifDoo allows you to electronically sign a PDF before mailing it to your coordinates. Such an advanced tool offers many other options for its users.
Why do you choose SwifDoo PDF?
It can provide password protection to your PDF plan template;
You can e-sign the file before hitting the send button on the mailbox;
You can add your own opinion once the template file convert into a PDF;
You can change the font size and background color of the template as per your choice;
You can compress the template size and save the system storage;
You can annotate the pdf file if anything needs highlighting;
You can convert the plan template into PPT before the presentation meeting;
There are many ways you can create a better plan template. Here, we will show you how you can convert a template file into a PDF so you can manage it better.
How to convert your template into a PDF?
To finish the task, check out the steps:
Step 1: Install the software on your PC
Step 2: Open the interface, and click on Create.
Step 3: If your template is in a Word file, click on the "Office to PDF section.

Step 4: Select Add file and press the Start button.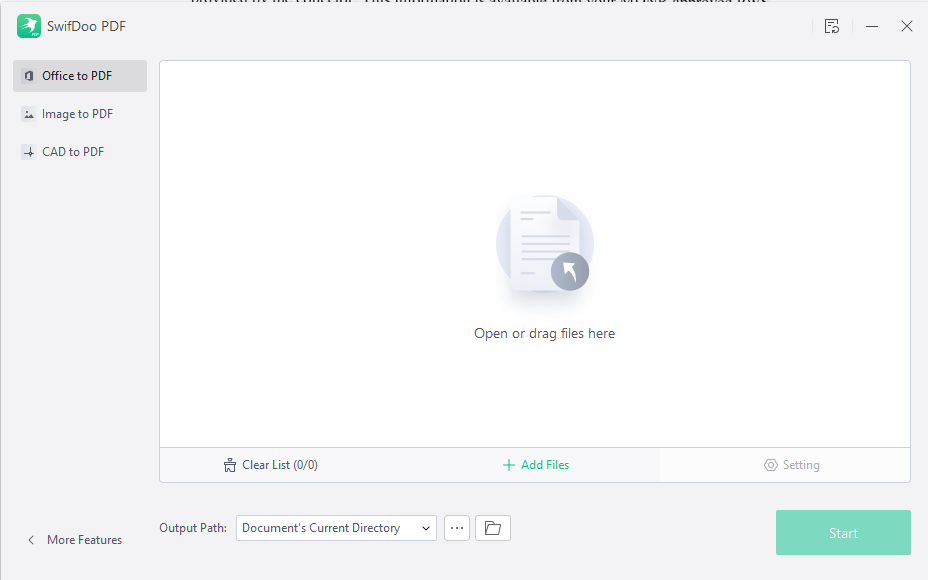 Step 5: Within a second, your template will be converted into a PDF.
Now you can access the PDF format from your storage.
Concluded Part
Unlike running an organization, strategic planning is equally crucial. If you want to climb the success ladder, create your strategic plan and execute it efficiently. Save the strategic plan template in PDF format and share it with your coordinates so they can focus on the execution and successfully run the show. When the market is challenging, your strategic plan must focus on the real problem that comes with the solutions.