Introduction:
Traditional singing process is time-wasting and inefficient, and sometimes a simple mistake will result in re-signing the document. As a consequence, electronic signature gradually takes the place of wet signature to simplify and streamline the suffering signing process. What is an e-signature and how do I create my own signature? This post will talk about how to electronically sign a PDF easily.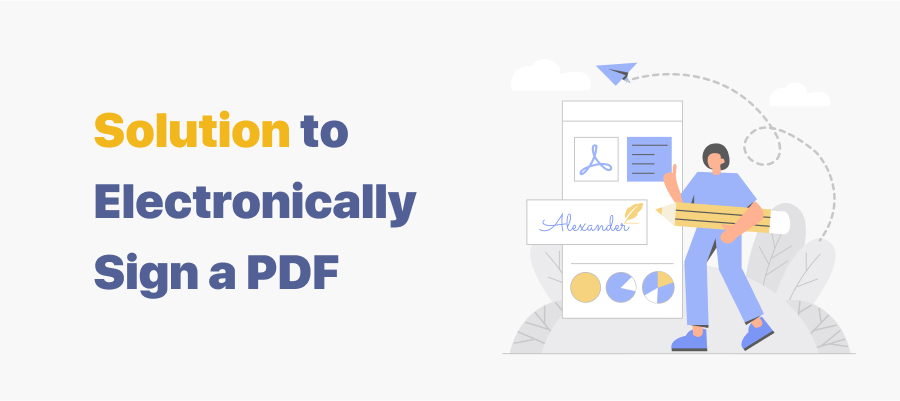 What Is an Electronic Signature?
It refers to a signature in electronic form, which is originally created to provide a secure authentication of a digital file with a recognizable mark. With e-signatures, we can save a lot of time and substantially enhance working efficiency. Electronic signature is distinguished from digital signature. The main differences are mentioned in this post: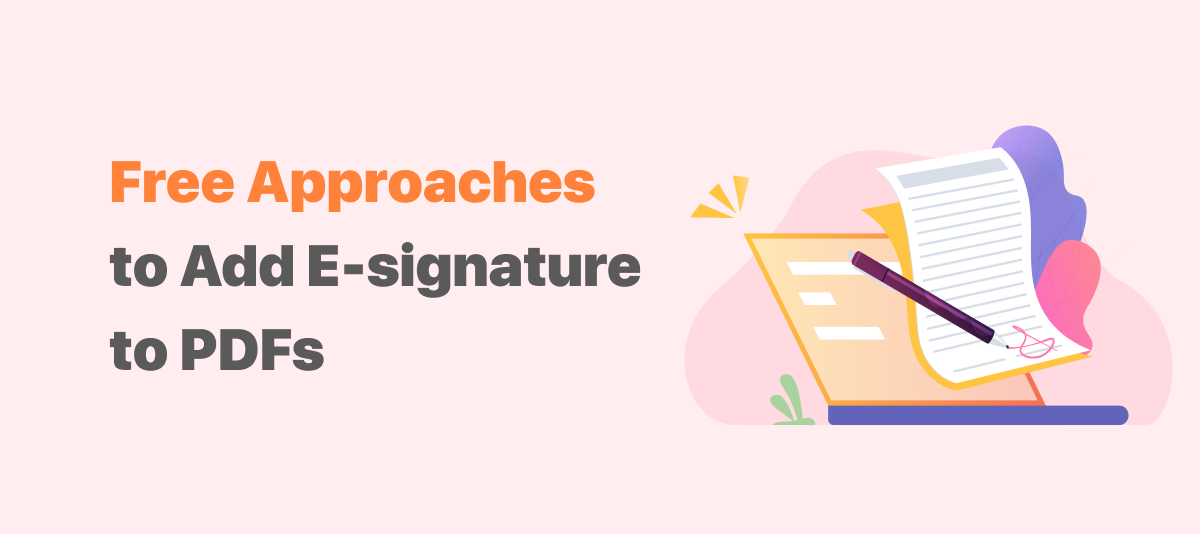 4 Best Free PDF Signature Creators and Signers in 2022
We prefer a simplified signing process to enhance productivity. Here in this post, you will learn how to add signature to PDF for free.
READ MORE >
Now, let's take a close look at how to electronically sign a PDF.
How Do I Create an E-signature?
First things first, the premise of this article is to have your own signature. So, how do we make a universal e-signature?
There are generally four methods:
Typing a signature with the keyboard (not recommended);
Using your cursor to draw your e-signature (not recommended);
Uploading an image of your signature from local computer (recommended);
Drawing a signature with a touchscreen.
Note:
Typing and drawing are not suggested simply because they cannot help create an ideal signature.
If you decide to upload a signature from a local folder, you may need a scanner beforehand. Otherwise, you will need to ask for a designer's help. Fortunately, the prevalence of the Internet enables us to approach free online signature makers, such as Signaturely.com and Docsketch.com.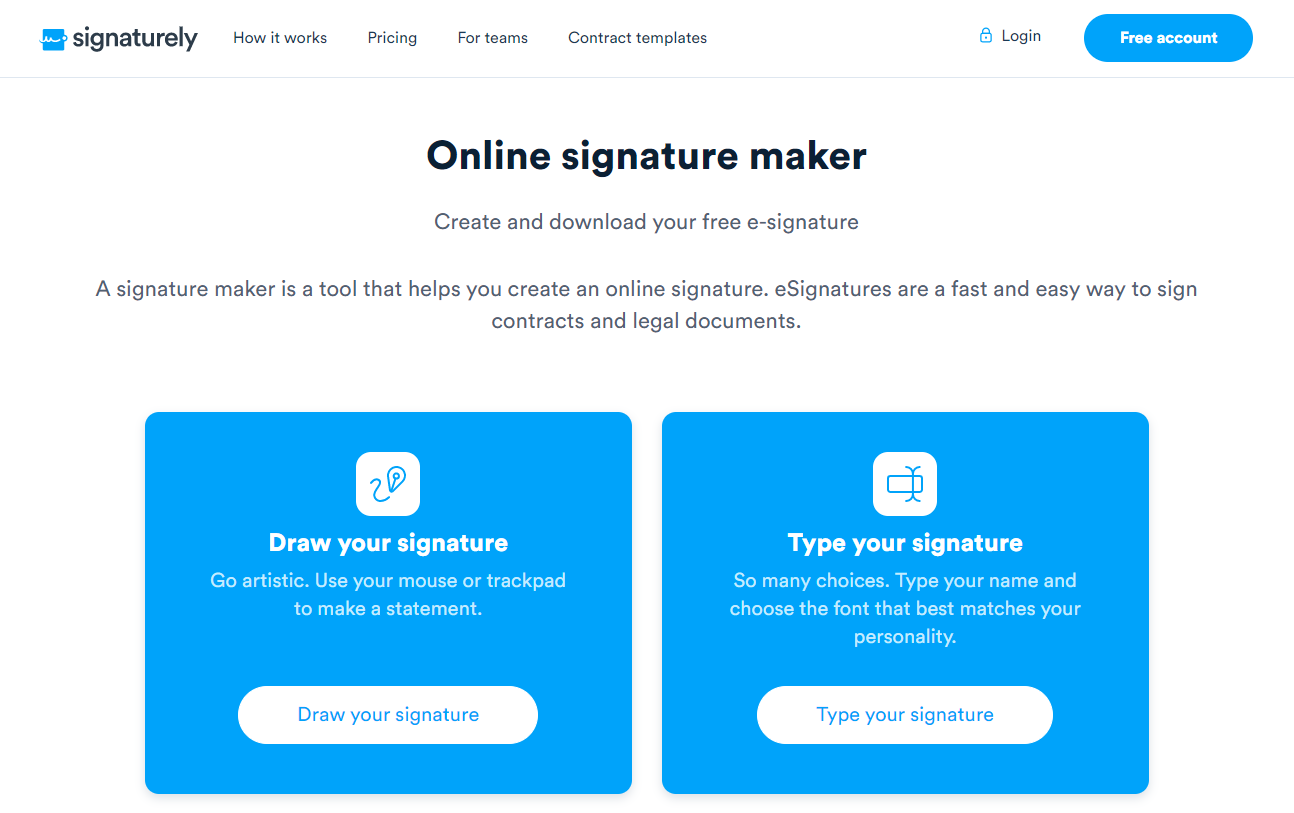 How to Electronically Sign a PDF Document on PC
Now you have created a satisfactory personal e-signature, it's time to insert it into a document. This section covers all your needs and provides corresponding solutions of electronically signing PDF files to multi-device users.
How to Electronically Sign a PDF on Windows 10/8/7
While SwifDoo PDF is not the biggest name in this industry, its lightweight and easy-to-use feature has earned it millions of active users globally. To electronically sign a document with e-signature, follow the steps below:
Step.1 Launch SwifDoo PDF and open a PDF within the software;
Step.2 Click the Advanced button on the menu bar and choose Signature;
Step.3 Choose the Create New Signature to insert an e-signature.

Once you have obtained a signature, you need to upload it to the clipboard. Click the "OK" button to finalize the uploading process. The next step is to position your e-signature where you need it. Don't forget to save the changes made on the current document.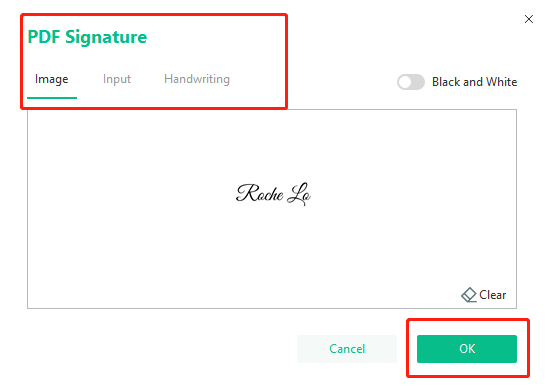 How to Electronically Sign a PDF on Mac
From another perspective, Mac users are lucky enough. That's because they can electronically sign a PDF document with a built-in Preview application. What's more, the app Preview on macOS has incorporated signing features.
To sign a PDF document electronically, you can utilize your trackpad, the built-in camera on Mac, and iPhone, or iPad. Follow the instructions to learn how to create and add an e-signature to a PDF on a Mac device:
Using trackpad:
Step.1 Click Trackpad;
Step.2 Click the text as instructed;
Step.3 Sign your name on the trackpad using hand;
Step.4 Press and key, then click Done.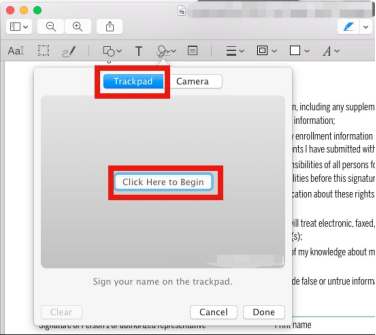 Tips:
If your Mac has been equipped with a Force Touch trackpad, you can optionally press your finger firmly on the pad to create a heavier and darker signature
Using built-in camera: Write your signature on a piece of paper. Hold the paper to face the camera. Please make sure your signature is within the box in the window. When your signature shows up in the window, click "Done" to finish the process;
Using iPhone or iPad: Click iPhone and iPad. Sign your name with your finger or Apple Pencil on the screen. Hit the "Done" button when your see signature within the window.
After you have already created your own personal signature, open the PDF document in the Preview app on your Mac, if the "Markup" toolbar isn't showing, click the "Show Markup Toolbar" button , then click the Sign button .

The signing process is relatively easy: choose the signature you want to add, drag it to where it needs, and then use the handle to adjust its size. For more information, please visit this website.
How to Electronically Sign a PDF Online
If you find it troublesome to download a desktop PDF application, there are other PDF tool options available online, such as SmallPDF and AltoSignPDF.
iLovePDF
Go type ilovepdf.com on your search bar. When you are redirected to the official site, click "Sign PDF". Then you are required to upload a PDF document via Google Drive, Dropbox, or local folders. After uploading the file, you are allowed to customize your signature by changing color and font.
When you finish designing your own mark, click "Apply" to insert the signature to the place you want. The whole process only requires several minutes, but this platform only allows you to make ANY changes on a document or process two tasks twice a day.
Tips:
iLovePDF provides two different signatures: simple signature and digital signature. The latter, digital signature, actually differs from an electronic signature. However, for a non-paid user, you only have two free tasks per day.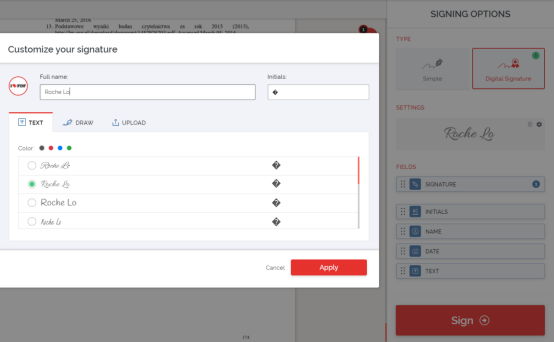 AltoSignPDF
This online platform is a completely free signature solution provider. If you are bothered by how to digitally sign a PDF with a CAC card, you might as well try this program. It works with all the operating systems and is also available on personal computers and mobiles. For more information about how to electronically sign a PDF file with a CAC, this article may be helpful.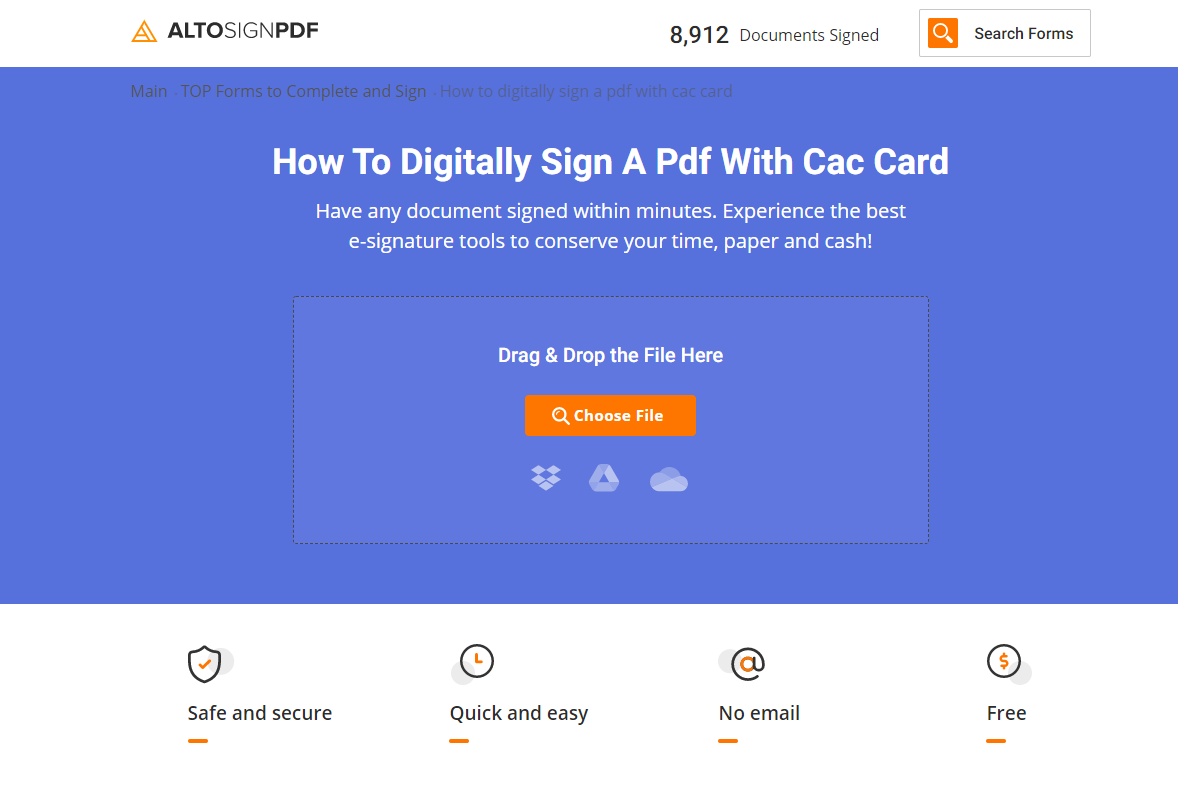 Conclusion
Whatever software or methods you choose to electronically sign a PDF, the ultimate purpose is to simplify traditional signing workflow and improve efficiency, and that's why we embrace electronic signatures. Hopefully, when you read here, you already find answers about how to electronically sign a PDF.