Introduction:
House of Earth and Blood
is authored by Sarah J. Maas's brand-new CRESCENT CITY series with an urban and high romantic fantasy genre incorporating unforgettable characters, page-turning suspense, and sizzling romance. If you are willing to give it a read, you may download the House of Earth and Blood PDF and read with the
SwifDoo PDF reader
for an immersive reading experience. Let's get an overview of the book's highlights.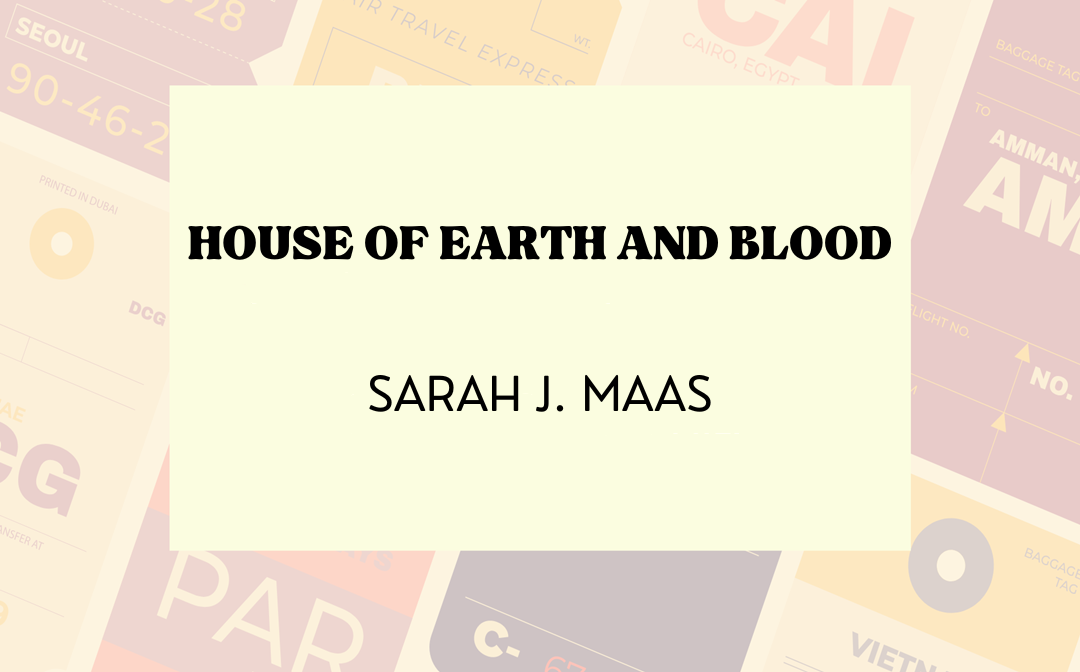 About House of Earth and Blood
Sarah J. Maas's House of Earth and Blood is bold and brash with the sheer depth of the world of Angels, Demons, and Shapeshifters. It has pretty exciting politics with clearly well-thought-out hierarchies. Like another of her books, Sarah has focused on world-building with incredible characterizations. The book's main characters are Bryce Quinian, Hunt Athalar, Juniper Andromeda, Danika Fendyr, Ruhn Danaan, and Lehabah, with some side characters.
To understand the narrative better, you must read the House of Earth and Blood series, actually called Crescent City series in order, which is as follows.
Book 1: House of Earth and Blood (3 March 2020)
Book 2: House of Sky and Breath (15 February 2022)
Book 3: House of Flame and Shadow (30 January 2024)
House of Earth and Blood has a word count of 204,000 words with 816 pages. Unlike Sarah's other books, this one has ratcheted up the swearing and steamy scenes, so its age rating is only suitable for mature readers above 18.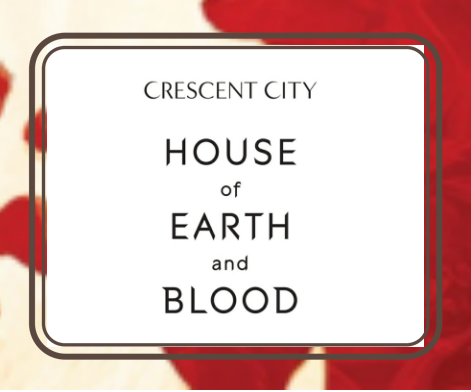 House of Earth and Blood Summary
Are you feeling intrigued to know the synopsis of House of Earth and Blood already? Let's look at its summary without spoilers!
The book's plot follows the story of Bryce Quinlan, who used to light up the Crescent City and partied hard all night in the clubs with the strict classes of Angel, Shifter, Human, and Fae who used to merge into a sea of beautiful bodies. She had the perfect life-working hard all day and partying all night. But one day, House of Earth and Blood describes, a demon murdered her closest friends, leaving her bereft and alone.
A couple of years later, when the accused is behind bars, the crimes start happening again. So, the city's leaders command Bryce to help investigate, and she finds herself at the heart of the investigation to avenge the deaths. They also assign an enslaved Fallen angel, Hunt Athalar, to help Bryce find the murderer. But as House of Earth and Blood's the top main character, Bryce fights and struggles to uncover the truth, she can't help but resist her attraction and fall for the brooding angel who shadows her every step. Soon, Bryce finds herself following a trail that leads deep into her own dark past.
House of Earth and Blood has unforgettable characters that'll capture your interest and delve into the heartache and anguish of loss, the price of freedom, and the power and potential of love.
House of Earth and Blood Review
Readers found the book to have quite an intriguing plot with bold characters, each one having depth in writing. The novel is excellently told and brilliantly executed, with an ending magical beyond words. The House of Earth and Blood book's entire storyline was cinematic and was played like an action thriller. The murder mystery was intense, exciting, and had the reader's mind reeling, turning them into detectives while flipping through the pages.
Read and Edit the House of Earth and Blood PDF
PDFs have always been convenient to read owing to their portability and accessibility across different devices. Now, you can access the House of Earth and Blood PDF to read online for free or download it to read without an internet connection with the SwifDoo PDF reader. You can also access the House of Earth and Blood map in PDF format. If you get the PDF map, you can mark up any places on the PDF with SwifDoo PDF and add notes to write down your ideas.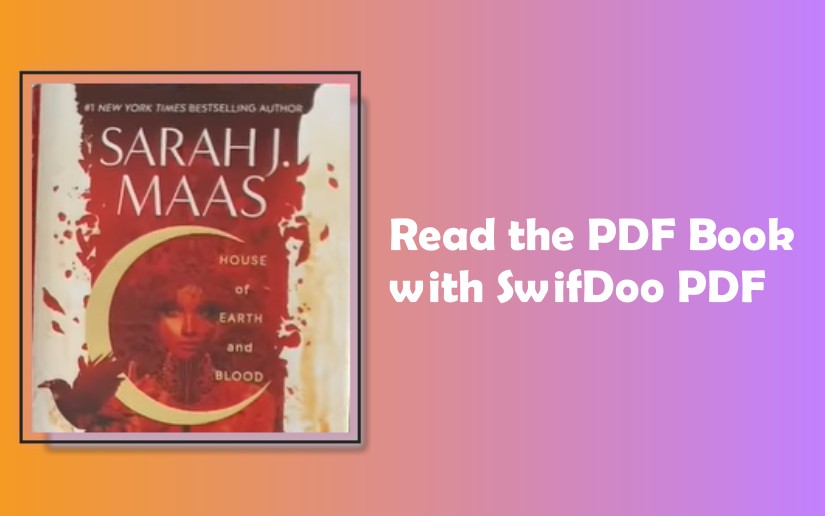 Read House of Earth and Blood PDF with SwifDoo PDF
If you have ever purchased or downloaded House of Earth and Blood PDF from online ebook stores or any other sources, and are looking for a tool to convert the ebook formats in order to read on a selected device, you must download SwifDoo PDF to have a try.
It offers the most powerful functions for decrypting and converting any ebooks to PDF and ePub.
Or you can read House of Earth and Blood PDF online.
Crescent City House of Earth and Blood PDF free download and online reading is available on the web. Multiple sites also offer audiobook free downloads. SwifDoo PDF can turn the PDF into audio to read aloud and convert PDF to EPUB without your need to search for and download the EPUB version. It can display the book in eye-protection mode and lets you highlight the sentences you need to remember and review later.

To Sum Up
The House of Earth and Blood by Sarah J. Maas is an action-packed, bloody, epic fantasy that reads like a complete book that takes a slow pace with world-building. But once it unfurls, everything and every plot point makes sense. Though the plot doesn't lend itself to a particularly adult audience, however, it is the cruelty of the characters of the world that launches it out of the YA genre.
You can read House of Earth and Blood PDF online or offline on the go with one of the best PDF readers, SwifDoo PDF, at your comfort, and using its read-aloud feature, you can multitask, too. Just discover the book for yourself, darn it! As there is violence, death, slavery, and more, this book is not for the light-hearted readers.
FAQs
Q: Is House of Earth and Blood spicy?
A: House of Earth and Blood has super spicy scenes with many spicy chapters like Chapters 64 and 95. The spice level is intense, with no actual depiction of 'adult scenes' but enough to send a trigger warning.