Have you come across a file in PDF format in your email or even chat? You are not alone. Millions of people use the PDF format to share and modify documents. Aside from a simple format preference, there's more to appreciate about PDF.
The best part? It doesn't matter what you do; PDF works for everyone—especially in the business and education sectors.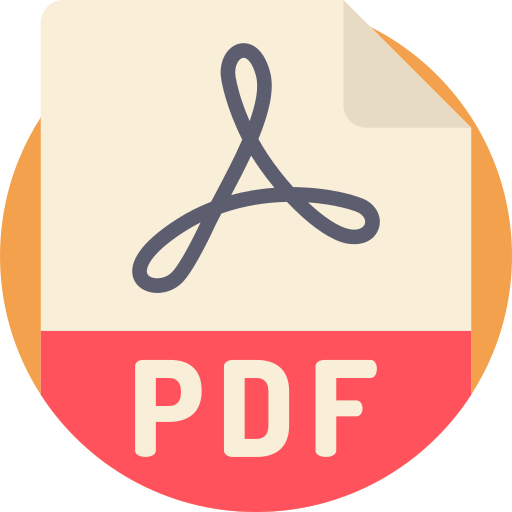 Team members are sharing work documents in PDF; customer executives are applying some omnichannel solutions in PDF; managers are using it to send memos; teachers are sharing student results in PDF; and students are turning in their homework and projects in PDF format.
Generally, PDF is the go-to solution for file formatting. So what does PDF stand for? Why is PDF so favorable in work? In this post, you'll learn what PDF stands for and the benefits of the PDF file format for your business.
What Does PDF Stand For?
The full form of the PDF is in Portable Document Format. Created by Adobe, it was first released as a way to store an entire document in a single file. Since the web was young when PDFs were on the rise, they were mainly used for desktop publishing of print documents. Businesses used PDFs to save posters, flyers, and other similar types of files for physical printing.
After several years, PDF beat out its competition and took charge. It improved PDF features to reach a broad audience. Ease of use, a robust feature set, and ubiquity have cemented PDF into everyday computing life, as well as for sharing documents and information in business.
Now we have figured out what PDF stands for, it is time to know how to open and view PDF files without any hassle.
How to View PDF Files on a PC
PDFs are typically used to distribute documents that are read-only and retain the layout of the files. They are commonly used for documents such as business proposals, user manuals, e-books, and scanned documents,s to name a few.
Chances are, if you're reading this, the browser you're using is capable of viewing a PDF, and this is largely the same on a PC. There are numerous third-party PDF viewer programs available, some of which are faster and less bloated than Adobe Reader, and in our case, SwifDoo PDF.
Step 1: Install SwifDoo PDF
Most web browsers, such as Chrome and Firefox, can open PDF files themselves. You may or may not need an add-on or extension to do this, but it's pretty handy to have one open instantly when you want to view PDF files offline.
Most people turn to Adobe Acrobat Reader when they need to open a PDF. There are also some free PDF viewers out there. In this case, our favorite is the SwifDoo PDF.
On our website, you can download the SwifDoo PDF program immediately and without any registration.
Step 2: Open a file with SwifDoo PDF
After installing SwifDoo PDF, you can set it as the default program for PDF files, and then all you have to do is double-click any PDF file you want to open.
If you don't bother to set a specific program up as the default PDF viewer, you can open PDFs with SwifDoo PDF in three simple steps:
1. Launch the SwifDoo PDF program.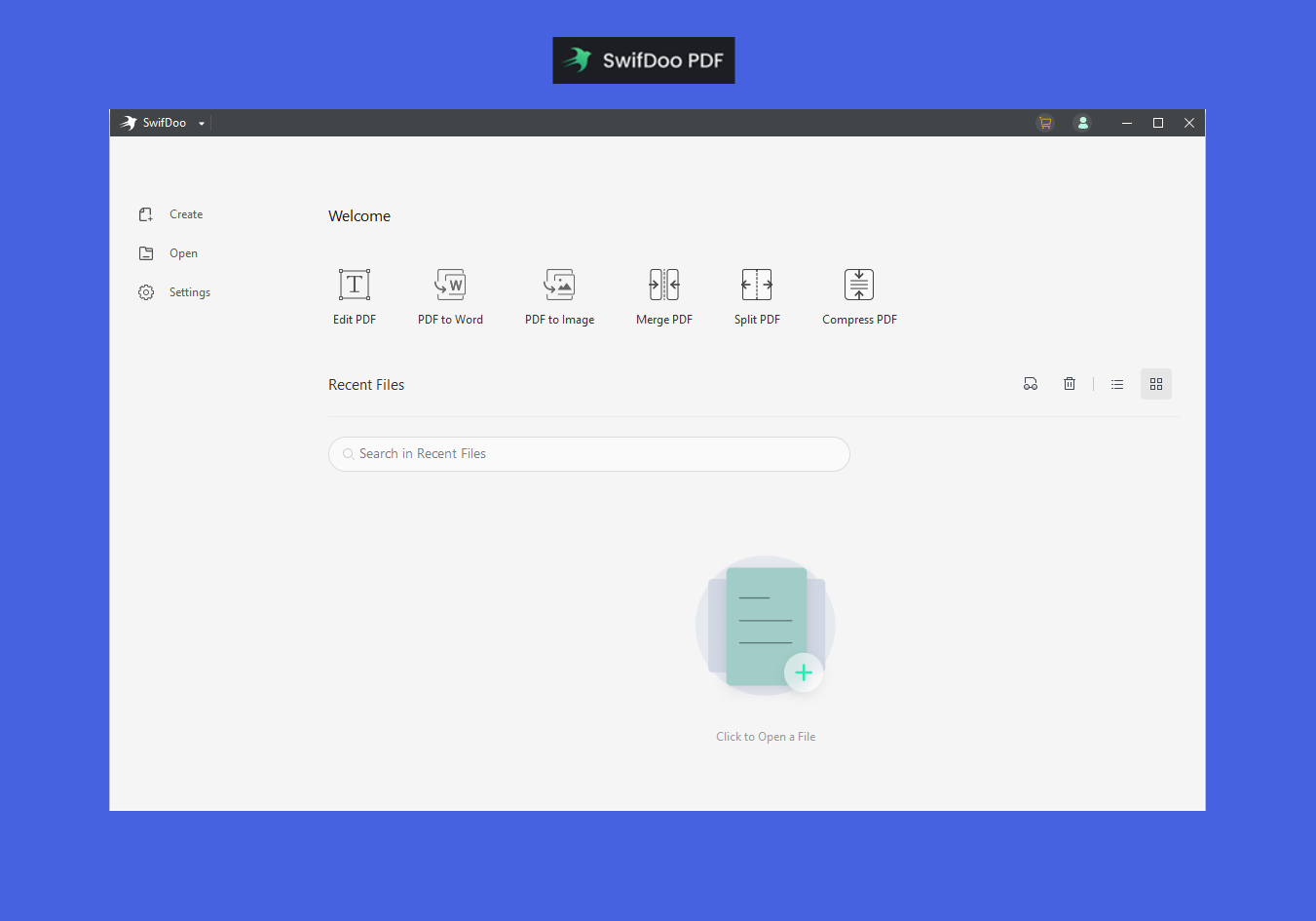 2. Navigate to the main interface of the program, and click "Open" or select "Click to Open a File".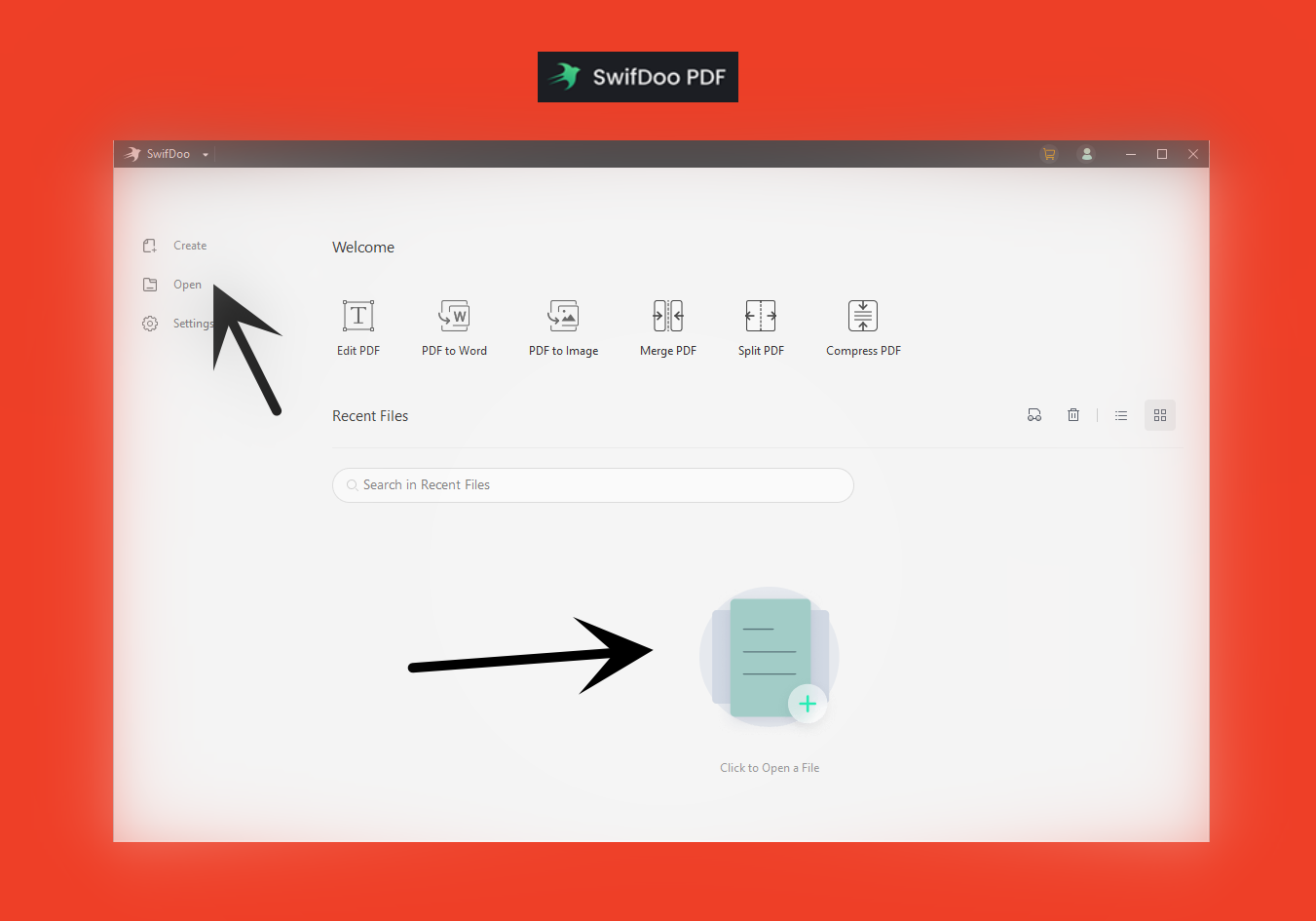 3. Find the PDF you want to view on your computer and hit the "Open" button.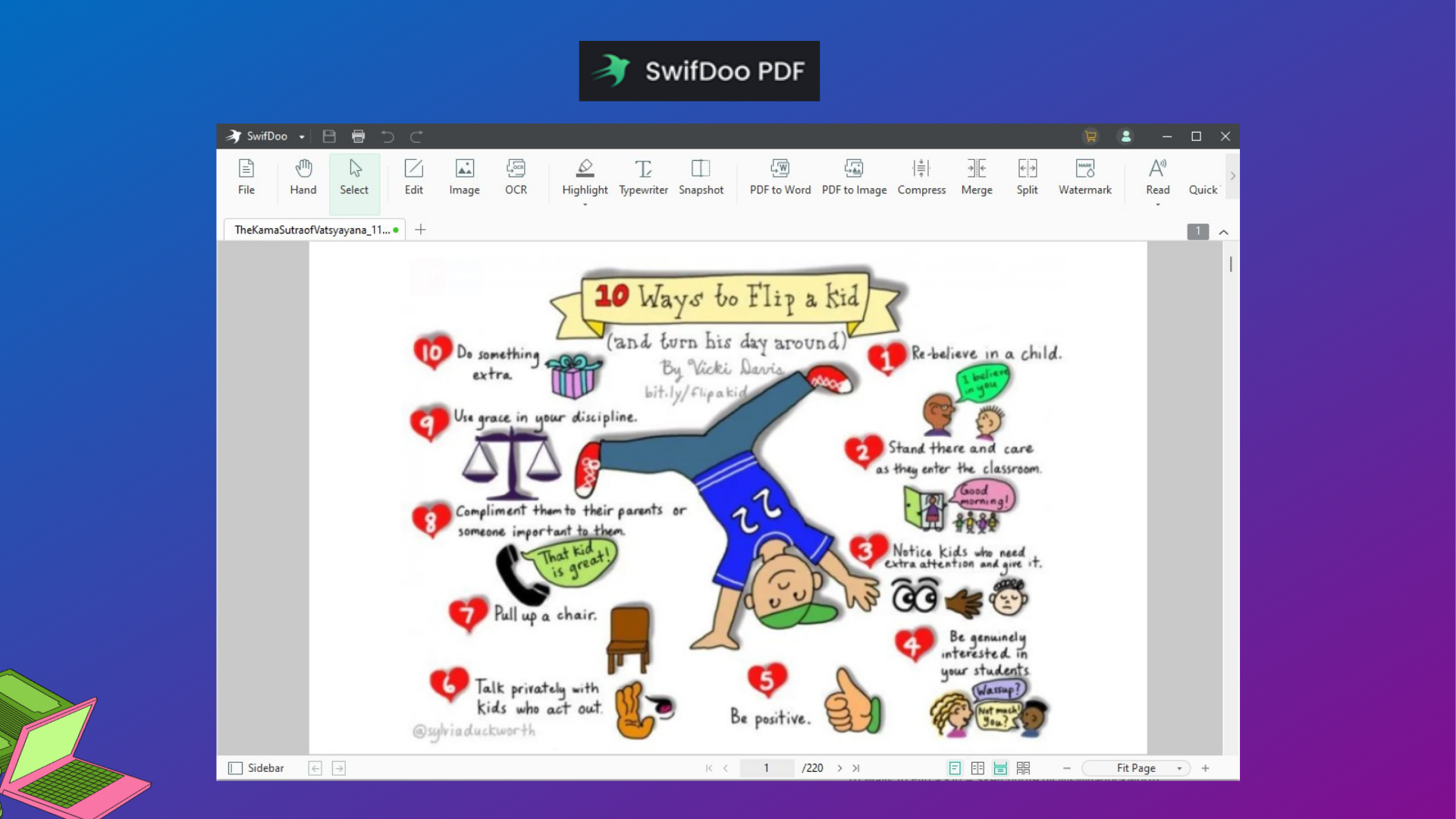 The PDF should appear in a new window, ready to view.
And as you can see, SwifDoo PDF has several more features for controlling your view, as well as the ability to export PDF files to an editable format such as a Microsoft Office document. There's a 15-day free trial for all the pro features, so if you only need to edit a document or two, this might work for you.
Top Benefits of Using PDF in Business
In the business world, one thing is constant: PDF. Organizations are using PDF files for invoicing customers, sharing reports, making sales representations, and delivering contracts. Rest assured that your customers will view the PDF files the way you want.
You now understand what PDF stands for. Here are several benefits of the PDF format for your business.
Portability
As its name suggests, PDF is portable. You can freely move any file size from one platform to another without the software's help.
For instance, opening a Word document can be annoying in most cases, especially when it warns you of missing fonts. Even worse is using a PowerPoint presentation with some missing images.
Fortunately, PDF is a lifesaver. It's created in a way that's shareable with anyone. Plus, you can move the file's content, like images, tables, and fonts, along with your PDF file.
Security
Most documents contain sensitive or classified information, especially in business. It can be a file with proposed names for termination, transfer, or even closing down a branch. Also, customers must feel their information is safe when sharing it with customer service agents.
Another great benefit of the PDF file format is that it allows password protection. So, the managers can lock the documents to limit access to unauthorized people to avoid leaking sensitive information.
Still, when offering assistance through an omni-contact platform, you can assure your customers that the information shared is password-protected to prevent identity theft or cybercrimes.
Compatibility
Due to the advancements in the PDF file format, it has received extensive support from several apps. Different browsers can open PDF files effortlessly, and some operating systems have pre-installed apps supporting PDF.
So, one PDF document can work and look the same on your Mac, Windows, or Linux devices. Being universally compatible allows you to effortlessly merge PDF files regardless of their version numbers or other features.
File Size Reduction
When sending a large file is impossible, the best way would be to use the PDF file format. It helps you reduce the size of your file by lowering the quality.
You don't have to worry about removing some information to reach the required size.
This feature is handy, especially for students working on school projects for a long time. Usually, school projects are long and contain a lot of descriptive information like images, tables, and graphs.
Consequently, when there's a challenge in sharing a large file, it becomes hard to get feedback. But, once you learn how to compress files in PDF format, everything becomes straightforward.
Supports Omnichannel Solutions
As a business, customer experience is vital. Whether your customers are reaching out for inquiries, complaints, or assistance about your product or service, a good experience is paramount.
Call center omnichannel allows you to interact with your customers through different channels. So, you reach out via texts, chats, emails, phone calls, video calls, messenger apps, and mobile apps. Likewise, you can make presentations, reports, and portfolios easily without needing more software. This is where PDF comes into play.
Professionalism
There's a professional appeal that comes with the PDF file format. Think about all the times you had to submit your resume, report, or invoice. Most definitely, you used PDF format.
The PDF format has become an obvious way for people to send official and professional documents. Most times, you don't even need to ask what format to use when sending a file.
Parting Shot
We did a short survey to find out what PDF stands for, what a PDF file is, how it works, and what makes it so important and popular. PDF is steadfast and unchanging. Knowing that the document you've created won't go through any weird changes before the viewer sees it is comforting.
It is important to have something like this as it helps improve work for everyone. Turn your PDF files into an eye-catching and engaging business flyer that will give you an excellent return on investment. All of these benefits add up to a clearer picture of why PDF is more than just a format; it also has some very impressive advantages.