Introduction:
Need to split PDF pages? Maybe you want to save the chapters separately, maybe for the convenience of distribution, maybe want to delete the unwanted parts, etc. Since you do not want to spend time downloading a desktop PDF tool, you want to know the way to split PDF online for free. Well, you will get all the info in this guide.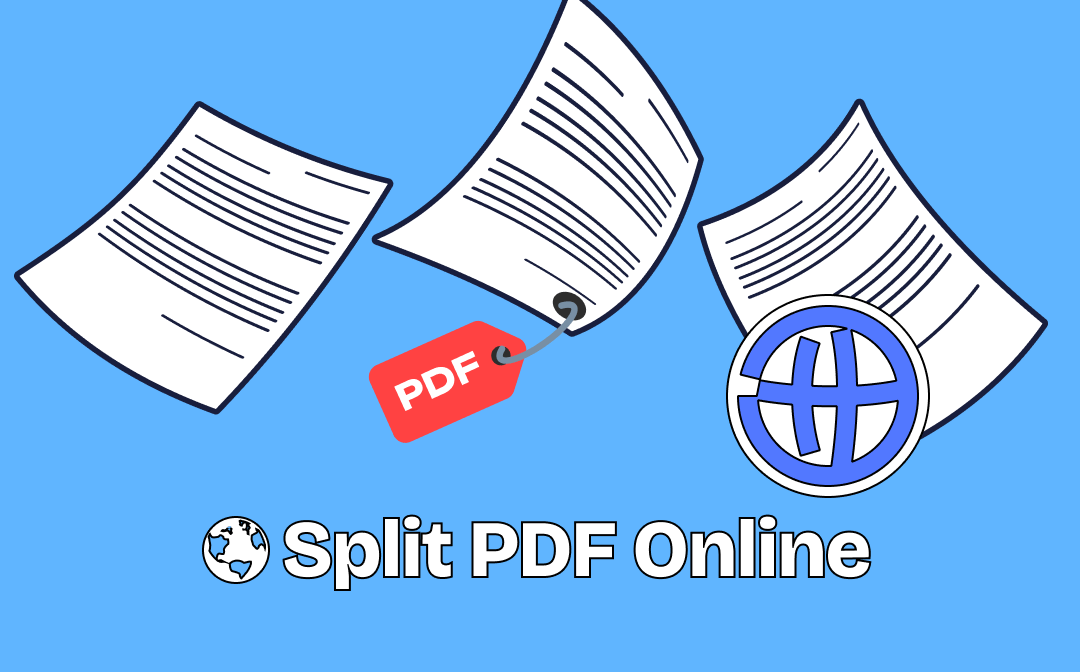 When you want to split PDF online for free, there are two ways for you to choose. First of all, you can use the built-in PDF viewer of the browser to do the job. However, the browser has only some basic functions, if you want to split according to your own needs, then you can choose to use online PDF tools. Don't be in a hurry to start! Let's first see if "PDF split online" is a good choice for you.
Pros and Cons of Splitting PDF Online
When you search for "PDF split online", you will find a lot of tools that seem to help you achieve your purpose. But are these tools really suitable for you? Now let's take a look at the pros and cons of splitting PDF online.
Pros
Save computer storage space.
No need to spend time installing software.
Cons
Not suitable for splitting large documents.
Online file uploads and downloads may expose data.
Internet connection is essential - slow network might prolong the process duration.
In short, when you want to split a small file or a file that doesn't contain sensitive information, then "split PDF online" is a quick way to accomplish the purpose. If you want to split any PDF smoothly and securely, then a desktop tool would be a better choice.
Next, I will explain how to split PDF online and offline. If you have decided to use the desktop app, then you can first install it on your computer by clicking the button below.
Split PDF Online via Your Browser
Let's first see how to use the browser to split PDF online. Major web browsers such as Chrome, Microsoft Edge, and Firefox are equipped with PDF readers that can help users view PDF online. In addition, they all adapt the technology of Microsoft Print to PDF. You can take advantage of this feature to split PDF pages. Here take Google Chrome as an example to show you how to split PDF online for free.
1. Right-click the PDF you want to split > Choose Open with > Select Google Chrome.
2. Click the Print button in the upper right corner.
3. Click the drop-down menu next to Pages > Click Custom to adjust the settings.
4. Finally, click Print > Save to extract the pages you need as a new PDF document.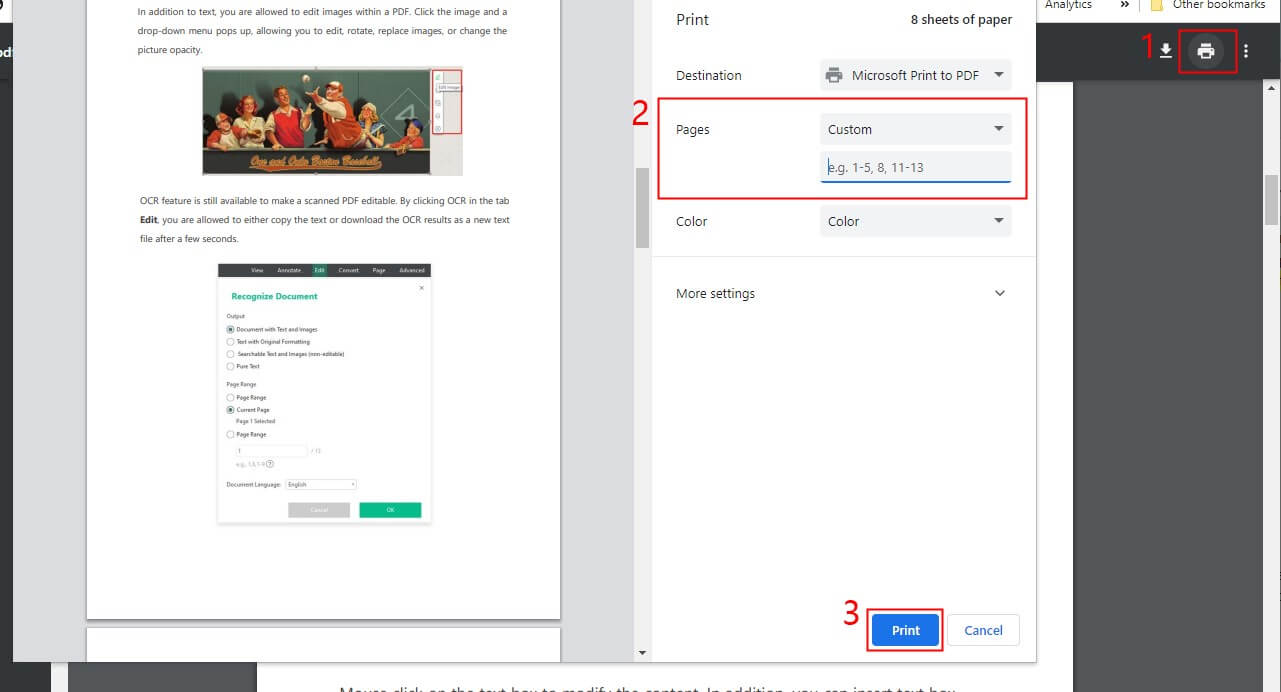 Split PDF Online Free without Email
Many online tools require email registration to use. But if you only need to use it once, there's absolutely no need to take the time to get one. Fortunately, there are some tools that don't require registration, such as PDF2Go, PDF24 Tools, and PDF Converter. Below are the steps to use PDF2Go to split PDF online free without email.
1. Open your browser and go to https://www.pdf2go.com/split-pdf.
2. Click Choose File to upload the PDF you want to split.
3. Click Save as and change the settings as per your needs.
4. Click SAVE button to download your files.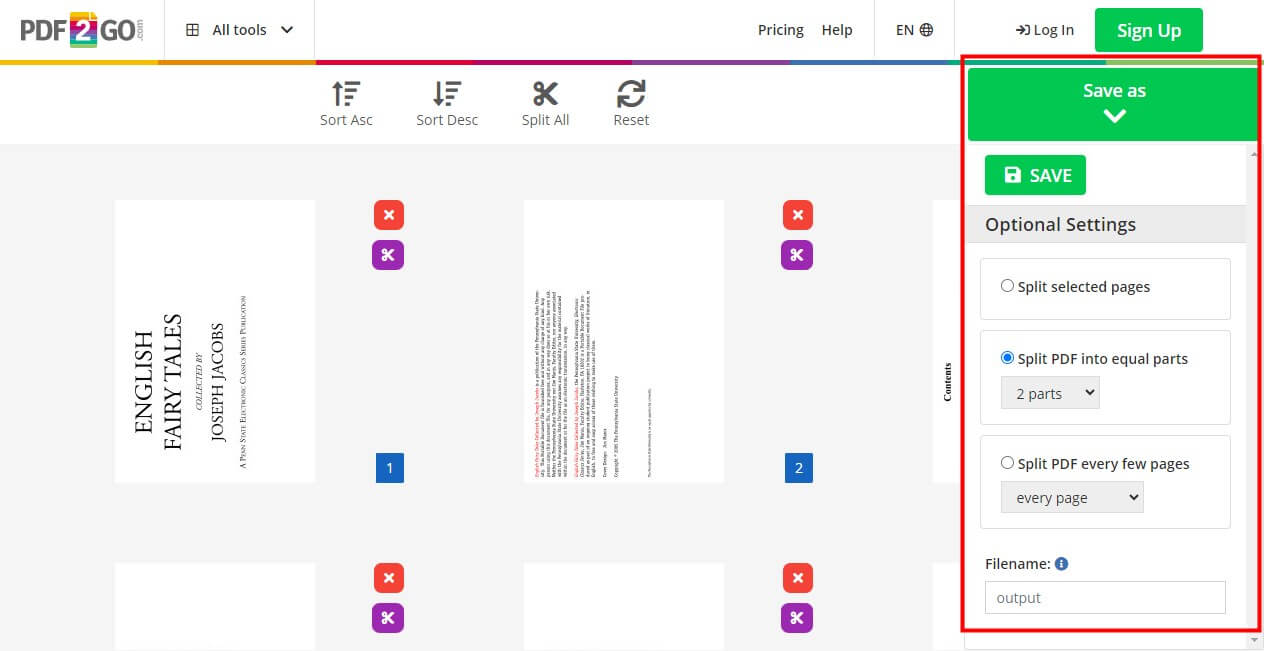 Split PDF Online Free No Size Limit
When you want to split a large PDF file, you may be interested in "split PDF online free no size limit". Well, as mentioned earlier, an online tool may not be a good choice to split a large file, especially if the network is unstable. But if you still want to try it, then you can use PDF Shelter, XConvert, or SPLIT PDF. Below are the steps to use SPLIT PDF to split PDF online.
1. In your browser, visit https://splitpdf.online/.
2. Drag the PDF to the box.
3. Choose to Split into single pages or Extract page range as on PDF document > Click Submit to continue.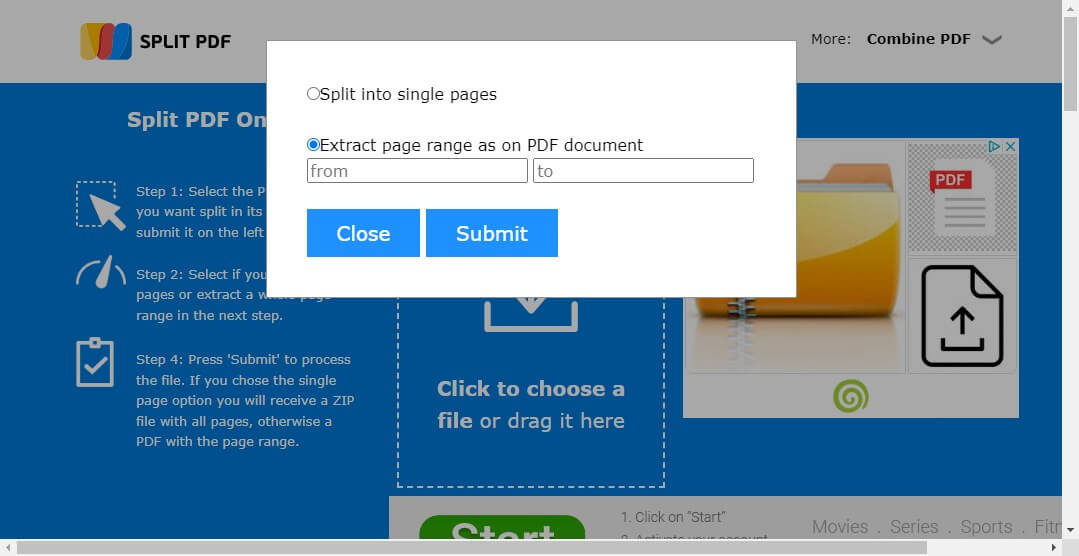 4. Click the Download button to save your files.
Safely Split PDF via Desktop Software
From the above you already know how to split PDF online for free, now let's see how to split PDFs with the desktop app.
Split PDF on PC
There are many PDF tools for Windows but most of them require a subscription. Fortunately, these tools also offer free trials. One such comprehensive PDF tool, SwifDoo PDF, offers a 15-day free service. During the trial period, you can experience all the features to manage your PDFs. You can click the download button to get SwifDoo PDF and split your PDF.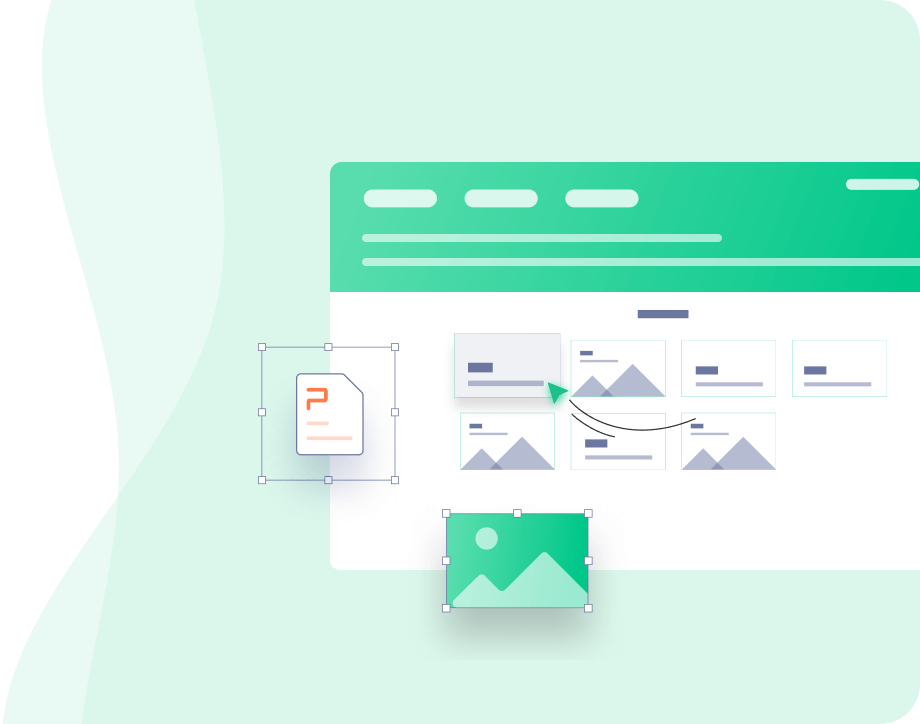 SwifDoo PDF
3 modes to separate PDF pages
Batch split multiple PDF files at one time
Add, delete, merge pages to create the one you need
Free Download
Windows 11/10/8.1/7/XP
1. Open SwifDoo PDF > Click Split PDF option.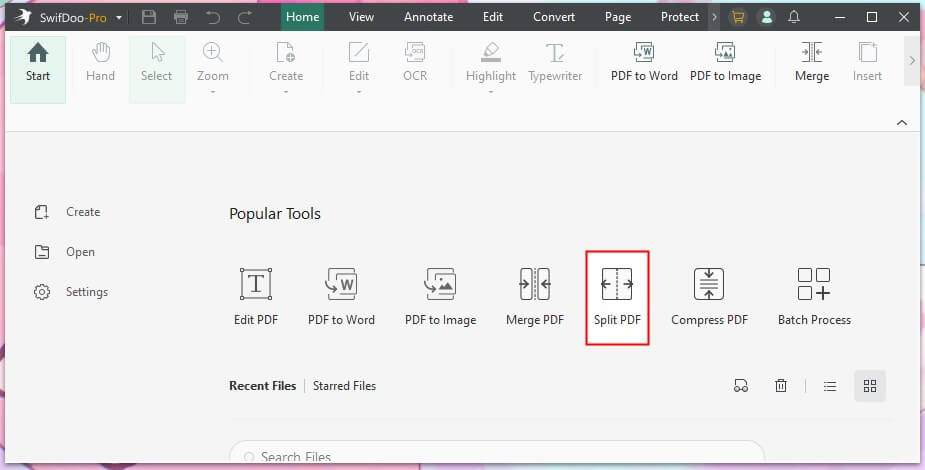 2. Click Add Files to add all the PDFs you want to split.
3. Change the splitting option.
4. Choose where to save the file.
5. Finally, click Start and the splitting will be done in seconds.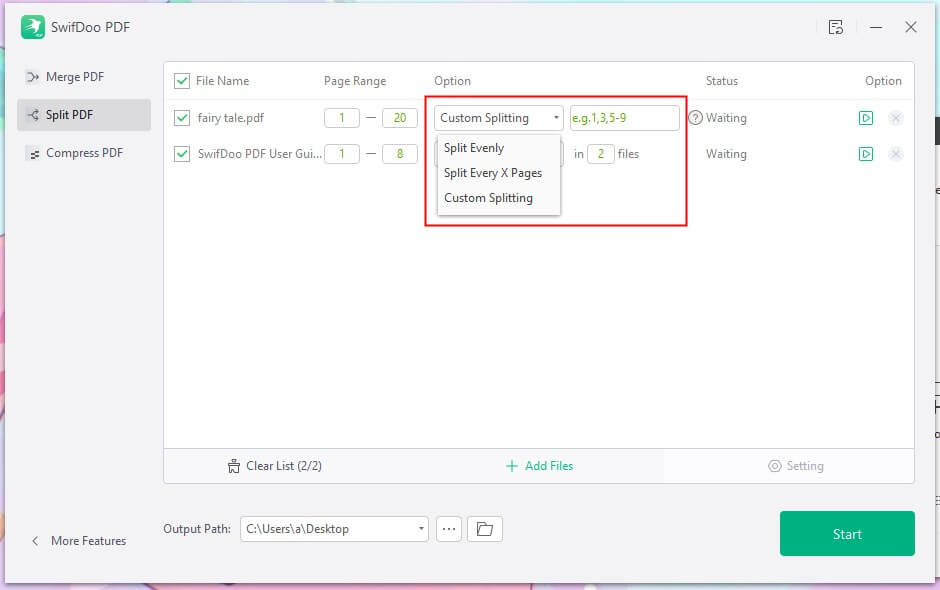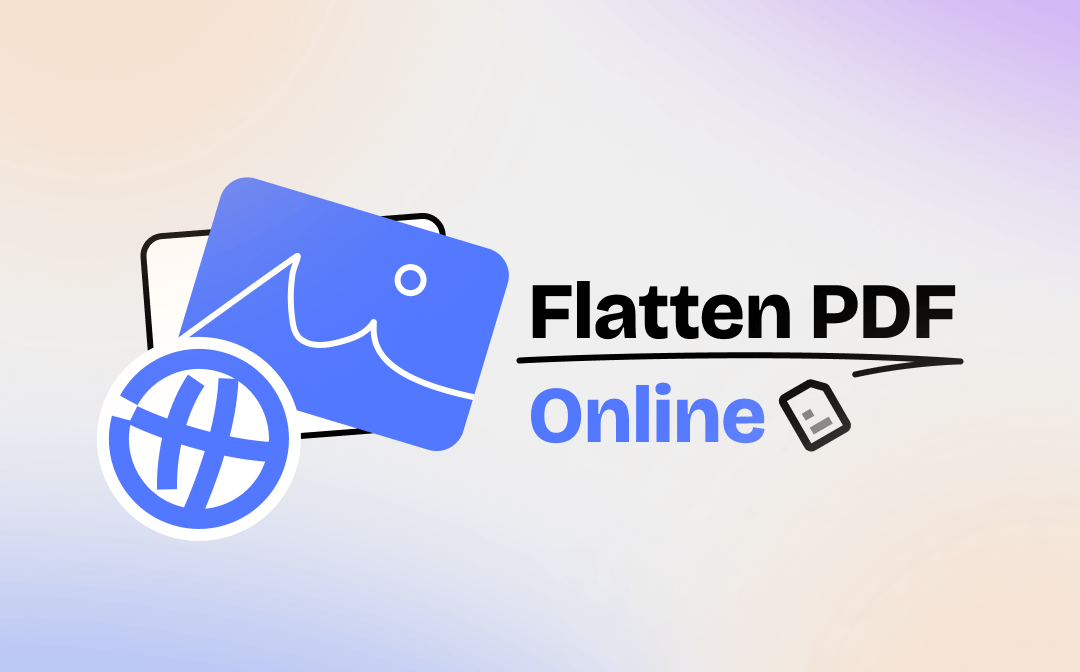 Flatten PDF Online for Free without Losing Quality 2023
This guide will tell you how to flatten PDF online. You will also learn the advantages and disadvantages of flattening PDF online.
READ MORE >
Split PDF on Mac
It's easy to split PDF on a Mac computer. There is no need to download any tool. You can use Preview, the default image and PDF viewer to split PDF.
1. Open the PDF file with Preview: right-click the file and choose Open with > Preview.
2. In the thumbnail view, select the pages you want to split. You can press and hold down the Command key to select all the pages you need.
3. Drag the selected pages to another place, the desktop, or any folder.
4. Repeat the steps to complete your split.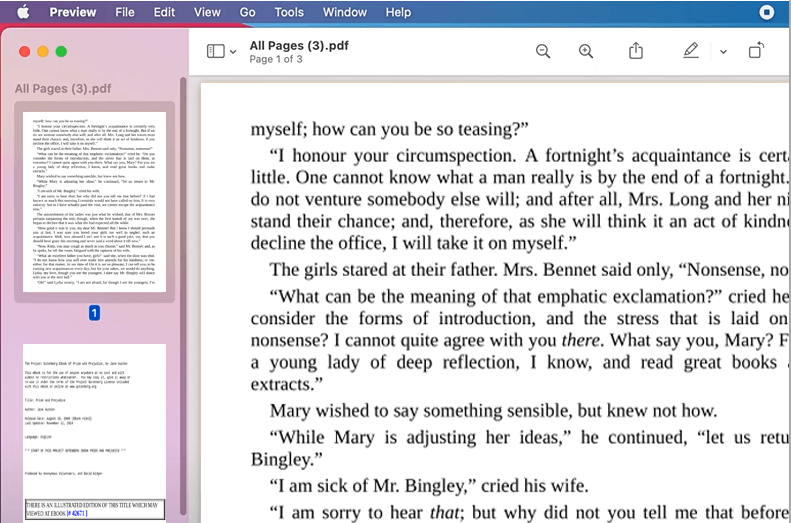 Final Words
You want to know how to split PDF online in order to save the trouble of installing the software. Well, using an online tool is indeed a good way when you only want to split one or two or smaller files. However, when you need to split large files or perform batch operations, the desktop application makes things much easier! You can choose flexibly according to the situation.