A resume communicates a candidate's qualifications to the hiring managers, recruiters, and employers and acts as their USPs, helping them stand out from the crowd in the sea of applicants.
Apart from the elements of your resume, one of the crucial factors that affect it; is its format: PDF or Word. As both are commonly used, while creating one, you must have gotten confused about whether to prepare a resume in Word or PDF format.
We understand it can be tricky to find the one that works best. So put down all your worries and keep reading to find out which one to prefer: PDF or Word for resume.
What Is a Resume?
A resume acts as a calling card to test the potential opportunities of a candidate. An updated resume helps you prepare for the interview, and its accessibility gives you a sense of security to seek a job or change jobs in time.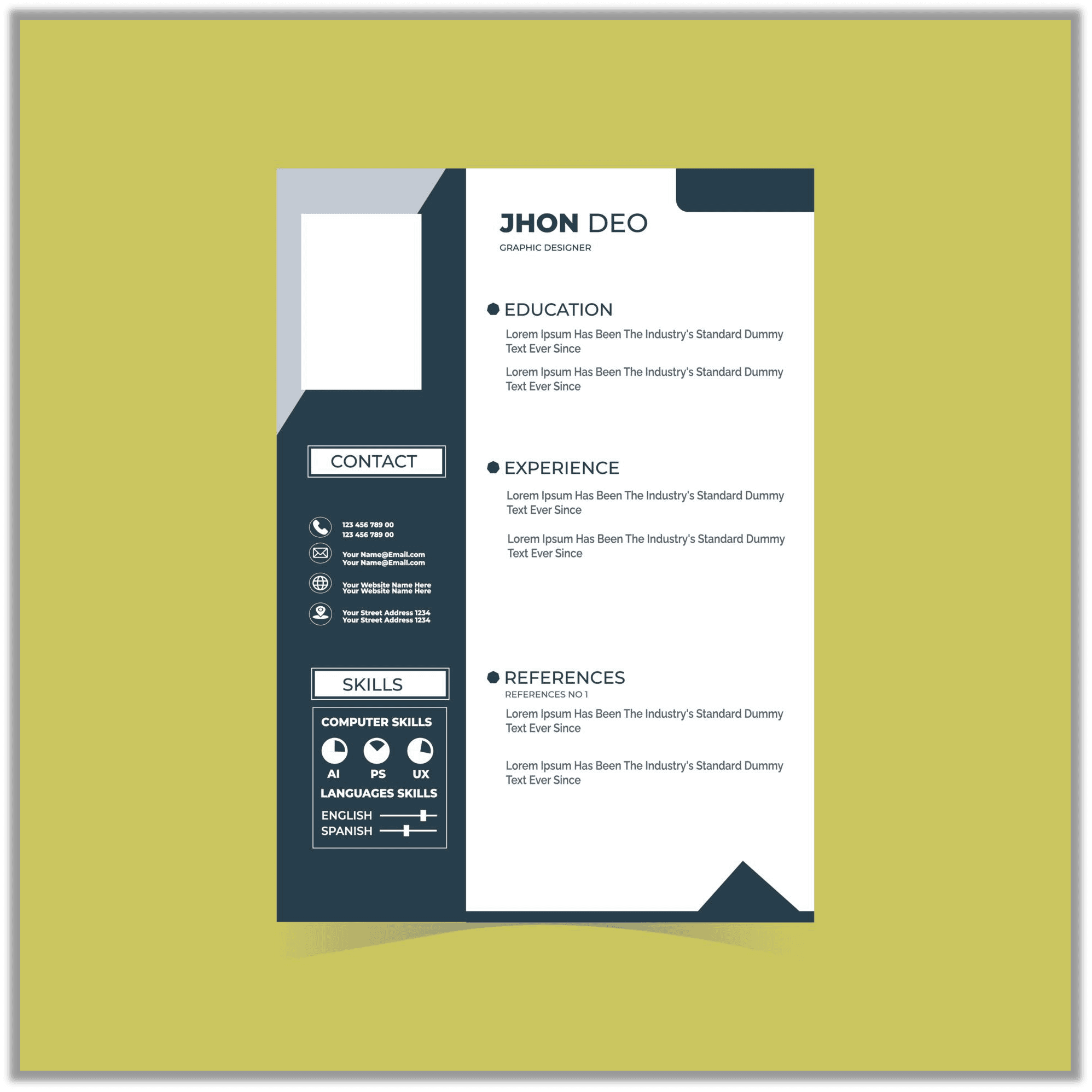 The primary purpose of your resume is to introduce yourself to employers and recruiters, present your skills and qualifications, and ultimately secure an interview.
A high-quality resume should include the following;
Your personal information
Objective
Education/community activities, and work-related experience
Awards and honors
Activities and hobbies
Hard skills and soft skills
References (3–5 people)
Best Resume Format: PDF or Word
So if you think about what file type to save your resume as. Should it be in Word or PDF? Then you must know the advantages of both formats: PDF and Word.
Advantages of a PDF Resume
PDF is a non-editable format, so editing it is less convenient; however, being in intact form, it can be shared across different platforms without changing the file type. Besides, these files have multiple benefits to saving resumes as PDFs:
Convenient to create, read, and use by all
Graphic integrity to display the exact same content and layout regardless of the OS
Multi-dimensional to integrate different contents like text, images, vector graphics animations, videos, 3D models, and more
Compact size with unlimited information
Easy to exchange while retaining complete control over the image quality
Easy to set different access levels for protecting content and the whole document with watermarks, digital signatures, and passwords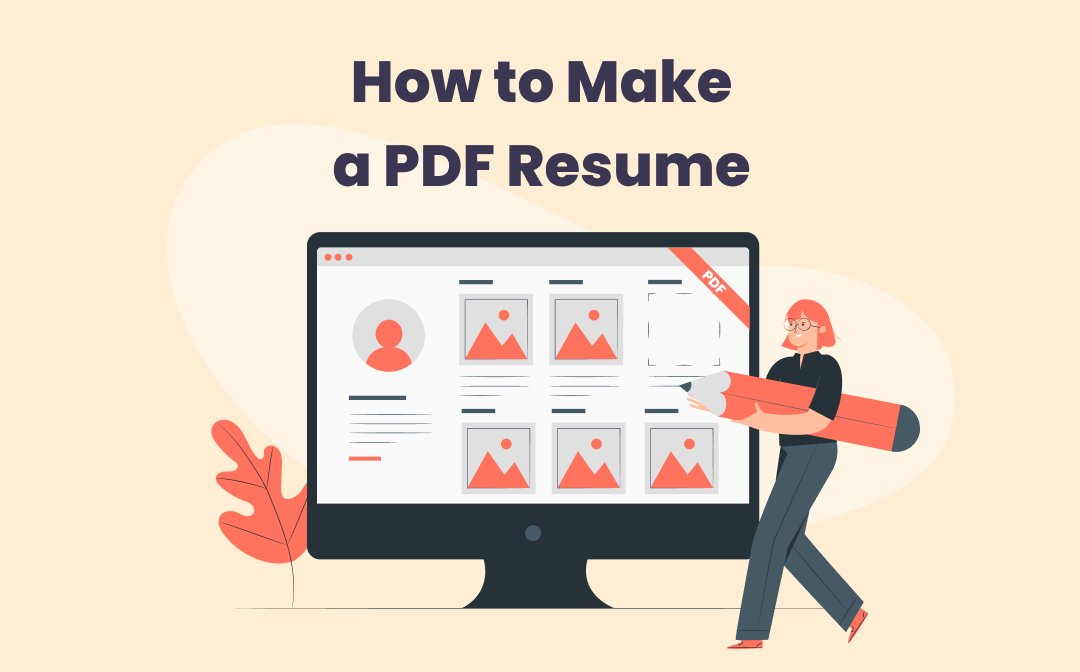 Advantages of Sending Resume as PDF
When we need to find a job during quarantine, a PDF resume can help a lot. So why do we need to create and send a PDF resume?
READ MORE >
Advantages of a Word Resume
Word is an editable format, and everyone who can access the file can make direct changes to the Word file. That explains why it is still a mainstream resume format. But when sharing a Word file, the content can easily be distorted, so people cannot guarantee the document's integrity. So what makes Word your chosen resume format?
Easy to create business documents, presentations, proposals, plans, etc.
It helps use advanced features to save the hassle of performing tedious tasks
It lets you write in multiple fonts and sizes and use borders and bullet formatting
Helps add graphics, spelling and grammar checks
Allows auto-formatting and creates a table of contents
With collaboration tools, it gets easier to integrate Word with OneDrive and internet-enabled features
When to Use PDF and Word Resumes
Not all resumes end up with hiring managers or recruiters. So whether you create a resume in PDF or Word format, it can play a crucial role in your interview selection.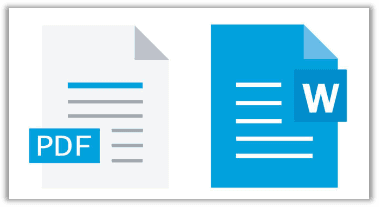 You can send a document as a PDF when you are sending it (via email) directly to a recruiter or hiring manager. PDFs retain their appearance without the margins and alignments being off, regardless of the software (the Word version) or computer the other uses.
However, Word format can be your best resume format if you submit it through LinkedIn, a company website, or different online portals, as it would be screened through Applicant Tracking Software (ATS), making it easily searchable. Besides ATS compatibility, a DOCX file ensures maximum readability.
Spoiler: Simple and Free Resume Templates
Whether you prefer a PDF or Word format, you might still be confused about the best resume format in 2023. Here are a few websites to help you create a resume using ATS-friendly formatting.
#1. Canva
Canva is an excellent source of free and creative yet simple resume templates. Besides being a user-friendly platform, the site has multiple impressive and modern resume samples and free resume template download options.
In addition, editing these templates is fast and effortless. Though it allows you to download your resume in PDF format, many templates are not scannable by ATS systems, increasing the risk of your resume being rejected.
#2. Zety
Zety is another website that provides a free template for simple resumes. It is an online resume builder with more than 15 blank templates for resumes. Moreover, it offers features to leverage the writing process.
In addition, the site has easy-to-follow prompts with multiple resume examples and designs to choose from. Zety also leads you through the resume-building process with tips and pre-written content available at a click.
How to Save PDF as Word: SwifDoo PDF
If you have no idea which file type to choose for your resume, keep your worries at rest, as the SwifDoo PDF software is a pro at dealing with such situations. The program is a comprehensive PDF editor and converter that can help you seamlessly create a resume in PDF format or Word. Instead, it can convert your PDF to Word or vice versa in a few clicks.
Besides conversion, SwifDoo PDF is an expert in editing and annotating your documents. So you can modify the PDF text or add text boxes to a PDF easily.
Apart from the SwifDoo PDF desktop version, an online version is also available for the conversion process anytime on the go. In fact, this tool can do other tasks as well, such as creating, merging, compressing, highlighting, etc.
Effortless Conversion Process: How to Send a Document as a PDF
Regardless of your query concerning how to send a document as a PDF or save a PDF as Word, SwifDoo PDF helps you with both options effortlessly. Here's how.
Step 1: Download the SwifDoo PDF software or open the web version.
Step 2: Click Convert PDF at the top of the site's main interface.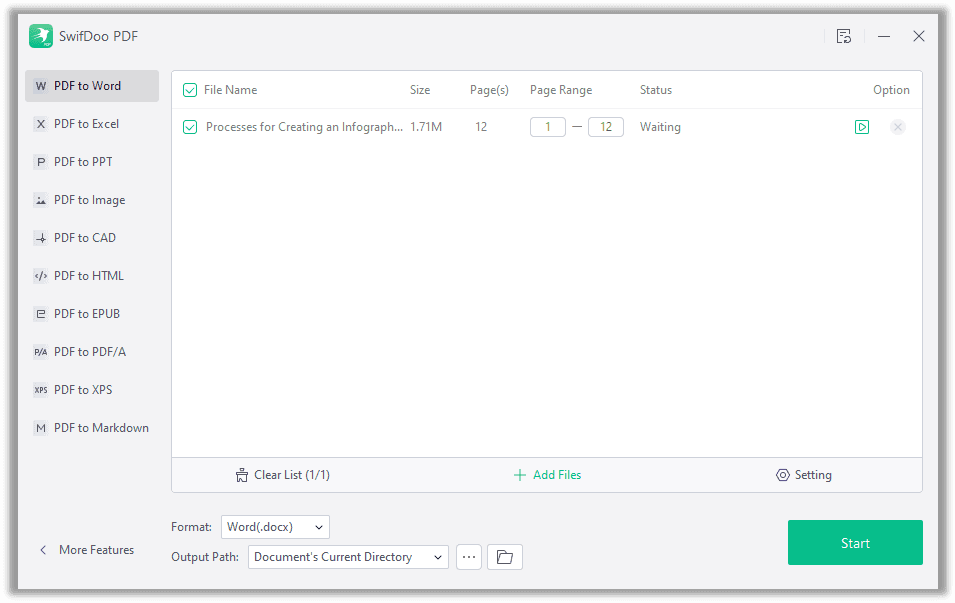 Step 3: Click PDF to Word from the left column and hit the Add Files option in the center.
Step 4: Select to open a PDF file, choose an output path for converted files, and click Start.
Once done, you can export the file and use it freely as a Word document, and vice versa, with SwifDoo PDF.
Final Thoughts
All of us want our resumes to be neat, clear, and ATS-friendly to secure an interview. While finding what goes on a resume can be challenging, deciding whether to produce it in PDF or Word format can be an even tougher nut to crack. But we have eased your stress here.
Fortunately, no matter if you want to create a resume in PDF or Word, SwifDoo PDF can handle them all in an exemplary manner. Besides creation, the software helps beginners edit their PDF or Word resumes with a few clicks.