Introduction:
Emails are still an essential means of communication today. For some crucial messages, users want to keep them locally rather than online, giving rise to the need to export emails as PDFs.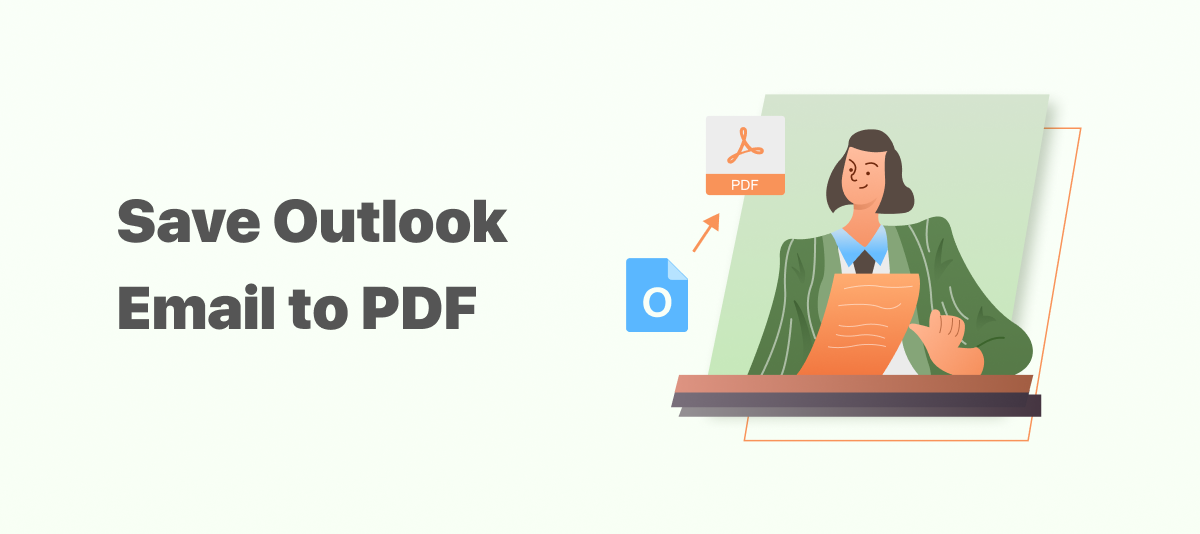 To export messages from Outlook to PDFs is not always easy. Here in this post, we'll talk about how to quickly save an Outlook email as a PDF for archival purposes.
How to Export Outlook Emails to PDFs on Windows
Data Extraction Kit for Outlook
If you are running Windows OS, this can be considered a superb desktop product to extract data in your Outlook account. It can easily convert emails from Outlook Profile or PST files to EML, MSG, TXT message files. The software is now available on Windows 10, 8, 7, and XP. No more waiting! Let's have a look at how to transform an Outlook email into a PDF: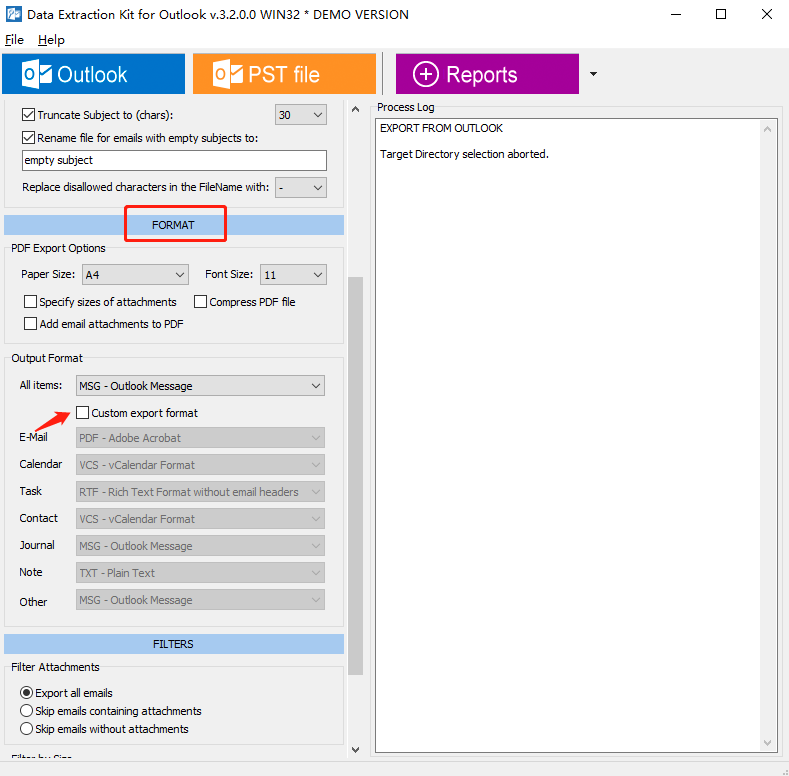 Step 1: Download and install the program on your Windows devices;
Step 2: Tick Custom export format in Output Format;
Step 3: Next, choose PDF-Adobe Acrobat in the Email drop-down menu;
Step 4: After changing the relevant settings, click Outlook or PST file to select the source.
The reason to put this solution first is that this software can save your emails as PDFs with all attachments and hyperlinks contained. When you click Outlook or PST file, the program will automatically start outputting your Outlook emails to PDFs without the need for printing. Add to this, if you are a registered user, you can even convert multiple emails to PDFs in the meantime.
Tips:
If you haven't registered for this software, you can only handle up to 5 items per folder. If needed, go for a new account.
Microsoft Print to PDF Printer
If you are reluctant to download any third-party program, turn to the inbuilt Microsoft Print to PDF feature to save an Outlook email as a PDF. Before everything else, make sure you are using Outlook 2007 and later versions. If yes, keep reading the following paragraphs: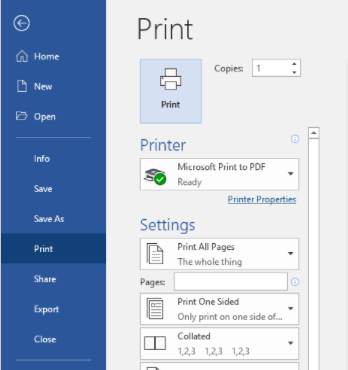 Step 1: Open an email in Outlook that you want to convert;
Step 2: Click on the Print button on the File tab;
Step 3: Select Microsoft Print to PDF in the Printer drop-down menu;
Step 4: Hit the Print button to start converting this email into a PDF document.
Note:

Users can only convert an email simultaneously with this direct method. For multiple emails, you need to repeat the process too many times.
Actually, there is another method to save an email as a PDF. That is to output your emails as HTML files, and then use a third-party PDF program such as SwifDoo PDF to convert HTML files into PDFs. However, this method is somewhat cumbersome, and hence it is less recommended.
How to Export Outlook Emails to PDFs on Apple Device
Mac
For macOS users who need to save an Outlook email to a PDF, Save as seems to be a good solution:
Step 1: Launch Outlook and open the email you need to convert;
Step 2: Choose File in the main menu and then click on the Print button;
Step 3: Select Save as PDF in the drop-down menu;
Step 4: Rename the newly created PDF file, specify where to store this document, and click Save to output this Outlook email as a PDF successfully.
iPad and iPhone
For mobile users, things get much easier to export Outlook emails to PDFs if you have downloaded the Microsoft Outlook on your desktop:
Step 1: Launch the Outlook app on your mobile devices, and then open a message that needs a conversion;
Step 2: Click More (shown as a three-dot icon) on your top right, and choose Print Conversation in the drop-down menu;
Step 3: Zoom out the thumbnails of your email within the Printer Options window, and then choose the More Options on the bottom left corner;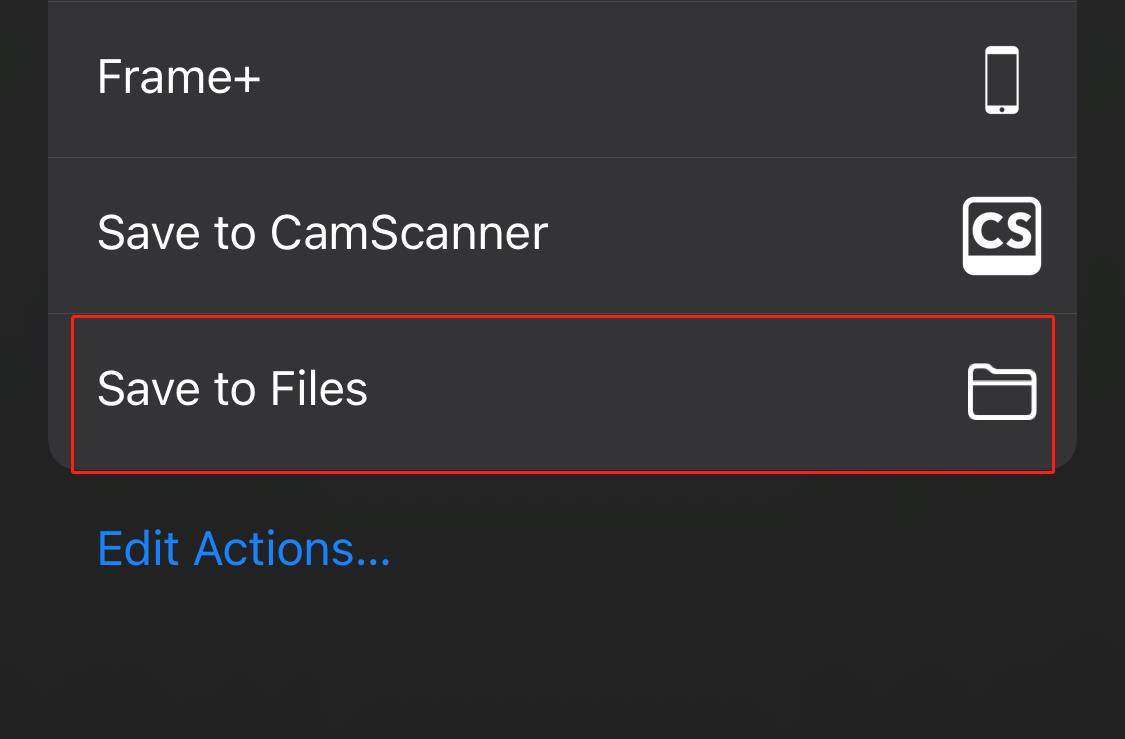 Step 4: The last step is to navigate to Save to Files. Then output the emails to a specific folder. That's all.
This method applies to Gmail and other similar products. Therefore, if you have other apps on your mobile devices besides Outlook, please refer to the guide above. For Android users, the process has no considerable difference. If you wonder how to convert your important emails on Android devices, read the post below.
If you are users of Android devices who need to save Outlook emails as PDFs, follow the same steps listed above.
How to Export Outlook Emails to PDFs Online
Since you work with PC regularly, saving an email as a PDF document online seems to be the most straightforward way. Here we go:
Step 1: Log in Outlook with your account, and click on Inbox to open a message;
Step 2: Hit the More Options (presented as a three-dot icon) to choose Print;

Step 3: In the Print windows, change the destination folder, page layout, pages to print, or color if necessary;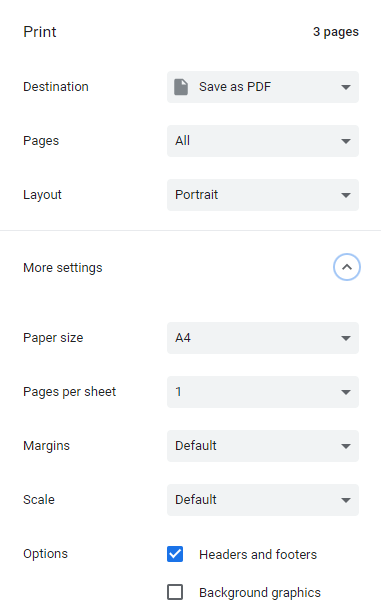 Step 4: Select Save to output this message as a PDF.
Although the steps above aim to save messages from Outlook, you can follow the steps to output your emails from Gmail or Yahoo to PDFs as they share a similar process.
Final Thoughts
In a word, most email service providers have provided inlets with Microsoft Print to PDF to make the email-to-PDF conversion more effortless than ever before. It is noteworthy that if users need to convert multiple email messages simultaneously, Data Extraction Kit for Outlook proves to be a helpful desktop program on Windows.