PDF highlighters are widely used to mark and draw attention to particular sections of texts by accentuating them with vivid, translucent colors. Highlighter extensions, for example, can be useful if you're reading an important PDF file or need to mark important sections for later reading. This post discusses four such highlighter extensions for making your documents more interactive.
Our editors have reviewed multiple highlighter extensions and have come up with the four best highlighter extensions for Chrome. Have a look and select the one that suits you the best to highlight text in PDF files as per your needs.
1#. LINER: ChatGPT Google Assistant & Highlighter
2#. Weava Highlighter
3#. Highlight Magic
4#. Multi Highlight
LINER: ChatGPT Google Assistant & Highlighter
If you need to highlight webpages frequently, then LINER powered by ChatGPT is the one highlighter you don't want to miss out on. This is a renowned extension for Chrome that allows users to search and highlight multiple words on a PDF file or web page. In addition, users can highlight each word with a unique color. What's best about this online highlighter is: LINER can save all your highlights to a collection for future use.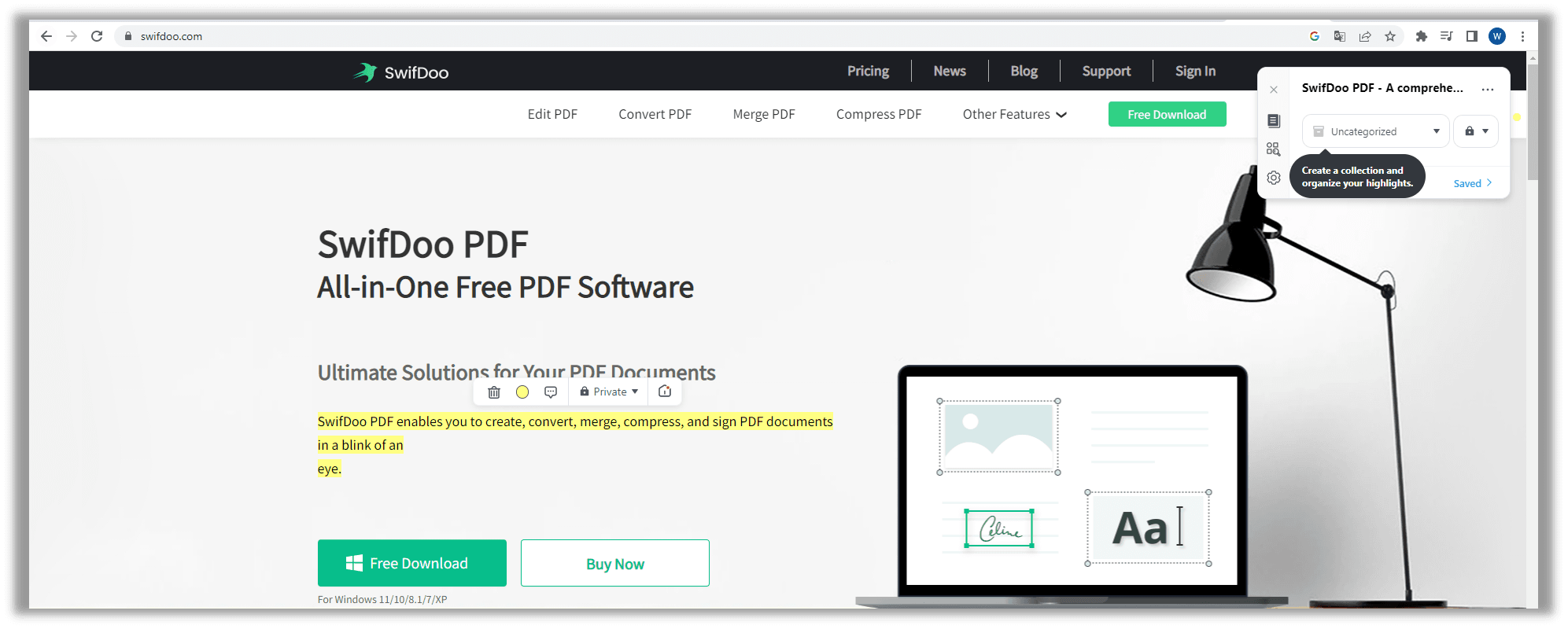 Pros
Ability to highlight text, videos, PDFs, eBooks, and even images
Change the highlight colors and themes
Create a collection and manage all your highlights
Export all your highlights and notes
Customer support
Cons
Sign-in process required
Advertisements on the official website
Weava Highlighter
Weava Highlighter is an all-in-one Chrome extension to highlight PDF text, annotate PDF documents, organize PDF pages, cite, and export website and PDF research in one place. It allows you to highlight a website or PDF in multiple colors and access them anywhere by saving them in the cloud.

Pros
It's a free and easy-to-use tool
Automatically create citations for highlights
Easily save and manage your work
Available for iOS users
Cons
Highlight colors mixed up
Not able to import notes and highlights
Highlight Magic
Highlight Magic is a worthy highlighter extension that enables users to highlight words on any website. It has infinitely random background colors for each highlighted word. You can group your words into lists and import or export your list, too.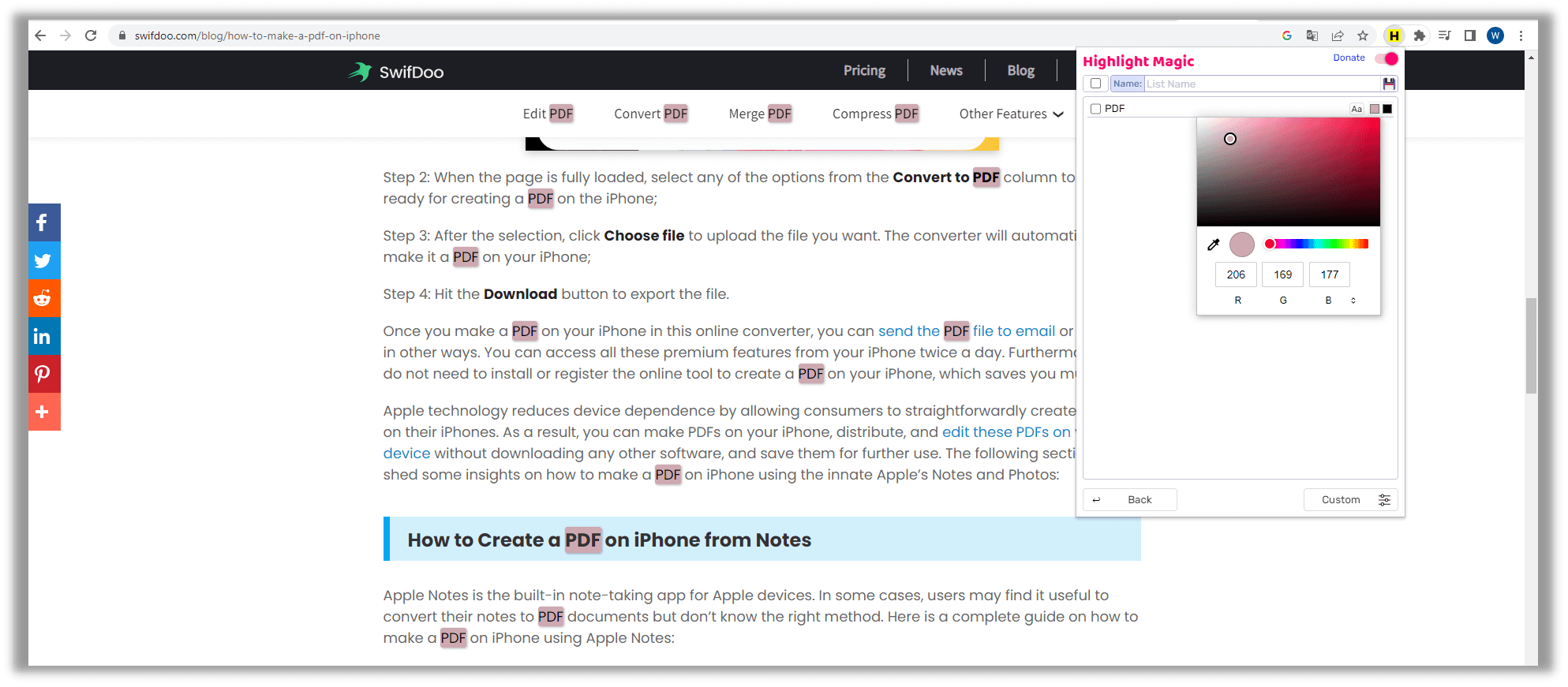 Pros
Work on any website
It helps markup a color for each word
It lets you change colors for a group of words in one go
Cons
Not compatible with browsers other than Chrome
Multi Highlight
We have to admit that Multi Highlight may not be user-friendly enough, but it is still one of the best highlighter extensions for Chrome. It lets you highlight all the words you want on web pages. Undoubtedly, it can be your best pick to highlight automatically on the fly.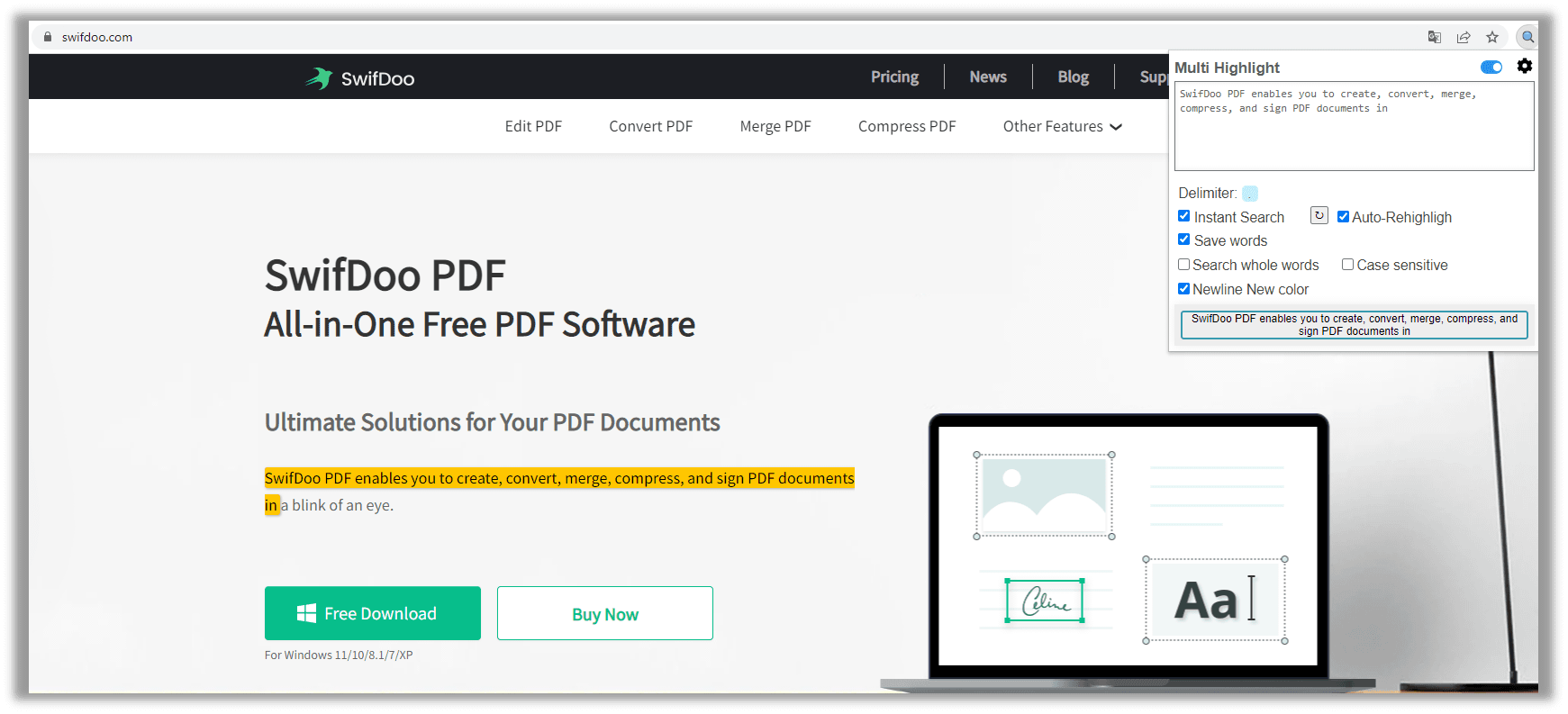 Pros
Enable auto-highlight
Flexible delimiter
Group words by colors
Cons
Highlight the words even if the extension is OFF
Not compatible with PDFs
These are the four trending and widely used highlighter extensions that offer their users the most advanced highlight features. Typically, these highlighter extensions cannot work with scanned PDF documents, even after providing vast advantages. Additionally, they only provide limited colors. So instead, trying the SwifDoo PDF is an easy escape for all Windows users. So let's have a deeper insight into the software.
SwifDoo PDF: PDF Highlighter for Windows
SwifDoo PDF is one of the best highlighters available for Windows users. Due to its name, SwifDoo software is dedicated to all sorts of PDF files and caters to all their needs and requirements. Undoubtedly, it is one of the finest solutions to edit scanned and secured PDF documents. Users can achieve their desired results in minutes by using this tool's highlighter marker. So let's explore its other worthy highlights.
Why should SwifDoo PDF be your go-to solution?
SwifDoo offers multiple advantages to deliver complete assistance to your PDF documents.
Work on all kinds of PDF files, whether scanned or standard ones;
Edit the highlight color and status;
Able to perform area highlight;
Compatible with all Windows versions;
Equipped with multiple features like merging, converting, compressing, e-signing, etc.
How to Highlight a PDF Using SwiDoo PDF?
Now seamlessly highlight your PDF using SwifDoo PDF in a few simple and quick steps:
Step 1: Download and install the SwifDoo PDF on your Windows PC.
Step 2: After launching your program, upload the PDF file you need to highlight.
Step 3: Tap the Annotate tab and click Highlight.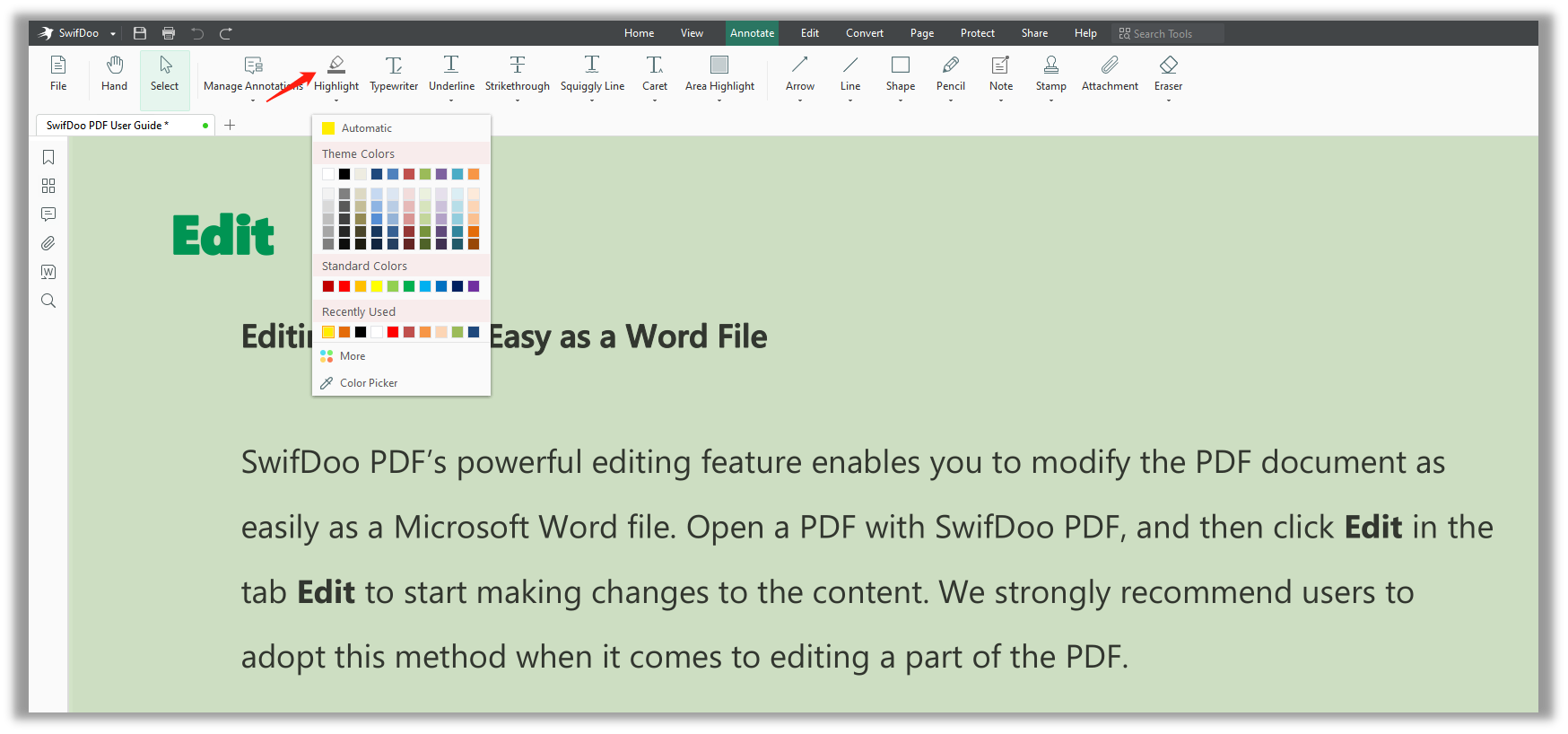 Step 4: Finally, place your cursor on the line or section that needs highlighting and click Save to keep your changes.
Suppose you highlight the wrong area. In such a case, you must right-click the highlighted area and click "Delete" or "Undo" in the screen's top-left corner to remove the highlight from your document. By default, the highlight color is red; you can select your preferred color from the "Highlight" drop-down menu.
Final Words
Highlighter extensions in Chrome are a boon for all online readers, especially in the education industry. We have already provided you with a comparative list of the four popular ones. However, if you're looking for the best highlighter that can help you highlight even scanned and secured PDFs, SwifDoo PDF software may be the answer. This feature-rich app can save you time and effort by bringing complete care to all your PDF files.