Introduction:
Perhaps you have downloaded or received a lot of e-books, research reports, or other documents in PDF format
to read. Reading from
a screen can tire your eyes, so you might expect to listen to PDF content by ear.
For visually impaired people, they also need a way to
read PDF aloud
.
Thanks to advances in technology, there are many computer and mobile applications to help with that.
From a variety of applications on Windows/Mac/web/Android/iPhone, we have sorted out several of the most practical PDF voice readers. The built-in text-to-speech features on your device are also introduced. You can discover how to have them read PDFs aloud or learn the main functions of these apps through this article.
Features or Apps that can read a PDF aloud to you:
SwifDoo PDF: for Windows
Speech feature: on Mac
Adobe Acrobat Reader DC: for Windows and Mac
TTSReader: online
NaturalReader: for Google Chrome, iPhone, Android
Voice Aloud Reader: for Android
Accessibility feature: on iPhone
PDF Voice Reader Aloud: for iPhone
SwifDoo PDF
SwifDoo PDF is a Windows-based voice reader to convert PDFs to audio and read PDFs aloud. It can read a PDF page or an entire PDF document aloud and allows you to select specific text for reading. The auto-scroll feature makes it easy to find where the reading ends so you can quickly start there next time. The desktop application supports 15+ voices or languages, including English, French, and German.
To get the software to read a PDF aloud, follow these three steps:
Step 1: Go to SwifDoo in the top left corner of the application and choose Open to select and open your PDF file;

Step 2: Click the drop-down triangle icon below Read under the Home tab and hit Language to specify the document's language;

Step 3: Select whether to read the entire document or the current page or drag to select text. Then the PDF voice reader starts to convert text to speech and read the PDF aloud.
Ticking the "Show Toolbar" option in the "Read" drop-down list will enable you to adjust the voice volume, speed, and pitch in a floating toolbar. The toolbar also has options for you to stop and resume reading.
By adopting this desktop application, you can not only get PDF files to read aloud but also add annotations to these PDFs for free. It helps add notes, highlight, or underline text, and do more to PDFs. Besides, adding bookmarks to a PDF is also one of the program's capabilities. By doing these, you can easily return to where you left off. As a PDF viewer, SwifDoo PDF allows you to change the software theme color to comfort your eyes.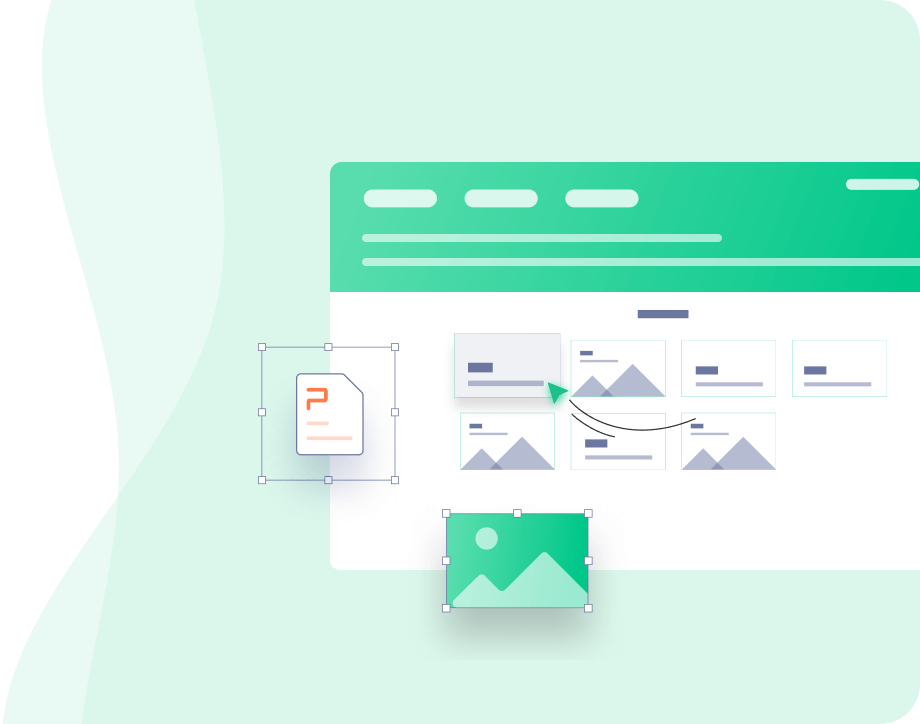 SwifDoo PDF - PDF Audio Reader and Editor
Convert PDF to voice and read aloud PDF files in different languages

Annotate, edit, and manage PDFs in one place

Small size and intuitive user interface
Free Download
Windows 11/10/8.1/7/XP
Speech Feature
When you want to do other work while reading a PDF file, it's great to have your device read the PDF aloud to you. If you use a Mac computer or laptop, look no further and there is native support. The speech feature offered by macOS is designed to read text or a whole document on your screen out loud.
Step 1: Right-click on your PDF file and choose Open to open it;
Step 2: Go to Edit at the top of your screen;

Step 3: Choose Speech in the drop-down list, then select Start Speaking. After that, you will hear how the speech feature makes PDF read aloud.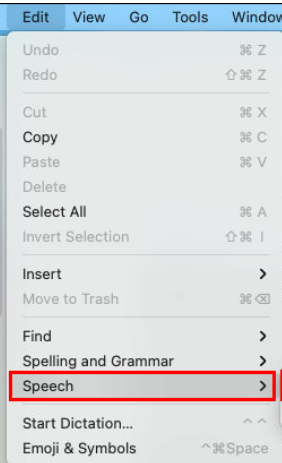 To stop reading aloud, choose "Edit" > "Speech" > "Stop Speaking".
Adobe Acrobat Reader DC
Adobe Acrobat Reader DC is a free PDF software program that can read PDF files aloud on both Windows and Mac. It reads a PDF in British or American English. Setting the voice volume is supported in the software. Adobe Reader, one of the best PDF readers, also has options enabling you to comment on PDF files by highlighting, adding text, etc.
Mac and Windows users may use the software to read PDFs aloud according to the below guide.
Step 1: Drag and drop a PDF document into the program;
Step 2: Click the View menu on the top, choose Read Out Loud and select Activate Read Out Loud. Then the free PDF voice reader gets to work.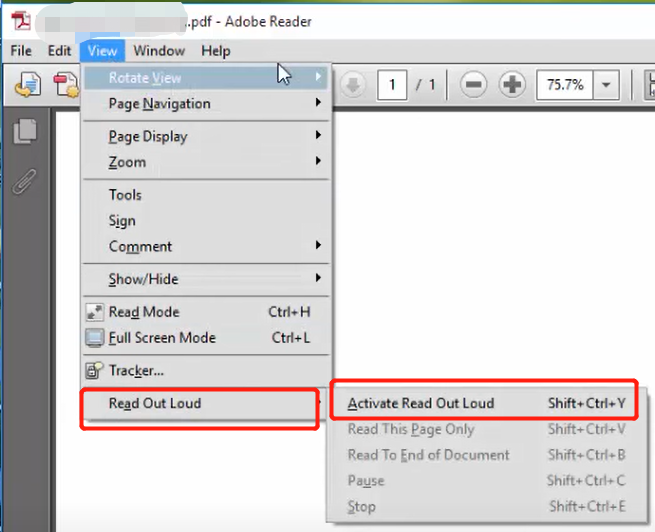 Go to "Edit" > "Preferences" > "Reading" and you can access the setting interface for reading.
TTSReader
No matter what device you have, you can ask for a tool to read PDF files aloud online for free in your browser. Compared with other online tools, TTSReader recognizes a PDF with more words and letters spaced reasonably. It has over 20 voices in more than 15 languages. The web app also lets you listen to a piece of text, a webpage, or an ebook file. Its drawback is the ads on the website.
In terms of how to read aloud a PDF using the software, click the upload icon on the home page of its site, upload your PDF, then tap the audio play icon.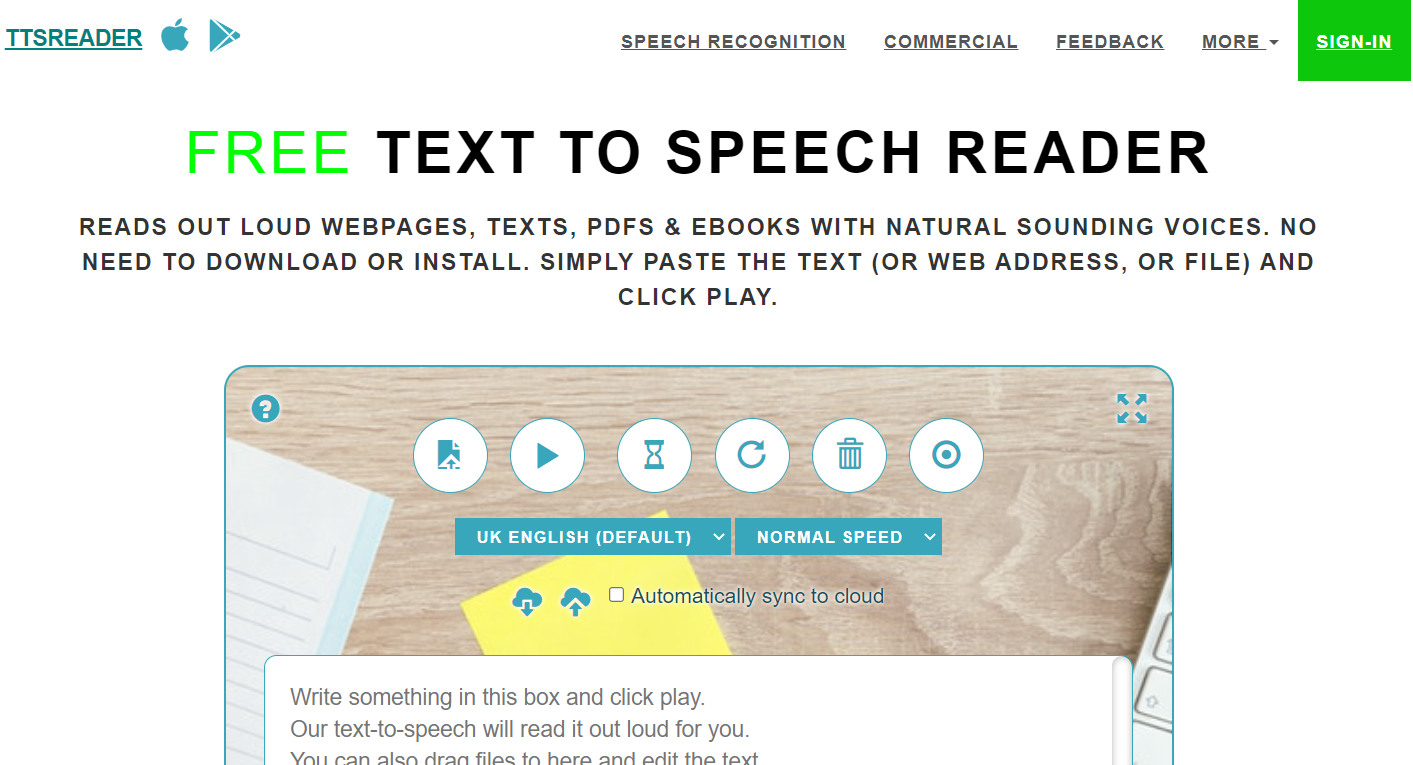 NaturalReader - Text To Speech
NaturalReader is a Chrome Extension that makes it possible to read PDFs aloud. It enables you to listen to a PDF, webpage, Google Doc, or email. It is an AI-powered voice reader created to convert your PDF or web content or email to voice or audio. After adding this extension to your Chrome browser, you can click the Extensions icon in the top toolbar, and choose and enable it. To have the extension read a PDF aloud to you, upload the PDF to the software and tap the play icon.
You can also download the NaturalReader app from the App Store or Google Play to have your PDF read out loud on the go.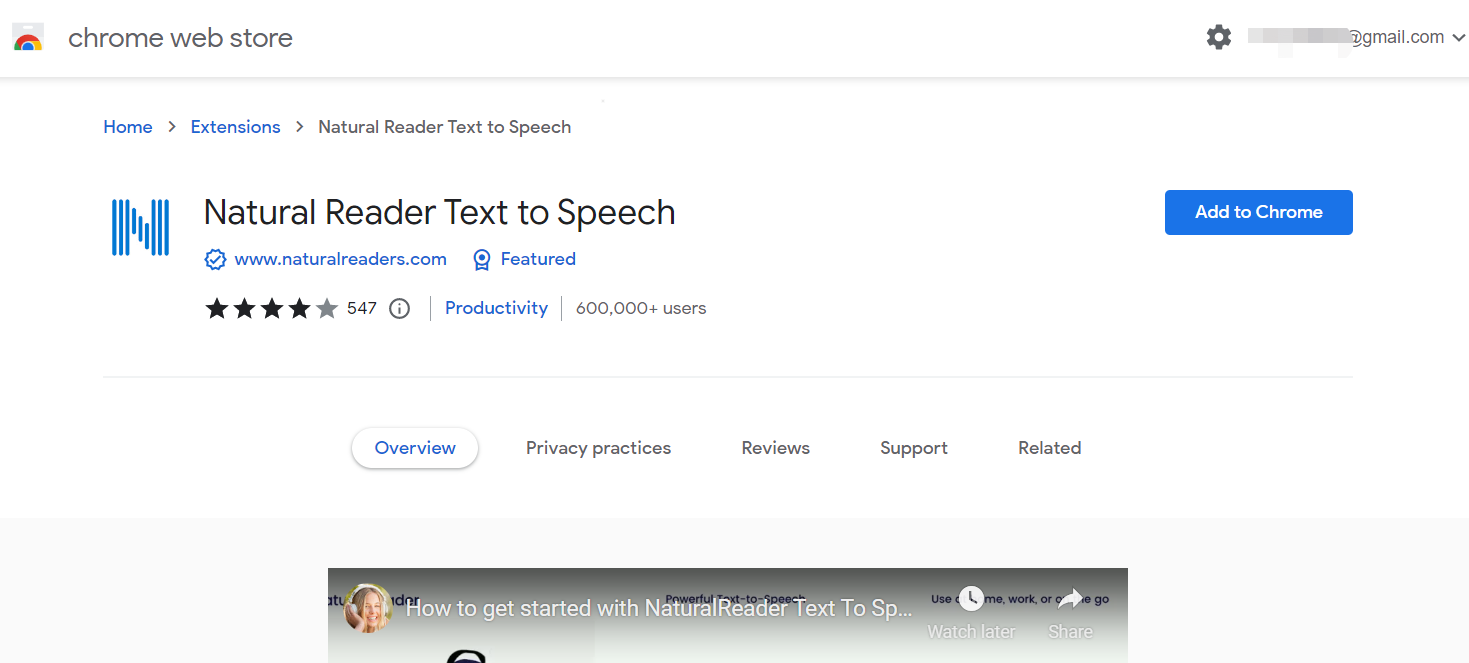 Voice Aloud Reader
If you are looking for an app to read PDF files aloud on Android, it may be worth giving Voice Aloud Reader a go. This app has a powerful PDF-to-speech engine and is an all-in-one voice reader. With it, you can enjoy listening to web pages, emails, PDFs, DOCs, DOCXs, EPUBs, MOBIs, and more documents for free. The downside of the app is that there are not many free voice options. To use the app to read a PDF out loud, add and open the PDF with it, adjust the pitch and volume, select the voice you like, and tap the play icon.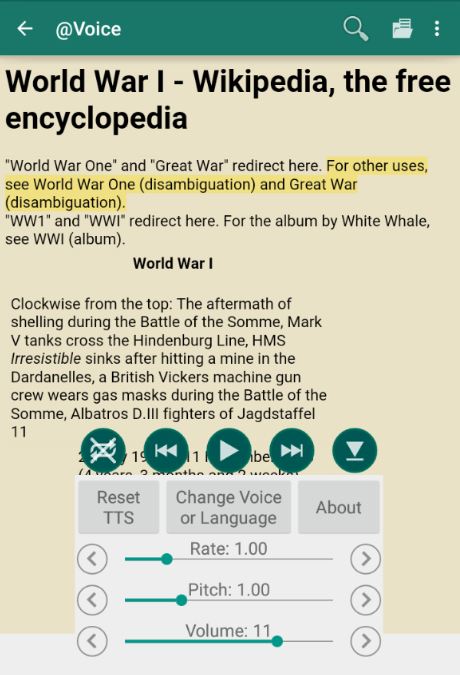 Accessibility Feature
Sometimes you may want to read a PDF on your phone. Those who use the latest iPhone, such as iOS 10, are able to take advantage of the built-in voice reader to read PDFs aloud. To do that, head to "Settings" > "Accessibility" > "Spoken Content", toggle the "Speech Selection" or "Speak Screen" button to activate the reader, and use prescribed gestures to play or stop playing audio.
There are different languages and voices to choose from. You can also use the accessibility feature to read text out loud without any additional apps.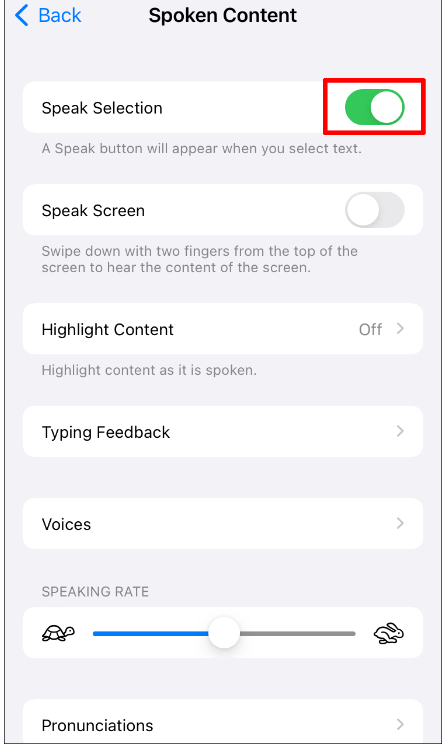 PDF Voice Reader Aloud
Other than relying on the built-in feature, you can download a free app to read your PDFs aloud on iPhones, which is PDF Voice Reader Aloud. This app helps play PDF files from emails, iCloud, Google Drive, Dropbox, and iTunes File Sharing. The file voice reader offers multiple languages and voices and allows you to slow down or speed up playback. It stands out with a feature of bookmarking PDFs.
In fact, both iPhone and iPad users can get the app to read their PDFs aloud. Please note that the app contains ads.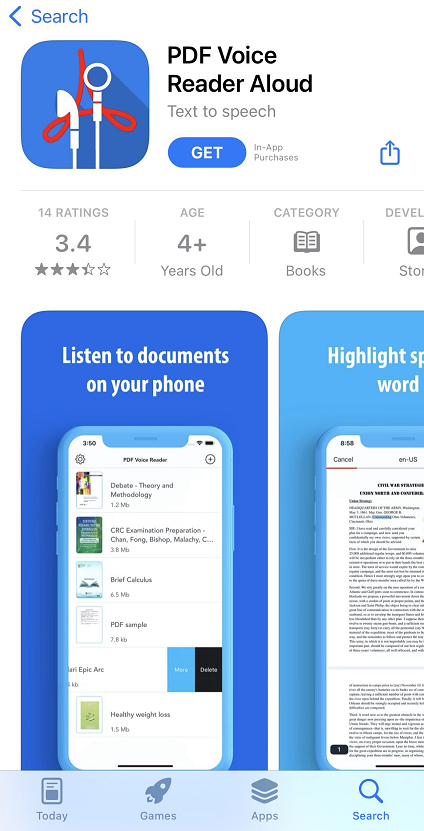 Sum Up
Worried that staring at your phone and viewing too much text will hurt your eyes? Get the internal tools of your device and third-party apps to put your worries aside. Android and iPhone/iPad users can choose their desired mobile app that will read PDFs aloud. As for computer users, a Google Chrome extension or PDF editor is here to get your PDF read out loud for free. If you hope to do more such as changing the text in PDF files, turn to the comprehensive PDF software, SwifDoo PDF.