With a PDF maker, you can convert any image (JPG, PNG) or document file (TXT, Doc, or Docx) to a PDF document on your mobile devices, tablets, or computers and easily share and save them. However, since PDF files are universally acceptable, using a PDF maker to create and convert your files on Android definitely provides greater convenience.
There are multiple online PDF creators that need no installation and work perfectly well on Android devices to keep you on the go anytime and anywhere.
After thorough research, our editors have picked the 5 best PDF maker apps for Android to narrow down your online search and serve you with the best tools. So let's explore the PDF maker tools that can help you create a PDF document for Android phones.
SwifDoo PDF Online Converter
Google Docs
PDF Reader
XODO PDF
UPDF
5 Best PDF Maker Apps For Android: Create PDFs on Android Seamlessly
SwifDoo PDF Online Converter
Clearing your query regarding which is the best PDF maker app, undoubtedly, topping the charts, our recommended pick would be SwifDoo PDF online converter. It is a compact and fastest free PDF maker and converter online and offline tool that provides the ultimate all-in-one document solution for your files.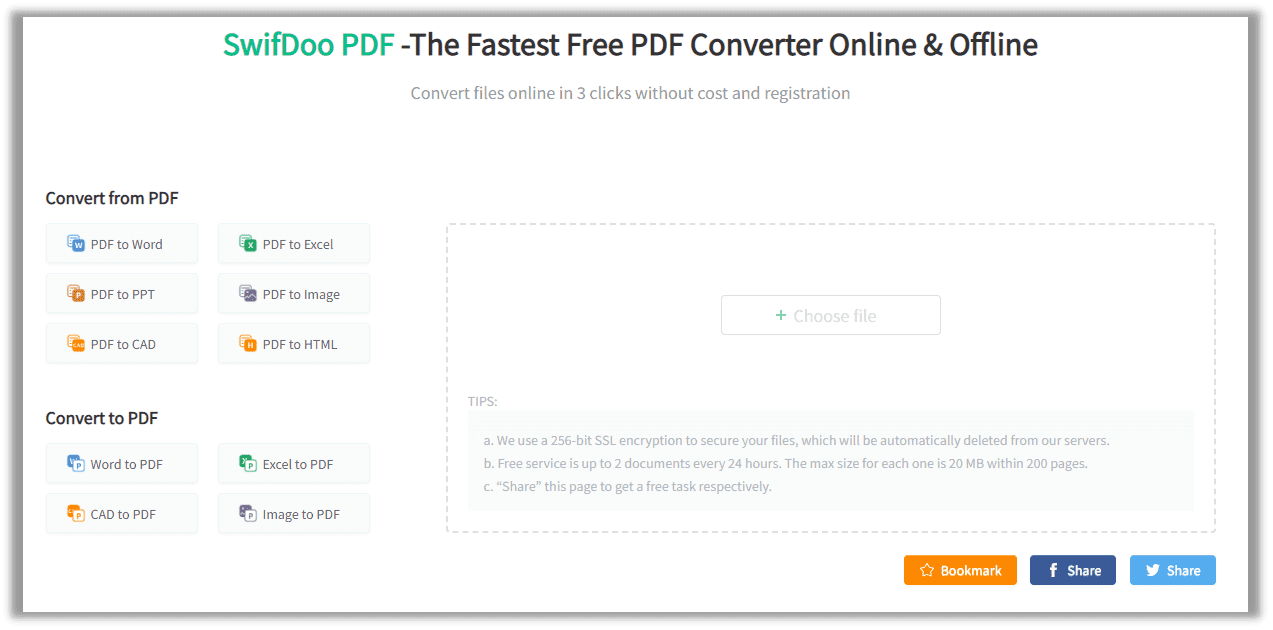 Using SwifDoo, you can create your PDF files in under minutes. Additionally, you can convert your files from and to PDFs and support multiple other file formats like Word, Excel, HTML, Image, PPT, CAD, and more. Moreover, it enables you to edit scanned PDFs with its top conversion technology. Since it is available as a web version, too, no wonder why it is the best PDF maker app.
Pros
SwifDoo lets you edit, convert, merge, compress, annotate, and sign your PDF files
Batch converts PDF files for greater efficiency
Encrypts and password-protects your PDF files to guard them for confidentiality
Supports multiple platforms like Windows, Mac, iOS, and Android devices
Cons
SwifDoo PDF doesn't have an official app for Android yet.
PDF Reader
PDF Reader is also one of the best apps for PDF making that provides a complete productivity solution for your PDF files. You can convert your file formats to PDF files and vice versa. It works to edit texts in PDF files without leaving them and provides security, too.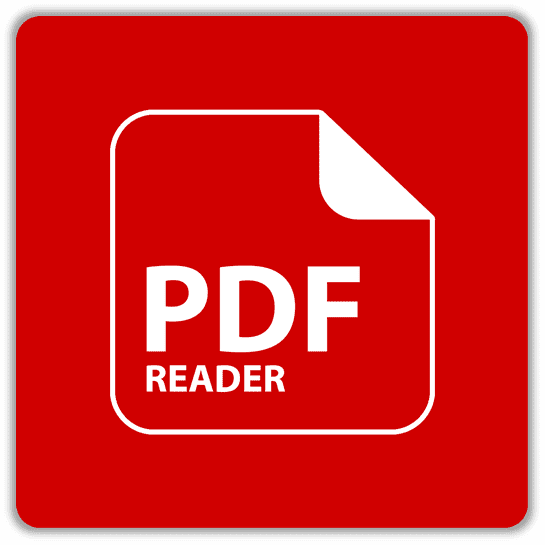 Most importantly, it can extract texts and convert scanned documents into editable and searchable PDFs or TXT files. PDF Reader lets you view, edit, convert, and sign PDF documents on iOS, Android, Mac, and Windows devices.
Pros
Supports an eye-friendly reading experience
Keeps your documents together in a place
Prevents unauthorized access by adding security to your files
Easy to use and handle
Cons
You must purchase the PRO edition to access additional features
Sometimes sluggish for larger files
XODO PDF
XODO PDF is one of the best apps for PDF creation. It is a document creation software designed for businesses to edit, annotate, and digitally sign their documents and share them. Additionally, it supports cloud support to enable online collaborations.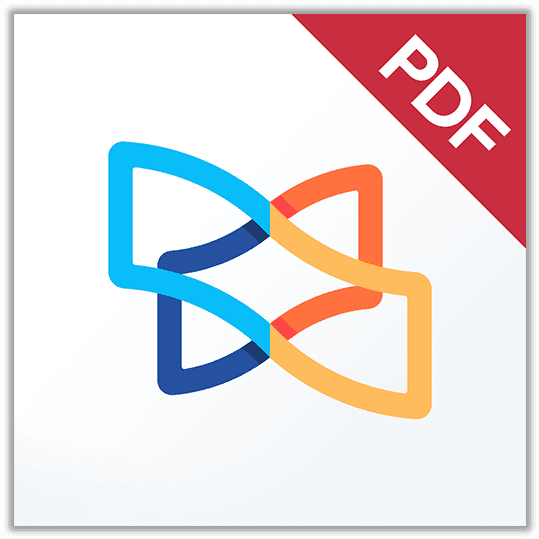 Also, you can create notes, underline and highlight PDF text, insert comments, images, shapes, and a lot more using the competitive and premium technology of the XODO PDF.
Pros
It helps you view, edit and annotate your PDFs
Provides powerful conversion tools
Converts multiple documents at a time
Available cross-platform: Windows, iOS, Android, browser
Cons
Some features are hard to find
Often lags to handle documents
Google Docs
Google Docs is an online word processor tool that enables you to create and format your documents and even collaborate with others in real time. It works to deliver its services perfectly well on the Web, Android, iPhone, and iPad.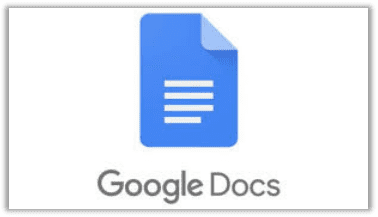 You can simply create a blank document on Google Docs and convert it to a PDF file using the "Download" button in the "File" menu. Though convenient, accessing documents created on Google Docs through other software is sometimes difficult.
Pros
Simple and user-friendly interface
Convert file to multiple other formats like .pdf, .odt, .rtf, .txt, .html, zipped and .epub
Super easy to use and share files
It provides numerous features as a free tool
Cons
Anyone can edit the document while you present it
The icons are pretty small, with no explanations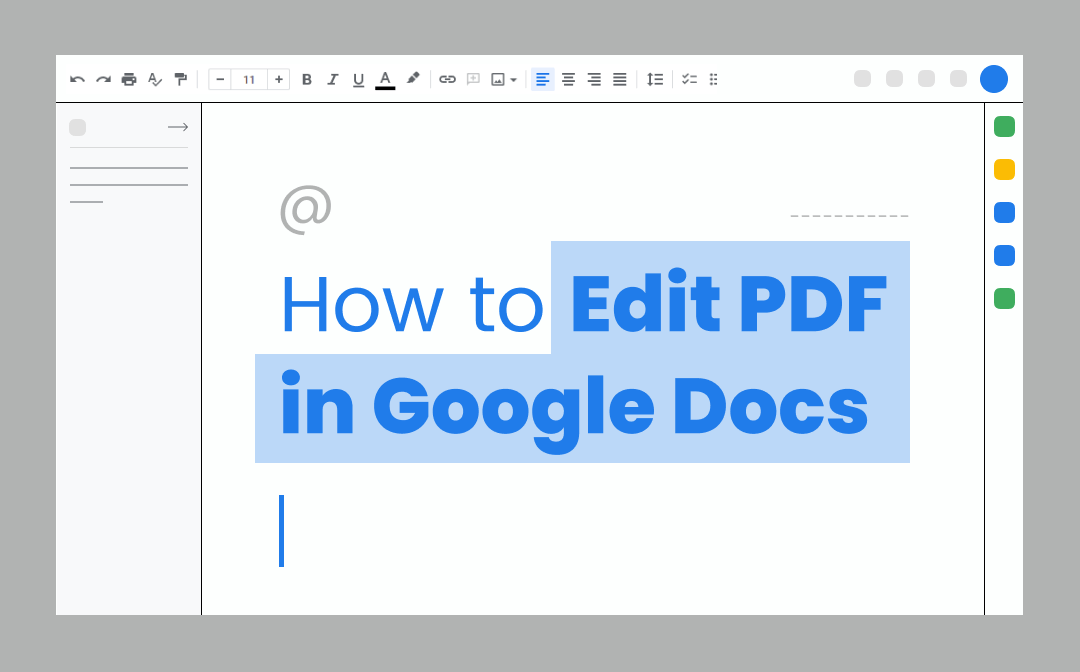 How to Edit a PDF in Google Drive [November 2022]
How do you edit a PDF in Google Drive? Are you looking for the answer? The article demonstrates a freeway and advanced PDF editing option.
READ MORE >
UPDF
UPDF for Android is another excellent best PDF maker app for Android free. It is an easy PDF annotator that works to add highlights, strikethroughs, underlines, drawings, and squirrely lines. It is a fast PDF file manager that lets you copy, move, duplicate, delete, rename, print, email, and share PDF documents on your Android devices.

Moreover, it is a free PDF reader with an intuitive navigation tool that provides a natural and instinctive reading experience to reduce eye strain.
Pros
UPDF is easy to use and has an intuitive interface
It enables you to customize the text alignment
Provides sticky notes to add reliable side notes to your PDF files
It gives a split-screen mode to multitask
Cons
The free trial version lets you convert only 5 PDF files
The number of advanced features is still under update hampering its credibility to be on the top
Wrapping Up
While PDF makers come in handy in creating and converting any document to PDF files, we have suggested the best ones that work on Android. With the pros and cons, you can easily compare the suggestions that work the best for you depending on your needs.
However, our recommended pick would be SwifDoo PDF as it provides a complete solution to your PDF files and secures their confidentiality through its encryption and double password protection feature.