Everyone is striving to use their time more efficiently, whether it's organizing tasks, dedicating time to special activities, or simply spending time on their hobbies. With the rise of technology, productivity looks much different than it did several years ago.
We're constantly surrounded by information, and it can be difficult to filter everything. That's why a lot of companies focus on providing tools or guides on staying productive and keeping distractions to a minimum.
One of the most useful tools we have is productivity applications. Due to the popularity of phones, everyone has access to hundreds of apps that help them communicate, send information, share life events, and even help to increase productivity.
1. Trello
Perhaps the most popular productivity category is task management. Keeping track of activities allows people to complete tasks on time and manage their workload. Trello is more than a project management system with various features to help you complete and review tasks.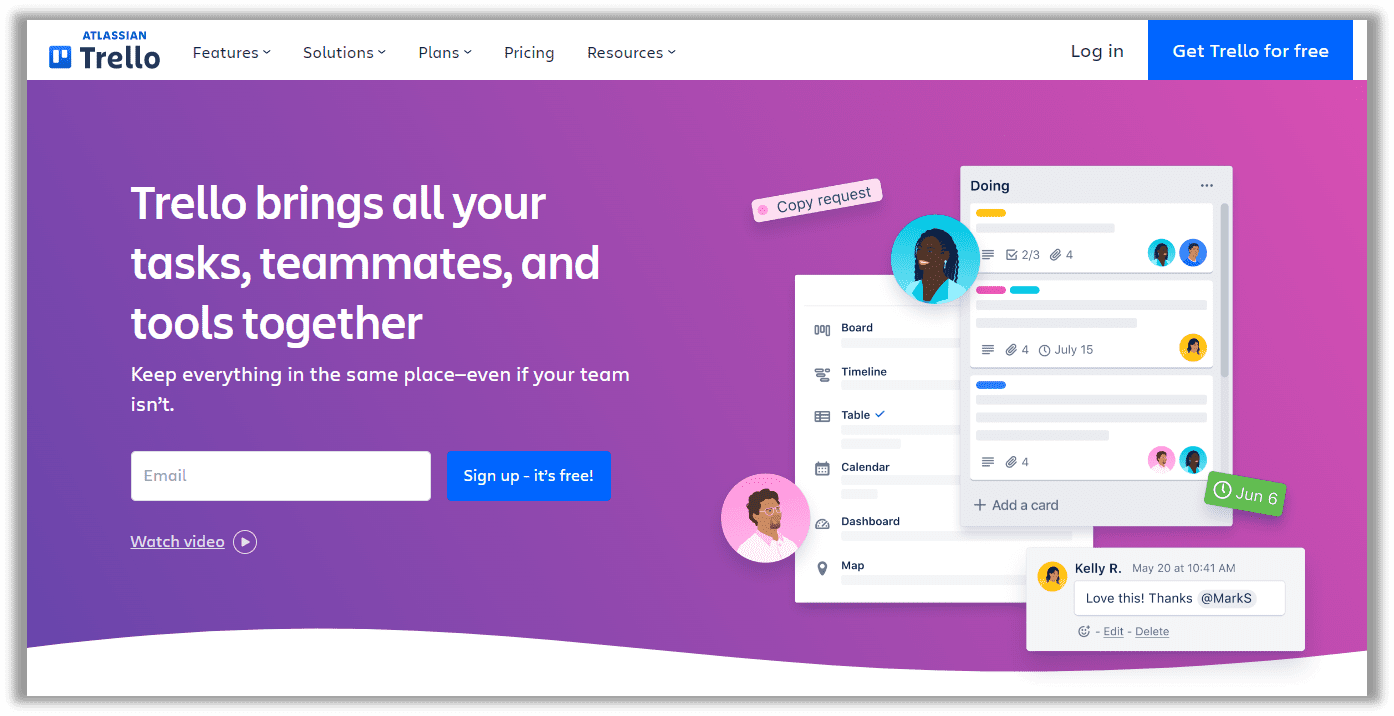 The productivity app uses a system of boards, lists, and cards, which can be easily customized to fit your specific needs. It has visually appealing designs and different categories to split a project into smaller ones, define priorities and descriptions, or collaborate with other people.
By sharing your task boards with others on your team, you can assign tasks and dedicate responsibilities across your team. It'll help to be more productive and finish a project in a timely manner.
2. Evernote
Have you found yourself confused by the numerous places you take notes? Some people prefer to write them down in a notebook, while others do it on their computer. There are some people who mix these techniques and end up with notes scattered around their space.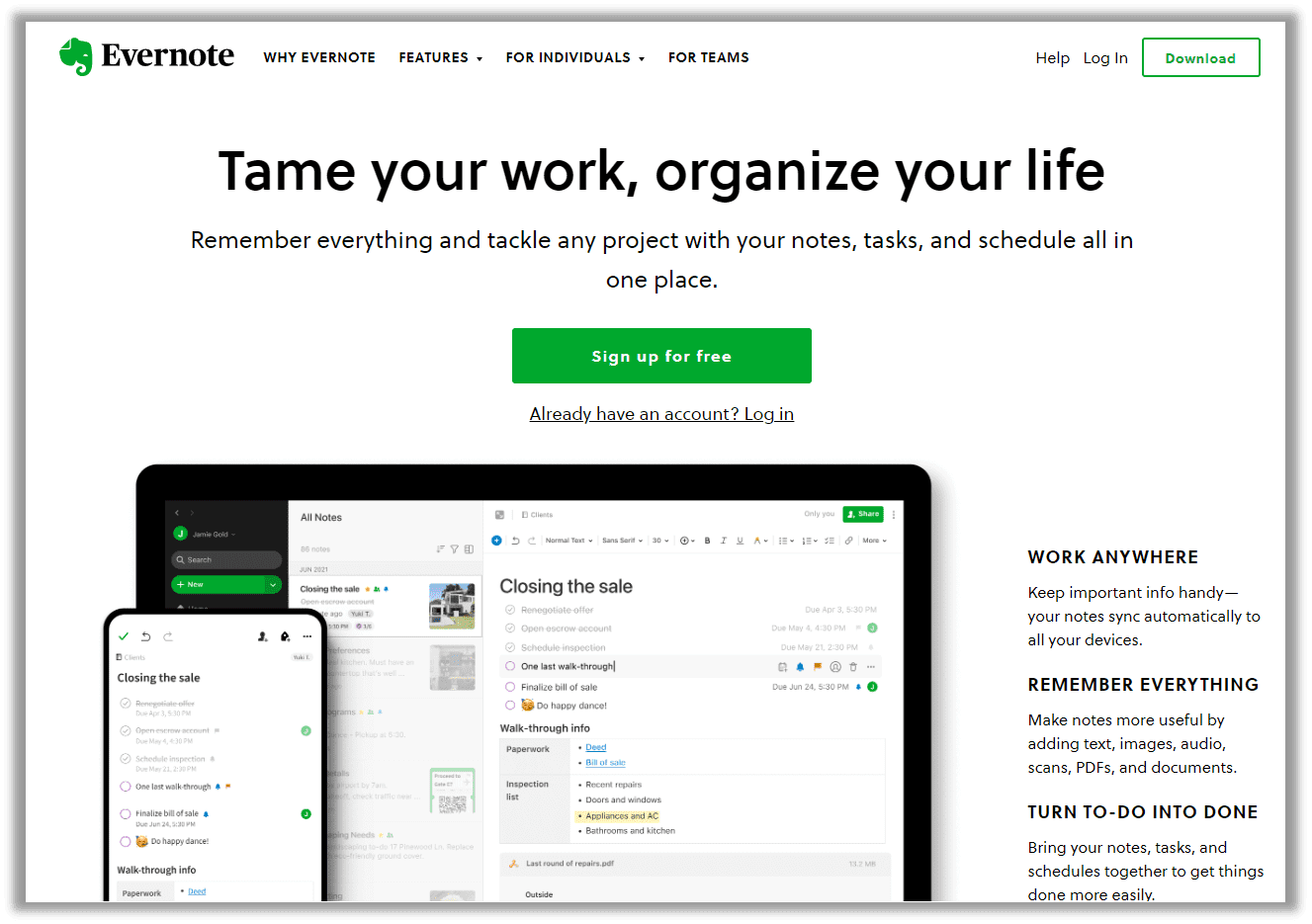 Evernote is a note-taking app that allows you to capture ideas, organize thoughts, and manage tasks. You can have everything in one place accessible from your computer or phone. Evernote includes a search function that allows you to navigate your notes without breaking a sweat.
You can start filling different digital notebooks with your school or meeting notes and give them different labels or visual images. It's a great way to share your notes with other people and collaborate on projects together.
This productivity app allows you to insert images, pictures, and screenshots into your notes and boost productivity by keeping everything organized in one place. You can set reminders to help you keep on track with your notes and create to-do lists to increase productivity.
3. Honeygain
Thanks to technology, we can earn passive income online with a few clicks. Productivity apps like Honeygain enable us to share our Internet connection and get paid according to the amount of traffic we gather. Of course, Honeygain won't make you a millionaire, but it's a great way to be productive and get tens of dollars per month.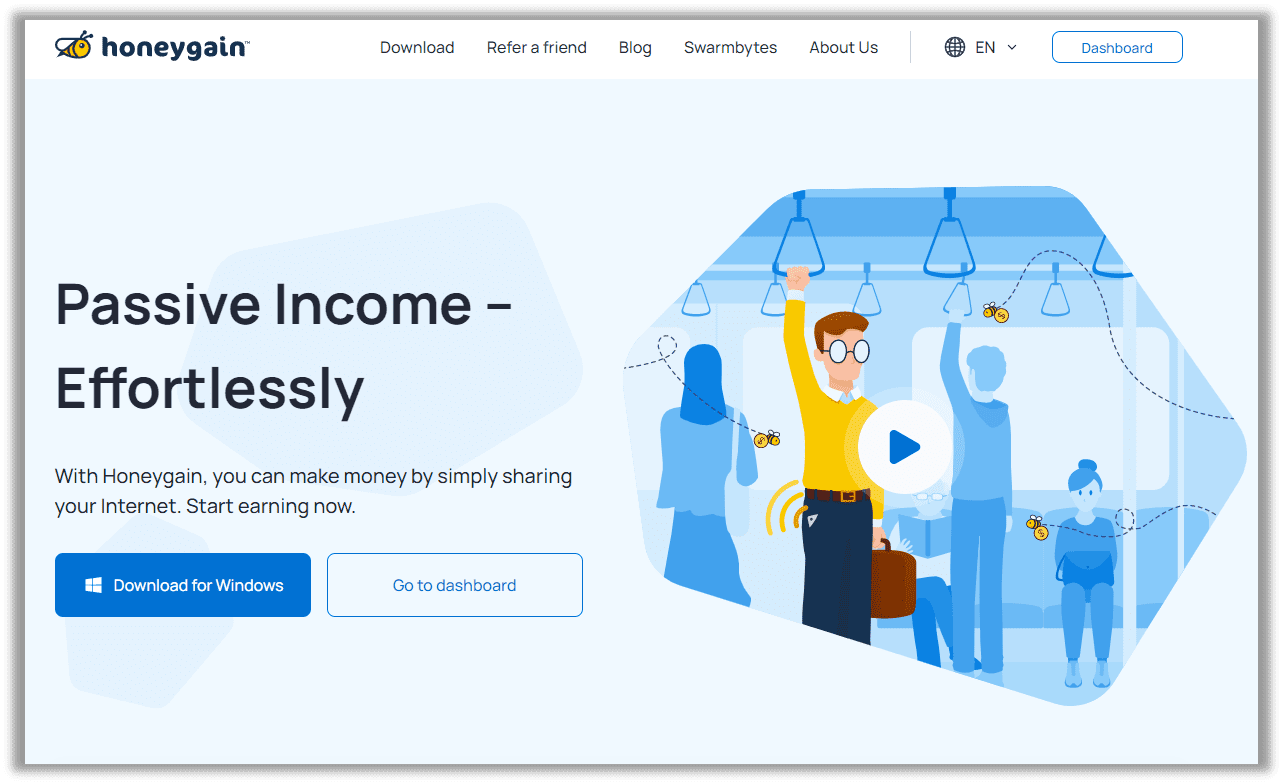 You must download Honeygain, sign up, and keep the app open to generate money. There are some options to boost your earnings if you want to get more money. For example, referring a friend will give you a forever 10% bonus equal to your friend's daily earnings, so make sure you invite active referrals.
While there are other earning options online, Honeygain allows you to be profitable and spend time completing your tasks. With a few clicks, you can make money and be more productive with this app, knowing that your next coffee order is covered.
4. Grammarly
There's no excuse for poor grammar anymore. There are countless productivity applications to help you write emails, social media posts, and even articles. One of the most popular writing assistants is Grammarly which checks your spelling and grammar as you write. It suggests edits for clarity, style, and tone to give you the best experience possible.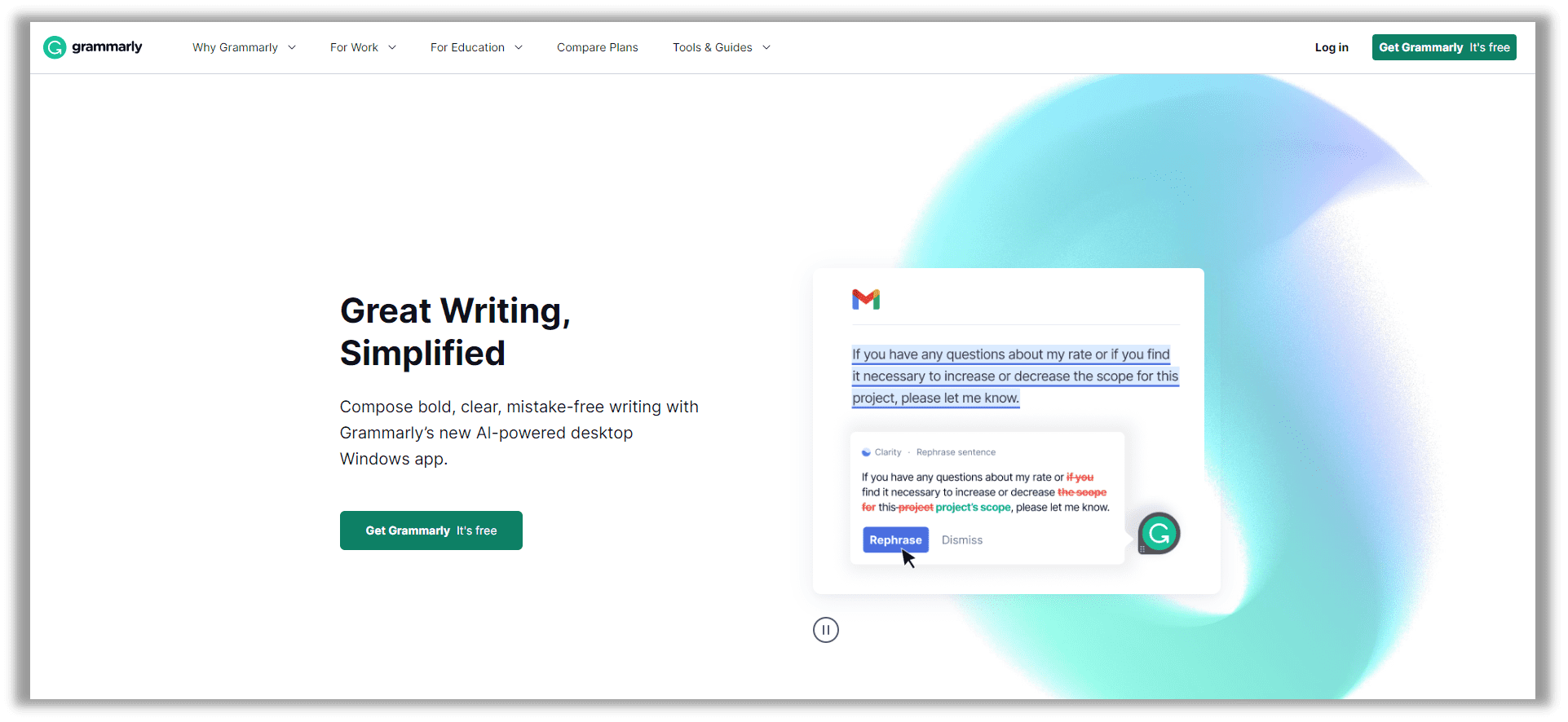 You can download the app or use it as an add-on in your browser. There are options to choose the style you want to keep throughout the texts as well as what audience you want to target. Grammarly offers a premium membership that can help you become more productive and efficient when drafting various texts.
You can automatically select editing suggestions and have flawless writing in seconds. It's a great tool to have if you need to communicate with a lot of people through digital tools every day. Grammarly will give you the best results possible each time you use it.
5. Forest
If you're struggling with maintaining your focus, Forest can help you with its special app design. You can grow trees in your digital forest — each tree takes a certain amount of time to grow, and it only progresses if you don't touch your phone.
That's right! As long as you don't exit the app or tap your screen, your forest will have plenty of trees. Such gamification allows user motivation to skyrocket. You'll get on with your tasks without being distracted by your phone and get a boost of serotonin when you see your trees.
6. Notion
Another popular project management tool is Notion. The productivity app has many features for task management and note-taking with customizable dashboards. You can view Notion's templates to save time or design your own dashboard to accommodate your needs.
The sorting function is great when you want to filter tasks by importance, project name, or task type. You can view progress, completed and to-do lists, and other important information in one place. Recently, Notion introduced its AI, and it can brainstorm meeting ideas for you.
7. Headspace
Meditation has been trending, and rightfully so. It offers many health benefits, and it's a great practice for our mental well-being. Additionally, meditation can increase your productivity when you take time for yourself.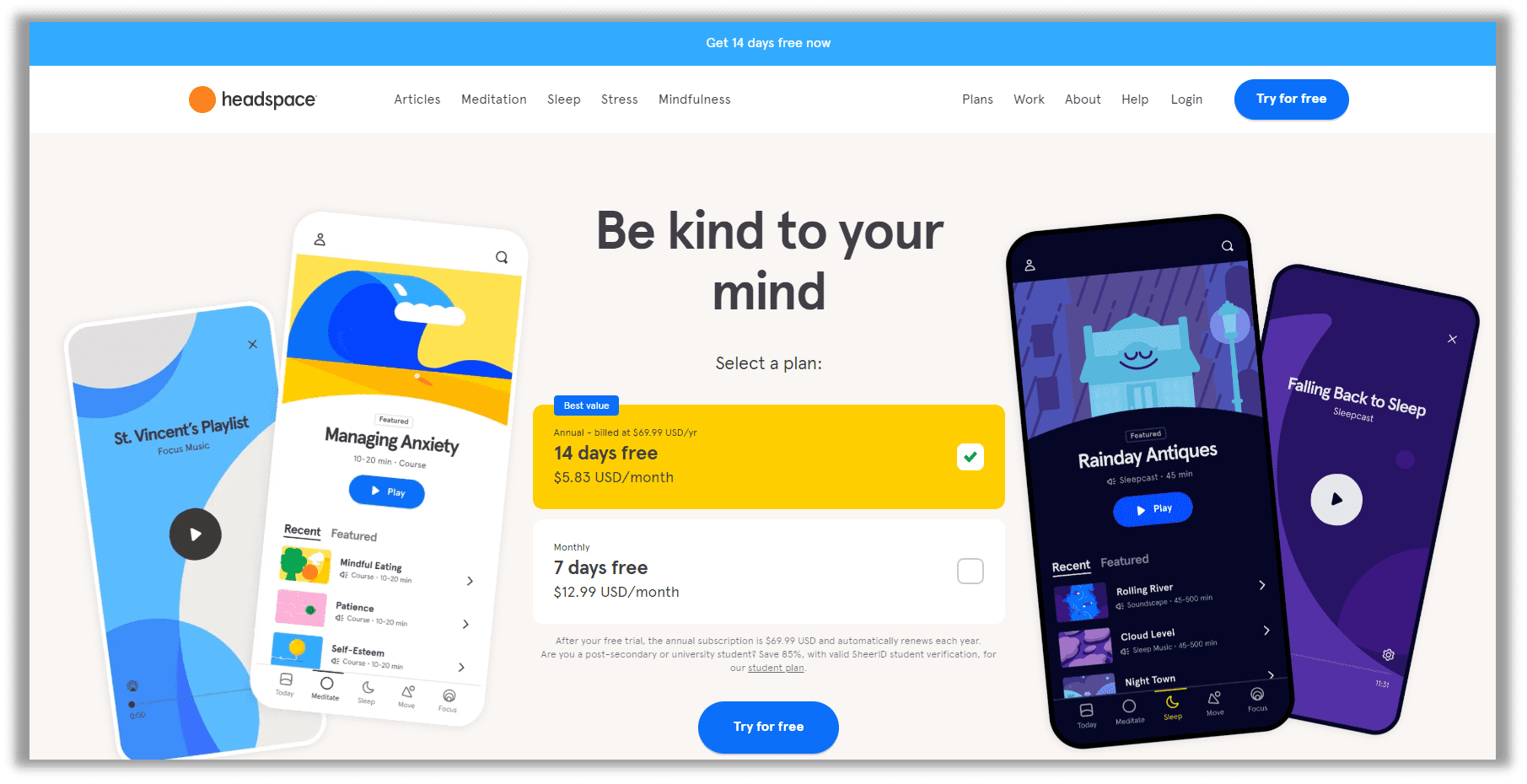 That's why Headspace offers meditation practices in one single app. You can choose from guided meditations or simple timers with nature sounds. If you feel like you need to customize your time, you can! Headspace offers various options to suit your needs and improve your well-being. Meditation reduces stress and improves productivity, so it's worth a try.
Bonus Productivity Trick: Working with PDFs
From document management to industry regulation to day-to-day office collaboration, it has been proven that working with PDFs can increase productivity and helps you adapt to today's demanding marketplace of productivity apps.
PDF forms are a versatile information retrieval tool. Electronic forms can replace traditional paper forms in areas such as questionnaires for obtaining documents, employment, conducting surveys, and so on.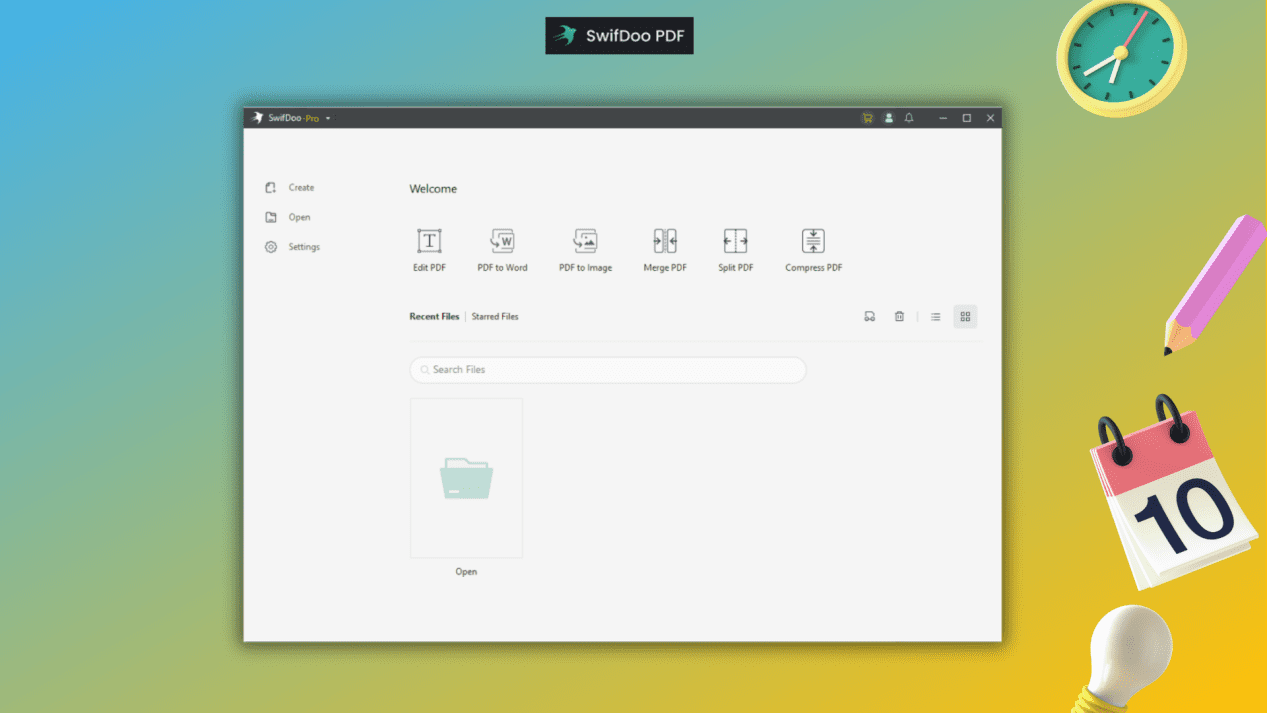 PDF is a convenient format for working with texts that supports many elements. Many institutions very often provide forms and applications to be completed in PDF format.
SwifDoo PDF works exactly as you want
Businesses and other organizations need powerful, yet affordable and easy-to-use PDF software that will work seamlessly with their existing environment as it is with productivity apps. SwifDoo PDF meets all these requirements, combining functionality and performance. Users will appreciate the intuitive interface that makes work easy and enjoyable.
When working with the SwifDoo PDF software, you can be sure that all created documents are fully compatible with other devices, and the ability to achieve greater productivity with PDFs.
In Closing
We live in the digital world, and various apps are available to help us increase our productivity in fun and innovative ways. Whether you'd like to start meditating or writing better texts, there's an app for that. Do you want to make passive income without effort? Honeygain can help you. Do you struggle with maintaining focus? Download Forest and keep your phone away from your work. These productivity apps will help you become more productive and organized so that you can achieve your goals.
The world of productivity apps is overwhelming, but with this guide, you can be sure to make an informed decision based on everything you or your business needs to perform at its best.