Are you managing a remote team and facing trouble having quick, seamless collaboration on your project files and documents? Are you looking for a functional, easy-to-use, and competitively-priced file management tool but don't know where to start? Relax. Let us do the work for you and help you choose the right pick.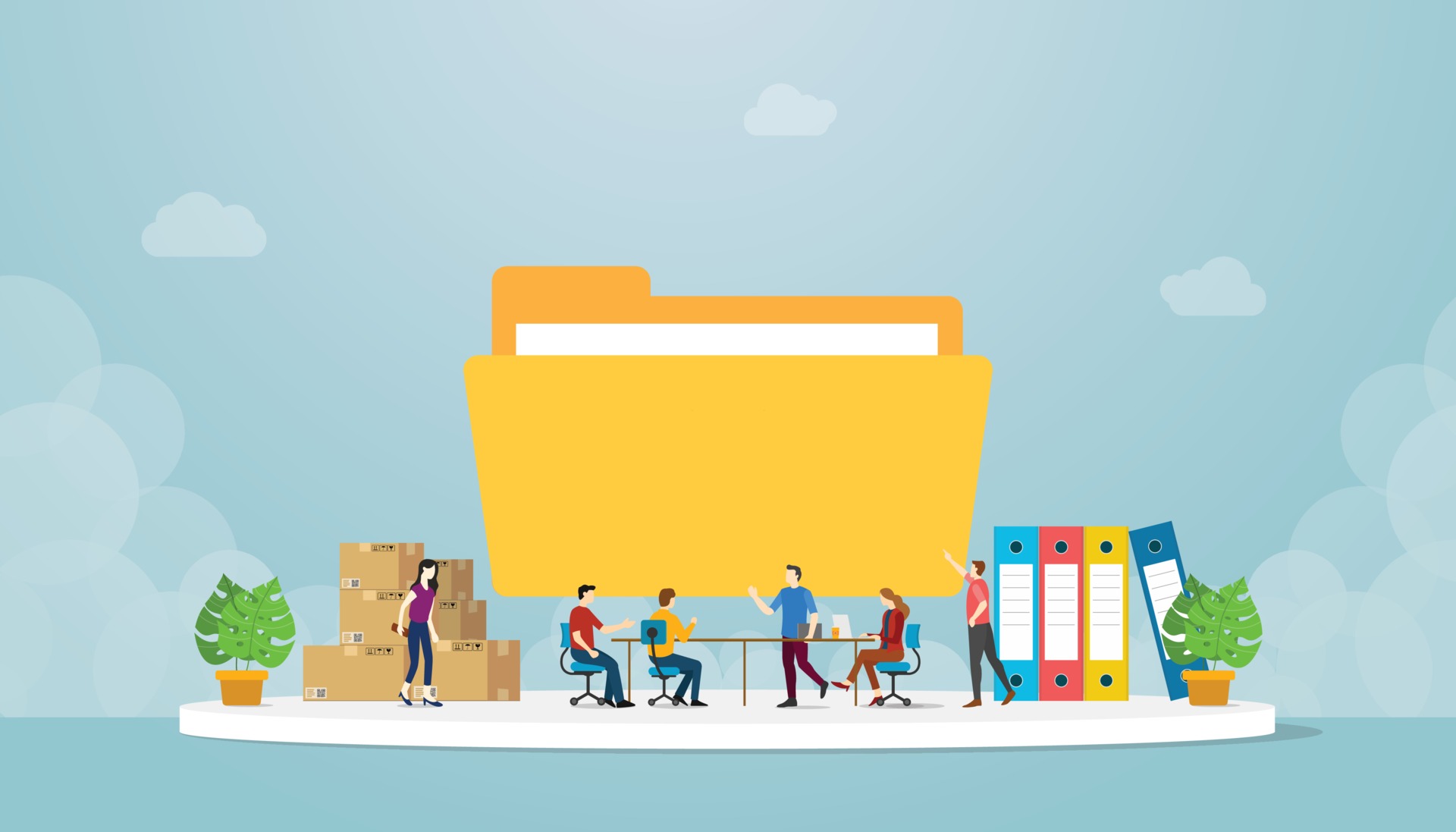 In this digital age, data management has gone beyond creating and storing data in the form of heaps and bundles of old-fashioned paper files.
As millions of teams and professionals work remotely and are likely to continue doing so, digital file management tools have replaced traditional, time-consuming ways of collaborating on crucial files and documents - email threads, scanning, fax, mail, etc.
Without further ado, let's read about what digital file management and collaboration tools are, their importance, and the best solutions available today for project teams of all sizes across various industries.
What Is a File Management Tool?
A file management tool can help you conveniently create, store, organize, and collaborate on all your digital files and documents in one place.
Instead of managing a plethora of file cabinets and huge amounts of paper, cloud-based file management tools enable you to access and manage all your digital paperwork from anywhere, on any device, at any time you want.
Any business would benefit from efficient file management software to ensure smooth running and increased productivity. This article introduces you to the five best file software solutions available today in today's flexible, dynamic work environment.
Five Of The Best File Management Tools For Businesses
PDF-related tasks can cause a lot of time and work problems, but SwifDoo PDF eliminates them for good.
SwifDoo PDF is a comprehensive PDF tool that allows you to create, convert, merge, compress, and sign PDF documents more easily and faster. This highly efficient file management tool has an intuitive design and useful editing tools that simplify the process of editing PDF documents and converting them into commonly-used MS Office formats.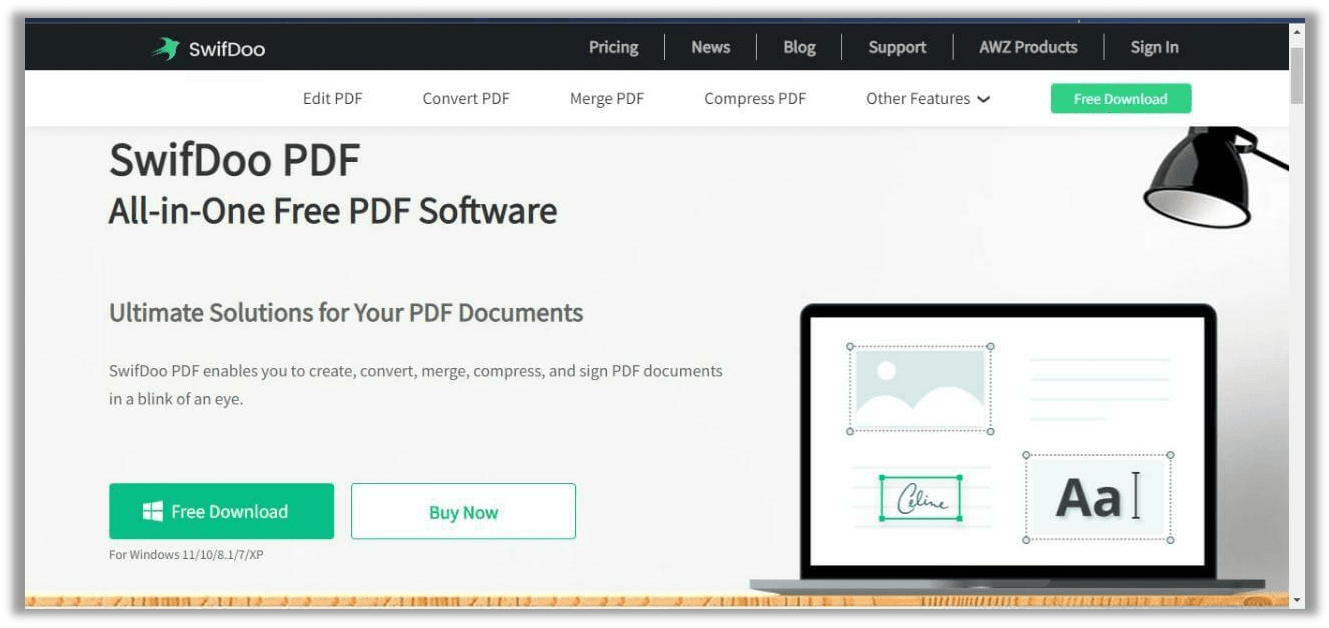 Unlike other PDF software, SwifDoo PDF only takes up 20 MB of disk space, making downloading and opening PDF files as quick as a flash. With SwifDoo PDF, you do not need to worry about threats to your sensitive and confidential data leaks. You get two-level password protection, differentiated permissions, and a legally binding electronic signature.
Key file management features include:
Edit PDF
Convert PDF
Merge PDF
Compress PDF
Create and annotate PDF
E-sign
Merge
Protect PDF
Pricing: The monthly subscription is priced at $20 for 1 end device per plan, while the annual subscription is priced at $3.45 per month for 2 end devices per plan.
ProofHub is an easy-to-use, highly functional SaaS-based work management and team collaboration software with a powerful inbuilt file management tool that enables widely dispersed users to upload, centralize, and organize all files and documents and collaborate on them effectively from anywhere. ProofHub allows integrations with other popular third-party document management applications such as Dropbox, Google Drive, OneDrive, and Box, which allows you to upload files from these apps directly to your account.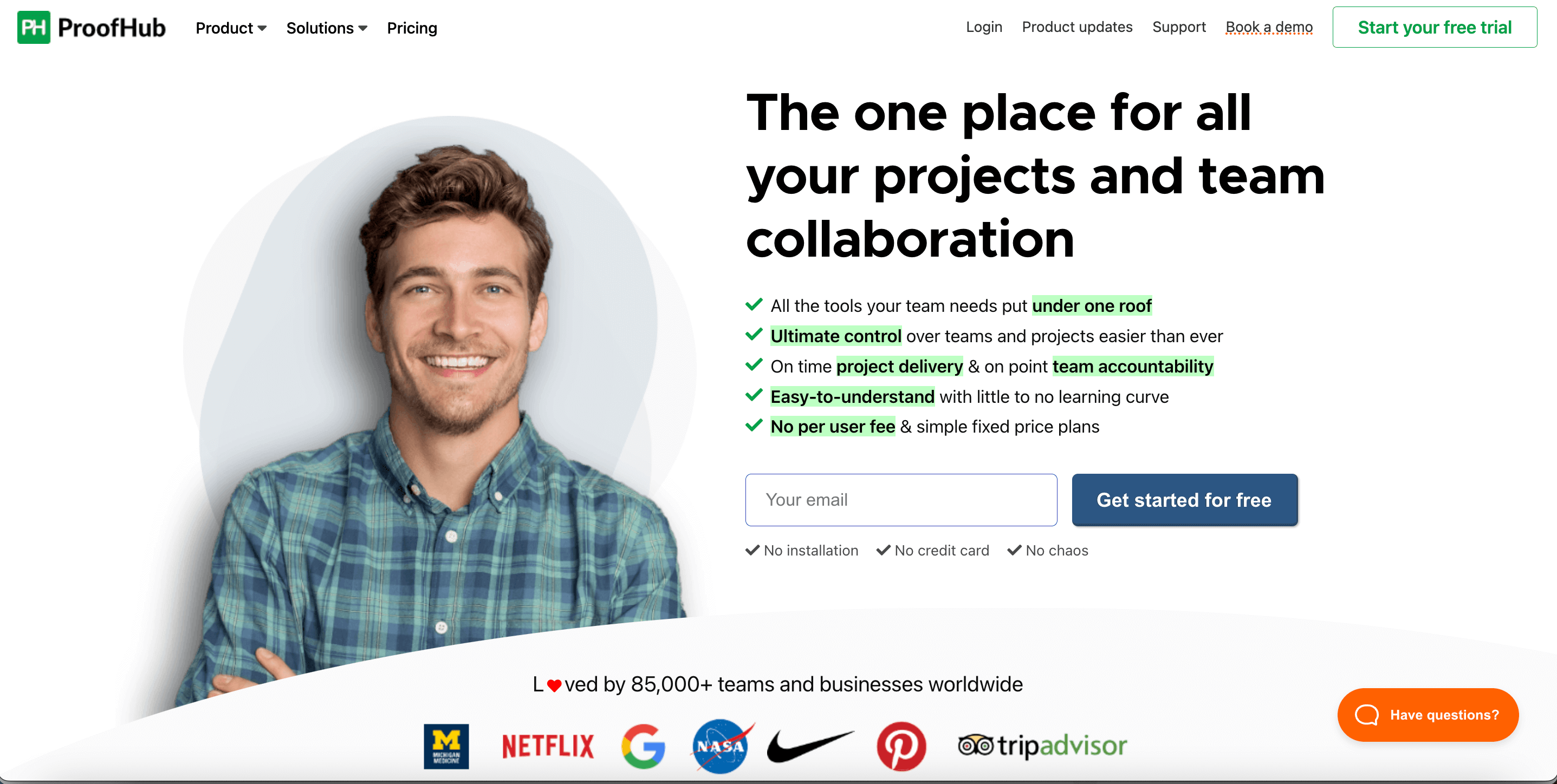 ProofHub also facilitates quick collaboration on your files for easy reviewing and proofing through markup tools, attaching files and docs to tasks and discussions, sharing file links, and adding comments. Apart from file sharing, you can use ProofHub's wide range of features to manage various aspects of your work, like task management, time tracking, project scheduling, reporting, note-making, and much more.
Key file management features include:
File versioning
Share file links
Download multiple files, folders, and subfolders at once
Upload files via email
Advanced search
File previewing and proofing
Pricing: ProofHub offers flat pricing plans that allow an unlimited number of users. The fully-loaded Ultimate Control plan is priced at $89 per month when billed annually.
eFileCabinet is a comprehensive document management and workflow automation tool that helps small and medium-sized businesses reduce time spent on paperwork and put more focus on other important tasks. This full-featured business document management system has an intuitive user interface and excels at offering version control, file sharing, and document retention and compliance features.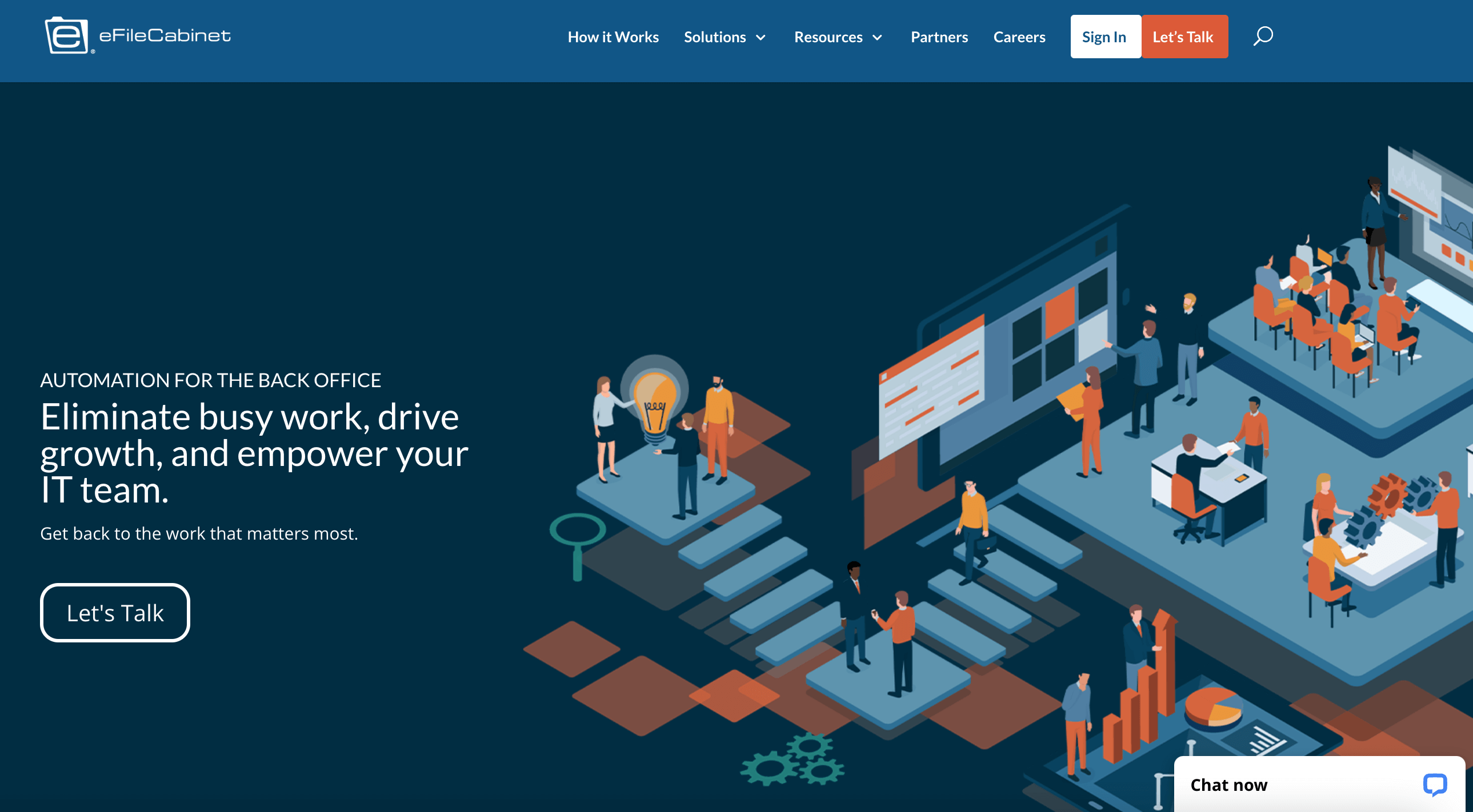 The tool offers unlimited storage, an automated cloud backup service, and a sizable template library. Its functions are quite easy to use, even for new users, and the robust set of multiple management tools enables administrators to specify different permissions for the employees. Powerful features like email importing, Workflow, OCR, secure file-sharing, and eSignature requests are all available on one platform.
Key file management features include:
Both online and desktop solutions
File retention
Quick upload
Outside program integration
Alerts
Role-based security
Pricing: Contact eFileCabinet for pricing plans.
PaperSave is a popular document management, electronic workflow, and invoice automation solution for businesses of any size across various industries. The tool lets you streamline business processes with electronic workflows and significantly improve employee productivity while cutting down on time wastage.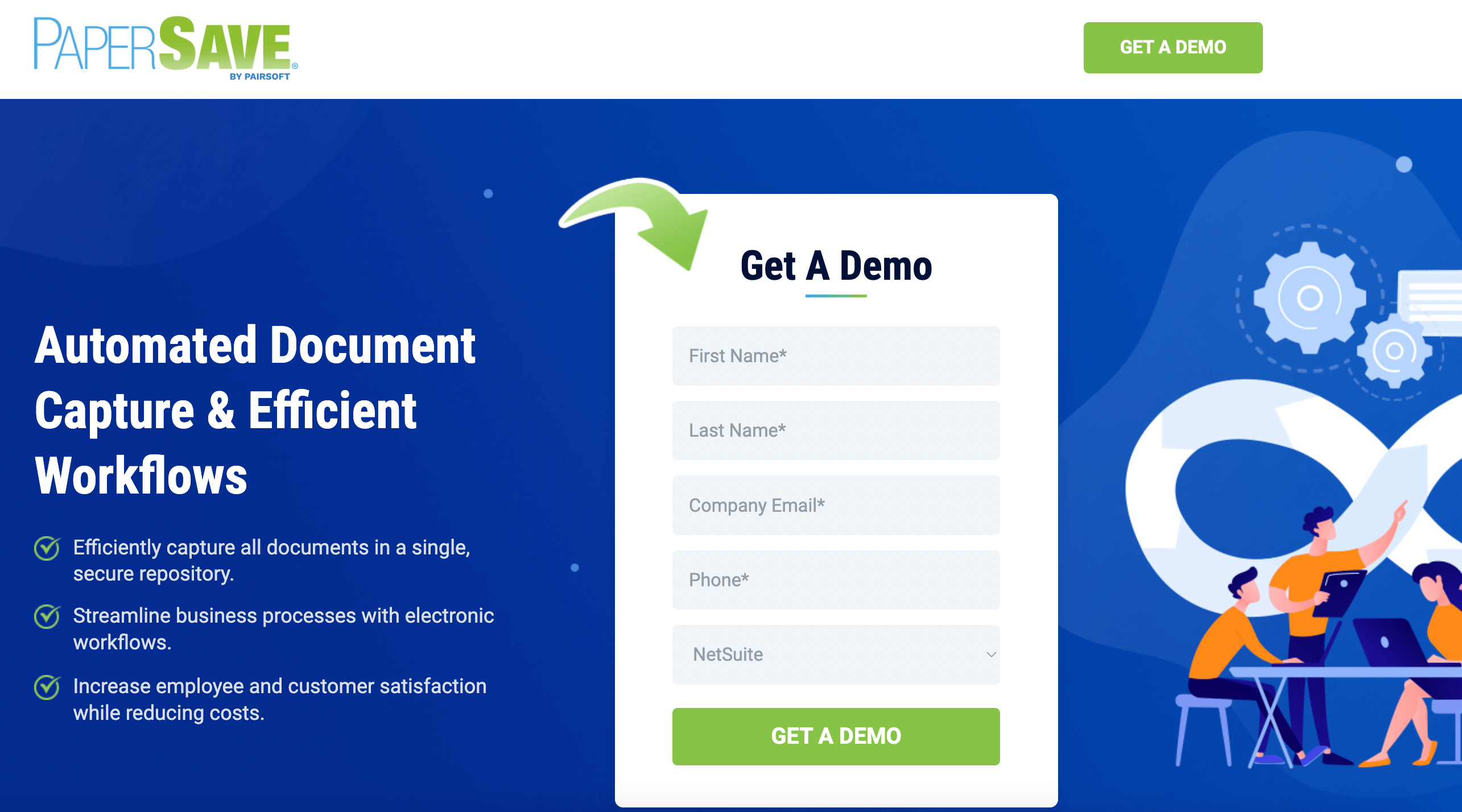 PaperSave is a user-friendly tool that supports a wide range of document capture methods directly from the user interface through its leading ERP and CRM solutions. Its intelligent optical character recognition (OCR) engine immediately supports new document formats, and intuitive search functionality makes it easy to retrieve documents and saves you valuable time.
Key file management features include:
State-of-the-art Document Capture
Consistent workflows
Cutting-edge search
Reliable security and auditing
Seamless integration with third-party apps
Consistent workflows
Pricing: Contact PaperSave for pricing plans.
Templafy is a next-gen document management platform that lets employees create high-performing business documents faster. This efficient file management tool organizes and stores all business documents in an easily accessible, cohesive library where users can collaborate with others and track changes in real time.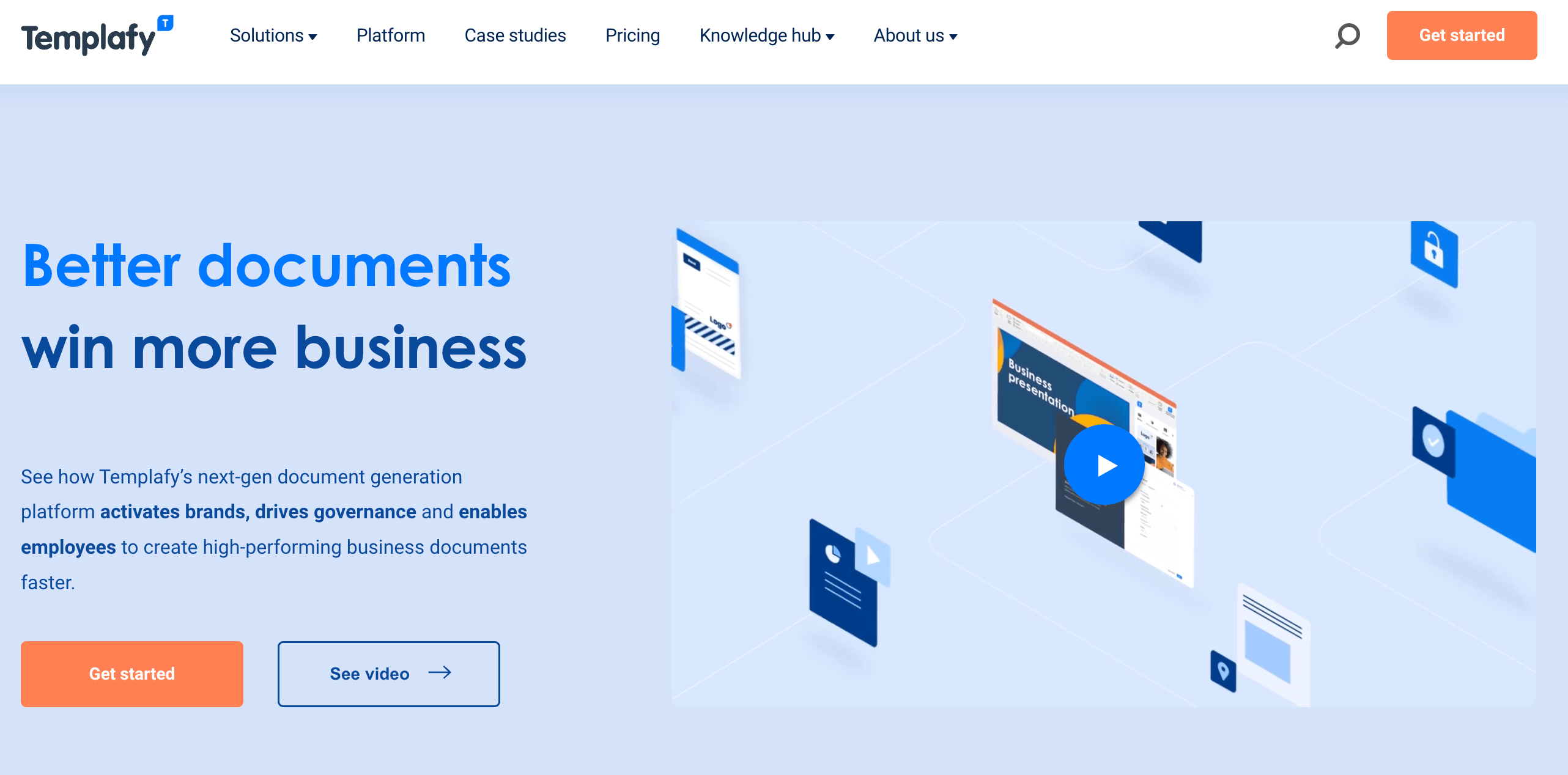 Templafy is a smart software that automates the creation of crucial documents such as NDAs, HR contracts, and customer service emails. It provides users the ability to create a wide range of business documents by using custom templates and helps eliminate blind spots in metadata and classification issues across all company documents.
Key file management features include:
Document automation
Document governance
Email signature management
Template management
Simplified document editing
Automated document assembly
Engagement and tracking
Pricing: Contact Templafy for pricing plans.
The Last Word
Remember, it's not about choosing the best, but the right file management software for your business. The right tool is the one that fits your document management needs perfectly without making things complex and overwhelming for your team members.
It can help your business become more organized, productive, and time-efficient while significantly cutting down on paper usage, storage, and security costs.
With so many options to choose from, choosing a tool that suits you best can be a daunting task. So, we chose to simplify things with the aforementioned list.
The tools listed are some of the finest file management applications and offer a range of features to meet the varying file-sharing, organizing, and collaboration requirements of teams across various industries.