Introduction:
Want to immerse yourself in a love story and experience a virtual romantic journey in your leisure time? You must look no further than
It Happened One Summer
. This is a book that tells love, the dilemma when faced with choices, self-exploration and a memorable summer. You will see how the protagonist, Piper Bellinger, grows up, falls in love and changes her mind through the twists and turns in life.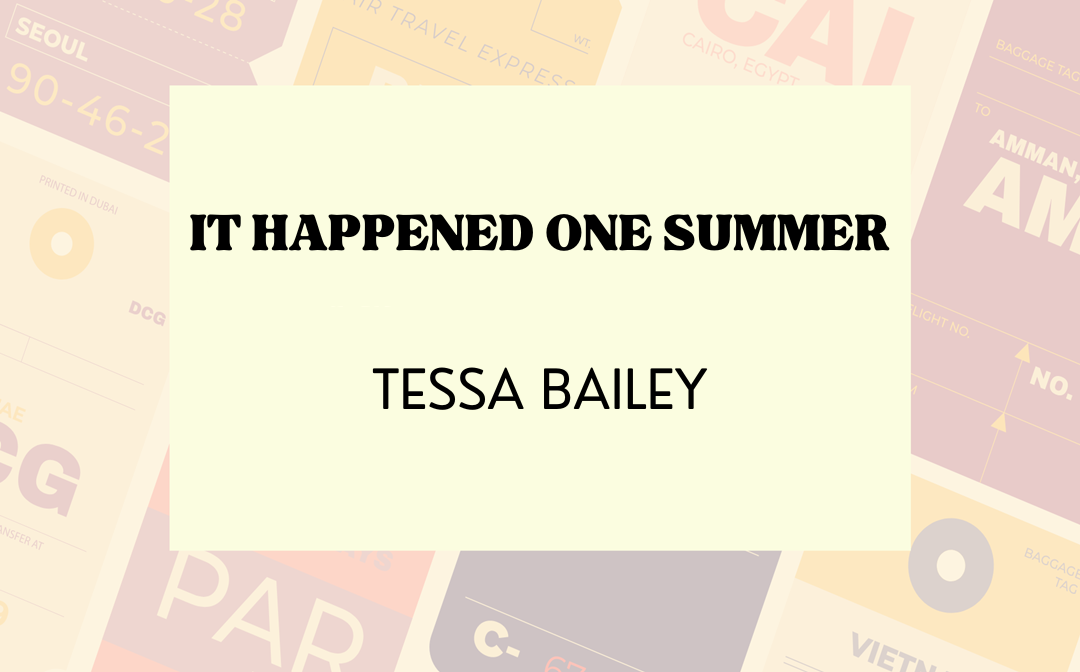 This post gives a full introduction to the book, from the author and book series to summary and more. A free PDF viewer is introduced for you to enjoy the It Happened One Summer PDF delightfully.
It Happened One Summer: General Info
Published in 2021, the It Happened One Summer book is written by Tessa Bailey, an American author who was inspired by the TV drama Schitt's Creek to create this work. The contemporary romance fiction novel tells the story of what happened since the heroin Piper Bellinger goes to Westport, Washington from Los Angeles. The paperback has 416 pages and there are a total of 31 chapters.
It Happened One Summer is the first book of Bellinger Sisters series and the book 2 or sequel to it is Hook, Line, and Sinker. The book series was both New York Times and USA Today bestseller and is highly popular on TikTok. The book contains explicit and spicy scenes and is appropriate for adult readers aged 18 and up.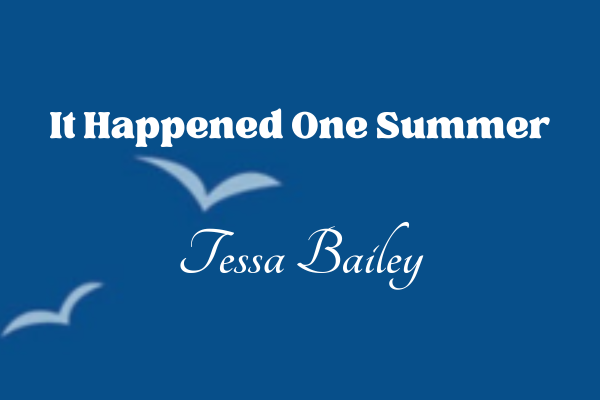 It Happened One Summer Summary
The main character in It Happened One Summer, Piper Bellinger is a fashionable and pretty socialite in Los Angeles. She is arrested for throwing a wild and illegal party after being dumped by her boyfriend. Due to that, her wealthy stepfather, Daniel exiles her to the small fishing town called Wesport in Washington to manage a bar of her late birth father. Her father hopes she can become more mature and responsible.
In the It Happened One Summer's plot, when Piper Bellinger goes to the bar with her sister, she met Brendan Taggart who is a fisherman and captain. The two people were hostile at the beginning and gradually became attracted to each other. However, Piper always plans to go back to Los Angeles and thus she is struggling with conflicting feelings.
In the later part of It Happened One Summer, Piper starts to think if the previous life is what she really want and whether she should return or stay with Brendan Taggart and this small town. Her heart wavers.
It Happened One Summer Review
While this book's storyline seems to be cheesy and predictable for many readers, it's right in the genres those rom-com novel fans love. By reading It Happened One Summer, you surely will step into the sweet, relaxing and a little spicy captivating world. The LA wild child - Piper and Brendan both have multiple layers of themselves to be explored. You can easily find their inner struggles and personal growth as they begin and develop a relationship.
If you are looking for a fun, engaging, and summer story, Tessa Bailey's It Happened One Summer with loveable characters is the book for you. It brings you a breezy and adorably memorable moments.
Read and Annotate It Happened One Summer PDF
Many bookworms are used to reading PDF ebooks instead of physical books as PDF is portable and economical. With an It Happened One Summer PDF, you can add and share your comments and notes to the book to broad platforms and view them anytime on a digital device. A handy PDF reader app, SwifDoo PDF allows you to instantly do translation, word count, and word search in the PDF book while you are viewing it.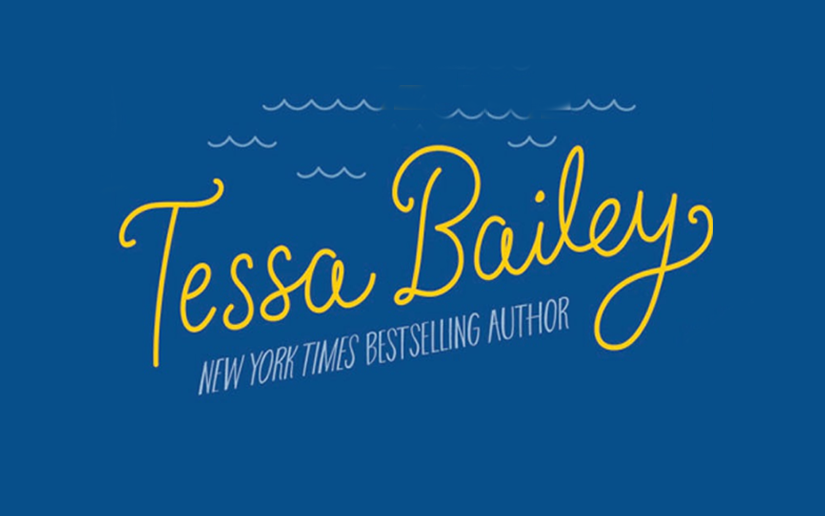 Read It Happened One Summer with SwifDoo PDF
If you have ever purchased or downloaded It Happened One Summer from online ebook stores or any other sources, and are looking for a tool to convert the ebook formats in order to read on a selected device, you must download SwifDoo PDF to have a try.
It offers the most powerful functions for decrypting and converting any ebooks to PDF and ePub.
Or you can continue reading It Happened One Summer online on digital publishing platforms.
From sites like FlipHTML5, you have the chance to read It Happened One Summer PDF online for free or print it for the PDF download to your computer. Websites such as Amazon and iVoox provides the audiobook of the novel for free listening. If you wish to have an EPUB version to read, get SwifDoo PDF converter to convert PDF to EPUB format without a hassle. The PDF application can also read your It Happened One Summer free PDF aloud in the document language.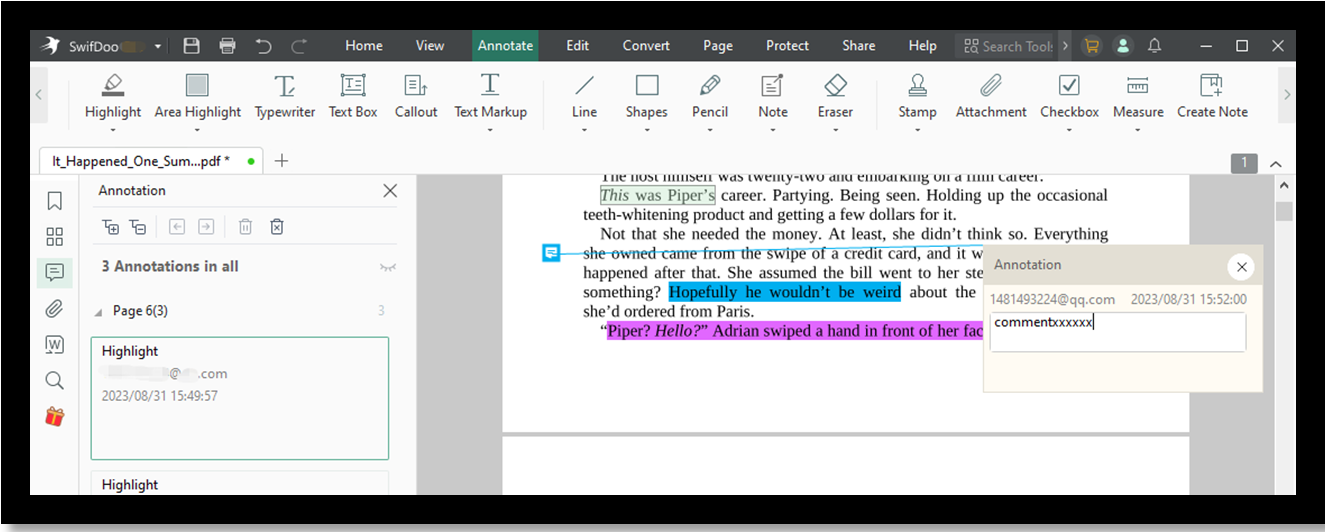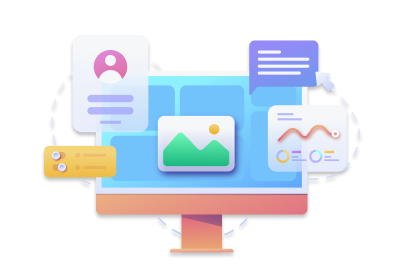 Best PDF Reader & Annotator
View, highlight, comment and mark up PDF book
Read PDF out loud, and translate PDF ebook
Convert, compress, split, and merge PDF book
Try It Now
Buy Now
Conclusion
It Happened One Summer presents you inner beauty, family, self-discovery, love, heartbreak, identity, perceptions of fame and fortune and a meaningful life. You can either purchase the hardcover, Kindle book or audiobook from online book stores and search for the It Happened One Summer book by Tessa Bailey in PDF format to read online for free. Then use SwifDoo PDF to level up your reading experience. We do not suggest you to gain copyright infringing books.
FAQs
Q: What It Happened One Summer's spicy chapters are?
A: Spicy chapters in It Happened One Summer include Chapter 16, Chapter 18, Chapter 21, Chapter 26 and Chapter 31. The description in these chapters is steamy and smut and not good for younger readers.
Q: What other books like It Happened One Summer?
A: Some books similar to It Happened One Summer: Hook, Line, and Sinker, Fix Her Up,
Getaway Girl, and The Love Hypothesis.