In this digital world, ICO files are commonly used in our daily lives even without our noticing. Usually, you cannot create an ICO image naturally, but can only get one by converting other images, one of which is to convert PNG to ICO. To finish this conversion, an image converter is required. In this post, we selected 4 full-featured PNG to ICO converters to help you get an icon from a PNG file. Let's dive in!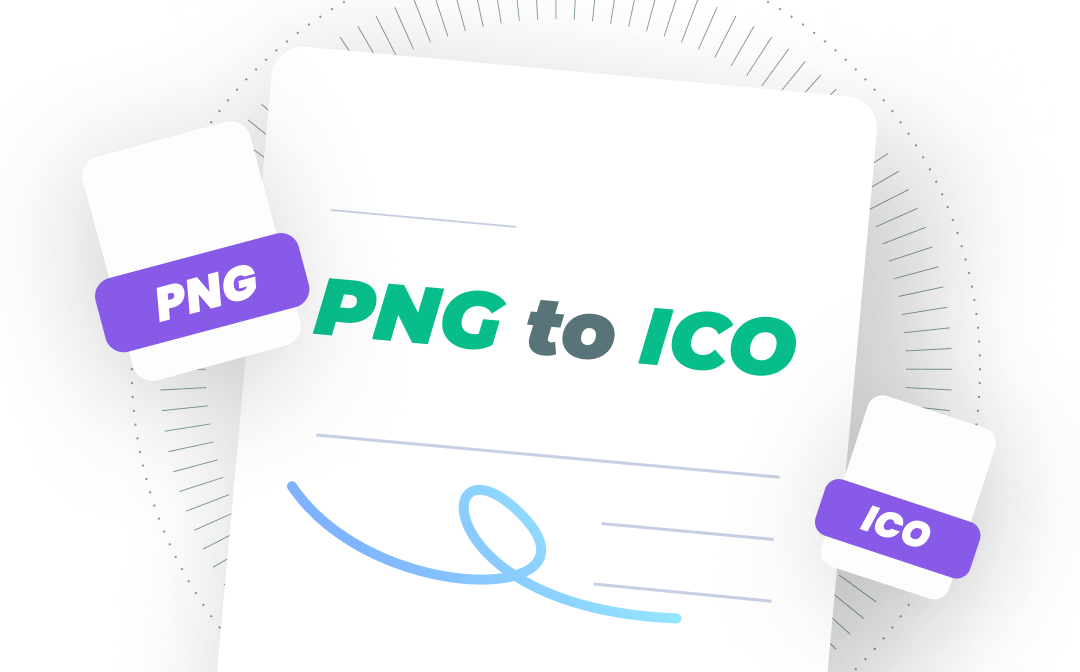 PNG vs ICO
Before elaborating how to convert PNG to ICO, we'll explain what PNG and ICO exactly are. If you happen to have no idea about these two files (ICO especially), read the following content to learn more.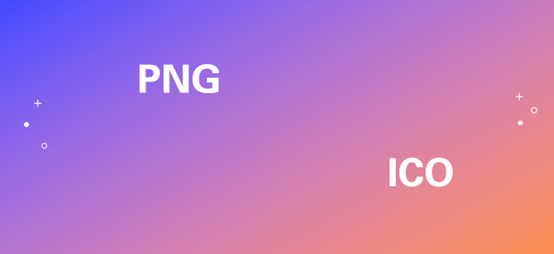 What Is a PNG File?
PNG (Portable Graphics Format) is a universal raster image format compatible with almost all browsers, operating systems, and devices. It uses lossless data compression to keep the image quality high. At first, PNG was designed to replace GIF (Graphics Interchange Format). PNG images contain more information than GIFs, and they support displaying transparent backgrounds, making them more popular on the Internet. In addition, the PNG image format is a patent-free file format, so people can create and share PNG images with no limits.
What Is an ICO File?
An ICO (Icon) file is also an image file that contains an icon and is typically used to represent a program, file, or folder on Microsoft Windows. Of course, there are also ICO files on macOS with .icns extensions. An icon is actually a collection of multiple images in different formats that also contain certain transparent areas.
SwifDoo PDF: The Best PNG to ICO Converter on Windows
SwifDoo PDF is one of the most popular PDF editors in 2023. If you haven't used it before, you may wonder how a PDF tool can convert images. In fact, many PDF processors can only manipulate PDF files, but SwifDoo PDF is powerful enough to convert images and CAD files as well as compress Office documents, which makes this program much more welcome.
SwifDoo PDF has a dedicated feature that enables you to convert images to ICO files without a hassle, such as PNG to ICO, JPG to ICO, BMP to ICO, etc. all major image formats supported. In addition, this program also allows you to convert files in bulk, with no restrictions on file numbers.
Let's convert PNG to ICO in SwifDoo PDF for free:
Step 1. Click the following download button to install SwifDoo PDF on your PC.
Step 2. Press the PDF to Image tab and click More Features in the bottom left corner.
Step 3. Select Image Converter and choose Image to ICO from the left menu bar.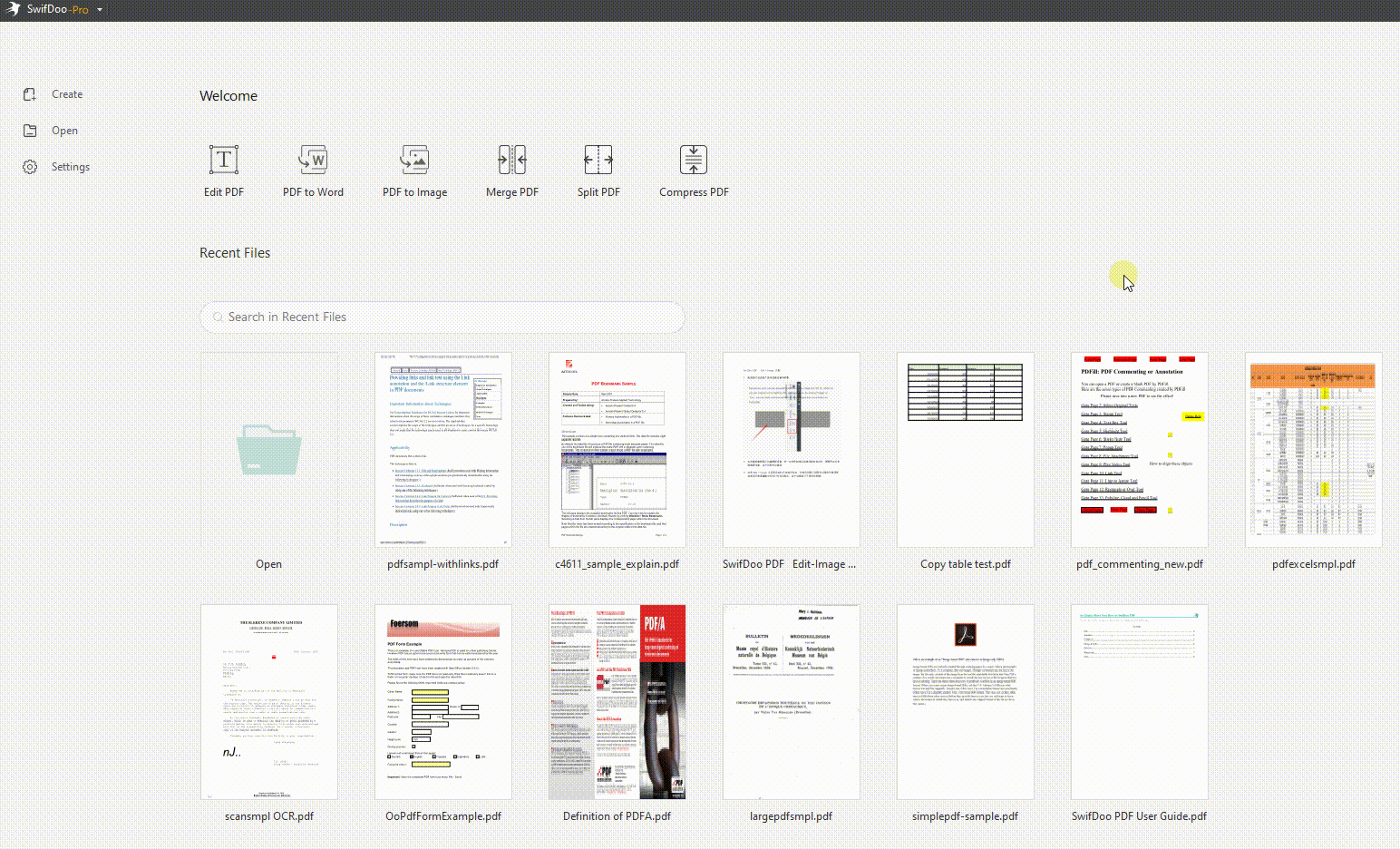 Step 4. Import your PNG file and click Start to turn this PNG image into an ICO file.
Tips:
SwifDoo PDF offers you many ICO sizes by default that you can choose directly, including 16*16, 20*20, 24*24, etc. Make sure to select a proper size before converting.
Besides converting PNG to ICO, SwifDoo PDF also allows you to save Office documents as images, convert PDF to/from images, and compress images. All conversions and compressions are supported in bulk, which saves you a lot of time.
Microsoft Paint: Built-in App on Windows to Turn PNG into ICO
Microsoft Paint is a built-in image viewer and graphics editor on Windows operating systems. It can open almost all major image formats and edit images with powerful editing tools. Paint is a very lightweight app with a clear and easy-navigable interface, so you can use it without any trouble.
With Microsoft Paint installed on your PC, saving a PNG image as an ICO file is very easy. Follow the steps below:
Step 1. Open your PNG image with Paint.
Step 2. Resize this PNG file as per your requirements (a square).
Step 3. Click File > Save as and select Other formats.
Step 4. Rename your image (if needed) and add an .ico extension after the file name.
Step 5. Select 24-bit Bitmap (*.bmp; *.dib) from the Save as type drop-down menu, and then click Save to get the ICO file.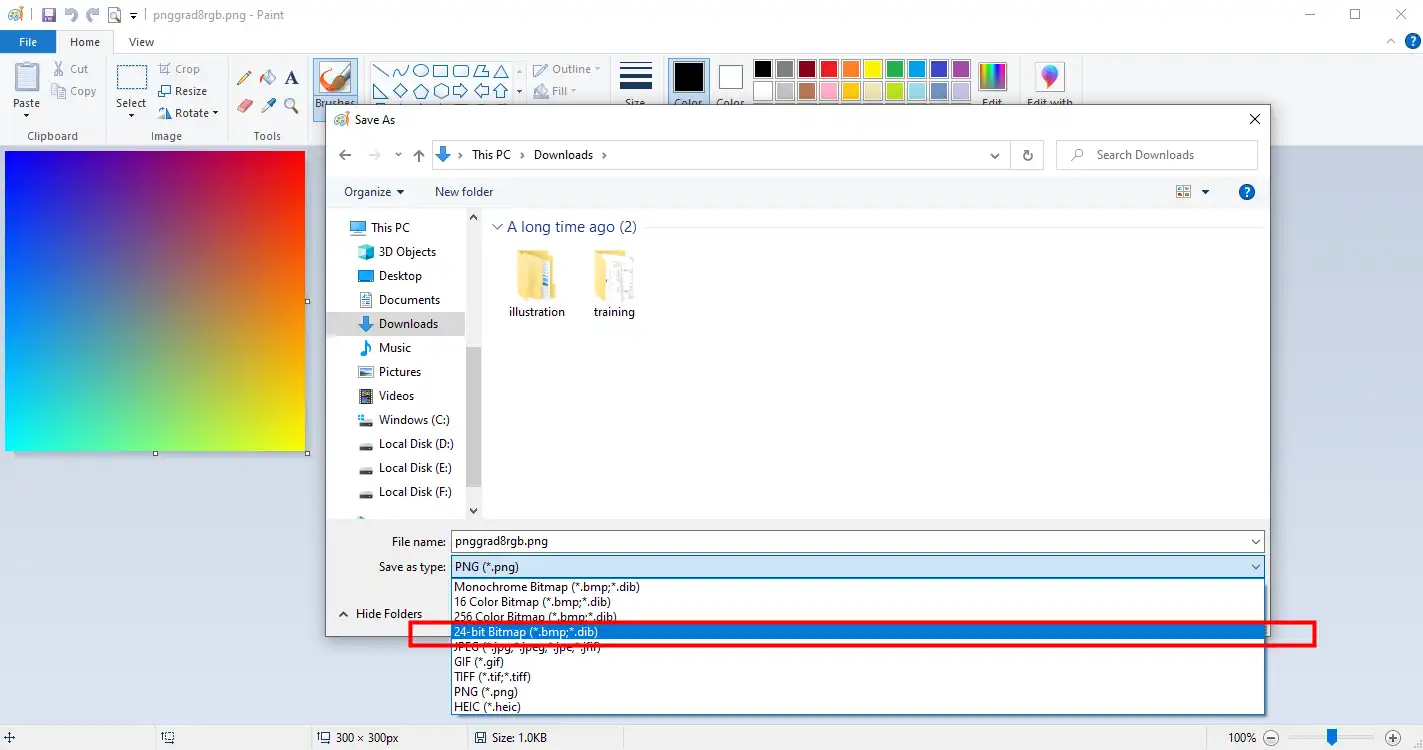 With no bias, compared to all methods introduced in this article, this solution is the easiest one to convert PNG to ICO. After all, MS Paint requires no installation or subscription plans but offers useful utilities.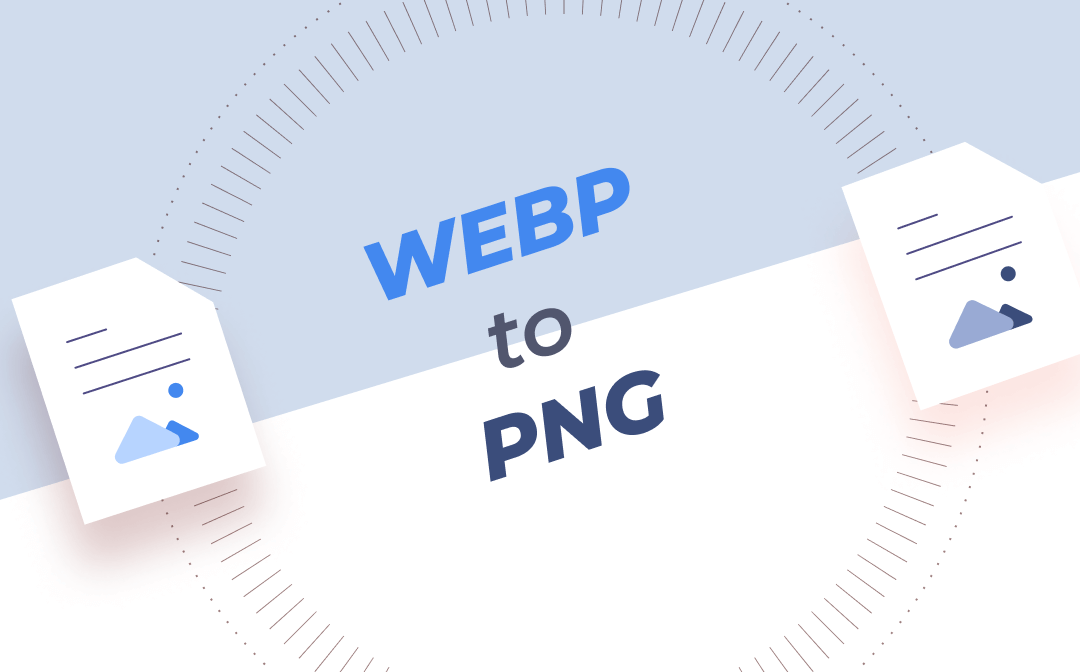 WebP to PNG: How to Convert It with Easy Steps [2023 Newest]
WebP isn't a universal file format as PNG or other image formats, resulting in great need of converting WebP to PNG or others. Check this article to learn more!
READ MORE >
Photoshop: Best Photo and Design Software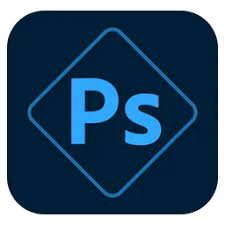 Photoshop, developed and published by Adobe Inc., is the world's most famous and popular raster graphics editor. It's much more powerful than Microsoft Paint and is also too professional for a regular user. However, if you only need to change one image format to another, Photoshop will be an extremely simple tool.
Photoshop enables you to edit images with varieties of functionalities, including changing PNG to ICO, with no doubt. For people who are familiar with Photoshop, it's much more helpful to get ICO files from PNG images.
Follow the guide below to learn how to convert PNG to ICO in Photoshop:
Step 1. Locate your PNG file and choose to open it with Photoshop;
Step 2. Select the Image menu option and choose Convert to ICO;
Step 3. Input the resolution and color of the image as well as the file format. Then it will begin to generate an ICO file automatically.
Simply within three steps, you can easily get an ICO file from the PNG image in Photoshop. With Photoshop installed on your PC, you can address almost all image-related issues. However, there's also one flaw when using Photoshop: you must purchase a subscription plan before using, and its pricing plans are relatively expensive. Therefore, if you only need to convert images or make basic changes, we suggest you avoid using this tool.
You May Also Like: Top 6 PDF Watermark Removers in 2022 >>
FreeConvert: An Online PNG to ICO Converter
The above three methods are all applied offline. So, we offered you an online alternative: FreeConvert. It's a comprehensive file converter that can help convert images, videos, audio, documents, etc. almost all files and formats are supported. Though it named itself free, you'll find that a paid plan is also required when using this tool. Thankfully, its prices are much more reasonable.
FreeConvert is an online-exclusive file converter, and you have no access to get a desktop program. Nevertheless, FreeConvert has released mobile apps on both Google Play and App Store, enabling you to convert files with your smartphone in any place.
Take the following steps to turn PNG into ICO in FreeConvert:
Step 1. Navigate to the FreeConvert website and select Converters > Image Converter;
Step 2. Press the Choose Files button to upload your PNG image and select ICO from the Output drop-down list;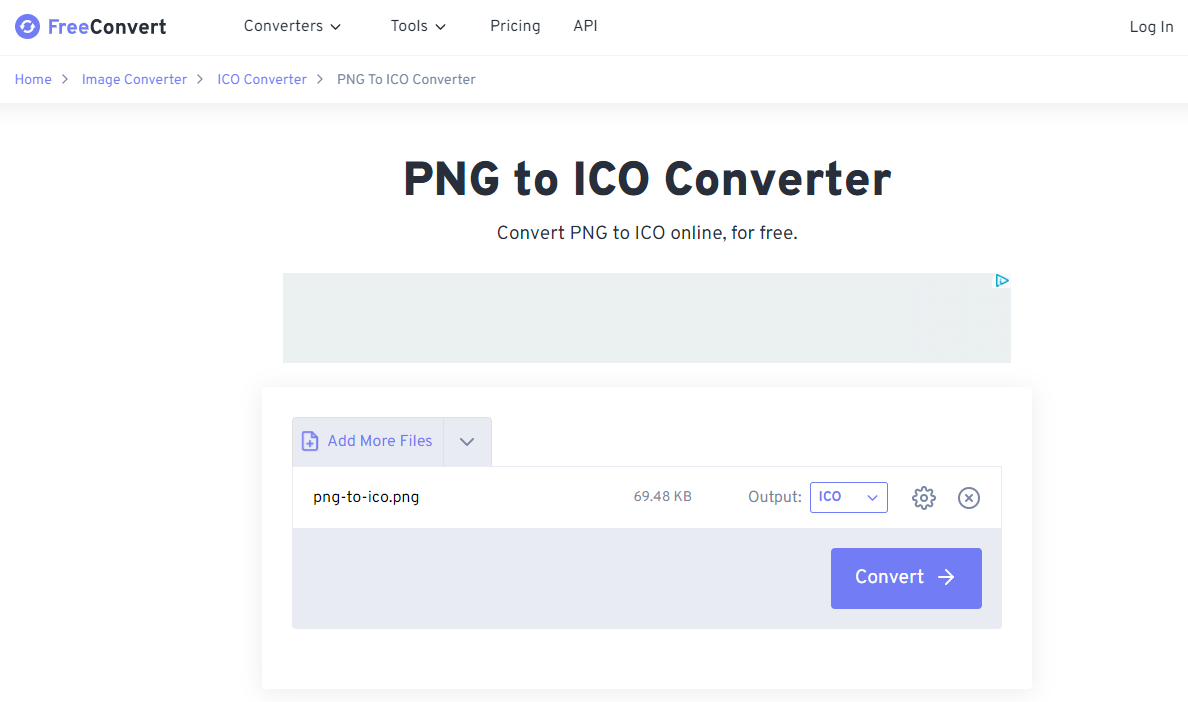 Step 3. Click Convert to change this PNG to ICO. Then download the converted ICO file to your local folder.
Tips:
FreeConvert supports bulk conversion. You can select multiple files when uploading images, thus saving you a lot of time if you do have numerous images that need to be converted.
FreeConvert has a file size limit of 1 GB, and you must buy an extra quota if you need to convert large files. In addition, there are many advertisement pop-ups on the FreeConvert website, which are annoying when you're focusing on your work.
Also Read: How to AddHyperlink to Your PDF >>
Conclusions
With the four PNG to ICO converters introduced in this article, turning PNG into ICO will no longer be a difficult task. Out of all these PNG to ICO converters introduced in this article, we suggest SwifDoo PDF most. In addition to turning PNG images into icons, you can also use SwifDoo PDF to convert other images, PDFs, Office documents, etc. and manipulate PDF files without breaking a sweat. Free download it now!