Introduction:
Larger PDF files always require more time to download and upload. They also eat your disk space, even without you noticing. In addition, when using PDF files as court evidence, you're required to reduce your PDF file size because each court has its own limits. The best way to shrink a PDF file is to use a PDF size reducer.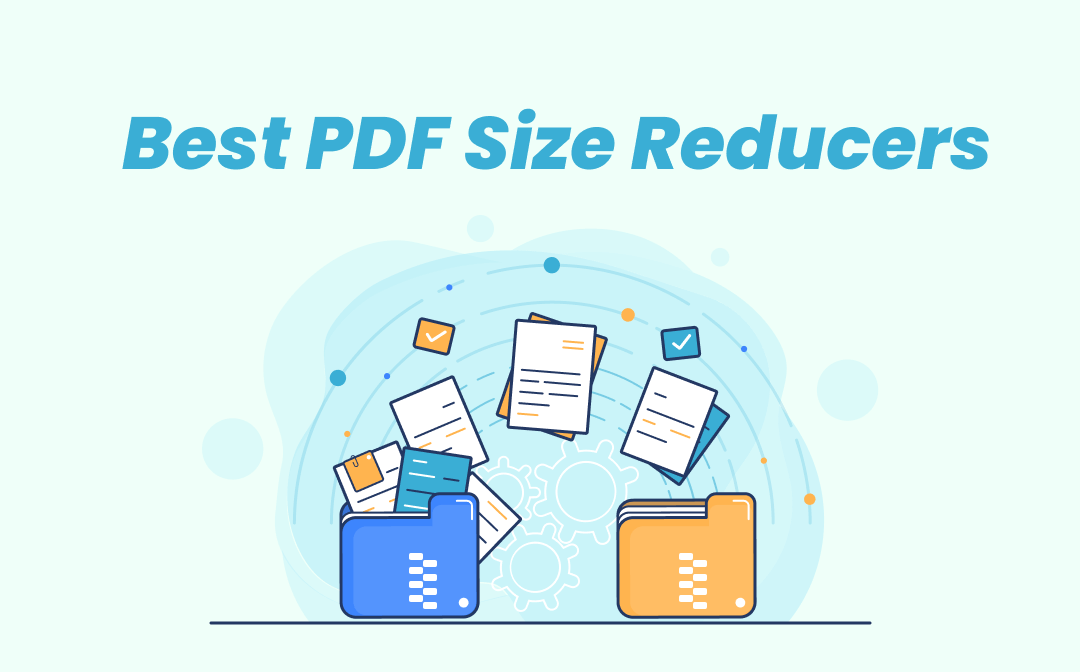 Using a PDF size reducer helps compress PDF files to smaller sizes easily. Many PDF tools work well in reducing PDF file size in this booming global market. Wondering what the best way to reduce PDF file size is? Don't worry. This article introduces three PDF file size reducers with all the necessary details. Just keep reading.
#1. SwifDoo PDF: The Best PDF Size Reducer
Though SwifDoo PDF is a newcomer on the market, it's qualified to be one of the best PDF file size reducers. SwifDoo PDF makes it easy to compress a PDF file with ideal results. In addition, for Windows users, SwifDoo PDF remains the best choice because it's perfectly compatible with all Windows operating systems.
When compressing PDF files, SwifDoo PDF offers three different degrees of image quality, namely low, medium, and high. So, it can meet your different compression needs properly. Follow the guide below to reduce your PDF file size in only four steps:
Step 1. Install SwifDoo PDF on your computer and create an account.
Step 2. Click Compress PDF on the homepage.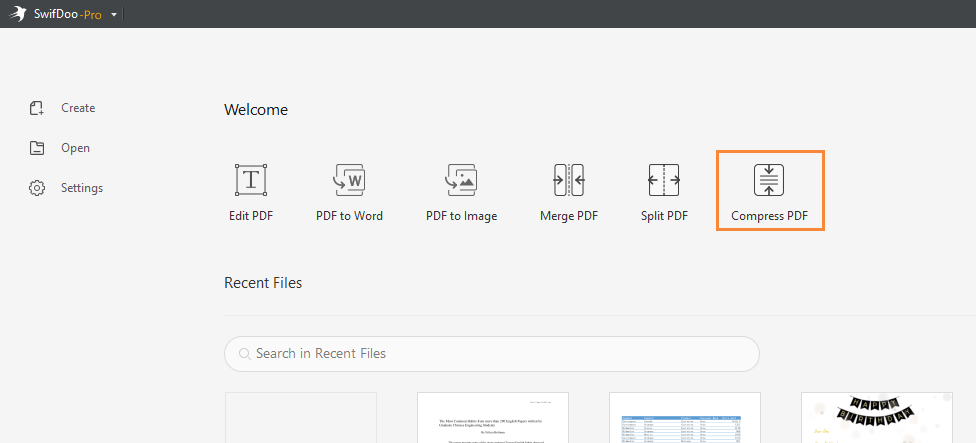 Step 3. Select Add Files to upload your PDF file, or you can drag your file to the blank area.
Step 4. Choose a compression degree and click Start.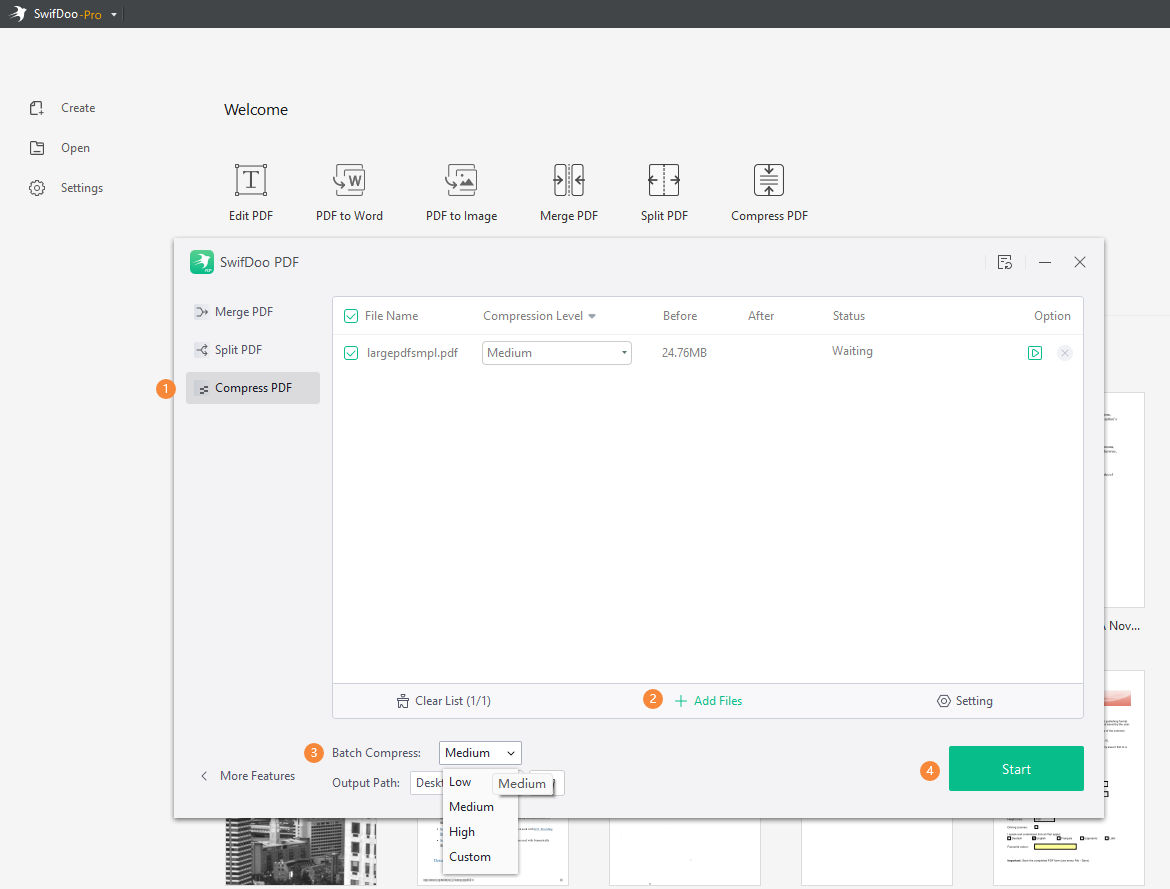 It won't take you long to reduce PDF file size by using SwifDoo PDF. If you have several PDFs that all need to be compressed, SwifDoo PDF enables you to conduct batch compression by adding multiple files, which saves much time and cuts redundant tasks.
Why choose SwifDoo PDF?
We've tested many PDF size reducers and picked SwifDoo PDF as the most outstanding one. It's trusted by numerous users and has helped compress countless PDF files without any breakdowns. Many reasons contribute to this recommendation. Check the following content to know why SwifDoo PDF is the best PDF size reducer.
No payment is required. SwifDoo PDF requires no payments for using all its features for the first fifteen days. During this free trial period, you'll have a complete experience with this program, then determine whether to pay for it or not.
High compression speed. SwifDoo PDF reduces PDF file size in seconds. Even if the file size is extremely large, you don't have to waste too much time compressing PDF documents.
Clean and simple design. SwifDoo PDF designs its interface as clean and simple as possible. Even a new user can get familiar with the software in several minutes.
Security guaranteed. SwifDoo PDF uses 256-bit SSL encryption to secure your files from information leakage. It won't save users' documents for any usage.
No ads are displayed. When opening its website or using the desktop program, you won't get annoyed by any advertisements.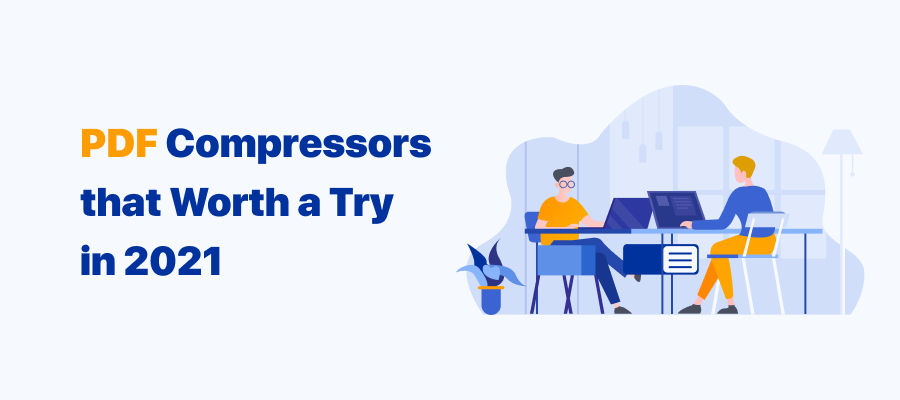 [Top-Rated] Best PDF Compressor Online and Offline (2023)
With so many PDF compressors to reduce PDF file size, how do you make your decision? Read on to find out the hand-picked best PDF compressors.
READ MORE >
#2. Smallpdf: An Online PDF File Size Reducer
Smallpdf can be one of the most well-known PDF editors on the market. It has gained many users since its release. Smallpdf also integrates many PDF-related features, with both an online and an offline version available.
Smallpdf is capable of solving all problems with PDF documents. It also serves as a free PDF file size reducer, so you don't need to download any desktop software. For people who don't want to install too many programs on their computers, an online tool helps a lot.
Smallpdf makes it simple to reduce PDF file size. Here are the specific steps:
Step 1. Open Smallpdf's compress PDF page.
Step 2. Click on the "CHOOSE FILES" button to upload a PDF file or drop it directly from your computer.
Step 3. Select Basic compression or Strong compression to reduce your PDF file size, then click Compress.

Step 4. Click Download to save the compressed PDF file to your computer.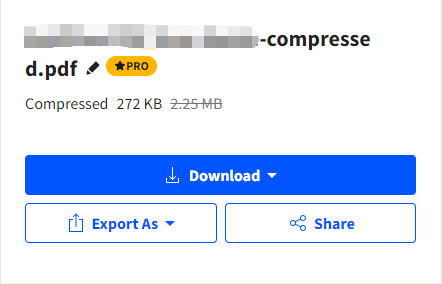 Smallpdf allows you to use the basic compression feature once a day. As the website suggests, you cannot use the strong compression unless running a pro version.
Pros:
It offers a comprehensive online service that saves the trouble of downloading any desktop software.
Smallpdf integrates with Google Drive and Dropbox which makes it convenient to utilize.
It works well on all platforms and supports over ten languages.
Cons:
It offers a 14-day free trial, and only one free task per day is allowed after the trial.
You May Also Like: Top 7 Best PDF Translator That You Must Know in 2023 >>
#3. Reduce Your PDF File Size in Microsoft Word
Microsoft Word is almost the most popular office software all over the world. It has gained countless users and sees a rising tendency toward potential users.
Though Word is a word processor, you can also use it as a PDF size reducer. As we have mentioned already, you can easily open a PDF file in Word. When you click one button, you'll find that Word has a built-in feature that can compress documents.
How can Word be a PDF file size reducer? Let's dive in:
Step 1. Open a PDF file in Microsoft Word.
Step 2. Click File at the top left navigation bar, then select Save as.
Step 3. Hit Browse to choose a folder that you want to save your file. In the Save as type menu, select PDF. Don't forget to leave the Minimum size (publishing online) box on.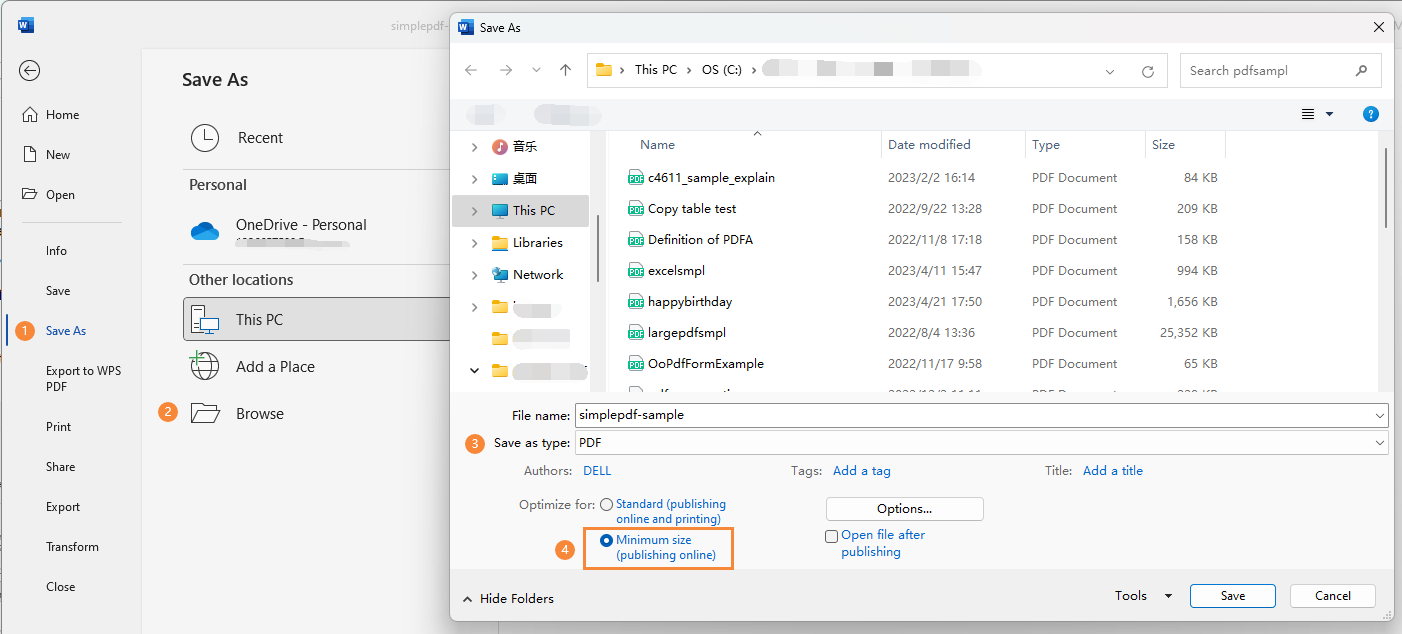 Now, your PDF file size gets reduced in Word easily. You don't have to pay for any other programs employing this way, and it's relatively easy and quick to complete the compression. However, if your PDF file contains too many graphics with complicated formatting, the file may get disordered and looks awful.
Pros:
By using Word, you don't have to download any other software or pay for them.
As one of the most welcoming office applications, you don't have to worry about any information leakage.
Cons:
The formatting of the original PDF file may get disordered.
For a text-only PDF document, the file size has no significant change.
Also Read: Free Ways to Do PDF Word Count >>
The Bottom Line
To put it simply, you'd better avail yourself of a specialized PDF size reducer to compress a PDF file. PDF compression comes much easier now because there are many tools that can help shrink PDF documents. In this article, we've listed three PDF file size reducers from different aspects. You can choose one according to your actual needs. To sum it up, we highly recommend SwifDoo PDF thanks to its unlimited free tasks and simple operation. Try it now!