Introduction:
We all know that it is easy to add signatures to PDFs, but what if the signee forgets about the digital signature password or signs in the wrong place? It is imperative to know how to erase or delete digital signatures from this PDF in such a situation. Let's get down to several PDF digital password removers.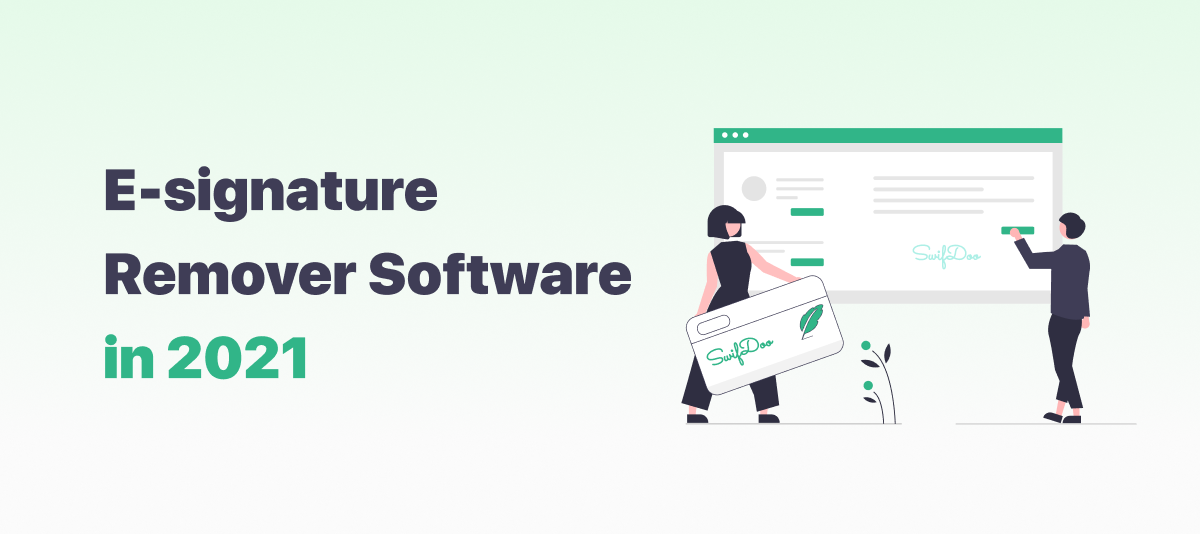 How to Remove Digital Signature from PDF with Desktop PDF Programs
We all know that a digital signature enjoys higher security than an electronic signature as it encrypts the document and permanently embeds the information in the PDF document. With a digital signature, no one can randomly edit your PDF.
Once a user attempts to make any changes in the document, the digital signature will be immediately invalidated. Then how do we delete digital signatures from our PDFs?
How to Remove Digital Signature from PDF on Windows
In this section, we will only introduce two methods to remove a digital signature from a PDF. So making access to this PDF document becomes much more manageable.
SwifDoo PDF
It is a powerful PDF converter that can perform multiple PDF conversion tasks. Users can convert their protected PDFs to Word files, then remove the digital signature from the PDF, and save the Word document into a PDF again. Here are the details:

Step 1: Download and install SwifDoo PDF on your PC, then launch the PDF program;
Step 2: Open a PDF document protected by a digital signature;
Step 3: Click PDF to Word on the tab Convert;
Step 4: Open the converted Word document and remove the signature manually;
Step 5: Save the Word document as a PDF by clicking Export as PDF in the File tab with Microsoft Office.
It is an applicable method to erase your digital signature from the PDF. However, SwifDoo PDF now only supports inserting an electronic signature (rather than a digital signature) into your PDF. That's why users cannot remove the digital signature directly. If you are looking for a more straightforward solution, keep reading.
Soda PDF
Soda PDF is an all-in-one PDF program while at the same time it acts as a good PDF safeguard to protect your important and confidential PDF documents. When it comes to decrypting your PDF files by removing the digital signature, Soda PDF makes the whole process simpler: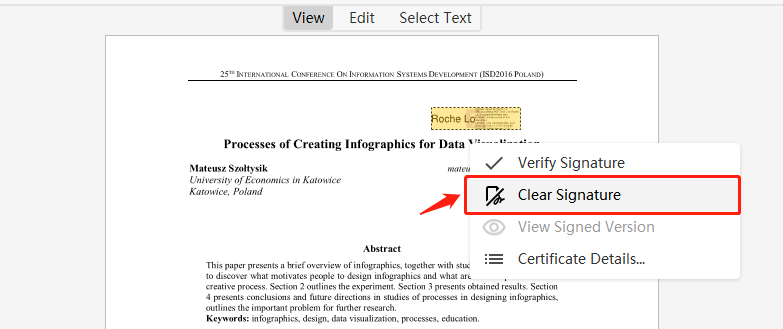 Step 1: Open a PDF with a digital signature. Right click on the digital signature;
Step 2: Select Clear Signature;
Step 3: Save the PDF document.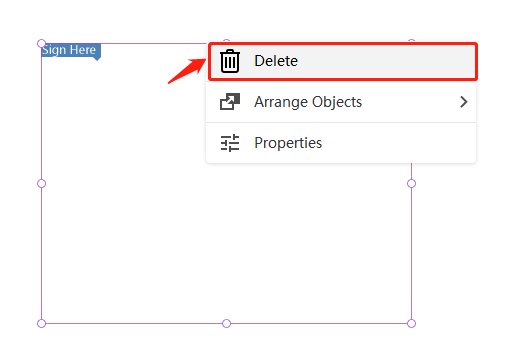 If you need to add a new digital signature to the current PDF, double click the signature box to continue creating a new one right after removing the former signature from this PDF.
If your PDF happens to contain a digital signature field and you need to erase the field box, just right-click on the area, and choose "Delete" to remove this signature field from a fillable PDF form permanently.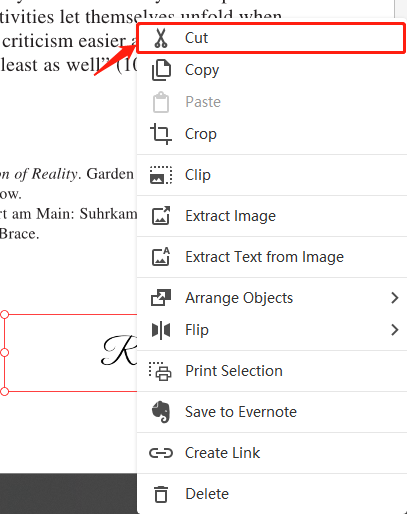 If you want to delete an electronic signature from the current PDF file, place your cursor on the e-signature and click "Cut" to get rid of this mark from your PDF. For more information about PDF encryption, this post may be beneficial.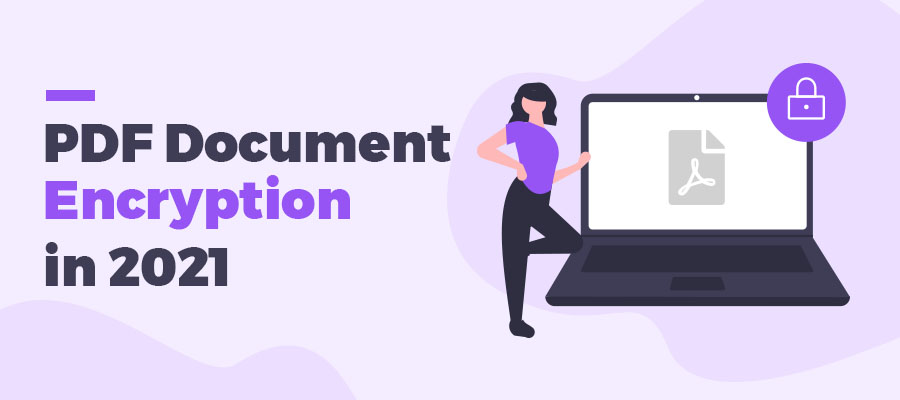 Things to Know About Encryption in 2022
When PDF has already become a must-have file format in 2021, you should care about your file security by encrypting your PDFs.
READ MORE >
Since Foxit PDF and PDFelement can remove your digital signature by performing the same actions, we will end this part.
Tips:

Once you add a digital signature to a PDF, you cannot undo this action. Make sure you create a correct signature at the right place. The only way to remove digital signatures is to turn to professional PDF programs.
How to Remove Digital Signature from PDF on Mac
Even equipped with natural PDF viewer Preview on Mac devices, deleting a digital signature from a PDF seems less possible with the built-in application. Still, we have a solution - Adobe Acrobat. As Adobe is compatible both on Windows and Mac, Mac users can expect this comprehensive PDF program to remove their digital signatures from PDFs. Here's how it works:
Step 1: Open a PDF protected by a digital signature in Preview;
Step 2: Navigate to Preferences, then choose Signatures;
Step 3: Click on Identities & Trusted Certificates, next select More;
Step 4: Select Digital ID Files and choose Detach File.
You can delete only self-signed digital IDs that you created in Acrobat. A digital ID obtained from another provider cannot be deleted.
How to Remove Digital Signature from PDF Online
AvePDF
It is a strongly recommended digital signature remover. Even it is an online PDF tool, it integrates more than the famous 30 features. This online signature remover streamlines the whole removing process and makes it much easier. Have a closer look at how it deletes your digital signature: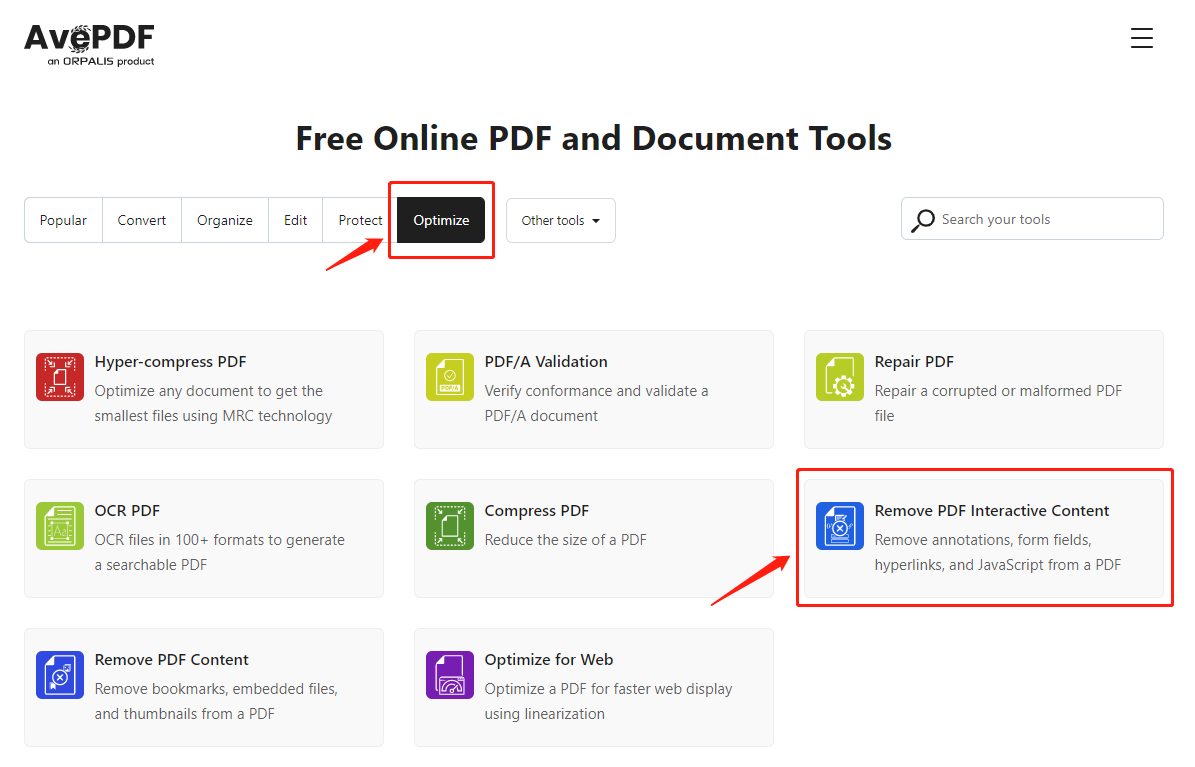 Step 1: Type the URL on the search bar;
Step 2: Search for Optimize and click on Remove PDF Interactive Content;
Step 3: Import your PDF file from local folder, Dropbox, Google Drive or web address;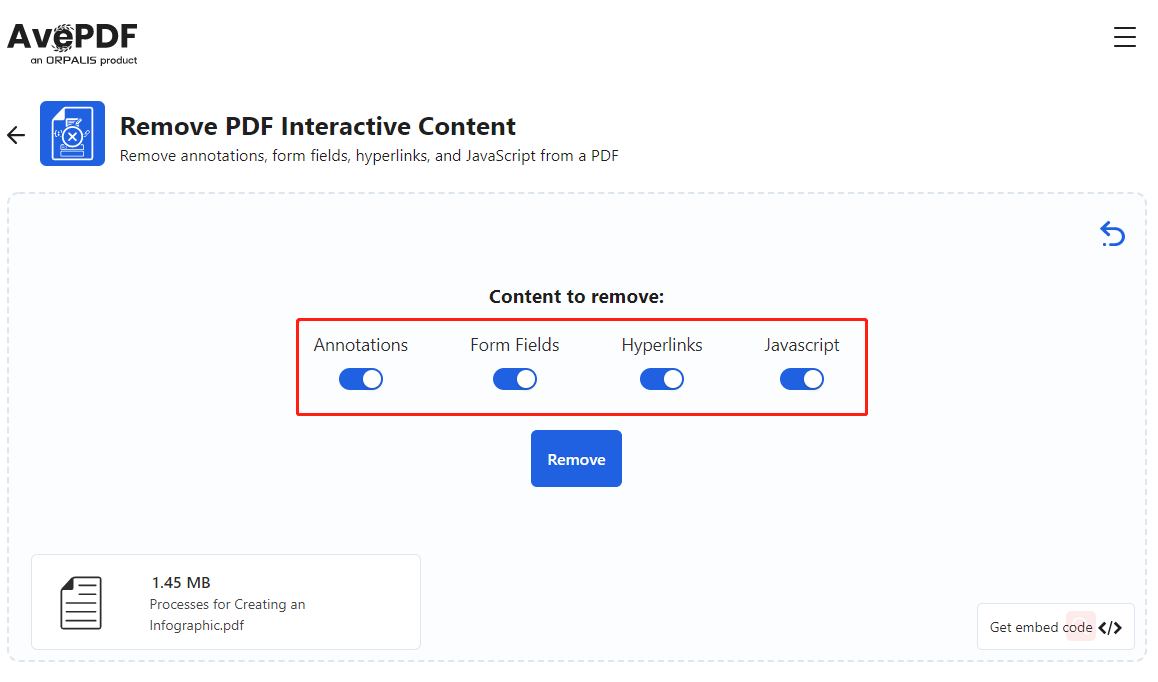 Step 4: After uploading the PDF to the workstation, tick the boxes if needed and next choose Remove;
Step 5: Click Download to export the PDF.
Note:

Many users may worry about file security, but most online PDF tools utilize reliable encryption technology to ensure confidentiality. Apart from that, your PDFs uploaded to online PDF platforms will be automatically deleted from their servers.
Final Thoughts
Desktop and online signature removers have their own strengths in deleting digital signatures. Users don't have to waste time downloading and installing software on their PCs. Personally however, desktop PDF programs are much more reliable when it comes to digital signature-protected PDFs because all the operations are completed locally without uploading to the server.