Introduction:
Sometimes you may wish to redact sensitive information in a PDF document, such as financial account numbers and ID numbers, to share the PDF without leaking privacy. Redacting a PDF is to remove private content from the PDF. The redaction can be easily done with a PDF redaction tool. With so many tools available on the market, you need to choose the best one.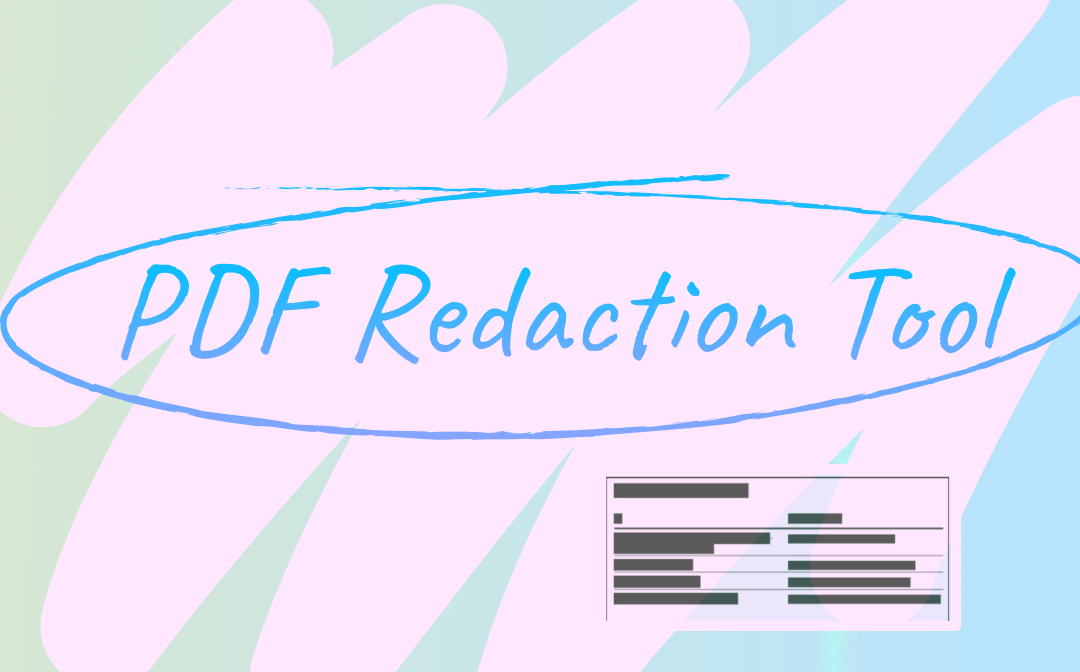 Some software is designed for Windows or Mac, and some others work online. In this post, we will introduce you the top 7 PDF redaction tools to redact PDFs for free.
1. SwifDoo PDF - Your Best PDF Redaction and Editing Software
When it comes to modifying a PDF, SwifDoo PDF is always a stellar software application to help. It is a PDF redaction tool for Windows 11/10/8/7 users, and allows you to redact private text, images, or other content in a PDF with different colors. You can unredact the specific content or delete the redactions before saving the file within the software.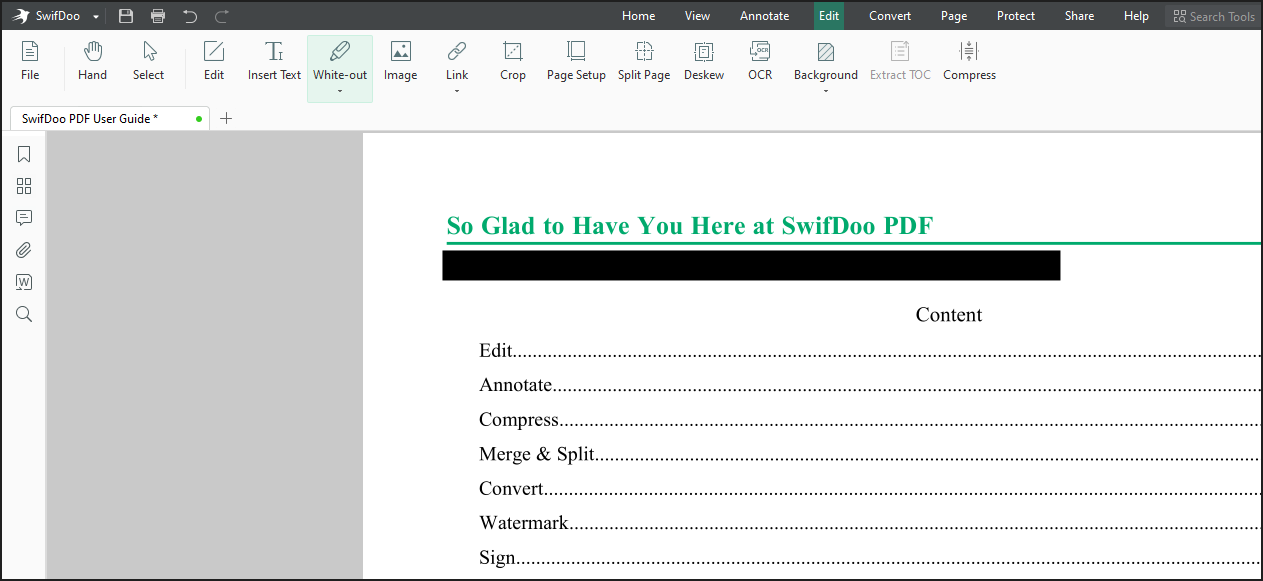 As a powerful PDF editor, SwifDoo PDF enables you not only to redact PDFs for free but also add and delete text and images in PDFs like in Word. You can also use the software to add annotations, convert, compress, combine, sign, watermark, and password-protect PDF files. All in all, SwifDoo PDF is an all-around PDF software program besides a PDF redaction tool.
Features:
Redact selected PDF content, add or delete text and images in PDFs straightforwardly
Add hyperlinks, images, attachments, backgrounds, and many more objects to a PDF
Compress, convert, encrypt, and sign PDF files
Search for words or phrases in PDFs, do PDF word count, etc
2. Objective Redact - Redaction Tool for PDF and Many File Types
Objective Redact is a dedicated redaction tool that can permanently remove the content marked for redaction in PDF, Word, and Excel files. It lets you quickly search for and redact words or phrases as well as structured text such as social security numbers and email addresses, by adding redaction targets. The downside of the PDF redaction tool is it doesn't offer any other PDF editing tools.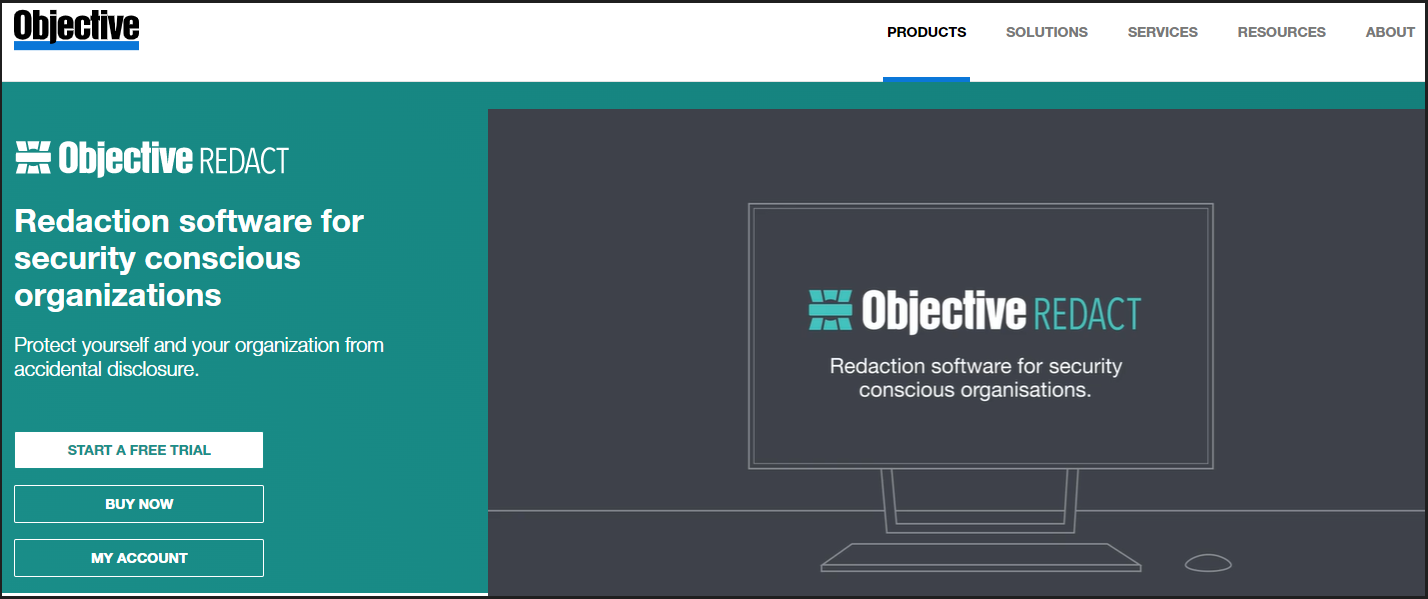 3. Preview - Free PDF Redaction Tool on macOS
Mac OS 11 Big Sur or newer users don't have to look for external software to handle PDF files as there are features already available in the native Preview application. Preview has a set of PDF markup and editing tools and acts as a redaction tool for PDFs. In terms of how to redact a PDF for free with the software, go to Tools on the top to choose the Redact option, and highlight the text. Once you've closed the document, the marked content will be deleted permanently.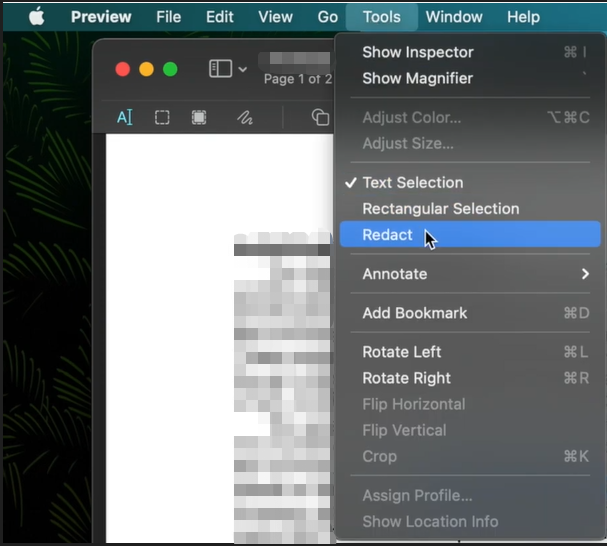 4. PDF Expert - Go-to PDF Redaction tool for Apple Devices
PDF Expert is a versatile PDF editor. With this app, you can annotate, edit, combine, and sign PDF files. It's also a redaction tool that allows you to black out text or graphics in PDFs. One of its significant advantages is the Find and Redact feature provides a way to search for and redact multiple specific data across the PDF. The PDF redaction tool is designed for free download on Macs, iPads, and iPhones.

5. Adobe Acrobat Pro DC - Industry-leading PDF Redaction Tool
Adobe Acrobat Pro DC remains the industry standard for PDF editing. Its features range from converting and deleting text in PDFs to creating and encrypting PDFs. The program comes with many PDF protection options and has an excellent PDF redaction tool. With it, you can redact text, images, and entire pages, and delete hidden metadata in a PDF. It allows you to create redactions by searching words or phrases.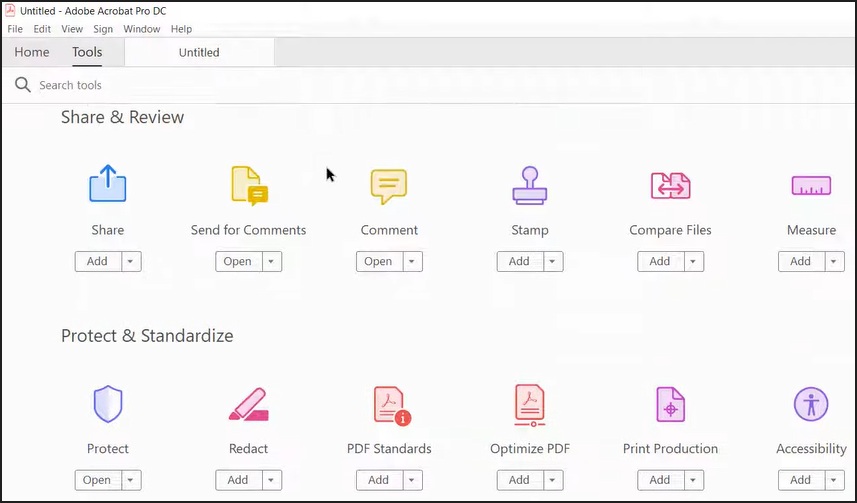 6. PDF.online - Online PDF Redaction Tool
PDF.online is a website or browser-based software to redact PDF files for free. To redact a PDF with the tool, upload the file, draw a rectangle around the sensitive information and click the "Redact All" button. More than that, the software integrates a lot of functions for editing, merging, splitting, and signing PDFs. One thing you should note is that you're limited to 2 free tasks per day.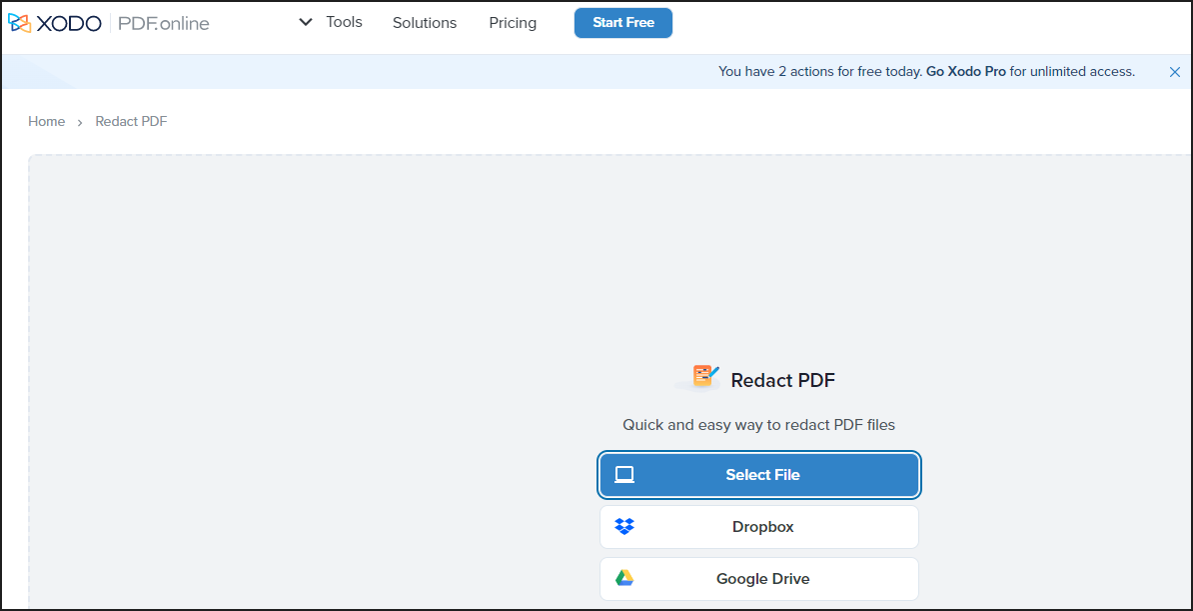 7. AvePDF - Efficient Online PDF Tool for Redacting PDFs
When you want to redact a PDF online, there is another efficient tool to adopt, AvePDF. Similar to other web applications, it's free and offers many common tools for dealing with PDF documents, such as PDF editor and converter. The free PDF redaction tool allows you to add redaction marks in various colors. When you finish redacting the data with the software, you can save it to your Google Drive or Dropbox.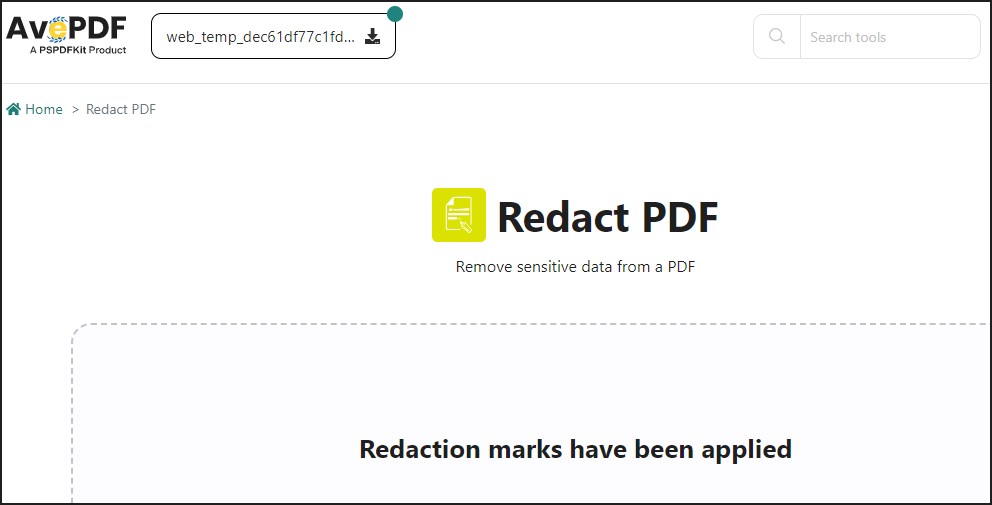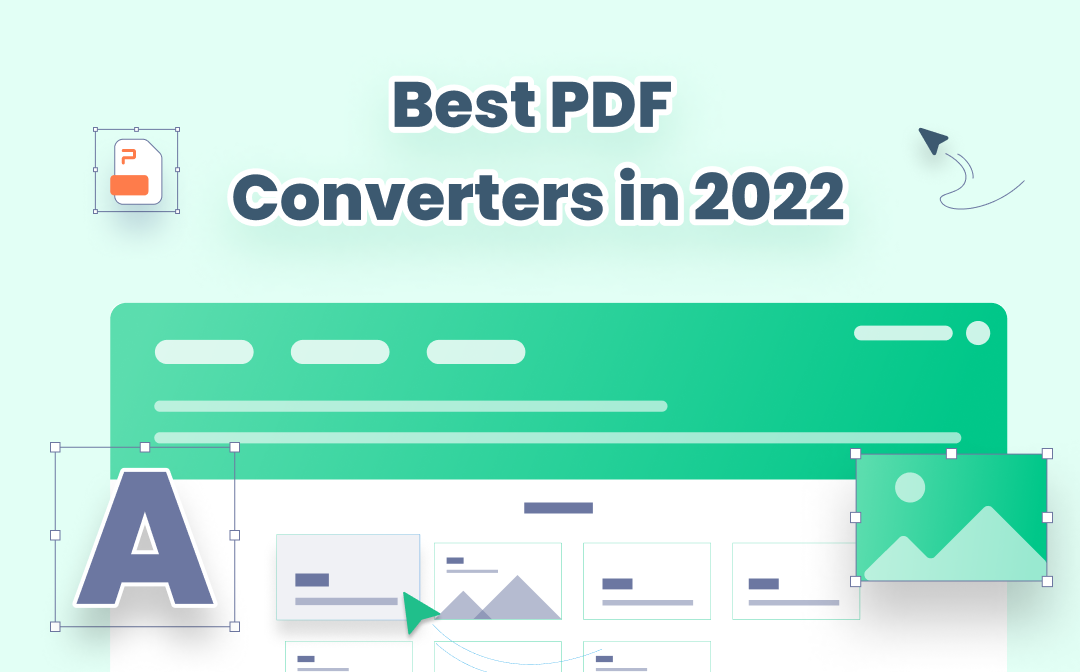 The 8 Best PDF Converters for Windows/Mac/Online in 2023
This article lists the 8 best PDF converters for different devices. Learn and use them to easily convert PDF to Word, Excel, and other formats and vice versa.
READ MORE >
Conclusion
Redaction plays a crucial role in protecting the confidential or sensitive content in a PDF document. The action is irreversible to prevent unauthorized data recovery. Choose a redaction tool from this post to delete any information you don't want to show in your PDF.
While the online tools save you energy and time downloading and installing packages, there are risks of exposing your data on the internet. Therefore, we prefer to recommend free offline redaction software like SwifDoo PDF to you.