Have you ever heard about or used PDF Candy? Do you know exactly what it is? This article aims at providing you with a detailed PDF Candy review and an alternative to this PDF editor. After reading this post, you'll have a rough impression of PDF Candy and know clearly whether it is your ideal PDF tool or not. To get more information, keep reading!
An Overview Introduction of PDF Candy
Developed in 2016 by the Icecream Apps team, PDF Candy serves as a free online PDF converter, enabling you to easily convert PDF to and from other file formats. In addition to conversion, PDF Candy can help edit, compress, merge, and annotate PDF files, and more features are also available.
PDF Candy has released an online and a Windows desktop version, allowing you to download and use this PDF editor on your PC at any time. Moreover, PDF Candy also provides you with a Chrome PDF extension, enabling you to easily manipulate PDF files within the browser. For macOS or mobile devices, however, there's no access to install PDF Candy.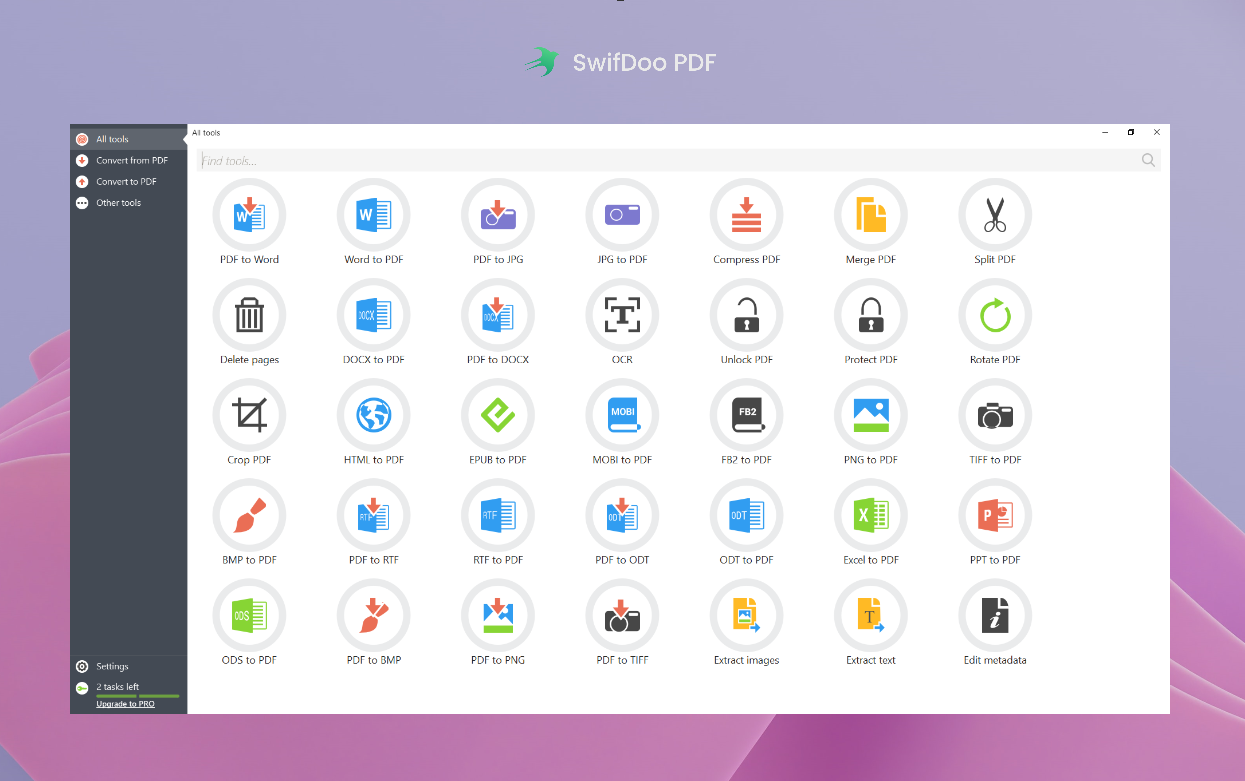 It couldn't be simpler to use PDF Candy, even for a new user. No matter on its website or Windows desktop, PDF Candy presents all its tabs on its homepage with a big icon straightforwardly, making it very easy to navigate and use. By clicking on a button, you'll be redirected to a dedicated webpage (interface), and then you're allowed to start manipulating PDFs directly.
When uploading PDF files, you can choose PDFs from your desktop folders or use a third-party cloud storage service, such as Google Drive or Dropbox. And you can also work with multiple PDF files at a time, for example, converting PDFs in bulk, batch compressing PDF files, etc.
In addition, PDF Candy is a very lightweight PDF editor, so you don't need to worry that it may put an undue strain on your disks. And even though it has a small size, it doesn't mean that it would lack some features. Simply taking converting PDFs as an example, PDF Candy supports over 20 file formats. Moreover, functions such as OCR, editing PDF metadata, extracting text from PDFs, etc., can also be found and used for free with PDF Candy.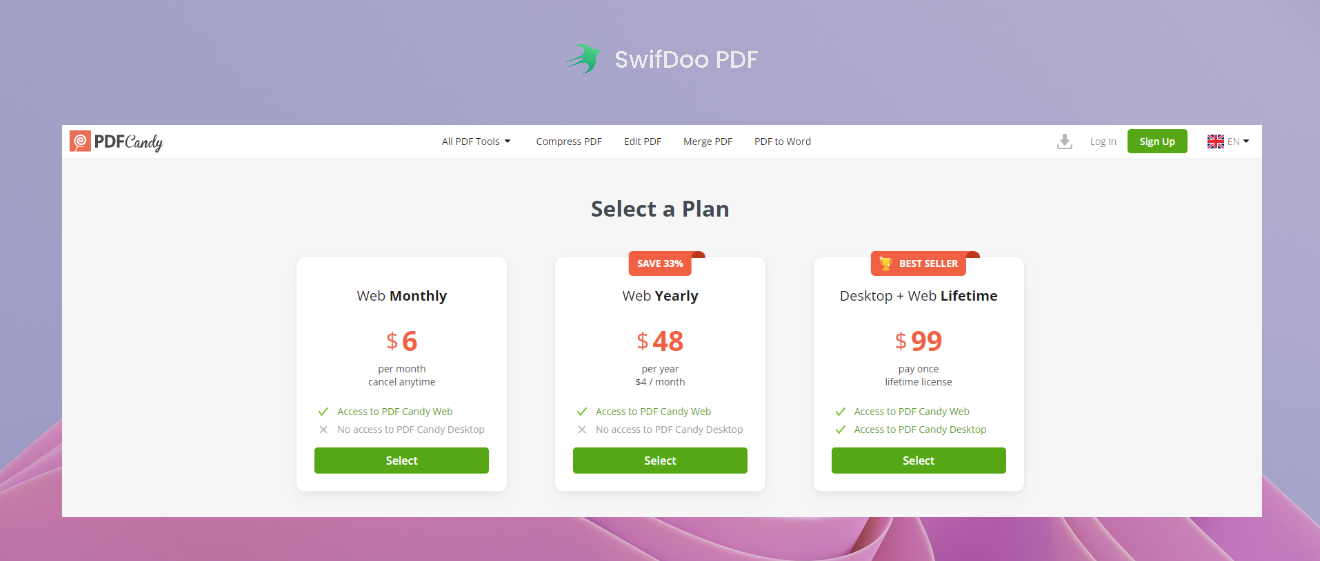 As for the pricing plans, even if PDF Candy claims itself as a free ODF editor, it does require a fee for utilization. When running a free version, you can only perform one task per hour, which is limited. To upgrade to a Pro account, you're offered three options: Web Monthly ($6/month), Web Yearly ($48/year), Desktop + Web Lifetime ($99/lifetime).
Downsides of PDF Candy
The title has made it clear what you're going to learn in this part. There are two sides to every story, and it's undeniable that PDF Candy does have its downsides. Keep reading to learn more details.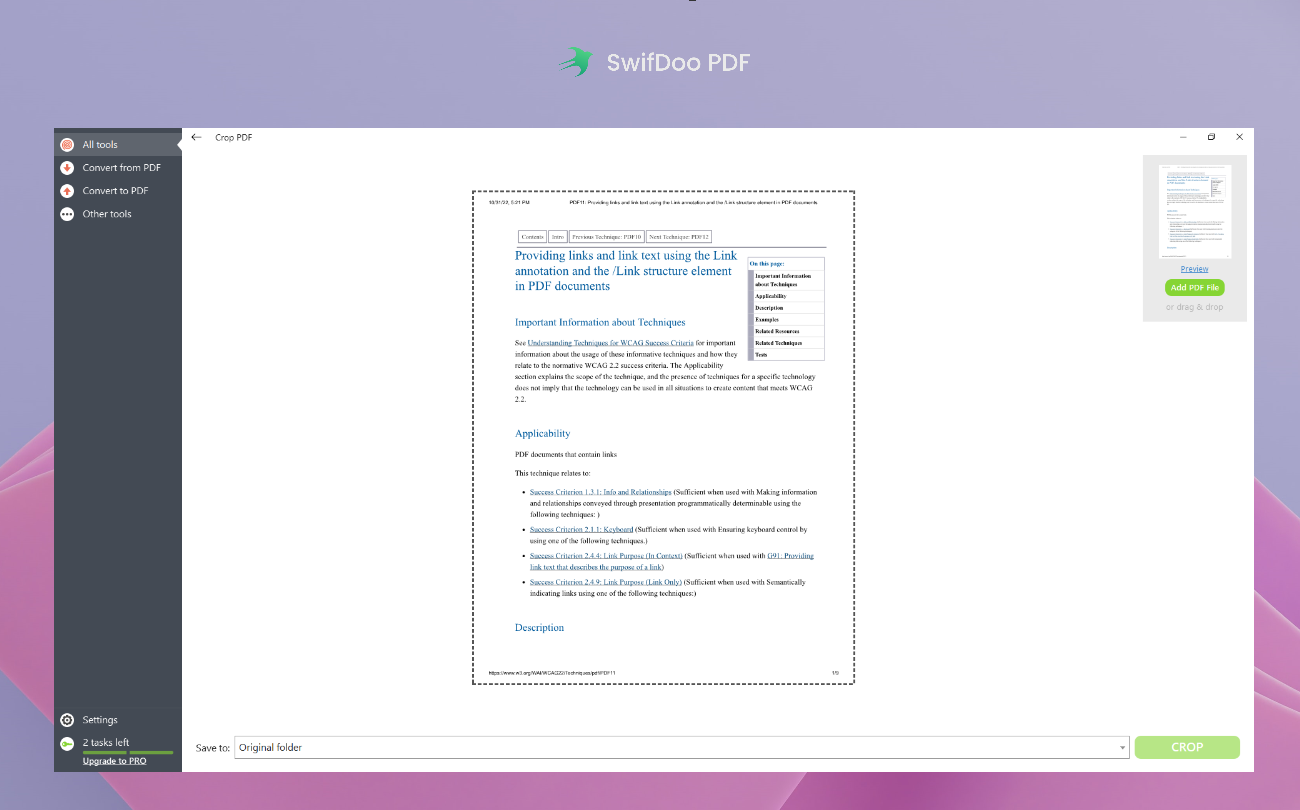 You may already know that PDF Candy has more than 40 features, but they are not well categorized, which is very inconvenient to locate a special PDF tool. The Windows version of PDF Candy, for example, just features a straightforward menu bar with four categories: All tools, Convert from PDF, Convert to PDF, and Other tools. To be more specific, if you want to conduct some minor features, such as split PDF or delete PDF pages, you need to take much time on looking for the right tool. In addition, all icons in PDF Candy are huge, bold, and uniform, which is not very user-friendly.
The subscription plans of PDF Candy are also very inflexible. Only three fixed pricing plans are offered, and they are very limited, and cannot be customized randomly. If you prefer using its desktop program, you can only buy the Lifetime plan to get access to PDF Candy Desktop.
The Best Alternative to PDF Candy
After reading the previous two parts, you probably have already learned a lot about PDF Candy and have found whether it is the ideal PDF editor you're looking for. If you feel unsatisfied with this PDF editor. As a complement, we'll introduce you to a handy alternative: SwifDoo PDF.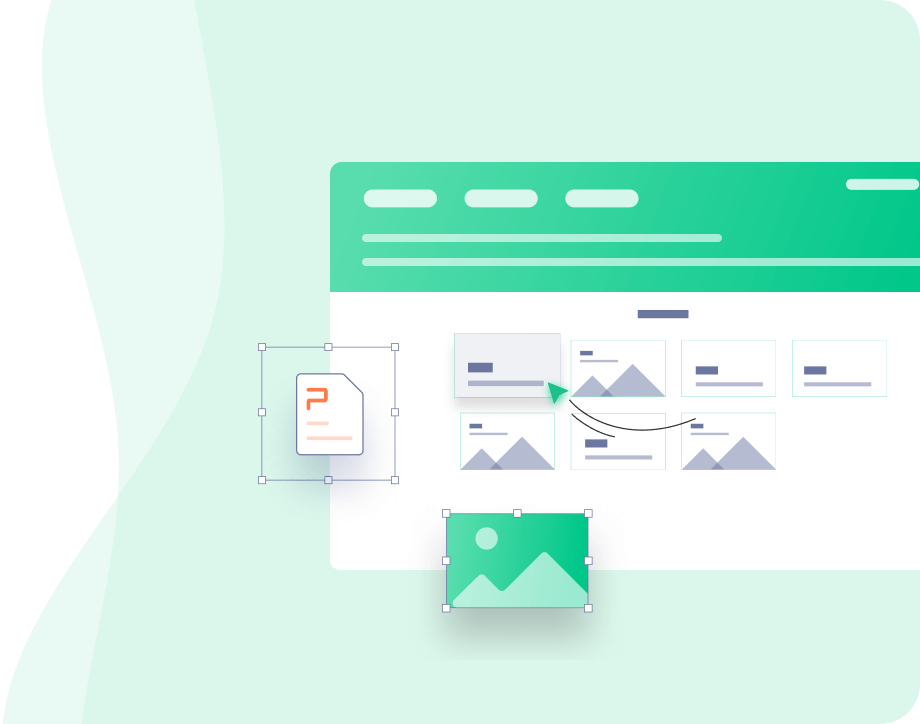 SwifDoo PDF - All-in-One PDF Editor
Annotate PDFs by adding notes, bookmarks, etc.
Convert PDFs to Word, Excel, and other editable files
Edit, compress, organize, and split PDFs
Free Download
Windows 11/10/8.1/7/XP
Many positive factors contribute to a good PDF editor, such as comprehensive features, a navigable interface, user-friendly design, reasonable pricing plans, and more. All these matter aspects you cared about are available on SwifDoo PDF, which makes it a decent addition to your software library.
With SwifDoo PDF, you can manipulate PDF files with more functions and all its tabs are presented in a simple interface. This PDF editor serves not only as a PDF converter, but also as a robust PDF editor to help you annotate, edit, and convert PDFs, as well as manage PDF pages, etc. In its newly released version, SwifDoo PDF also supports converting PDF to EPUB, XPS, and Markdown files and vice versa.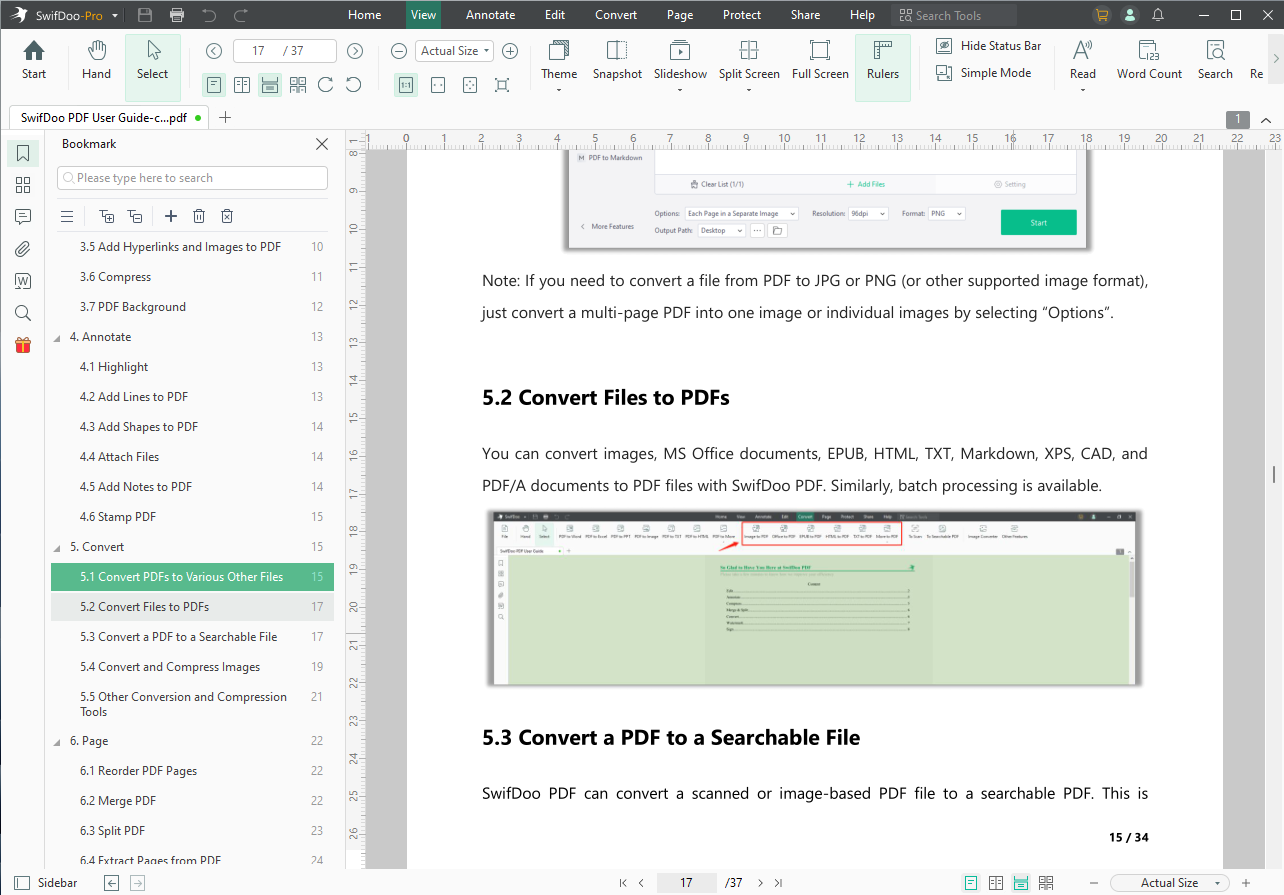 What's more, the interface of SwifDoo PDF is also very clear and polished. If you've used Microsoft Office, you'll see how similar these two programs are. SwifDoo PDF also offers you several main tabs, and all the other mini tools are well sorted into every tab.
The End
That's all about PDF Candy, one of the most welcomed online PDF converters. We've reviewed its features, interface, subscription plans, and other details. You'll be much clearer on this PDF editor after reading this post. In addition, a handy alternative to PDF Candy is also introduced for emergencies. Try SwifDoo PDF now! It will surprise you!