Introduction:
There are many reasons to look for
Optical Character Recognitio
n
or
OCR software
. Maybe you need to edit the text within an image or want to extract the data from a scanned or printed document. OCR software is designed to recognize the characters in non-editable documents such as PDFs and images and convert the documents to editable and searchable copies.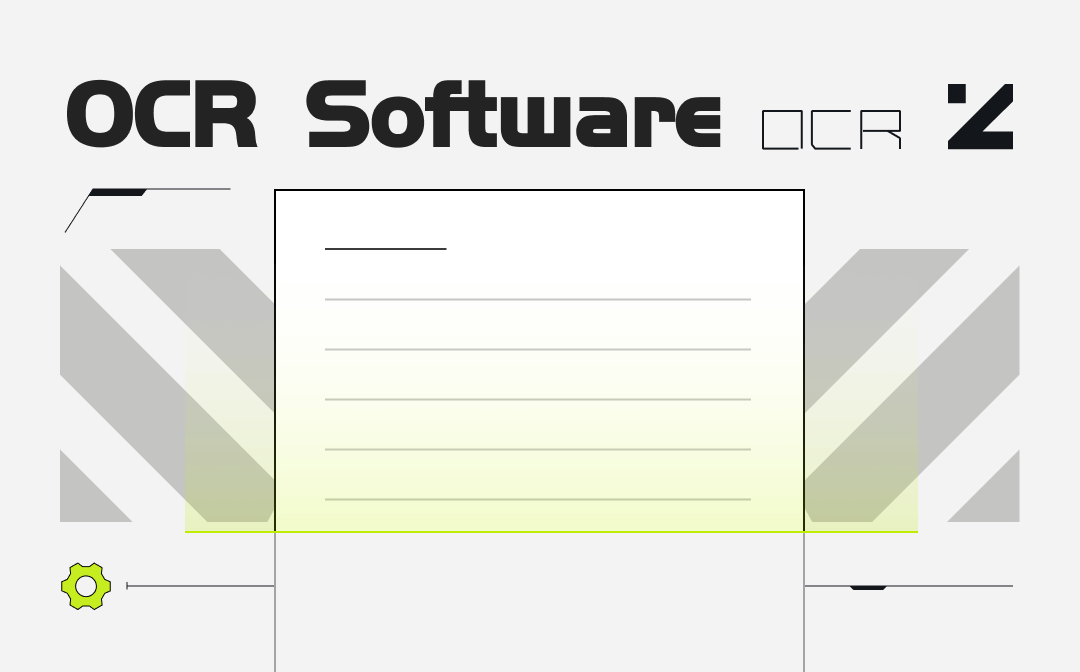 As the need for extracting text from various documents is very common, plenty of office software or companies have offered OCR tools. Here in this post, we are unveiling a wave of the best OCR software for you, which are powerful and easy to use.
What is OCR software?
OCR software is a program or tool that can recognize text within a digital document with optical character recognition technology. The digital document contains handwritten, printed, or scanned text, or is a screenshot.
Normally, you just need to import your document (such as a PDF or an image) into the software and click the OCR button, the OCR software will seize the text contained and convert the document to an editable file.
1. SwifDoo PDF - The Best OCR Software for Your Documents
If you are trying to find software to OCR a PDF or an image accurately and easily, give SwifDoo PDF a try. This is a versatile program with a built-in OCR engine. It not only can OCR convert scanned PDFs or images to Word, Excel files, or plain text, but also has a set of useful tools. Importantly, its intuitive interface and simple interaction design enable you to handle your documents with just a few taps.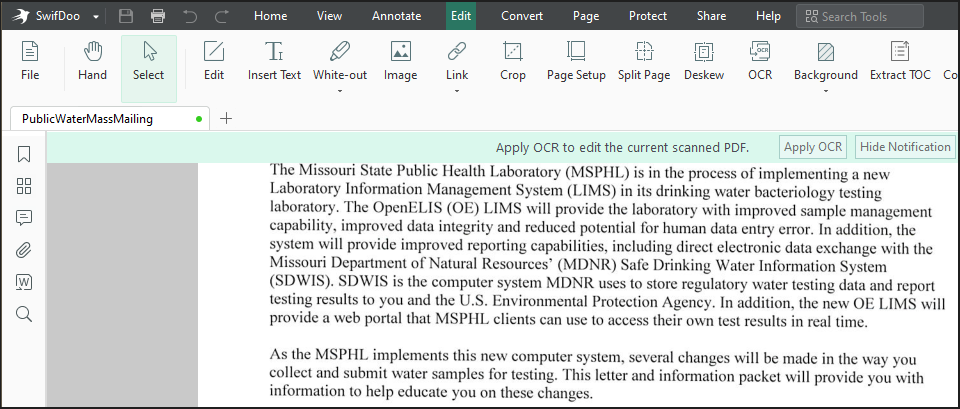 The OCR software is available for free download on Windows 10, Windows 8, 7, and the latest Windows 11. Besides using it to extract text from PDFs, you can also edit text and images in a PDF, compress, combine, split, organize, and sign PDFs. The software is also capable of converting PDFs from or to image formats, and compressing Word, Excel, and image files. With all the features integrated, SwifDoo PDF is still small in size and fast to run.
Features:
OCR image-based or scanned PDF files and the OCR feature supports multiple languages including English and German
Convert PDFs to various editable files without losing formatting and quality with top-notch OCR technology
Work as a scanner to scan documents to PDFs
Allow you to edit the existing content in a PDF, crop, compress, and do a lot more with your documents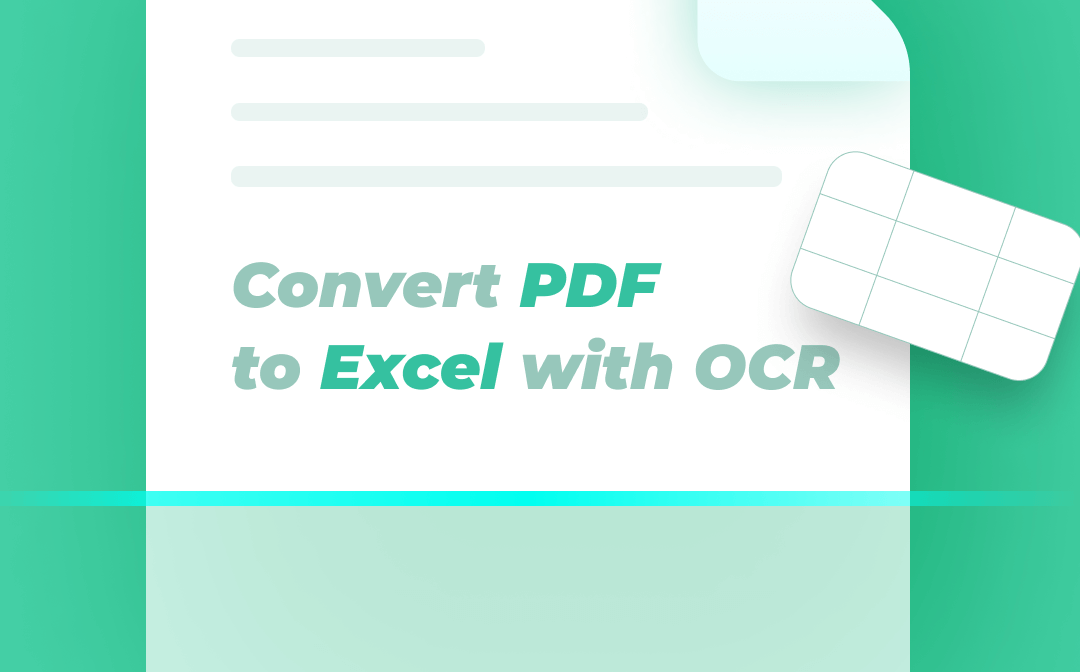 Three Easy Ways to Convert PDF to Excel with OCR
PDF to Excel conversion via OCR helps extract well-formatted data from scanned PDFs. This post shares ways to OCR convert a file from PDF to Excel easily.
READ MORE >
2. Nanonets
Nanonets is famous as the best OCR software for developers. The software is AI-based and can extract text and tables from invoices, receipts, and other documents. Its advanced text recognition technology ensures accurate recognition results. The program can be integrated into many office applications to use. The user interface of the software is easy to navigate.

3. FreeOCR
FreeOCR is Windows-based OCR software and document scanner that comes with a desktop application. With the software, OCR PDFs is quick and effective. All you need to do is import an image or a PDF into it and start the OCR process. It supports converting scanned documents into Word or text files. The software is free to use but the interface is a bit old-fashioned and it loads files a little slowly.
4. Google Document AI
Google Document AI is a document processing solution from Google Cloud with an optical character recognition tool. Built with machine learning technology, the OCR software makes capturing text from documents incredibly simple. It can perform OCR on different types of documents, such as PDF, PNG, BMP, and JPEG, for your forms, driver's license, or contracts.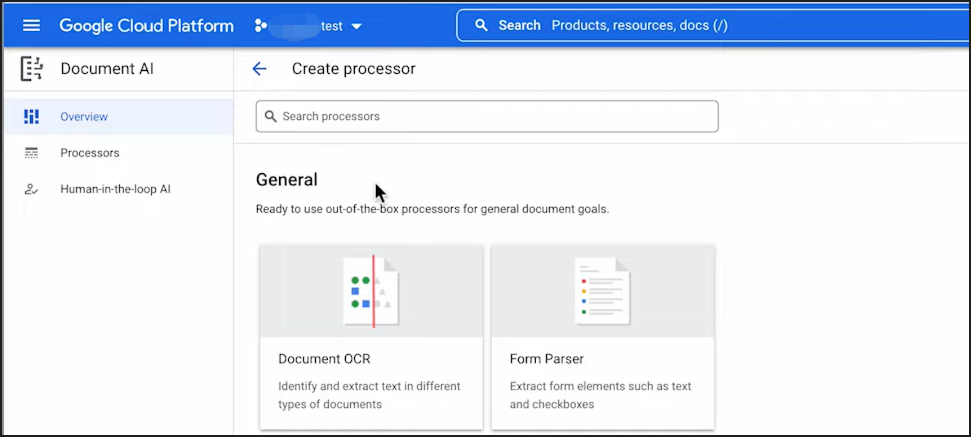 5. Tesseract
Tesseract is free and multi-platform OCR software for Macs, Windows, and Linux devices. It is open-source and one of the most accurate programs for extracting text from images and various documents. The OCR engine supports over 100 languages. It runs through a command line interface.
6. A9T9
A9T9 is designed to take the hassle out of making image files and PDFs editable. It is one of the best free OCR software for free download. The freeware is simple to install and uninstall. It can convert scans or images containing text but cannot process handwritten documents. This tool is also available as an online OCR app and OCR API.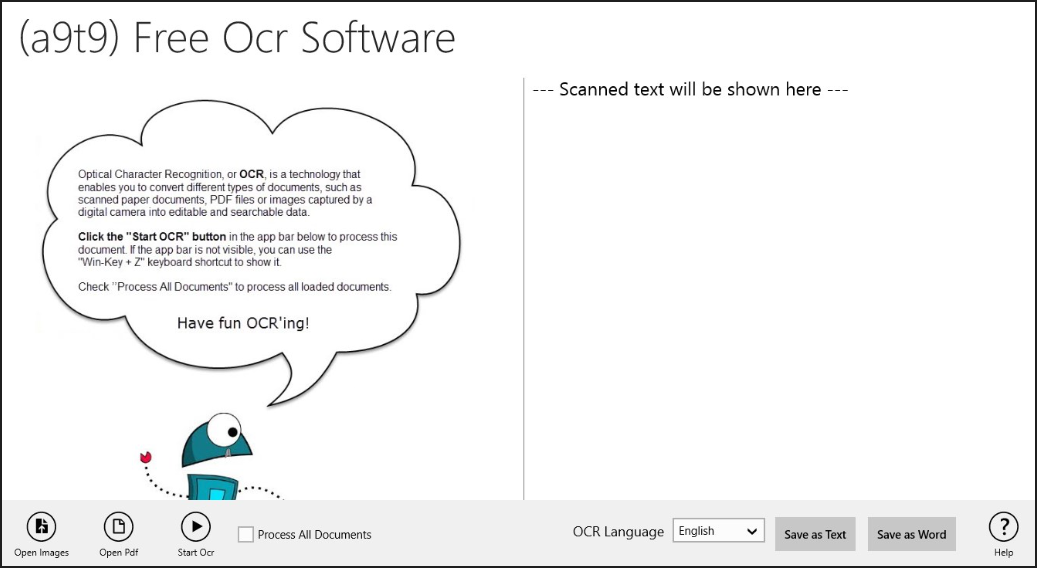 7. OCR2Edit
OCR2Edit is one of the best OCR tools on the market. As a web-based application, it allows you to complete text recognition tasks without any registration or download. The optical character recognition software offers a suite of tools for processing PDFs, images, and scanned documents.

Conclusion
This post has collected several top OCR programs that can OCR images, PDFs, or other documents. Some deliver great value for money, some are easy to access online, and others may offer free service. Among these OCR software, SwifDoo PDF is recommended. It can batch-process files and enables you to do many more. It is a great productivity tool to make life easier.
Frequently Asked Questions
What is the best OCR software?
The best software for performing OCR upon documents depends on your actual need. If you just want to turn PDFs into editable documents, SwifDoo PDF might be the best choice. Since it can convert image format to PDF, extracting text from images is also possible. Importantly, it is super cost-effective compared to other similar software.
Is Microsoft OCR free?
There is a native free tool on Microsoft Windows for applying OCR to screenshots. To use it, open a document, hit the Windows Search icon and click the Search with ScreenShot button that appears, then Windows will seize the text through Bing. Or, you can utilize Microsoft Lens to convert images to Word or Excel files.
Can I do OCR with Word?
Microsoft Word has the OCR capability for scanning an image or PDF to extract the text from it. To do that, open your PDF in Word, or insert an image into Word to save it as a PDF and open it, the Word program will convert it to a Word document with editable text.