PDF files can be shared, annotated, and printed easily on Mac. Once a file is converted to PDF, it becomes harder to modify it. Regardless, you can still add new text, change fonts, or highlight text using the PDF editing tools. You may also save the document under a different name.
PDF files are universally compatible and take lesser space on devices. They are used by wider audiences and can easily be shared or customized. Since they are considered more secure file formats, they can be useful in protecting your data. Here is how to use Preview on Mac to tackle PDF-relevant tasks.
Read PDF Files on Mac
PDF files offer one of the simplest layouts to view and read texts. Unless you have selected a default application for opening and reading files, Mac sometimes uses PDF as the default app. The Adobe Acrobat Reader is a free resource that Mac users can leverage to view, print, share, and write comments on PDFs.
It is easy to perform such and many other actions when working with PDF files on Mac. Sometimes, when you want to delete recently opened PDFs, you may notice an error warning that reads: "The operation cannot be completed because the item is in use." If the error appears, there is nothing to worry about. Just follow the few quick steps to delete the files in use, and the error will stop appearing. You will experience better functioning on your Mac and will be able to boost your productivity.
To read PDFs on Mac, the first step is to open PDF.
Click on the file to select it;
Right-click to open a drop-down menu and choose Open with;
Select Adobe Acrobat and then click Change All.
Although the Preview app is the default app for viewing PDF documents on Mac, it does not allow you to use the document's interactive tools. If you want to use the tools, the best way is to follow the above simple steps to open them.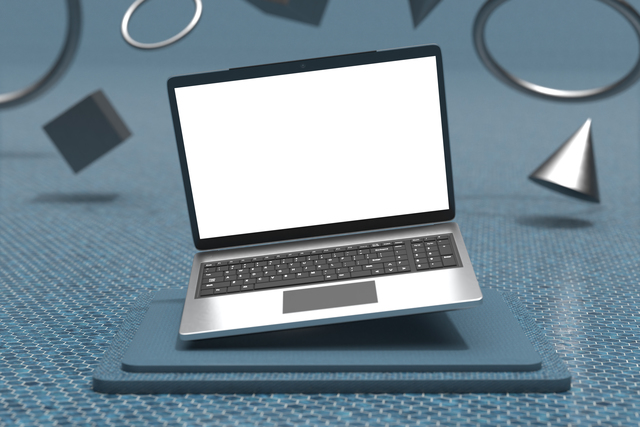 Annotate PDF Files on Mac
When opening in Preview mode, PDFs cannot be edited. The Markup toolbar allows users to give feedback on various issues. You can effectively use PDF to collaborate with your colleagues, teammates, and customers. Users add suggestions for changes, and the other team members make their responses to the suggestions on the same document.
Different icons allow you to annotate a PDF document. To allow annotation,
Open the Preview application
To the furthest right-hand side, open the Markup toolbar and start your annotation.
You may also click the Show Annotations Toolbar.
Several tools with different functions will be displayed as follows.
The sketch tool: Used to draw simple sketches in one stroke. The tool displays a palette with various shapes. Just click on the shape you want to draw and highlight the area you want it to appear, and it will automatically be added.
The Text Selection tool 'A': You may want to select text to copy, highlight, or delete. Click on the Text Selection tool 'A' to perform the tasks.
The Redaction Selection tool: If you want to permanently remove a portion of text from PDF, the tool to use is the Redaction Selection tool. Click on the tool and select the target text. After closing the document, the section will be permanently removed.
Highlight and zoom: The zoom lens helps you to increase or reduce text sizes. The highlight tool helps you to highlight text to resize it.
Merge PDF Files Into One on Mac
The simplest and easiest way to merge multiple PDFs into one on Mac is to do it online. This option is useful if you are not using your usual home or office Mac computer. It could be you have borrowed a friend's Mac, or you are in a cyber café and need to merge or split PDFs. It might not be appropriate to download and install the PDF reader on someone else's Mac.
If you search online, you will get several PDF merging tools that can be useful for the task. The tools do not require installation, but there's an inbuilt PDF merger on your Macbook - Preview.
Open a PDF document in Preview;
Navigate to View > Thumbnail to activate the sidebar;
Click on a certain page where you need to insert the other PDF document;
Go to File and select Edit > Insert > Page;
Upload the PDF document you need to merge into the current file, and hit the Open button.
Working on your Mac's desktop gives you an enhanced experience. You get access to several PDF features that allow you to add information, such as a list of all files merged in a specific document. You have another advantage because you can develop your PDF portfolio using the various available features. It is not possible to perform such tasks when using online tools for merging or splitting PDF files.
Add Bookmarks and Print PDFs on Mac
Adding bookmarks to your PDFs makes reading the document easier. It makes navigation simpler, and your PDFs look professionally created. There could be sections of the document that you want to pay close attention to. If the document is long, locating the sections can be harder. Instead of spending too much scrolling back and forth too much, just bookmark the sections, and your work will be easy.
You can choose a different color for each important section so that you quickly jump to the section every time you want to do a reference. Bookmarks can also be used to link one specific page of the file with another one. E-bookmarks are not different from the traditional bookmarks placed between book pages. They save time accessing the specific page. To add a bookmark on PDF,
Open the section or target page;
Open the Edit icon and then click on the links;
Click on Bookmark and then New Bookmark;
Several bookmarks will be displayed, but you can only choose one for the section;
You may let a default bookmark be selected, or you may give it a name and press enter to save it.
Another way to work with PDFs on Mac is to print your documents. Click on print and select your page settings. You may choose to print a few pages or just a section of a page. Once you have put your settings, click print, and your document will be printed.
Change PDF to JPG
Your PDF could be an image, and you may want to convert it to JPG. PDF contains features that allow you to change it to multiple documents without compromising their quality. The formats include PNGs, JPGs, TIFFs, GIFs, or BMPs. Such formats are best when you want to upload images on social media platforms.
Click on the PDF file to highlight it;
On the menu, choose Export to Image;
Another drop-down menu will open. Choose the file type to convert to;
Choose Export to convert the file and then save it under a different name.
In addition, if you need to save PDF as Word on your Macbook, Preview cannot meet your needs. SwifDoo PDF released an online PDF converter that can deal with your PDF to Word conversion. What's best about is, it is a free converting tool online.
Conclusion
There is so much you can do with your PDF files on Mac. You may use the document's intuitive features to merge, split, or save your PDFs under different names. Other options are to edit your PDFs by adding highlighting colors and changing text types or fonts. If you want to upload PDF images to social media platforms, easily use the features to convert them to other file formats like PDF, JPG, or GIF.