Different from Windows PC users, Mac users usually need to find all the software they need in the Mac App Store. And it leads to that there might be limited choices when talking about some kinds of apps like the PDF editor in this blog. Some apps are just not available in the store!
At this moment, you need this article very much. Because the 7 best PDF editors for Mac free are listed for you. Everything about PDF editing can be covered and you don't have to search for it in the Mac App Store now! Spending lots of time but finding a useless tool? This will never happen after you read this.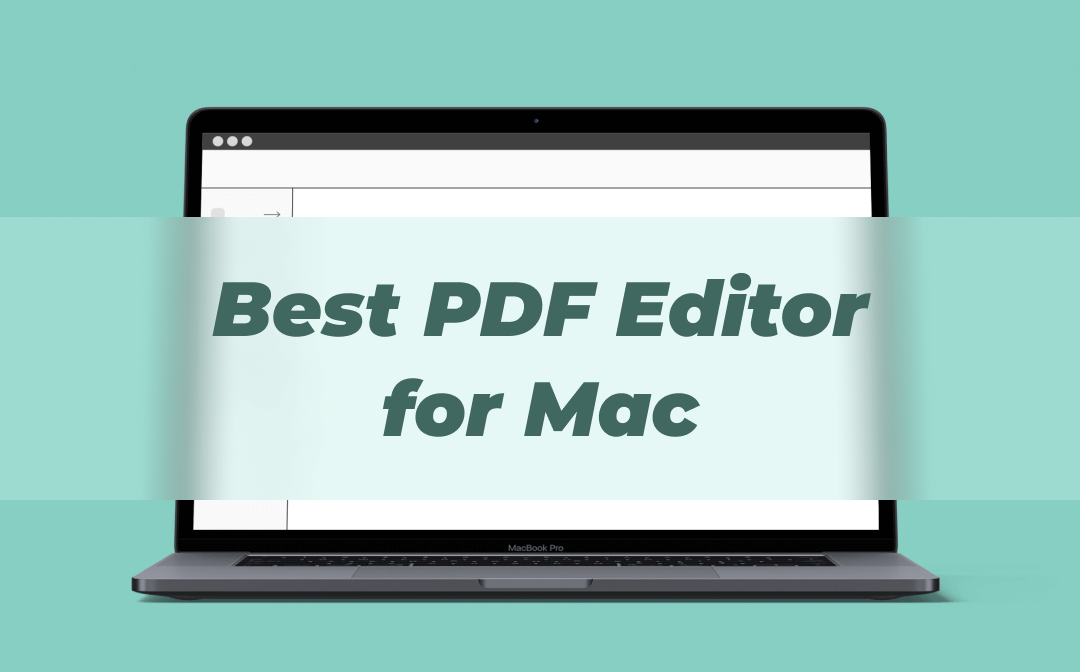 7 Best PDF Editors for Mac - List & Compare
7 best PDF editors for Mac selected by this blog can be listed below:
1. macOS innate Preview & Books app
2. PDF Expert
3. Adobe Acrobat Reader
4. UPDF
5. Foxit PDF Editor
6. Nitro PDF Pro
7. PDFelement
Comparison among them can be seen in the table below:
| | | | | | | | |
| --- | --- | --- | --- | --- | --- | --- | --- |
| | Edit Texts | Add Texts | Add Signatures | Annotate | Compress | Rearrange | Convert |
| Preview & Books | ❌ | ✔️ | ✔️ | ✔️ | ✔️ | ✔️ | ❌ |
| PDF Expert | ✔️ | ✔️ | ✔️ | ✔️ | ✔️ | ✔️ | ✔️ |
| Adobe Acrobat Reader | ❌ | ❌ | ✔️ | ✔️ | ❌ | ❌ | ❌ |
| UPDF | ✔️ | ✔️ | ✔️ | ✔️ | ✔️ | ✔️ | ✔️(5 files) |
| Foxit | ✔️ | ✔️ | ✔️ | ✔️ | ✔️ | ✔️ | ✔️ |
| Nitro | ✔️ | ✔️ | ✔️ | ✔️ | ✔️ | ✔️ | ✔️ |
| PDFelement | ✔️ | ✔️ | ✔️ | ✔️ | ✔️ | ✔️ | ✔️ |
In the table above, Apps with green names are free to use all of their features. Apps with orange names offer in-app purchases, which means you have to pay for all of their features.
And the price of all the products that require a subscription can be concluded below:
| | | |
| --- | --- | --- |
| | Yearly Plan | Perpetual Plan |
| PDF Expert | $79.99 | $139.99 |
| PDFelement | $79.99 | $129.99 |
| Foxit | $49.00 | / |
| Nitro | / | $143.99 |
All the prices are the lowest requirement to use these products and they can be more expensive after the holiday season.
1. The Preview & Books App
You can edit PDF files Mac free directly. The system itself offers you some basic editing features like adding texts, markups, signatures, comments, shapes, etc. Isn't this powerful? Most of your basic editing requirements can be met by the macOS itself. No need for PDF editor for Mac free download. For basic adding texts, signatures, markups, etc. on Mac, you can follow the steps below:
Step 1. Open the PDF file with the Preview app.
Step 2. Choose the tool you need from the toolbar. Markup, signature, adding texts, etc. for you to select.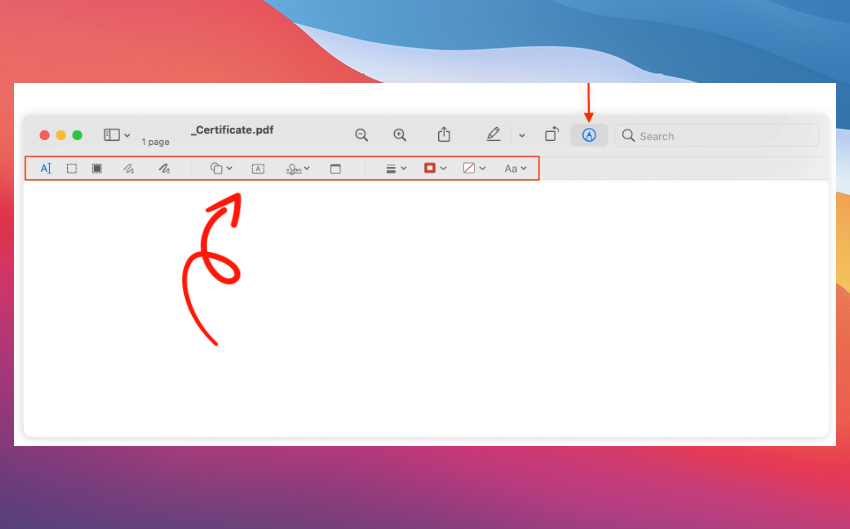 Step 3. Start editing.
The Books app in macOS supports PDF book editing. Once you import a PDF book to the app, you can start to edit it the same as above. Bookmarks and notes can be added to PDF books and notes can be exported and you can manage them effortlessly. The only different step from above is that you should remember to choose the Books app to open your PDF files.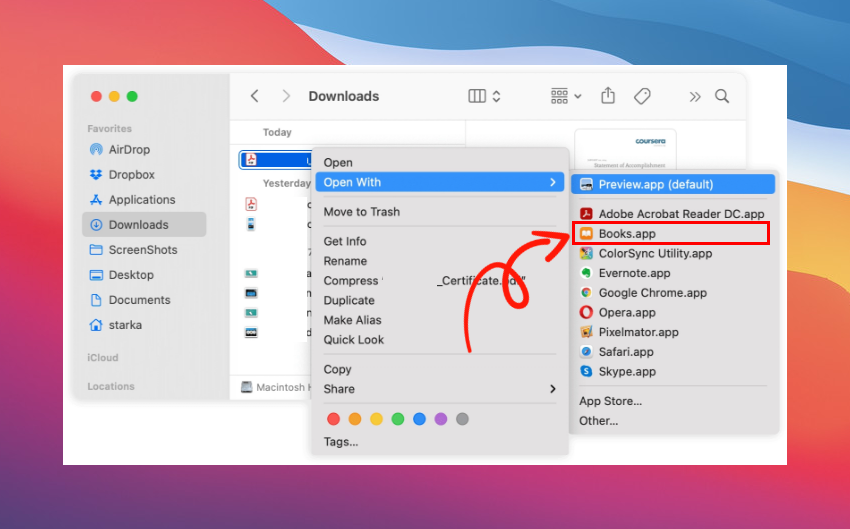 2. PDF Expert
This app for Mac is an editors' choice and App of the Year in the App Store. It focuses on Apple products and offers an iPhone and iPad version too. Basic features are the same as the Preview app can do. The difference is that you can edit the content in the PDF now. Texts, forms, images, etc. all could be altered easily.
It also works as a PDF converter. PDF to Word, PPT, or Excel files all could be finished by this tool. No format or content will be influenced during the conversion. This app also requires a subscription to use. Just yearly and perpetual plans are available.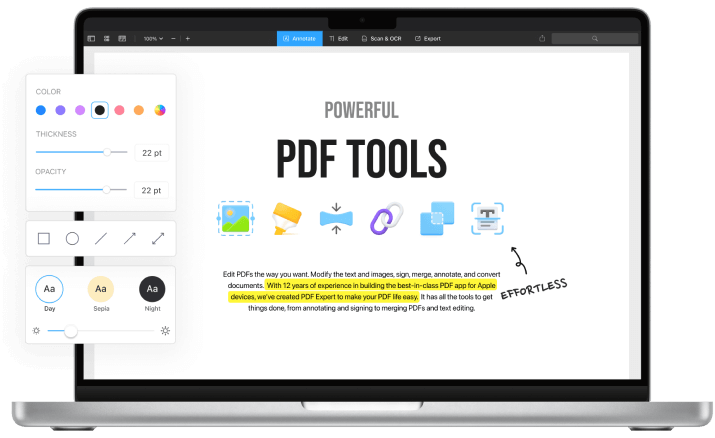 3. Adobe Acrobat Reader
As you can see from its name, the main feature of this Adobe PDF editor for Mac is to view PDFs. Editing is not one of its strengths. Just basic adding signatures and some annotating features are available in this tool but it's free to use. You can also pay for its premium features including editing and converting PDFs, which costs $239.88 a year. If this is too much for you, multiple PDF editor alternatives to Adobe are also listed in this blog for you.
4. UPDF
UPDF has a user-friendly interface and price for Mac users. During the holiday season, it only costs you $41.99 to get a perpetual plan of this product until Nov. 30. It has the lowest price among all the 7 PDF editors mentioned in this blog. No matter the yearly plan or the perpetual plan.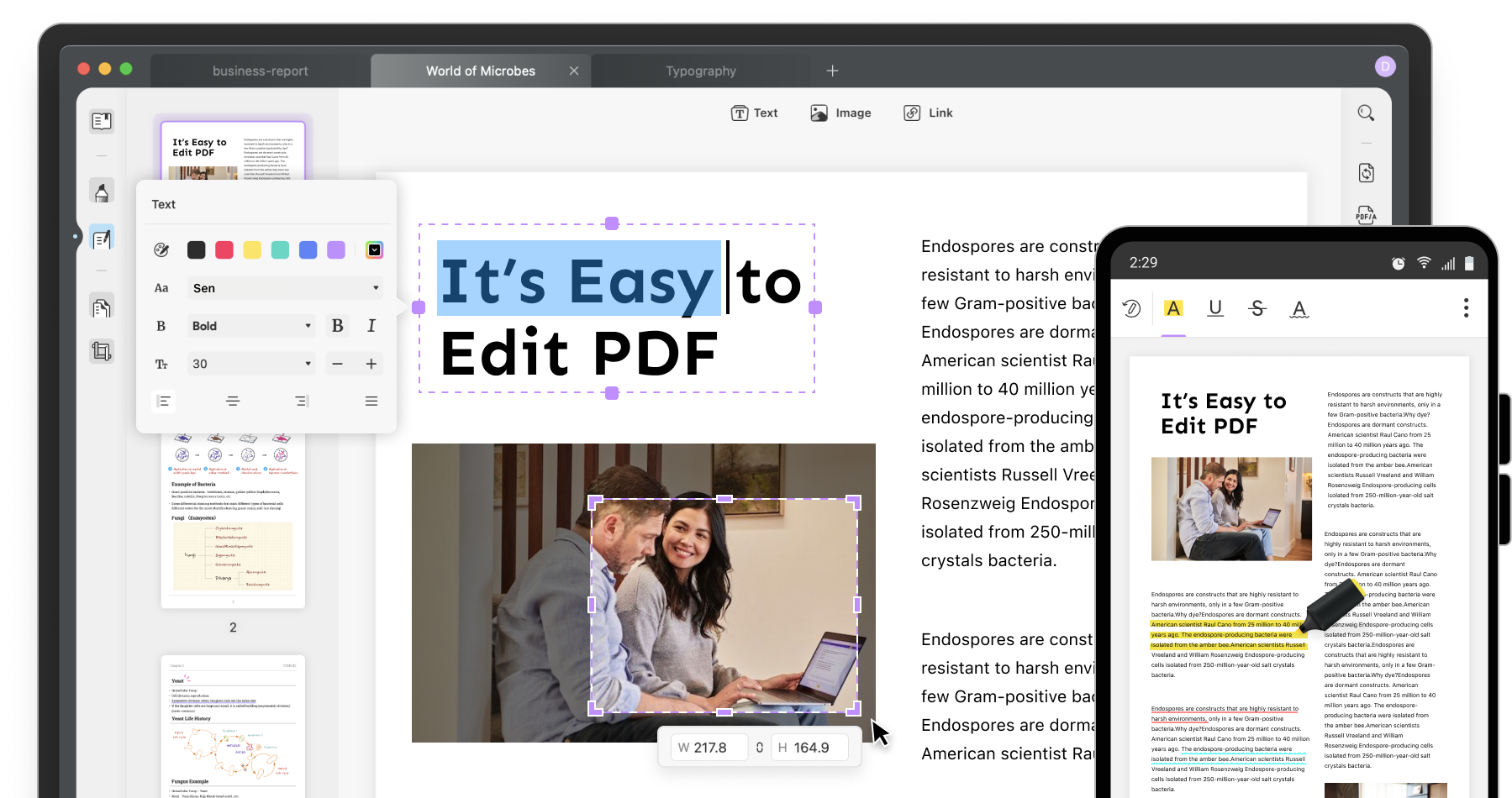 The free version of this software would "add watermarks automatically when saving the file, and up to 5 conversions in total." Users need to sign up for an account to use this best PDF editor for Mac Reddit.
Also Read: Get a Free PDF Document Scanner App for Your Device Now
5. Foxit PDF Editor
This app offers you a 14-days trial for you to experience all of its features.
6. Nitro PDF Editor
The same as some apps mentioned above, 14 days trial and no free version available.
7. PDFelement
PDFelement has more limitations when using it during the trial like watermarks, converting only half pages of a PDF or up to 3 pages (14-day trial), etc.
Bonus Part: The Best PDF Editor for Windows
Though most readers of this article might be Mac users, a PDF editor for Windows called SwifDoo PDF is introduced here in case you need it. This tool perfectly works on the Windows PC and laptop. A long free trial is also included and you don't even have to sign up for it. Just download, install and start to use. Try it out!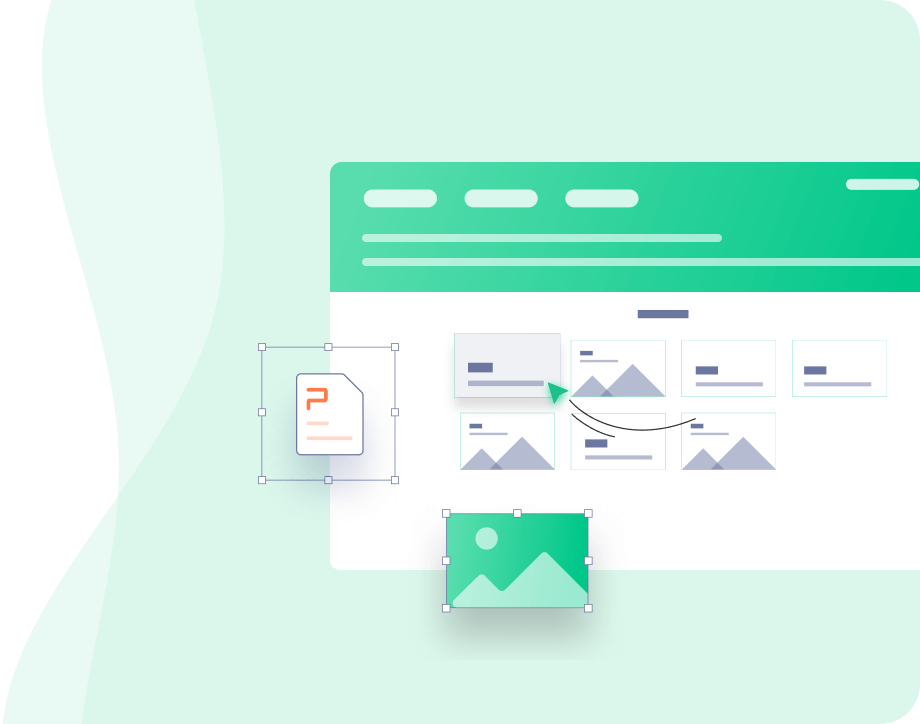 SwifDoo PDF: All-in-One Free PDF Software
Annotate PDFs by adding notes, bookmarks, etc
Convert PDFs to Word, Excel, and other editable files
Edit, compress, organize, and split PDFs
Free Download
Windows 11/10/8.1/7/XP
The Bottom Line
7 best PDF editors for Mac have listed above and important information about them is also concluded in the 2 tables. You can check them and find the one for your Mac. Last, a PDF editor for Windows - SwifDoo PDF, is mentioned as a bonus part for you. Users who are also using Windows PC can try this free software too. Start editing PDF efficiently now!