Introduction:
Looking for the
best PDF annotator
? Whenever you need to markup text, add comments or sticky notes to a PDF file, using a good-to-use PDF annotation app can always streamline the process. In this day and age, there are tons of software developed for
annotating PDF files
, but which of them most fits your needs?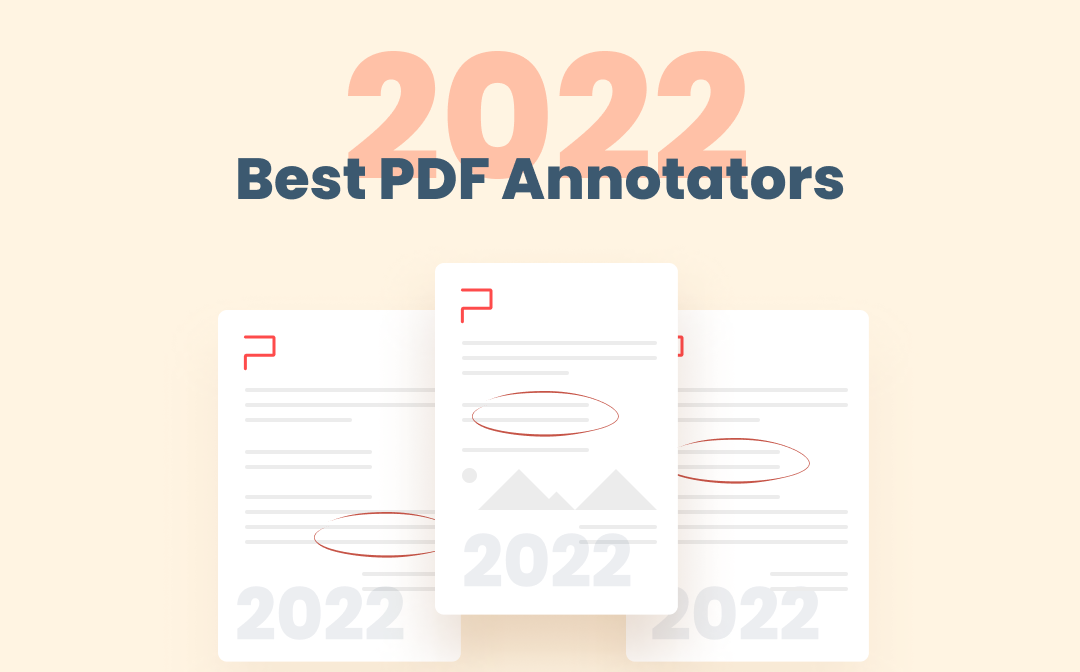 Annotation is more than just writing or drawing on a PDF, it may also include replacing an image, or adding a signature to a PDF file. All things considered, we've rounded up the 8 best PDF annotators that Windows, Mac or other devices support, according to the product feature, response time, cost-effectiveness, and user interface.
SwifDoo PDF (Windows)
Wondershare PDFelement (Windows)
Soda PDF (Windows)
PDF-XChange Editor (Windows)
Adobe Acrobat Reader (Windows and Mac)
Adobe Acrobat Pro (Windows and Mac)
PDF Expert (Mac)
PDFescape (Online)
1. SwifDoo PDF: Best PDF Annotator for Windows
SwifDoo PDF is a light and multi-purpose PDF annotator available on Windows 11/10/8.1/7/XP. With a set of annotation tools, it enables you to freely draw on a PDF, highlight, underline, strikethrough text, insert caret, add sticky notes and stamps, and more. When performing a task, you'll find the application always starts and runs smoothly without any log. Even for a heavy file with 600 pages, the software allows you to view and annotate it quickly. All in all, it is recommended as the best Windows-based PDF annotator.
Here is a step-by-step guide to annotating a PDF file in the SwifDoo PDF program.
Step 1: After free downloading the installer, directly launch the program and open your PDF file with it. You can click Open in the home tab to import your file or drag and drop it into the window;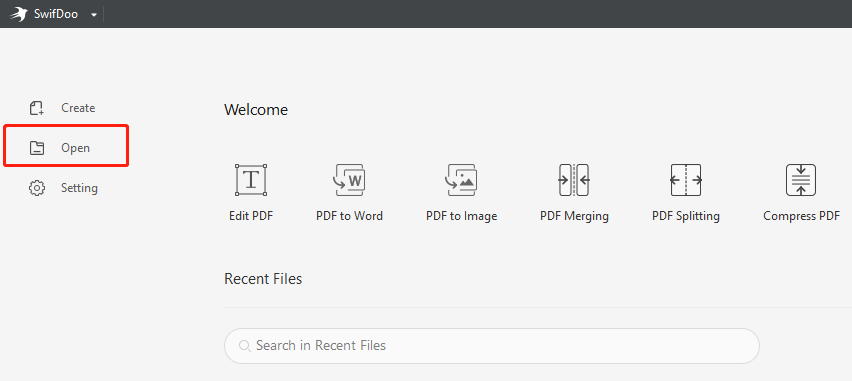 Step 2: Go to the Annotate menu on the top and choose any of the provided features to start annotating the PDF;

Step 3: When you're done, click SwifDoo in the top left corner and choose Save as to save the changes.

If necessary, the PDF annotation app enables you to insert, replace images, and add headers and footers in a PDF. You can use its PDF encryption feature to password protect your annotated PDF. The handy software also lets you convert PDFs to images or other formats. In a word, SwifDoo PDF is a one-stop shop for a variety of PDF-related needs. With respect to the user interface, it resembles Microsoft Word, which is designed for creating a great user experience.
Pros:
One of the best PDF annotators with rich annotation features
Fast program response
Clean and simple user interface
Cost-effective ultimate solution to almost all PDF tasks (PDF editing, PDF conversion, PDF compression, etc.)
Cons:
Tips:
If you need to convert PDFs (such as convert Excel to PDF or PDF to Word), you can check our post for
a list of PDF converters
. SwifDoo PDF also provides the powerful Optical Character Recognition (OCR) tool to make scanned PDF files searchable and editable.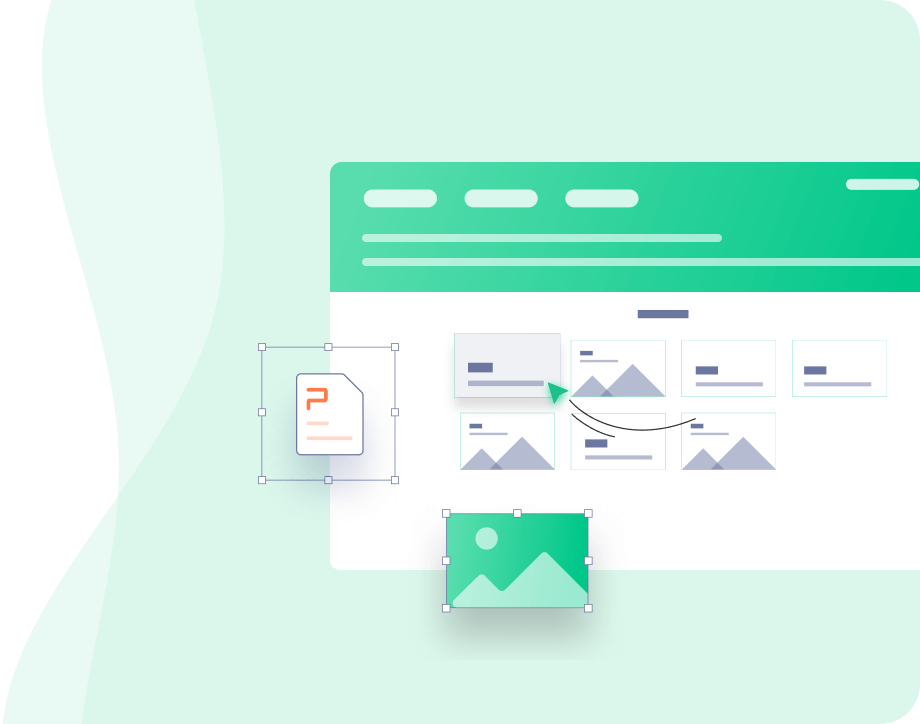 SwifDoo PDF - All-in-one PDF Software
Add notes, highlights, strikethrough and other annotations to PDFs
Edit and remove annotations from PDF files
Edit, convert, compress, and organize PDFs
Free Download
Windows 11/10/8.1/7/XP
2. Wondershare PDFelement
PDFelement is an all-inclusive solution to PDF issues. As the top Windows-supported PDF annotator, it has an array of free PDF annotation features to highlight text, add text boxes, insert shapes in PDFs, and more. When the need arises, the PDF annotation app enables you to use the callout tool to markup an image, or add an attachment to a PDF document. This software also has good PDF editing and OCR features.
Pros:
All necessary annotation features, and other advanced features such as extracting data from form fields in a PDF
Batch files processing ability
Smooth program execution
Cons:
User-unfriendly interface for annotation and some other features
Watermarks added on a PDF document when saving changes during a free trial. Only half-year, one-year and perpetual subscription plans without short-term plans
3. Soda PDF
Soda PDF is a desktop app designed to handle PDF documents on Windows 10, Windows 8, and 7. To be specific, this PDF software has both web and desktop versions. It is on the list of the best PDF annotators, enabling users to markup, whiteout text, add attachments in a PDF, and much more. Besides, the Soda PDF annotation app has a handy measurement tool that allows you to measure the length, perimeter, and area of elements in a PDF file.

In addition to PDF annotation, Soda PDF offers a lot of other features that enable users to edit, merge, split, and rotate PDF documents. However, concerning response time, the program runs a little slowly. Despite this, it is still a top pick for handling PDFs overall.
Pros:
Powerful annotation features including measuring objects in a PDF file
Intuitive navigation bar
Offer a web version
Cons:
Relatively slow program response
Not a free PDF annotation tool
4. PDF-XChange Editor
PDF-XChange Editor is another software that deserves to be named the best PDF annotator for Windows. Its free version is equipped with a range of tools for users to add text boxes, sticky notes, highlights, strikethroughs, or other comments to PDF files. If necessary, you can import or export annotations from or to a file. The software's pro version can convert, edit, and organize PDFs. It's undoubtedly qualified as the best free PDF annotator.

Pros:
A complete set of PDF annotation tools available on Windows
Free version provided
Fast to use
Cons:
User interface to be improved
Output documents will be watermarked after some tools are used in free mode
5. Adobe Acrobat Reader DC
When it comes to PDF annotation software, Adobe Acrobat Reader DC is always worth mentioning. Included with the family of Acrobat software, it is well-known for its free service. You can utilize the program to add nearly every type of comment to your PDF documents, from text and pop-up notes to shapes and attachments. Signing and printing PDFs for free are also its capabilities.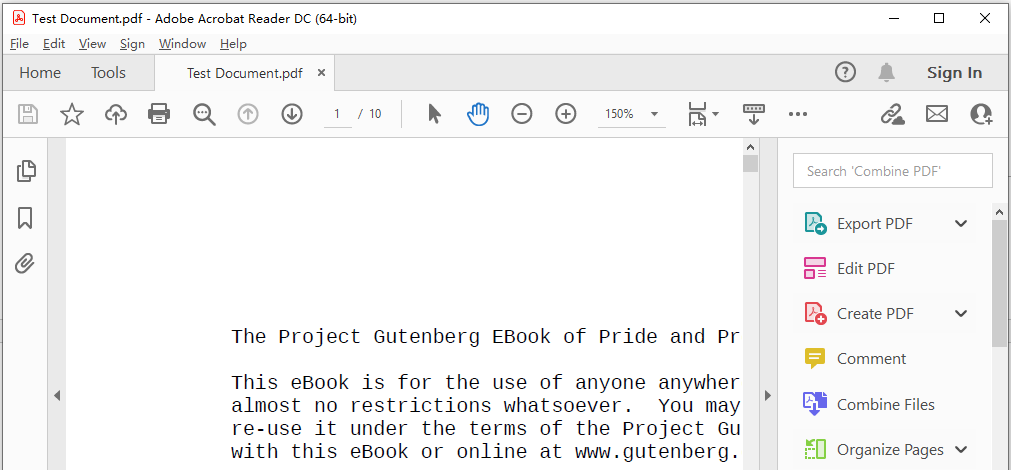 Adobe Reader is sure to be the best free PDF annotator that both Windows and Mac can run.
Pros:
Free PDF reader, PDF annotator, and PDF signing software
Compatibility with both Windows and Mac
Allow toolbar customization
Cons:
Heavy program compared with many counterparts
6. Adobe Acrobat Pro DC
Adobe Acrobat Pro DC comes from Adobe. Inc, the inventor of PDF, which you must have heard of before. With a suite of great tools and outstanding performance, Acrobat Pro is sure to meet your needs for PDF annotation. You can employ this PDF annotator to complete almost all annotation tasks, including adding text boxes and shapes to a PDF.
As a full-fledged PDF management application, it also lets you edit, convert, compress, and combine PDF documents. Even so, many people feel Acrobat Pro is not pleasant to use because of the costly subscription and sophisticated interface design.
Pros:
Excellent PDF annotation and other features
Smooth and rapid program response
Cons:
Cluttered interface
Only yearly plan available, at about $180 (The price is higher than the perpetual plan of SwifDoo PDF)
7. PDF Expert
PDF Expert is a popular PDF management tool compatible with macOS. With its annotation feature, you can draw on a PDF, highlight text, and add notes and stamps to a PDF document. If needed, the desktop PDF annotation app allows you to export all annotations as a single file. On top of PDF annotation, the software can also edit, combine and sign PDFs. Like every other PDF application, PDF Expert has its downsides. For example, it has no advanced features such as OCR.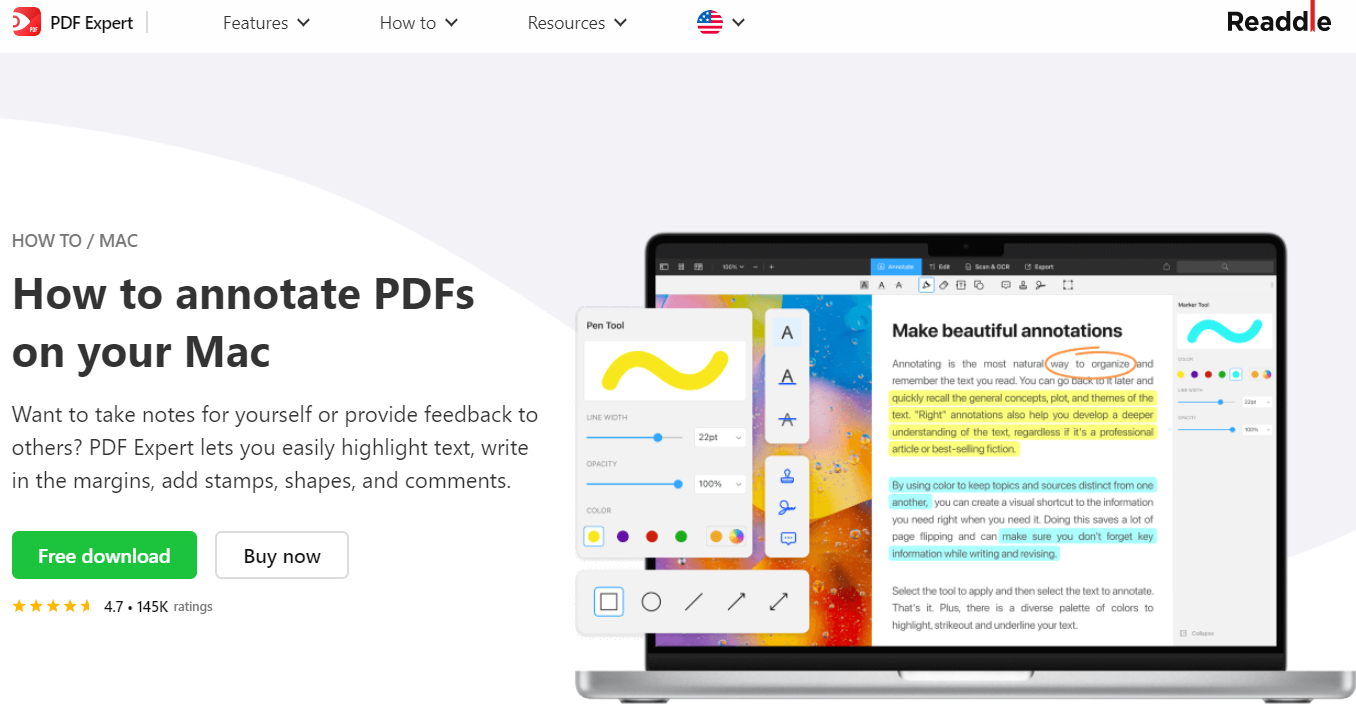 Pros:
Common annotation features
Easy-to-use UI
Available on iPad and iPhone
Cons:
Not work well with large PDF files
8. PDFescape
Without a PDF application installed on your device, annotating PDFs can be tricky. Thanks to online PDF annotators, you can add annotations to PDF files through a web browser. The feature-rich PDF software, PDFescape, provides a quick and free way to deal with PDFs. It not only allows you to add comments but also enables you to insert form fields into a PDF file.

Pros:
Essential annotation features
Easy to access through Chrome, Firefox, Edge, etc
Cons:
Only 5 fonts for added text
Old-fashioned UI design
Bonus: Kami PDF Annotator (Chrome Extension, Google Drive Connected App)
Kami is a PDF annotation tool that can work with Google Drive and Chrome browsers. To use the app, you need to connect it to your Drive from Google Workspace Marketplace or add it to your Chrome from Chrome Web Store.
Kami PDF annotator has the ability to markup and erases content, and draw and leave comments on a PDF. You can add audio or video comments to PDF files. Furthermore, this app enables you to easily split, merge, and sign documents. If you need more complicated features such as PDF conversion, it's better to turn to a more comprehensive PDF application.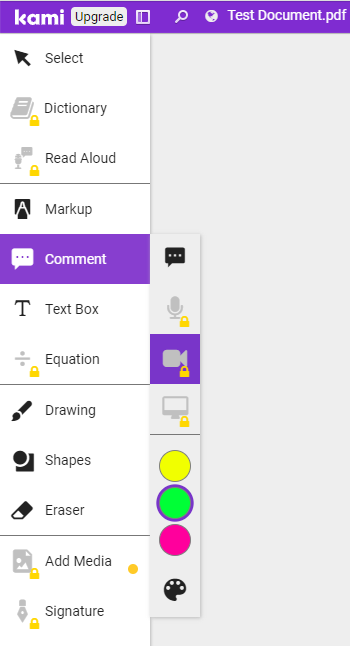 To Sum Up
A great PDF annotating experience starts with the right PDF annotator. The 8 top PDF annotation apps and the Kami Chrome extension help you be more productive with your work. Choose one according to your needs and budget to effortlessly add and delete notes, stamps, highlights, and a variety of comments on your Windows, Mac, or online.
Frequently Asked Questions
What is the best PDF annotator for PC?
Among the listed PDF annotators, we recommend you try SwifDoo PDF. It allows you to annotate, organize, and edit PDF files with many simple-to-use tools. One SwifDoo PDF account (for a yearly plan) can be used on two devices, so you are able to handle PDFs at both the office and home.
Can I annotate PDFs on Mac without using any third-party software?
You can use the default PDF reader on Mac, Preview, to perform common PDF annotation tasks such as drawing shapes, typing text, and redacting content. Preview also allows users to split, merge and sign PDF documents.