Introduction:
eBooks let you keep updating your library without taking up any physical space and it's easy to read them wherever you are. However, the problem is how to download free eBooks online quickly and easily. If you like books in PDF format, then a professional PDF book downloader is necessary to help you download any books for free as PDFs, eliminating the need to browse for pages to locate your target book.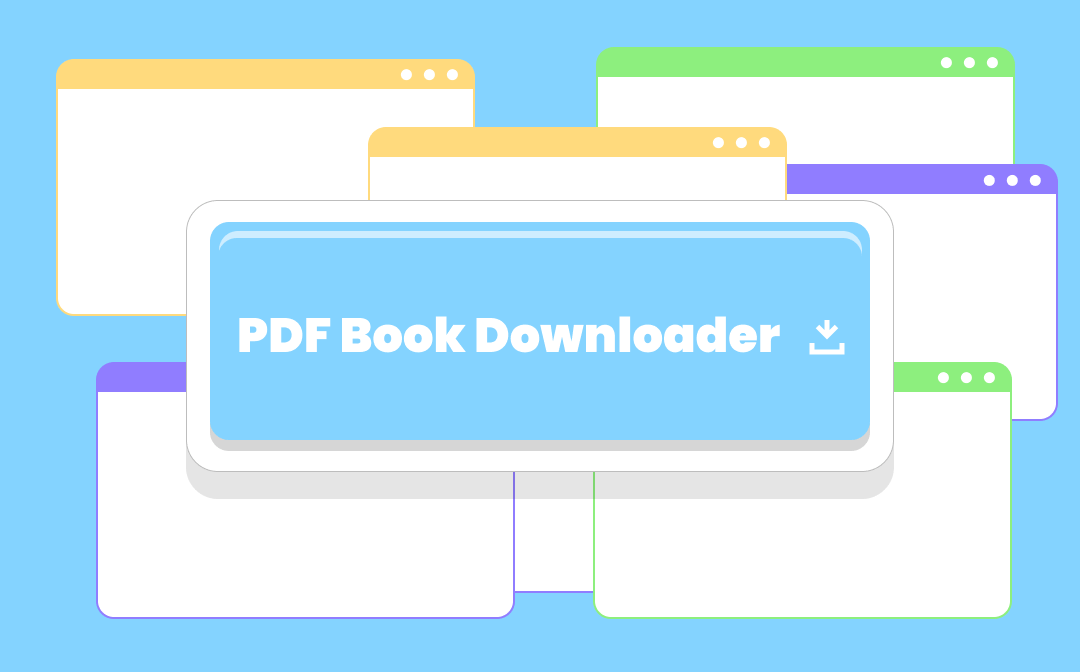 Physical books are quite expensive, especially textbooks, which could be a burden for students. Thereby, if you want to know the right websites to free download PDF textbooks or find online PDF books for free, this article is happy to help. We have selected the 5 best PDF book downloaders where you can get almost every book you want online. Let's check those PDF searchers together!
5 websites to download free PDF books online:
PDF Drive
Library Genesis
Overdrive
PDF Search Engine
ManyBooks
The 5 Best PDF Book Downloaders for PDF Books/Textbooks Online
PDF Drive

PDF Drive is a comprehensive search engine providing online PDF books for free. The book library covers a wide range of categories, including health, fiction, and technology. It now has indexed more than 80 million PDF books for free download. This is a website that is worth spending your life exploring.
Different from other PDF searchers which are unable to read online, this site allows you to browse the full content using its "Preview" feature. There is no need to download the book to immerse yourself in the story.
One highlight of this platform is that as a website offering free PDF books, it doesn't have many annoying ads. The advertisement only shows once when you first download an eBook, then it won't bother you anymore.
Library Genesis

Library Genesis is a popular PDF book downloader letting you download any book for free in PDF format. This search engine focuses on science and technology, but also provides books of other genres. More importantly, for students who wonder where to get free PDF textbooks, this site is a fine place.
To locate your target book or textbook, it's recommended to type in the specific title or author. The filters help you narrow the results by topics and fields. However, the user interface of this textbook PDF finder is a little 2000-ish and it needs time to get used to the way it searches. Moreover, it is impossible to browse for books you may like since the exact name is required to download free PDF textbooks or articles.
OverDrive

OverDrive is one of the best PDF search engine sites for free PDF eBooks. This PDF searcher not only collects free PDF eBooks but audiobooks and magazines to meet your needs. As it collaborates with many public libraries across the world, the available books span different types, genres, and languages, removing worries about legality.
This website for free PDF books acts the same as a physical library, which means you need a valid library card to "borrow" those books. As a result, signup is essential and the procedure to download those books online is more complex compared to performing the task on other sites.
In addition, OverDrive works with Sora, a student reading app offering access to textbooks from schools. Consequently, it enables students to download free PDF textbooks for their classes.
PDF Search Engine

This is another powerful PDF textbook finder that can locate free textbooks online. Besides textbooks, it has a vast collection of fiction and non-fiction books such as magazines and articles. The UI resembles Google search and functions fast to grasp your target eBooks.
However, this PDF book downloader doesn't have any filter and is unable to browse for books. The over-intuitive user interface makes it difficult to index the textbook or eBook if you don't know the exact book name.
Manybooks

Manybooks is a dedicated PDF searcher to download PDF books for free. Each book is detailedly classified, covering fantasy, biography, non-fiction, and so on. In addition to the PDF format, books are available for download in formats such as ePUB, Mobi, and AZW. If you have a Kindle, you can import the book to the device without converting PDF to Mobi or other eBook formats.
This website for free PDF books constantly updates its archive, allowing you to get a growing list of up-to-date books accessible online. The filters let you browse the library by ratings, language, and genre. However, signup is required to access free PDF eBooks.
PDFs are not easy to edit and hard to adjust while reading. If you like taking notes or writing down your thoughts, switching between your downloaded PDF books and the notebook might be quite troublesome. This problem can be soon resolved using a nifty PDF viewer and editor. Let's get an overview of this PDF software and learn how it can help you to improve your reading efficiency.
How to Read/Edit Your Downloaded PDF Books: SwifDoo PDF
After getting your target books from those PDF book downloaders, use SwifDoo PDF to actively interact with the text. This program is a reputable office suite excelling at processing all PDF-related problems. It allows you to customize the way you read the downloaded PDF books and edit or annotate the content with various tools. Here are the simple steps to use this application to read PDF eBooks:
Step 1: Download and install this software. Then launch it;
Step 2: Tap Open on the left vertical bar to import your eBook;
Step 3: Click View and choose the tools from the ribbon to read the file in your favorite way.

Edit
Besides letting you read PDF books effortlessly for free, SwifDoo PDF is also optimal for editing. This PDF editor enables you to directly change the file content without conversion, add hyperlinks to a PDF, compress the file size, and perform other PDF editing tasks.
Annotate
The annotating feature makes it more convenient to take notes. You can highlight, underline, add notes, and attach a file to the text. Apart from that, it lets you manage your annotations with a single click. This feature can greatly promote your efficiency when working with PDF textbooks.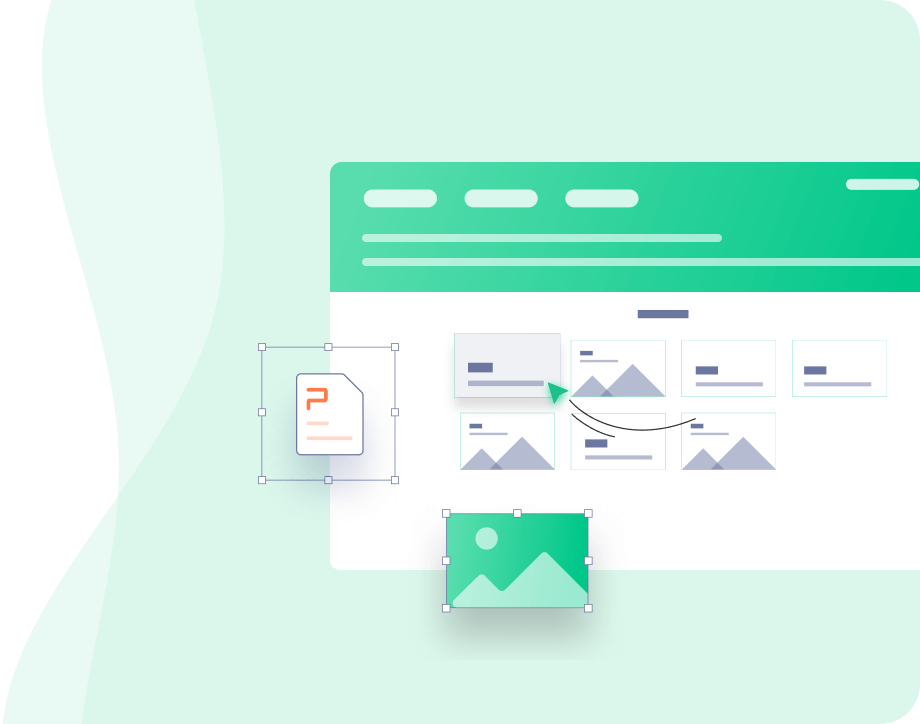 Read PDF books in a customized way for free;
No need to convert your file to edit the content;
Easily and quickly annotate your eBooks for better understanding.
Free Download
Windows 11/10/8.1/7/XP
A Quick Recap
From the list of recommendations, which PDF book downloader suits your needs most? Hope you can find your ideal website for free PDF books. In addition, if you want to edit or annotate your downloaded eBooks for better understanding, don't forget to try Swifdoo PDF, the best PDF editor alternative to Adobe Acrobat.