Introduction:
The digital era has witnessed the rise of e-reading, which is reshaping how people read books. Statistics from the Pew Research Center suggest that
30% of Americans now have the habit of reading eBooks
suggest that 30% of Americans now have the habit of reading eBooks on their portable devices. As more people shift from paper books to e-books, the search volume for free online PDF books surges.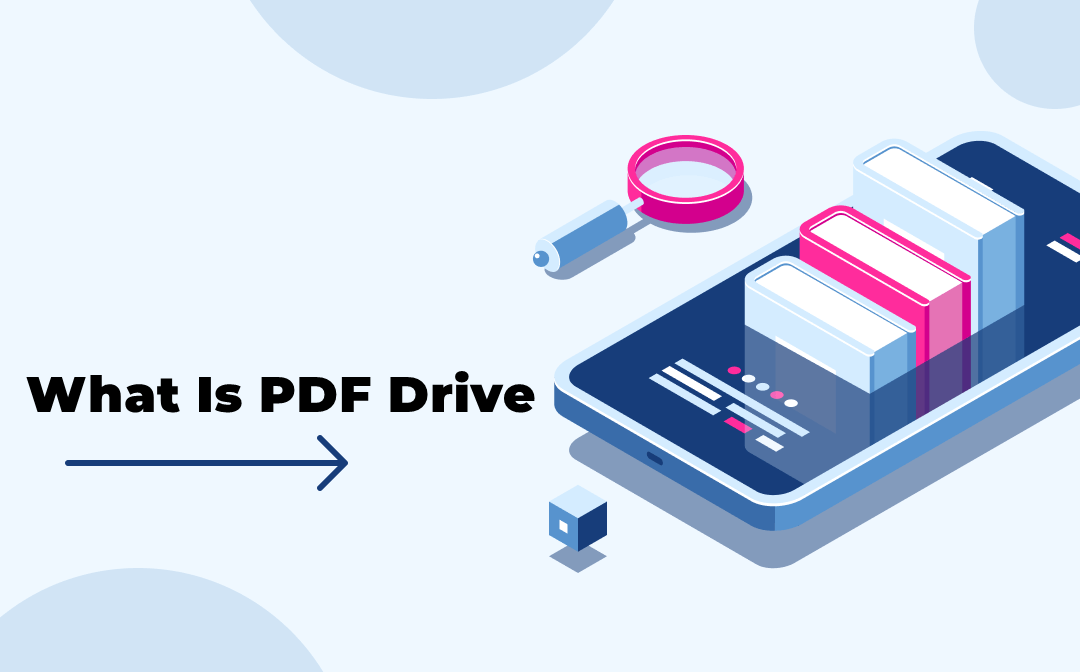 This post gives center stage to PDF Drive, the largest free online PDF book searcher, along with PDF Drive alternatives. So, if you are wondering where to download PDF books for free, keep reading to find the answers.
What Is PDF Drive?
PDFDrive.com is a free online PDF book search engine dubbed one of the major free book download libraries. As of this October, PDF Drive is home to more than 80 million PDF e-books, academic articles, reports, and textbooks.
All PDF books are sorted out by categories, such as art, science & research, technology, religion, and business. Once you don't know what to look for, check the Editor's Picks or the Most Popular column to see if there's something worthy of attention.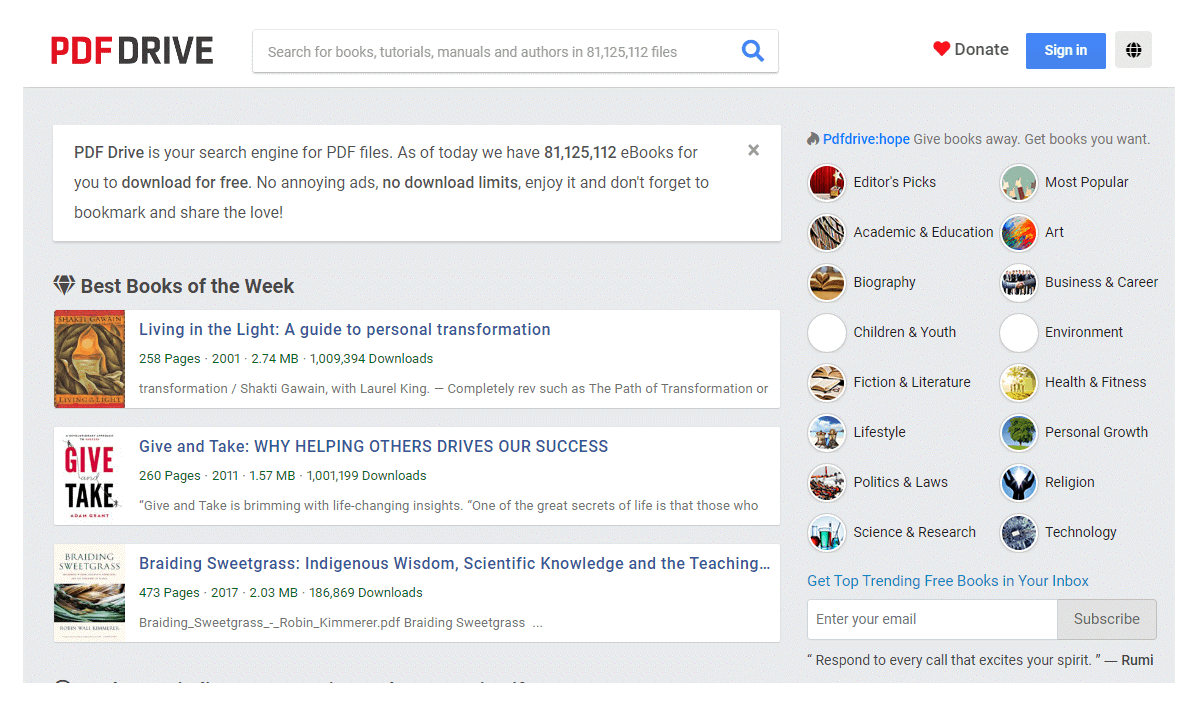 You don't need to worry about how to take advantage of PDF Drive. This online PDF search engine has a clear user interface and works similarly to Google search. Users just need to type in the search box, and the search results will be presented in seconds. Besides, PDF Drive.net shows the publication date, total pages, file size, and downloads. If a PDF e-book is re-published, an icon will appear in the search result as well.
Is PDF Drive a free website?
The answer is positive. This PDF e-book download does offer a free service, but meanwhile, it offers the option to go premium. Check the chart below to see how these two plans differ from each other:
| | |
| --- | --- |
| PDF Drive Free | PDF Drive Premium ($3.99/month or $29.99/year) |
| 100 MB cloud storage space | Unlimited cloud storage space |
| Limited download speed | Max download speed |
| Pop-up advertisements on the website | Free of pop-up advertisements |
| Slow preview | Quick preview |
If you are a fan of this free PDF searcher, the 7-day free trial merits your attention. When the free trial expires, the Premium is $3.99/monthly and $29.99/yearly. You can cancel the subscription anytime you want.
Can PDF Drive Be Trusted?
It's quite common to seek out free online e-books. Being free is closely correlated with potential risks, and some users may be cautious about this online PDF library. It's cautious because nothing comes for free. Questions come up: is PDFDrive.com a reliable free service provider?
Is PDFDrive.net a safe site?
Technically yes. A safe website should begin with "HTTPS,", which signifies that this site is using an SSL certificate. All the information communication is strictly encrypted. PDF Drive requires no personal information from you when you're browsing the website. That is to say, information leaks are rare on the condition that no data is exchanged. Moreover, as detected by Scamadviser, PDF Drive earns an average to good trust score. Hence, it is assured to say that PDFDrive.com is a safe site.
Is it legit to download PDF eBooks from PDFDrive.com?
Before you do any search on this platform, you may be concerned about whether it's legal to download PDF e-books from this PDF searcher.
As a matter of fact, PDF Drive is not a real content creator. It is more like a search engine or a proxy, and its crawlers mainly search the web and store all the useful resources on the servers. To conclude, the action of downloading anything from PDF Drive is absolutely legal.
Nonetheless, files downloaded from sites like PDF Drive cannot be used for any commercial purposes. The authenticity and accuracy of the information are not guaranteed. Even though you're allowed to view the books online, that doesn't necessarily mean you have the legal right to reuse or share the content. If you are in need of checking the legitimacy of the book, do remember to contact the original source (already provided in the book in most cases).
What Can PDF Drive Do?
This PDF searcher is an entirely free file download station, and most users will find the needed PDF e-book by employing the search, preview, and download toolkits. Let's have a closer look at what features PDF Drive can provide:
Exact search: This online PDF searcher allows users to do a deep search in the database by specifying the total pages, publication year, and target languages. Don't forget to tick the box Exact Match to obtain a more accurate search result.
Preview: The PDF book website offers a preview service without any charge. In this way, users can make sure this is the PDF ebook they really need.
Free download: As we mentioned previously, this website is a non-profit PDF library where millions of PDF files are stored in the database. However, the servers and website maintenance are not free of cost. This explains why they receive donations from readers.
Convert: This PDF searcher integrates an online PDF converter. Users can decide on the output format among PDF, EPUB, and MOBI. By the way, the conversion features ask for no fees.
Share: If needed, PDFDrive.net will send the selected PDF book to your inbox or Kindle. This one-click service is convenient for mobile readers.
Subscribe: For regular use of PDF Drive, users can subscribe to the website by leaving an email. When there are any similar files available or trending free books, you'll be the first to know.
Cloud storage: PDF Drive has its own cloud storage space, My Drive. Logged-in users can save PDF e-books to the space with one click so that they don't need to spare time to search again. Besides, a Like button is available when you need to add a book to the My Likes list.
How to Download Free PDF Books from PDF Drive
Being the largest PDF search engine on the internet, PDFDrive.com is devoted to creating an excellent user experience. In response to this, this PDF file searcher simplifies the download process, and the whole process can be done in a few clicks. Check out how to download PDF books from PDF Drive for free:
Navigate to the website
Type www.pdfrive.com into the search bar and open the official website. Then, search the PDF book by inputting the ebook name or keywords;
Download free PDF books online
There are two methods to access a free book on this website. All roads lead to Rome. We only choose the most straightforward one.
When the search results are shown, choose any preferred item and click on the Download button to save it to a local folder.
Step 1: Choose any PDF e-book and hit Download;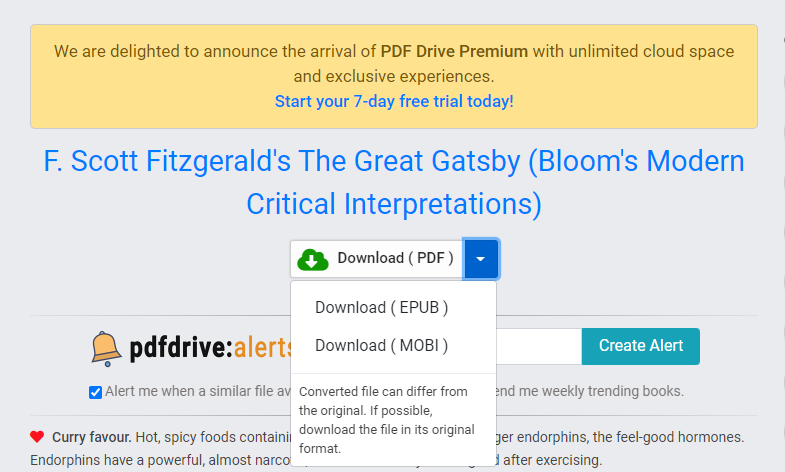 Step 2: When the progress bar has finished loading, select Download (or Go to PDF if it's shown), and the PDF e-book will be automatically saved to a local folder or displayed in your browser;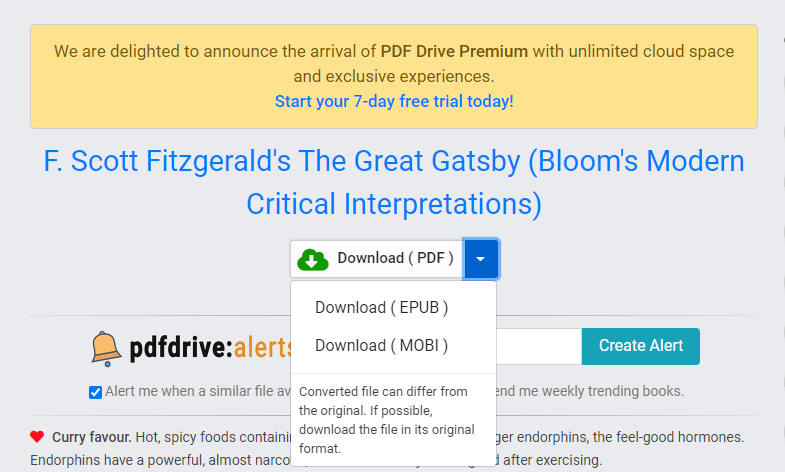 Step 3: Go to the right top corner and choose Download. Seconds later, the PDF book is automatically saved to your local folder.
Best PDF Drive Viewer You Cannot Ignore
Of course, you can utilize browsers to open and view PDF e-books. A professional PDF reader can undoubtedly delight your eyes and make on-screen reading more joyful. Recommended by PCWorld.com, SwifDoo PDF is such a comprehensive PDF tool on Windows to read e-books. Have a glimpse of how SwifDoo PDF can benefit you: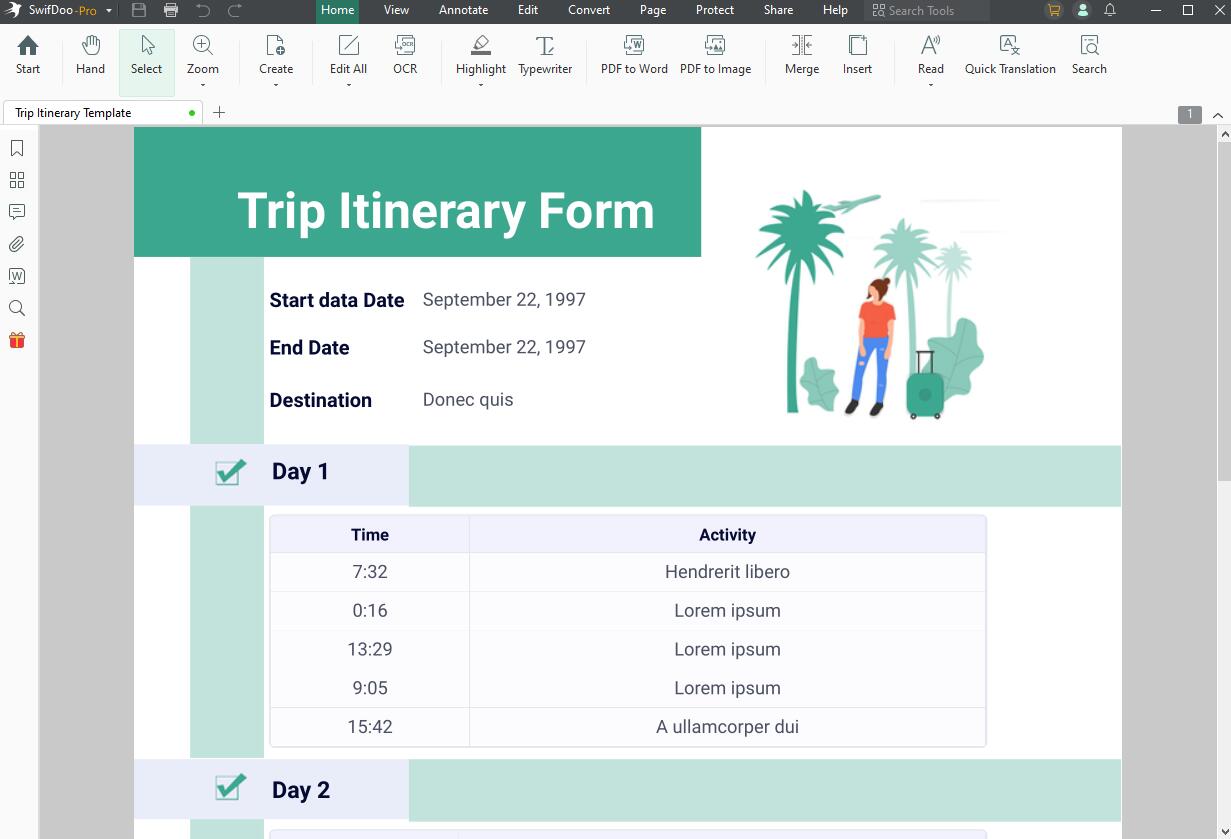 Change the PDF background and theme;
Read a PDF aloud;
Tap to translate the selected PDF text;
Perform a deep search throughout the whole document;
Reverse the page view or order;
Display the PDF document in different modes;
Alter the PDF orientation;
Snapshot to make PDF document comparison;
Use incognito mode to privately browse PDF files.
By incorporating these features, SwifDoo PDF strives to craft a one-stop program to address all your PDF-related problems. Apart from being an easy-to-use PDF reader, SwifDoo PDF has equipped with more features than meets the eye. Tap on the download button to enjoy the 15-day free trial it has offered.
FAQs about PDF Drive
Can I use PDF Drive on my mobile device?
This PDF search engine released a mobile version on Google Play. Android users can download the .apk to read PDF e-books, newspapers, textbooks, or magazines on their devices.
Does PDF Drive.com have audiobooks?
Yes. PDF Drive has resources for audiobooks, of which most are language-learning textbooks. Additionally, this PDF search engine is more of a database than an e-book publisher. Simply put, ordinarily, users can download an e-book in PDF, but need to click the links (usually in the appendix) to download the audio version. It all depends on whether the PDF e-book has an audio version or a podcast.
Why can't I download a PDF from PDF Drive?
Sometimes when the free service is down or the download from PDF Drive fails, you can choose from the possible solutions below:
Refresh page: hard reload the web page by pressing Ctrl + F5 on your keyboard. This shortcut can clear the cache and reload the current web page.
Clear cookies: clear cache and cookies, and change the IP address if possible;
Antivirus and firewall: on some occasions, your access to PDFDrive.com is blocked by the antivirus software;
Error 500: When this error code pops up, something's wrong with the server. There's an effective way to test whether the website is up or down: https://downforeveryoneorjustme.com/.
Can a PDF book have a virus? Will PDF Drive give me a virus?
Yes, PDF documents can contain malware or viruses. But the free PDF search engine is virus-free and won't infect your device. Therefore, ensure the hyperlinks in any PDF e-book are from a trustworthy source. Still, an antivirus is the best guardian of your device's safety.
Wrapping Up
In summary, this website is highly recognized by a large number of e-book lovers, and its rich content makes it a must-mention name among PDF searchers. It can be said that PDF Drive presents another safe choice if you long for sites like this to access free online PDF resources. Noteworthily, when you need to read PDF ebooks, a dedicated PDF reader, like SwifDoo PDF, can greatly enhance your reading experience.