Introduction:
Wonder where you can find free PDF textbooks, magazines, and other PDF files? Don't know which website has all the kinds of PDF eBooks you want? Then you will need a PDF search engine site that can quickly locate your target PDF book with one click. If you have no clue which one satisfies you most, let's discover the most useful PDF finders for eBooks in this article.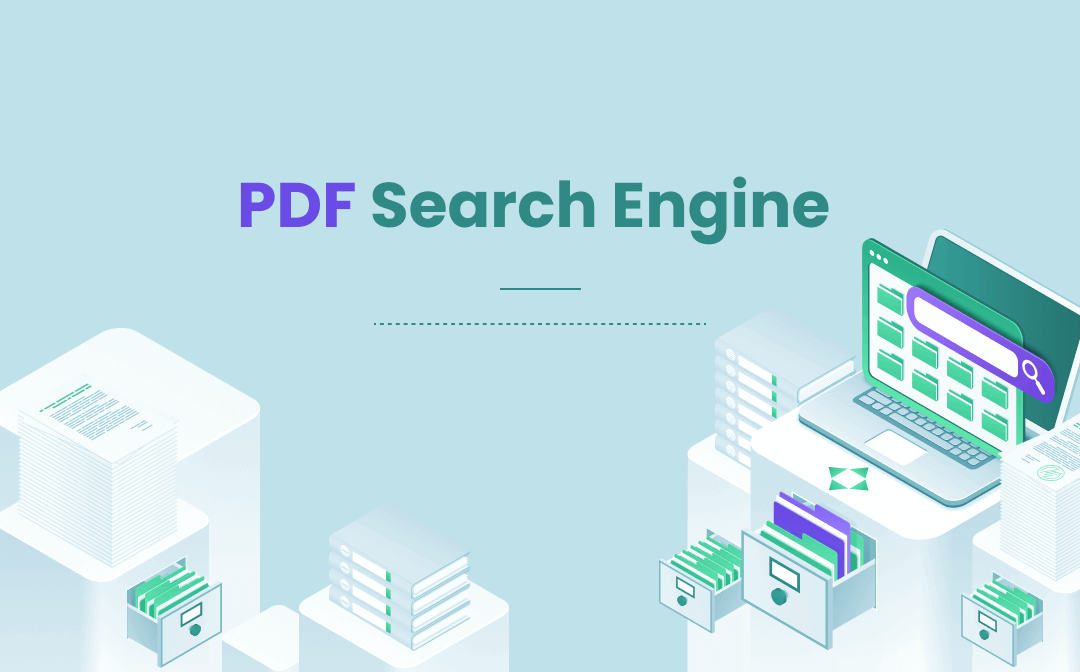 Though common web browsers enable you to access various content, it's pretty time-consuming to search for a specific PDF file using them. A tool designed to search for PDF books can better grasp all files in PDF format and present a link to download or view these documents online. In this post, we introduce the 4 best PDF search engines to filter out the free PDF files you need.
What Is A PDF Search Engine?
A PDF search engine is an Internet website that searches and indexes all PDF files available in its database, including PDF eBooks, academic papers, and magazines. Those websites are free to utilize whenever and wherever you are. As long as you enter a keyword or the book title in the search box and hit the Enter key, you can get the PDF book you want immediately.
As an archive offering free online PDF eBook download, a PDF finder covers lots of topics and fields, including education, business, fashion, etc. Whether you're a bookworm, a student, or a scholar, you can always get the latest PDF eBooks or files that cater to your taste in seconds to expand your knowledge or complete your research. For your information, once the PDF file is downloaded, you can use an easy-to-use PDF editor to edit or annotate the content.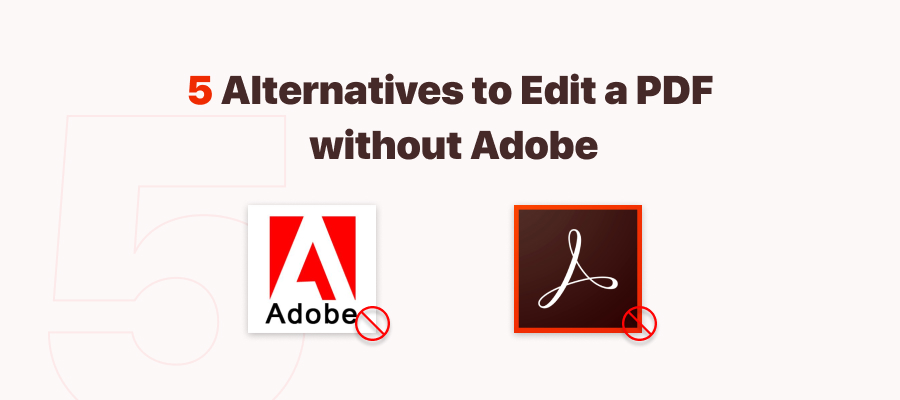 5 Alternatives to Editing a PDF without Adobe Acrobat
As to how to edit a PDF, many people would think of Adobe. Are there any Adobe Acrobat alternatives? Keep reading to know how to edit a PDF without Adobe.
READ MORE >
4 Best PDF Search Engine Sites
There are various PDF search tools accessible, but not all of them can meet your demands. Generally, a comprehensive PDF library should be equipped with:
Large collection of quality eBooks;
Quick and easy search function;
Regular updates for new books;
Secure and available link to download.
Based on the 4 features, we have listed the best PDF-searching websites to help you get free PDF eBooks quickly and efficiently. Let's check out the list!
PDF Drive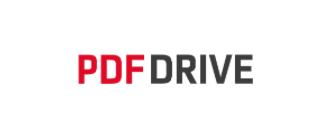 Offering more than 80 million eBooks, PDF Drive is the biggest free PDF search engine that indexes free PDFs online. All PDF files are divided into 14 sections according to their domains, including academic & education, art, biography, business & career, and others.
Features:
Updates the top trending books every week;
Gives a complete classification of all fields;
Functions fastly to show the results.
The interface of PDF Drive is more like an online bookstore. This PDF search engine enables you to check the most popular books on time. Every eBook is presented with its number of pages, publication date, file size, downloads, and language to save you time for browsing. That's exactly what a bookstore would do.
Besides, it is easy to convert PDF files to eBook formats (ePUB, MOBI) online to perfectly be compatible with your eBook readers such as Kindle. A highlight of PDF Drive is that it can offer individual recommendations depending on your interests and recent searches. This can help you search for more PDF books that suit your taste.
Google Scholar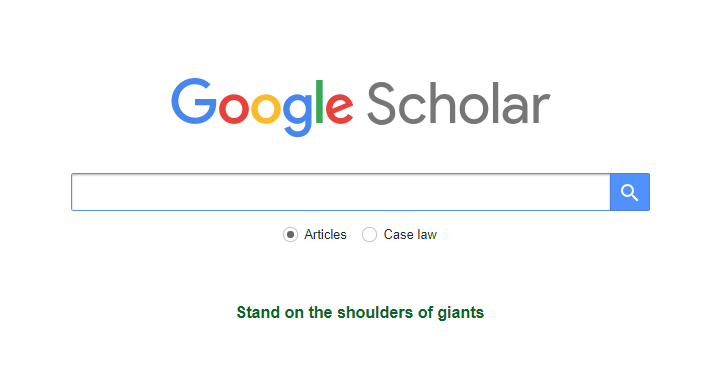 Google Scholar is one of the best PDF finders for academic PDF files. You can access diverse scholarly literature involving academic journals, dissertations, and survey reports for free. Google Scholar crawls PDF files on the Internet or in libraries to present digital and physical copies of academic works. This PDF search engine is currently a wonderful repository for academics and learners to do PDF eBooks search s in professional fields.
Features:
Offers an easy way to broadly search for scholarly sources;
Has a user-friendly UI;
Customizes advanced search method.
This PDF finder has an intuitive interface similar to Google search. Hence, you merely need to enter a keyword to filter the results by time range and relevance. All the results will be presented in an organized way. However, some academic publications are unable to be downloaded or viewed due to copyright.
Note: Google Scholar could link to several third-party commercial websites where users can only view the abstract and citations before paying to access the full text.
ebook3000

If you are a big fan of eBooks, then ebook3000 might be another good choice. It is a free eBook download website characterized by storing all kinds of PDF-formatted eBooks. Diverse categories are listed, such as magazines, comics, newspapers, and more for eBook lovers. Similar to PDF Drive, this PDF finder also shows language, publisher, edition, number of pages, file format, and file size under the name of each book.
Features:
Illustrates the latest added books directly;
Indexes and link to content quickly;
Easy to download the file.
ebook3000 is an excellent PDF search engine for eBooks that is good at searching for PDF books line journals and magazines. You can access the latest issue on its website. What's more, it can search for eBooks through ISBN. If you want a digital version of your physical book or magazine for portability, you can just enter the ISBN to get one.
However, it is a little bit annoying when choosing a file. This PDF finder redirects to a new webpage and needs permission from users to view the PDF file. And the notifications show up frequently.
PDF Search Engine

Don't get it wrong, PDF search engine is the official name for a PDF finder focusing on providing free PDFs online. It allows you to search your Google Drive for public-facing PDF files and download them without charge. Despite the PDF format, it also supports other file formats, including DOC, Google Docs, XLSX, PPT, Google Slides, and CS.
Feature:
Provides more than 50 million free eBooks;
Has a simplified user interface;
Compatible with all popular web browsers.
Besides, to safeguard the security of your device, this PDF search tool features a layer of protection to warn you that you are being redirected to another site when searching for PDF books. This process ensures that you are downloading a legitimate PDF file.
After utilizing the recommended PDF search engines to download PDF books, an effective PDF reader is necessary to present you with a good reading experience and provide feasible tools to boost your productivity. In the next part, we introduce a free PDF reader to improve your reading efficiency.
SwifDoo PDF: A Wonderful Free PDF Reader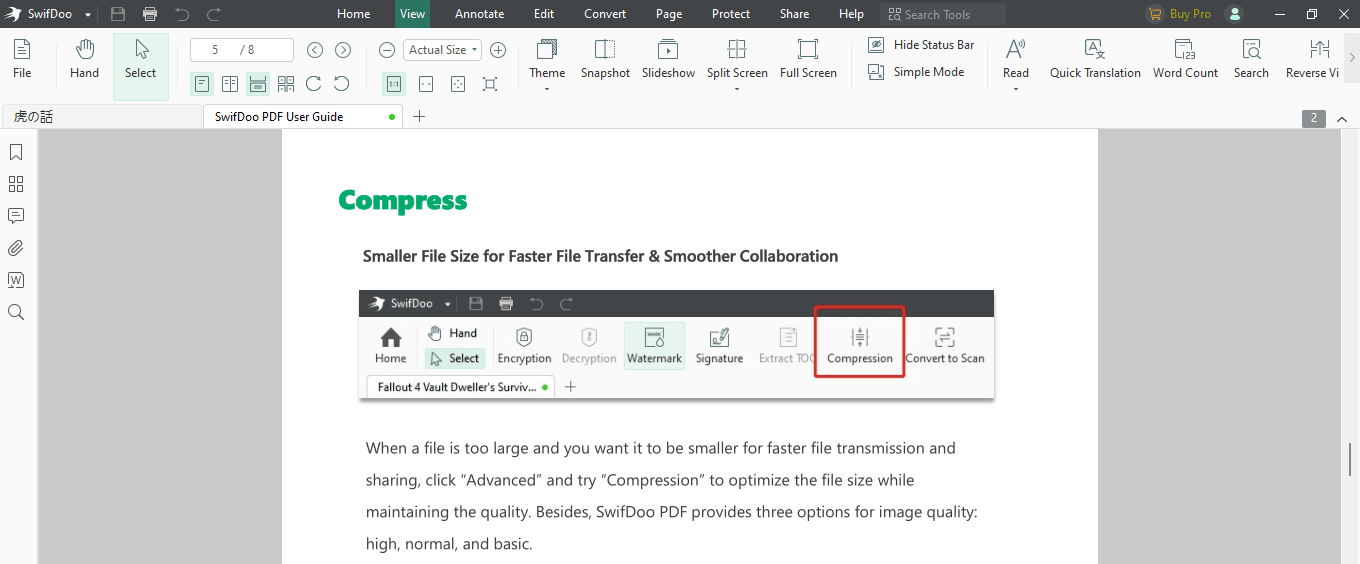 SwifDoo PDF, a robust PDF viewer with various features, can contribute to a pleasant reading experience and increase productivity when working with PDFs. It allows you to choose different viewing modes, customize the scale, and even quickly translate the text into your preferred language.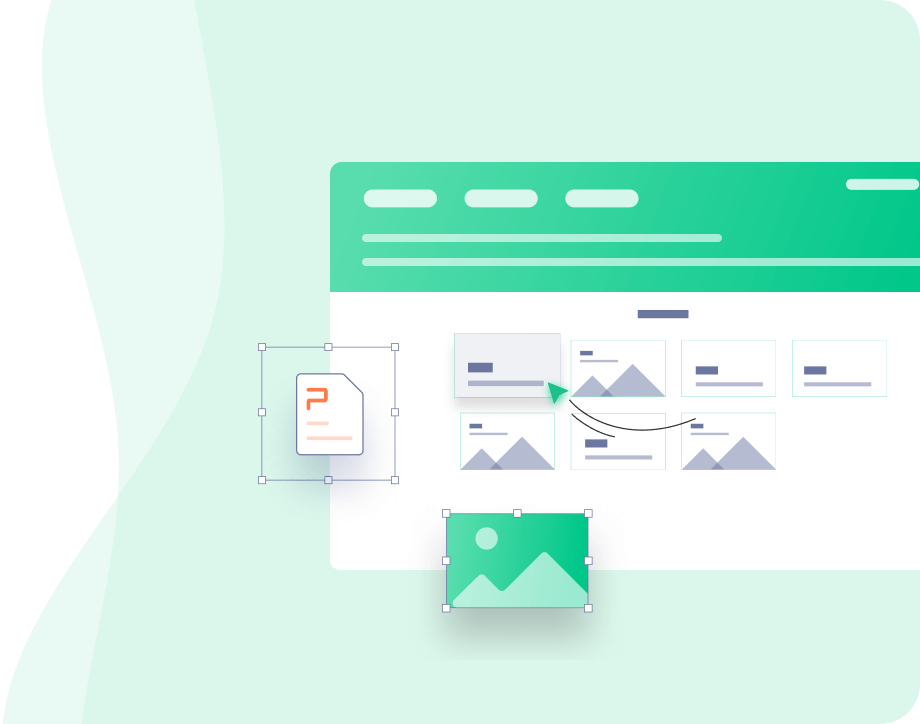 Customize your reading modes;
Edit your eBooks with various editing features;
Share your PDFs via e-mail or link.
Free Download
Windows 11/10/8.1/7/XP
This PDF reader and editor allows you to add links to PDFs, insert images, or crop the page size. What's more, you can use the annotating features to highlight the text and write down your thoughts by adding notes to PDFs. Your reading e will be enhanced with the company of this excellent PDF reader.
For other best PDF readers, you can check this post:
The 13 Best PDF Readers in 2022
This post lists the 13 best PDF readers for Windows, Mac and other devices to perfectly improve your reading experience of PDFs.
READ MORE >
Final Words
In this article, we make a list of the 4 best PDF search engine sites for eBooks and other PDF files. You can utilize any of them to find and download free PDFs online. Last but not least, you have an easy-to-use free PDF viewer which enables you to read PDFs and even convert PDF files to other common file formats. With SwifDoo PDF, working with PDF files is within easy reach.