As you are probably aware, Google is quite a big name in the world of computing, in the sense that Jeff Bezos has quite a lot of money. Google is of course a juggernaut in the world of computing and if you're familiar with Google, you'll no doubt be familiar with Gmail.
If you used older iterations of Gmail, you'll probably remember how it had a feature which allowed you to save email messages quickly in Gmail as Google documents on your Google Drive. This was very useful but unfortunately, for whatever reason, it is no longer available in Gmail.
However, if you happen to be using a Gmail app, or are using Gmail inside Chrome, you can actually utilize Google Cloud Print to save your email messages in PDF format in Google Drive.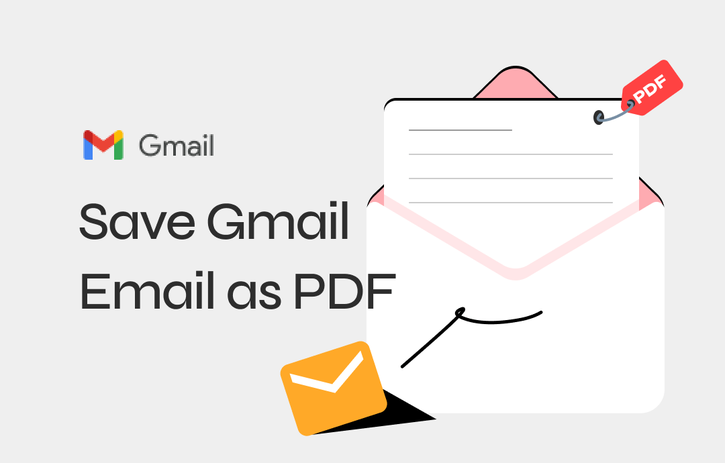 How to Save Gmail Emails as PDFs
So, if you are looking to save email Gmail as PDF format, here's what you need to do.
Begin by opening Gmail and opening an email message.
Next, select the 'print' option and then go ahead and click on 'send to Google drive'. This will now save the Gmail email as PDF in your drive, and hey presto, you're all set.
Just be aware that any attachments in the email will NOT be saved to your drive.
Sending Emails from Gmail to Google Drive
If you are wondering how to save an email as a PDF in Google Drive, there is actually a very simple fix. All you need to do is apply the 'PDF' label to any email thread located within Gmail, along with the message and all attachments (if any) which will then be saved to your Google Drive.
Cloud Print can only save individual email messages, whereas doing it this way will allow you to save multiple email messages at once. Simply apply the 'PDF' label to the emails and you'll find that a copy of these will be then exported to Google Drive shortly afterwards.
How to Edit PDF and Improve the Document with SwifDoo PDF?
If you find that the quality of your PDF isn't up to standard, or if you need to edit PDF documents SwifDoo PDF is the perfect software for you.
With SwifDoo PDF you can edit PDF docs, paste directly into the documents, add pictures and images, and much more besides.
In terms of how to save an email as PDF and edit it, SwifDoo PDF software comes very strongly recommended indeed. Here, if the quality of the email message isn't to your liking, or if you just want to edit it, add images, and copy and paste directly into the document, SwifDoo PDF will let you do precisely that, with no issues whatsoever.