Are you interested in educational psychology? Or do you want to know how to help your child grow better? Then don't miss The Explosive Child. This is a popular and influential book among families having explosive children. It proposes a new perspective and approach for understanding and educating children easily depressed and explosive. The book is now already revised and updated to its 6th edition.
The American author Ross Greene's The Explosive Child is dedicated to change people's habitual thinking that children do not want to do things well. Through a quick guide to the author, the benefits of reading the book, its summary, review, and more, you will realize that it is definitely worth reading. It will be a good helper to get you out of the parenting dilemma.
The Explosive Child: About the Author
Ross W. Greene is an American clinical child psychologist who has two children. He opposes punitive education, such as detention, corporal punishment, and segregation. His books including The Explosive Child focus on children who lack frustration tolerance, emotional regulation, and problem-solving abilities as well as being grumpy. Ross Greene originated the Collaborative & Proactive Solutions (CPS), an evidence-based model of psychosocial treatment.
Ross W. Greene's other books on child behavior:
Lost at School
Lost and Found
Raising Human Beings
Reasons for Reading The Explosive Child
Maybe you're not someone's parents yet or you just stumbled upon this book. In fact, The Explosive Child is a significant work for all adults, and its readers should not be just the parents of children. Here are several reasons why it's should be on your reading list.
If you are the parent of a child who is irritable or depressed, this book may help you effectively improve your child's emotional state. The relationship between you and your child may become healthier and more positive.
If you are a relative, teacher, or friend of a child, this book may help you learn how to get along with these children. It also gets you figure out why a child explodes or bursts out severely. The Explosive Child is very useful for avoiding similar situations that you may encounter one day.
Even if you don't need to learn parenting skills, you can review your childhood through this book. Especially if you have painful and frustrating memories of your childhood. Through the research-based viewpoints and ideas given in this book, you will be able to heal the wounds you have suffered and better comprehend your own growth.
The Explosive Child: Summary
Take a look at the summary of The Explosive Child to find what the book is about.
This book begins by describing a case of a child. It puts forward that parents need to check why their children have those behaviors. Next, the author Ross W. Greene expresses that it's not the children don't want to do things well but they cannot. Children with lagging skills have difficulties in handling problems. For example, irascible children often lack flexibility and frustration tolerance.
The Explosive Child book tells that parents should not blindly make their children obey them. It wouldn't make much sense to using consequences to educate children. If a child can do well, he absolutely will do well. Or, you need to know what kind of thinking abilities he lacks and teach him the skills. The best thing about this book is that it gives planning models for managing explosive children.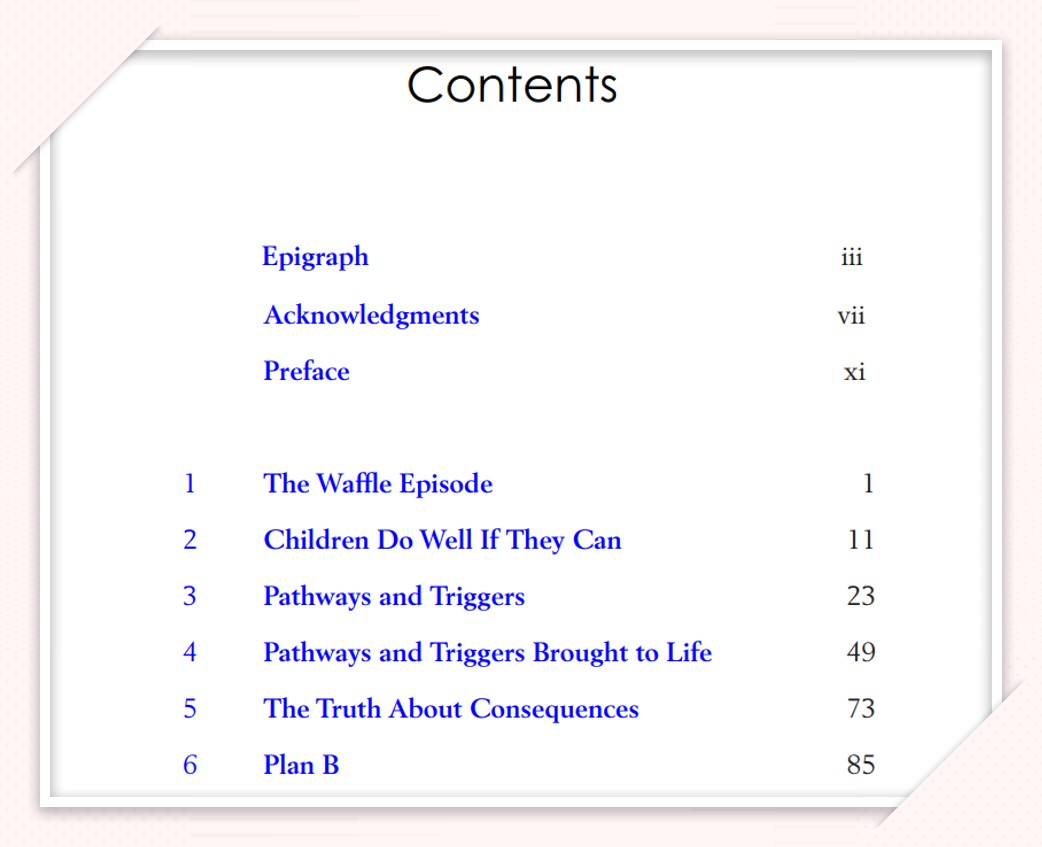 The Explosive Child
If you have ever purchased or downloaded The Explosive Child from online ebook stores or any other sources, and are looking for a tool to convert the ebook formats in order to read on a selected device, you must download SwifDoo PDF to have a try.
It offers the most powerful functions for decrypting and converting any ebooks to PDF and ePub.
Or you can continue reading The Explosive Child online.
Read Online
The Explosive Child Review
Ross Greene's The Explosive Child offers a groundbreaking approach to helping parents or other adults manage children effectively. It will make you realize that building a more harmonious relationship between parents and children requires changing parents' traditional thinking about their children. It provides a way to teach children appropriate behaviors. Lots of readers leave reviews to solve problems between siblings or teachers and students by reading this book.
The Explosive Child is completely an amazing book for dealing with challenging children. However, you should not expect any book to settle all issues in every family while it's surely an excellent choice. The author is a specialist in the field of child behavior and psychology.
Enjoy The Explosive Child PDF or Audiobook
A PDF book lets you add annotations digitally and review the markups on the go. It can be viewed on a phone and computer and shared via most apps. It's easily printable if you want to print it out. While reading a book in a free PDF reader like SwifDoo PDF, you can add bookmarks to the specific locations. The Ross W. Greene's The Explosive Child PDF is available for free download or borrowing from many websites, such as PDF Drive and Internet Archive.
Staring at a printed book or a screen can tire your eyes. To relax your eyes and free your body to do other work, you can get an application to read the PDF aloud. SwifDoo PDF's text-to-speech engine will convert your The Explosive Child PDF to audio. So you will have a free audiobook to listen to.

Book lovers can also get the free ebook or audiobook and buy a paperback book from Amazon.
Conclusion
The book The Explosive Child by Ross W. Greene deserves to be one of the best parenting books around. It gives readers critical enlightenment. Never rudely deny what your child says. Try communicating with them and help them speak out or reveal what they really need. The important thing is that we should cultivate children's ability to solve problems and withstand setback.