Alexandre Dumas first published The Count of Monte Cristo in 1844–1845. It is a classic masterpiece that has held readers' attention for more than a century. The story follows Edmond Dantès, a young man who is betrayed and imprisoned for a crime he did not commit. He is released from captivity after years of imprisonment, finds a treasure on the island of Monte Cristo, and uses it to assume a new identity as the affluent and enigmatic Count of Monte Cristo. He embarks on a mission to exact vengeance on those who wronged him with his newly acquired resources. This novel is a tale of betrayal, justice, love, and redemption, filled with vivid characters and thrilling plot twists.
About the Author
Alexandre Dumas was a French author and playwright who lived during the 19th century. He is best known for his historical adventure novels, such as "The Three Musketeers," "The Count of Monte Cristo," and "Twenty Years After." These books have become literary classics and have been adapted into numerous films, television shows, and stage productions.
Dumas was born into a family of mixed African and European ancestry, and his heritage had a significant impact on his life and work. He faced discrimination and racism throughout his life, but he was able to rise above these challenges to become one of the most popular and successful writers of his time.
Dumas was also a prolific playwright and wrote numerous stage productions, many of which were successful during his lifetime. He was known for his vivid characters, fast-paced action, and intricate plots, which have made his works enduring favorites among readers and audiences. During his whole life, Dumas has written numerous novels, magazine articles, travel books, plays, etc., all his published works has reached over 100,000 pages in his lifetime. His works have been translated into more than 100 languages and adapted into numerous films, plays, and TV shows.
About The Count of Monte Cristo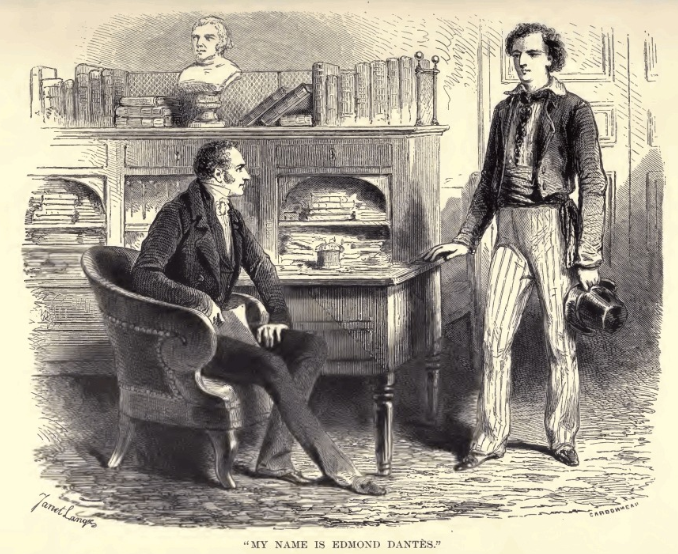 The Count of Monte Cristo is a masterfully crafted novel that combines adventure, romance, and intrigue. The narrative follows Edmond Dantès' journey after he is falsely accused of being in prison and betrayed by his friends. He makes friends with a prisoner there who tells him about a treasure buried on the island of Monte Cristo. Dantès uses the treasure after being freed to reinvent himself as the Count of Monte Cristo and exact revenge on those who wronged him. Dantès learns to forgive those who betrayed him and finds happiness in his new life in this story of redemption.
The novel is renowned for its intricate plot, vividly detailed characters, and themes of justice, retribution, as well as redemption. It is noteworthy for its examination of the human psyche and the effects of ambition and greed. It is populated by endearing characters like the lovely and upright Mercedes, the crafty and cruel Fernand, and the loyal and honorable Maximilien Morrel. The novel's plot is packed with surprises, keeping the reader on the edge of their seat throughout the novel. The book also examines issues like the destructive nature of power, the peril of ambition, and the value of introspection and personal development. Therefore, it is considered a masterpiece of French literature and a must-read for anyone interested in classic literature or historical fiction.
Best Count of Monte Cristo Quotes
"All human wisdom is contained in these two words - Wait and Hope"
"I am not proud, but I am happy; and happiness blinds, I think, more than pride."
"It's necessary to have wished for death in order to know how good it is to live."
"Woman is sacred; the woman one loves is holy."
"The difference between treason and patriotism is only a matter of dates."
"For all evils there are two remedies - time and silence."
"Life is a storm, my young friend. You will bask in the sunlight one moment, be shattered on the rocks the next. What makes you a man is what you do when that storm comes."
…
Download The Count of Monte Cristo Book
The Count of Monte Cristo is widely available for download on many websites in various eBook formats, including PDF. Project Gutenberg is a popular site that offers free downloads of the book in multiple formats. Amazon Kindle Store and Barnes & Noble Nook Books are also popular sites to download the book for a fee. It is important to always obtain books from reputable sources to avoid any legal or safety issues. The Count of Monte Cristo is a classic novel that is sure to captivate readers for generations to come.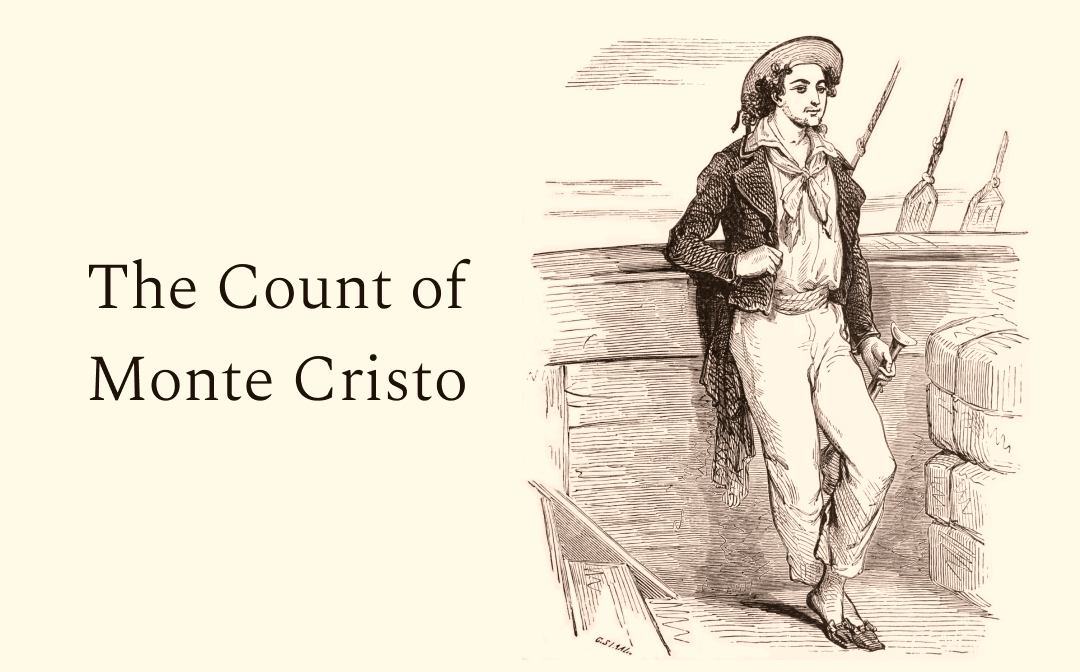 If you have ever purchased or downloaded The Count of Monte Cristo from online ebook stores or any other sources, and are looking for a tool to convert the ebook formats in order to read on a selected device, you must download SwifDoo PDF to have a try.
It offers the most powerful functions for decrypting and converting any ebooks to PDF and ePub.
Or you can continue reading The Count of Monte Cristo online.
Read Online
An All-in-One eBook PDF Reader & Editor
After downloading an eBook in the form of PDF, you have to prepare a handy PDF reader and editor. Luckily, SwifDoo PDF is exactly what you need for reading a PDF eBook. SwifDoo PDF is a powerful Windows-based PDF editor which is designed to help users create, edit, and manage PDF documents on their Windows PC. This type of PDF editor allows users to modify the content of their PDF files, add or remove text and images, edit graphics, and even convert their PDFs to other file formats.
With its user-friendly interface, advanced editing features, and secure document protection options, SwifDoo PDF is an essential tool for professionals who deal with large volumes of PDF documents on a regular basis. Whether you need to annotate, highlight, or redact sensitive information in your eBook PDFs, or simply want to optimize their readability and accessibility, SwifDoo PDF is a versatile and reliable solution that can help you achieve your goals efficiently and effectively.