Reminders of Him is a heartwarming and emotional novel that explores themes of love, loss, and redemption. Written by bestselling author Colleen Hoover, this book tells the story of Kenna Rowan, a woman who is struggling to rebuild her life after serving time in prison for a tragic mistake. Despite the challenges she faces, Kenna refuses to give up, and the only person who hasn't shut her out completely is Ledger Ward, a local bar owner who becomes an important link to Kenna's daughter. The two form a deep connection that grows into a romance, but the pressure surrounding them threatens to tear them apart.
About the Author: Colleen Hoover
Colleen Hoover was born on December 11, 1979. Before becoming a full-time author, Hoover worked as a social worker and a teacher. Her debut novel, Slammed, was self-published in 2012 and became a bestseller on Amazon. Shen then has written over a dozen books, including It Ends with Us, Verity, Maybe Someday, etc. She is known for her emotional and engaging writing style, and her books have been translated into more than 20 languages. Hoover has won numerous awards for her work, including the Goodreads Choice Award for Best Romance and the Romance Writers of America's RITA Award in 2014 for Ugly Love. In addition, Colleen Hoover also published a profound romance novel called All Your Perfects.
About the Book: Reminders of Him
Reminders of Him is a beautifully written novel that explores themes of love, loss, and redemption. The characters are well-developed and relatable, and their struggles and triumphs will tug at readers' hearts. The novel is told from the perspectives of both Kenna and Ledger, which allows readers to gain insight into both characters and their motivations.
One of the most impressive aspects of Reminders of Him is the way that Hoover handles complex and difficult topics with sensitivity and compassion. She delves into themes of grief, trauma, and forgiveness in a way that is both thought-provoking and empathetic. The result is a novel that will leave readers feeling deeply moved and inspired.
The relationship between Kenna and Ledger is at the heart of the story, and it is a joy to watch their connection grow and develop. Both characters are flawed and complex, but they complement each other in ways that are both heartwarming and realistic. The chemistry between them is palpable, and readers will find themselves rooting for them to overcome the obstacles in their path.
The novel also features a cast of supporting characters who add depth and richness to the story. Kenna's daughter, Diem, is a particularly compelling character, and readers will be moved by the bond between mother and daughter. The small town setting is also well-drawn, and it adds to the sense of community and connection that permeates the novel.
One of the most powerful aspects of Reminders of Him is the way that it explores the idea of second chances. Kenna is a character who has made mistakes, but she is determined to turn her life around and make things right. The novel shows that even when things seem hopeless, there is always a chance for redemption and healing.
Overall, Reminders of Him offers a powerful message of hope and healing. Fans of contemporary romance and women's fiction will find much to love in this emotional and heartwarming story.
Where to Download/Read Reminders of Him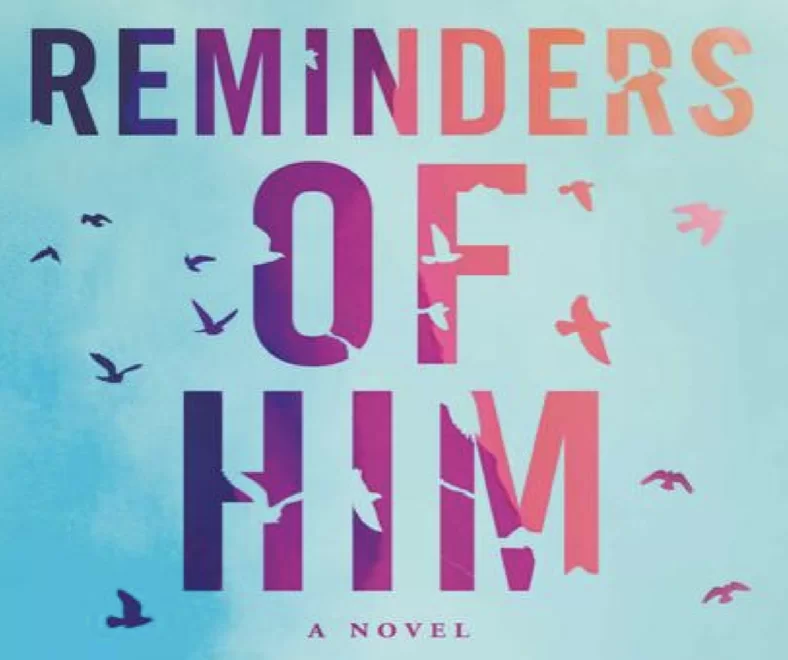 If you have ever purchased or downloaded Reminders of Him from online ebook stores or any other sources, and are looking for a tool to convert the ebook formats in order to read on a selected device, you must download SwifDoo PDF to have a try.
It offers the most powerful functions for decrypting and converting any ebooks to PDF and ePub.
Or you can continue reading Reminders of Him online.
Read Online
To read Reminders of Him by Colleen Hoover, the novel is widely available for purchase both online and in physical bookstores.
You can purchase the book through major retailers such as Amazon, Barnes & Noble, and Books-A-Million. The novel is available in various formats, including hardcover, paperback, Kindle, and audiobook. The audiobook version is narrated by Emma Galvin, who brings the characters and story to life with her engaging performance.
For those who prefer to read digitally, Reminders of Him is also available as an e-book on platforms such as Amazon Kindle, Apple Books, and Google Play Books. The e-book version makes it easy to take the novel on the go, as you can access it on smartphones, tablets, or e-readers.
For those who prefer to borrow books rather than purchase them, Reminders of Him is also available at many local libraries. you can check with their local libraries or use online library catalogs to see if the novel is available for borrowing.
Read and Annotate Reminders of Him PDF
For people who got Reminders of Him PDF version, a professional PDF reader and editor is highly required. Dedicated PDF readers with advanced features offer a more reliable way to read PDFs in varieties of reading modes.
Here, we're going to introduce you to a top-rated PDF reader named SwifDoo PDF that is warmly welcomed for manipulating PDF eBooks. It can let the PDF eBook read aloud to you so that you don't need to read it word by word. And you may add bookmarks anywhere in the PDF file you're interested in, translate foreign languages, draw on PDF eBook, etc., all becomes effortless.
Here's how you can use SwifDoo PDF to read Reminders of Him:
Step 1. Download and install SwifDoo PDF by clicking the following download button.
Step 2. Open Reminders of Him in this program.
Step 3. Start your reading. Perform any functions offered in the top navigation bar to better understand this book.