Introduction:
If you are seeking a story with a blend of romance, friendship, family, grief, betrayal, passion, youth, and more, Regretting You by Colleen Hoover can end your search right away. It is a thought-provoking book that captivates your heart and mind and makes you reflect on the preciousness of family, the importance of forgiveness, and a different kind of love story that silently makes way in your heart.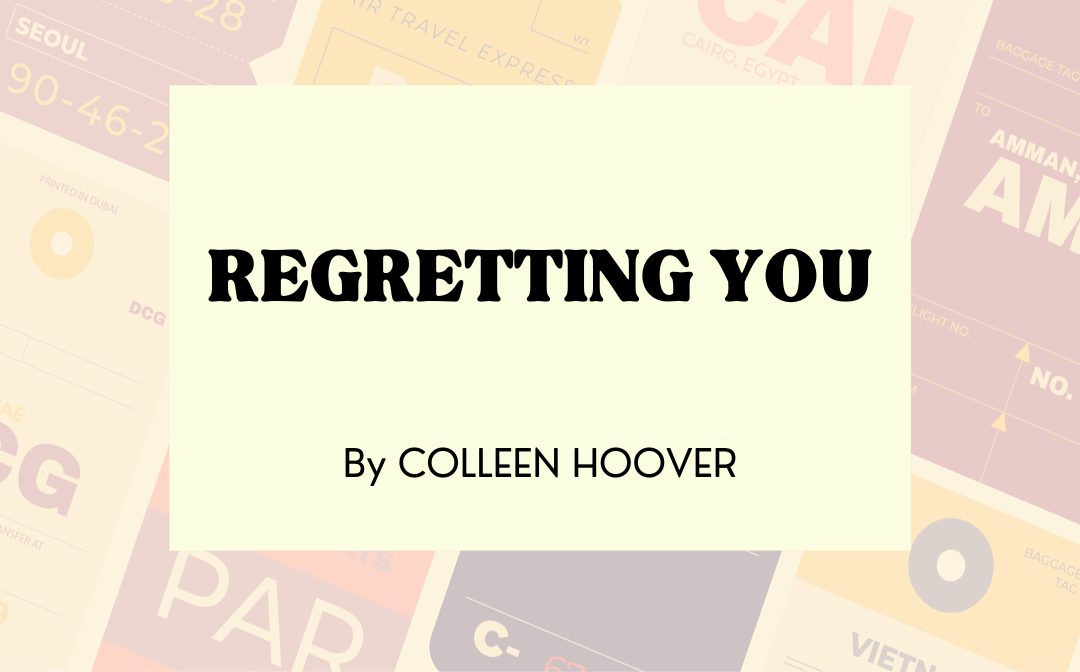 Stay tuned with us to find the nitty-gritty details of the novel and a competitive PDF viewer to read the Regretting You PDF trouble-free. Let's get started!
Regretting You Book Specifications
Before you snuggle up with the paperback edition of Regretting You, you might want to know its specifications to see if it's the novel you're looking for. We have included all the petty details to help you with the quick information of the book, including the Trigger Warnings and First Impressions.
Author: Colleen Hoover
Genre: Contemporary romance, Domestic fiction, Chick Lit
Suggested Age: 14+
Language: English
Trigger Warnings: Abandonment, infidelity, depression, grief, death, sexually explicit scenes
First Impressions: Emotional, realistic, hard, and beautiful novel. Colleen displays strong sarcasm in each character's personality, and the mother-daughter relationship is very well portrayed.
Number of Pages: 366 pages
Paperback Price: $13.45
Regretting You Summary
The book Regretting You by Colleen Hoover is about family, first love, grief, and betrayal that manages to touch the hearts of mothers and daughters. The plot revolves around Morgan Grant and her sixteen-year-old daughter, Clara, who have conflicting personalities and goals and want nothing in common.
Morgan got married and pregnant at a young age and had to put her dreams on hold. She does not want Clara to walk in her mother's footsteps and make the same mistakes as she did. But the increasing differences between the two make Clara find it difficult to coexist with her mother.
While Chris, Clara's father, and Morgan's husband, acts as a family anchor, things change for the worse when he is involved in a tragic accident. Now Morgan seeks emotional shelter in Clara, but the latter turns to the boy she's forbidden to see.
Regretting You unfolds new secrets, resentment, and misunderstanding of a beautiful mother-daughter relationship. But will their paths cross again? Will Clara understand her mother's concern? No spoilers from our end!
About the Author of Regretting You
Colleen Hoover is the #1 bestselling author in New York Times, having written multiple novels, including the bestselling women's fiction: It Ends with Us, and the bestselling psychological thriller Verity. Colleen has even won the Goodreads Choice Award for Best Romance, Confess (2015) three years in a row. Her notable works include November 9, Ugly Love, Layla, and many more. Colleen Hoover's Regretting You is another excellent work portraying the beautiful emotions of a mother-daughter relationship.
Read Regretting You Online
Whether traveling or sneaking a moment from your busy schedule, you may not carry the hardcover of your favorite novel everywhere. But if you have a PDF copy of your treasured book, you can read it on the go anytime without extra weight! While a PDF version saves you from carrying a physical copy, it does not take up much space on your device, making it convenient to access it anywhere.
Colleen Hoover's Regretting You PDF book is available online on various websites. You can even access it through free sites like,
FB2BookFree.com;
DYNU.net;
Yumpu.com;
Kepdf.com;
OnUploads.com, and many more.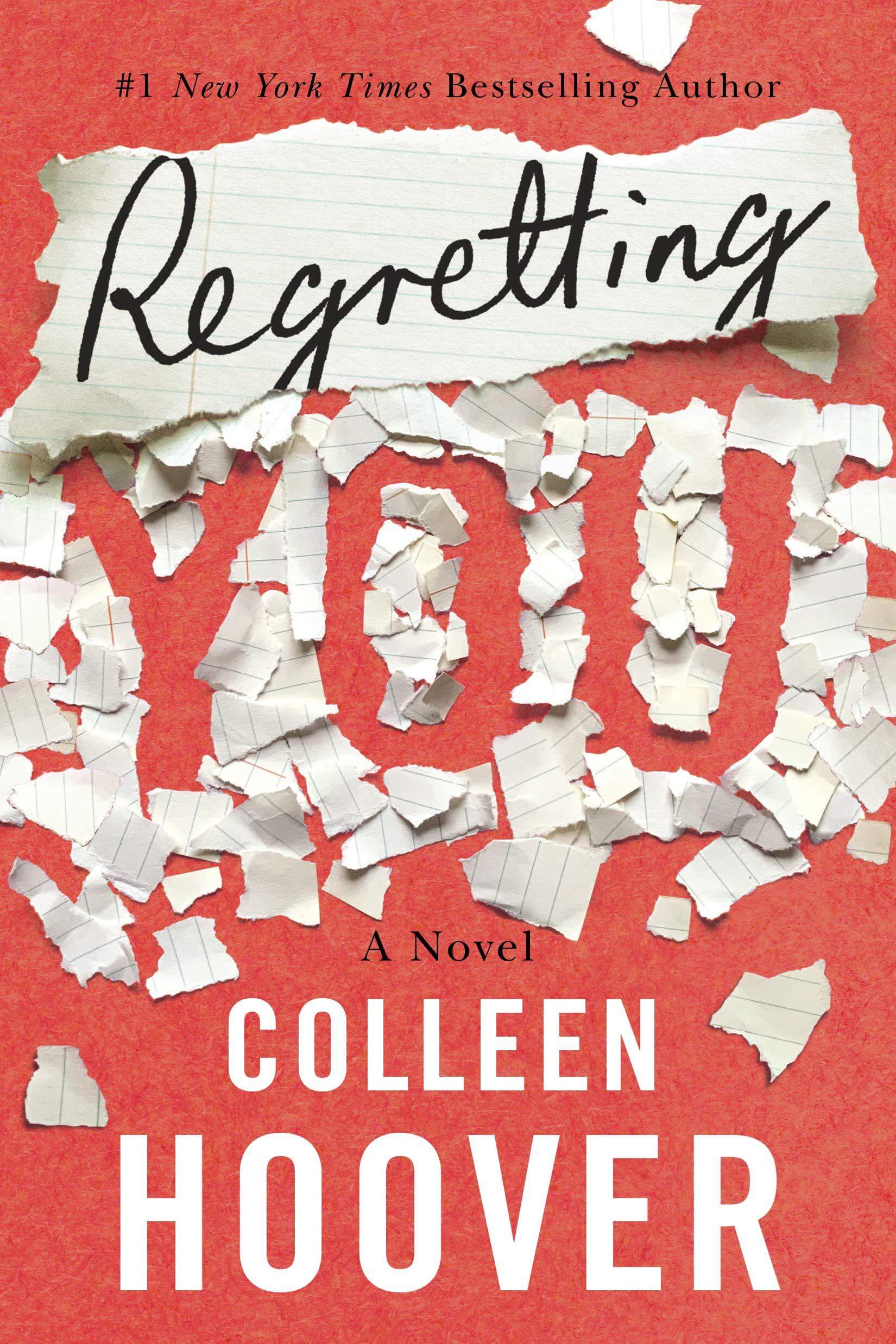 Regretting You by Colleen Hoover: No Spoiler Book Review
If you have ever purchased or downloaded Regretting You from online ebook stores or any other sources, and are looking for a tool to convert the ebook formats in order to read on a selected device, you must download SwifDoo PDF to have a try.
It offers the most powerful functions for decrypting and converting any ebooks to PDF and ePub.
Or you can continue reading Regretting You online.
Once downloaded, you can use a practical PDF viewer like SwifDoo PDF to read the Regretting You PDF book anytime and anywhere. SwifDoo PDF enhances your PDF-reading experience when you read a PDF book by opening, viewing, and displaying the files hassle-free. It offers various modes like dark mode, full-screen mode, and presentation mode to view and access your PDF files with a better sense of immersive reading.
You can also convert PDF text to speech if you need to hear PDFs out loud without multitasking or during multitasking. SwifDoo PDF lets you translate your PDF files into other languages and get all the PDF specifications, like characters, words, lines, and page count.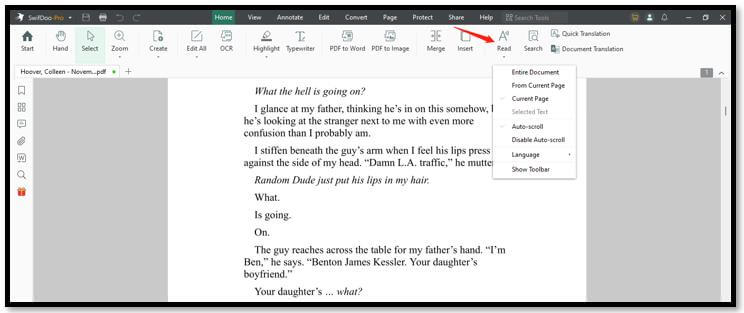 Other Romance Books Like Regretting You
If you loved reading Regretting You, you might also like Collen Hoover's other novels like;
Ugly Love
Heart Bones
Confess
Slammed
Without Merit
Or try other novels from top-selling authors like
The Perfect Marriage (Jeneva Rose)
Things We Hide from the Light (Lucy Score)
The Housemaid (Freida McFadden)
Every Summer After (Carley Fortune)
If He Had Been with Me (Laura Nowlin)
Love and Other Words (Christina Lauren)
To Sum Up
Regretting You by Colleen Hoover is an excellent recommendation for every mature teenager to take the content as it is, but if your child is sensitive, refrain from sharing it with them at a tender age. The book's trigger warnings warn parents of the content and suggest the right reading age to understand its plot.
If you want to read Regretting You PDF at your convenience anytime, we suggest you grab a free PDF copy of the novel and access it on your device with SwifDoo PDF as the program offers an enriching and immersive reading experience.