Celestes' latest-released, Our Missing Hearts, is an emotional, chilling, yet beautifully written story that explores complex and timely issues and hits close to reality in many ways. It packs a mother's unbreakable love in a world consumed by fear. If you are looking forward to reading it, we have highlighted the plot to have the nitty-gritty details of what lies in it.
Stay with us for a book review of Our Missing Hearts, a poignant, disturbing, and heartbreaking but thought-provoking novel, to know if it's the one you're looking for to satiate your intellectual cravings. Let's begin.
contents
Introduction to the Author: Celeste Ng
Celeste Ng is a writer in Cambridge, Massachusetts, who grew up in Pittsburgh, Pennsylvania, and Shaker Heights, Ohio. Celeste graduated from Harvard University and was granted an MFA from the University of Michigan. She is the number one New York Times bestselling author of Everything I Never Told You (2014) and Little Fires Everywhere (2017). Her novels have been translated into more than 30 languages, and Little Fires Everywhere was even adapted as a limited series on Hulu.
Celeste is back with her third novel, Our Missing Hearts (October 2022), which became an instant New York Times bestseller. Her fiction and essay have appeared in the New York Times, The Guardian, and many other publications. Her success speaks enough of her achievements as she has earned many honors, including the Pushcart Prize, a fellowship from the National Endowment for the Arts, and the Guggenheim Foundation.
Summary of Our Missing Hearts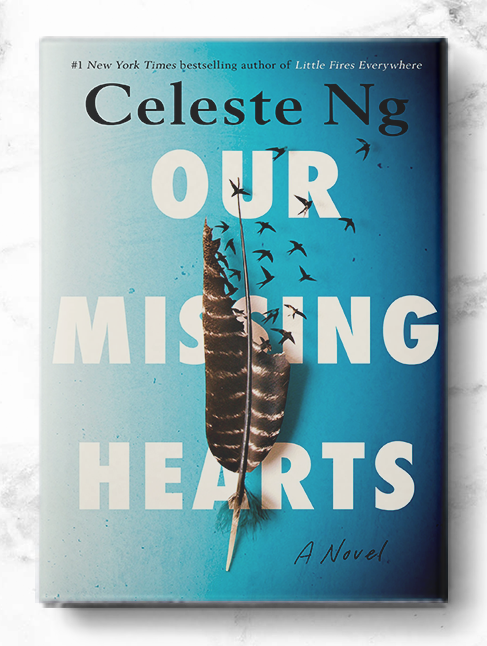 The plot of Our Missing Hearts revolves around the narrative of Noah "Bird" Gardner, a biracial 12-year-old boy who lives a quiet existence with his loving father, Ethan, a former linguist who now shelves books in a university library.
For a decade, their lives have been governed by PACT, laws written to protect American culture in the wake of economic instability and violence. Authorities are allowed to relocate children of dissidents, especially the ones of Asian origin, to restore peace and prosperity. The libraries have been forced to remove unpatriotic books, including the work of Margaret Miu (Bird's mother), a Chinese American poet who left Margaret and his father when he was nine.
Bird knows not to ask many questions, stand out too much or stay too far, but is encouraged by his father to hide his Asian roots. Over these three years, he has grown up denying responsibilities toward his mother and disassociating from her poem because lines from her book of poetry, Our Missing Hearts, were adopted by anti-PACT activists as their slogan, branding her as a traitor in the eyes of authorities.
Neither he knows her work nor what happened to her, and he is okay with it until one day when he receives a mysterious letter with a cryptic drawing, finding himself pulled into a quest to find her. The journey will take Bird back to many folktales Margaret poured into his head as a child and set him out to a new America he wasn't prepared to see.
Read/Annotate Our Missing Hearts PDF
Now unlock the power of PDF when reading eBooks with its immense benefits. For instance, PDF books are portable and let you always carry the entire library at your fingertips. Moreover, they can search for any information or sections they want to read again without skimming through every book page. Read Our Missing Hearts PDF online by clicking the following Continue Reading button: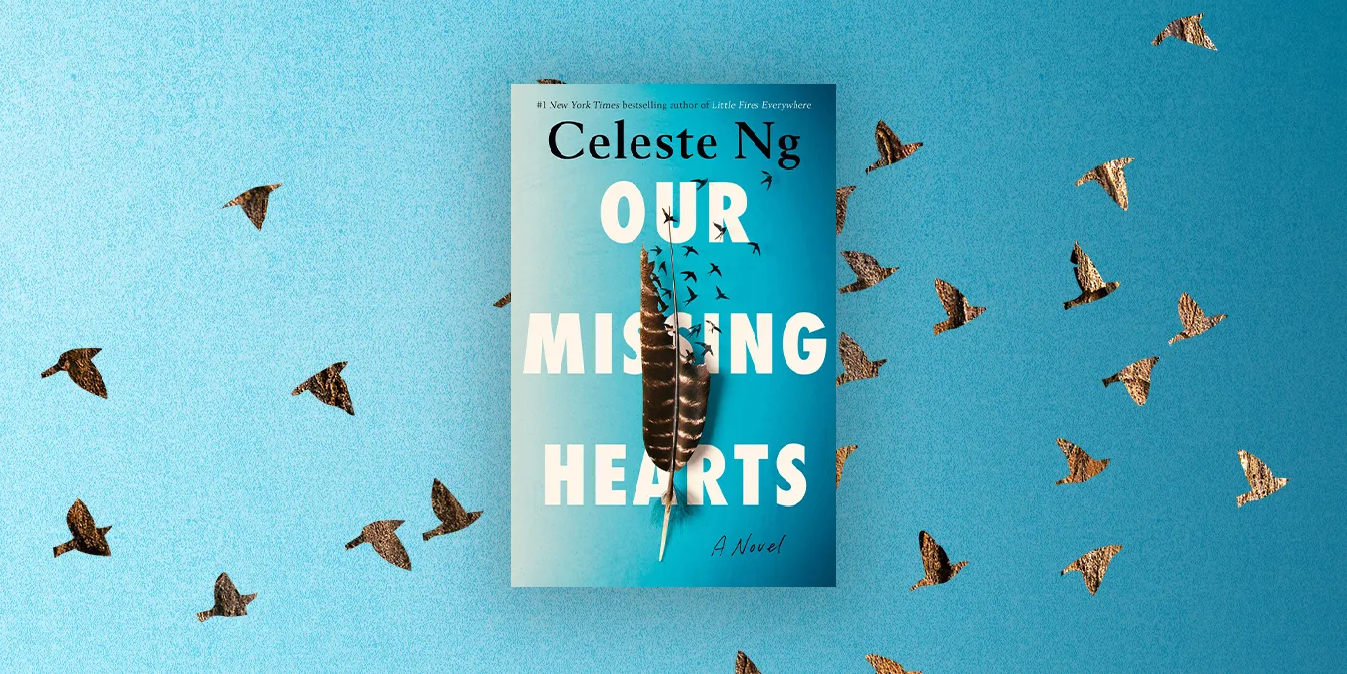 If you have ever purchased or downloaded Our Missing Hearts from online ebook stores or any other sources, and are looking for a tool to convert the ebook formats in order to read on a selected device, you must download SwifDoo PDF to have a try.
It offers the most powerful functions for decrypting and converting any ebooks to PDF and ePub.
Or you can continue reading Our Missing Hearts online.
Download the free PDF of Our Missing Hearts online and steal moments from your schedule to read it on the go with SwifDoo PDF Viewer. The program enhances your PDF reading experience by letting you access and read your PDF book anytime. You can even convert text to speech to multitask while not missing out on the enriching storyline.
SwifDoo PDF is a competent tool that offers intelligent PDF-reading features such as:
Offers multiple reading modes: Dark mode, Full-screen Mode, and Presentation mode

Provides PDF text-to-speech to enable users to listen to PDF eBooks anytime

Allows document translation in over 30 languages

Performs a PDF word count for characters, words, lines, pages, etc.
The Bottom Line
Our Missing Hearts revolves around family, love, sacrifice, discrimination, and racially-motivated injustice. However, it is a slow-paced book with a good idea that lacks execution and misses the necessary depths to make it effective. But if you are a fan of Celeste's writings, you shouldn't miss this one. You need not necessarily buy a paperback or hardcover; you can grab the plot and access it anytime through its PDF book. Download the free PDF copy of Our Missing Hearts, and access read your ebook during travel and commute with SwifDoo PDF.