Rainbow unicorn is kids' all-time favorite in their dreamy world. Children are very fond of the pure and powerful presence of unicorns in their mythical stories. So, How to Catch a Unicorn is a perfect platform to play catch me if you can with your favorite Unicorn. This colorful picture book is not only visually attractive for your children; instead, it shows a wonderful story of catching a unicorn in a zoo. Let's see what more you can expect from this book through its summary, review, etc.
How to Catch a Unicorn: Book Info
Title: How to Catch a Unicorn
Author: Adam Wallace
Illustrated by: Andy Elkerton
Published In: 5th March 2019 by Sourcebooks Wonderland
Genre: Picture book, Children, Animals, Unicorn, Fiction, Fantasy
Length: 40 pages
Language: English
Achievement: New York Times BestSeller
How to Catch a Unicorn: Author
Adam Wallace is a children's book writer who lives in Australia. He is a best-selling author for the New York Times, Amazon, and USA Today. He is known for his best-selling children's book How to Catch series and The Holiday Heroes Save Christmas.
Despite being a children's writer, he is also a cartoonist who tries to channel his energy, excitement, humor, and happiness to children through his creative books. In his free time, he makes plans about writing and tries to attain as many live musical shows as possible. He is also passionate about playing piano and golf.
On the other hand, Andy Elkerton is a kids' book illustrator who loves creating magical creatures. He created the universe's most loved, attractive, mythical creature, the unicorn, in one of the best-selling books, How to Catch a Unicorn.
How to Catch a Unicorn: Summary
How to Catch a Unicorn is based on a funny story of catching a unicorn in a zoo. In this children's picture book book, five groups of mischievous kids have come across a rainbow unicorn in a zoo and plan to catch her. They made several funny plans to do this, such as making parachutes, paper chains, a catapult power net, a cage on the pulley, and many other adventurous traps.
However, with the help of animal friends in the zoo, the unicorn escaped all the traps excitingly and funnily. This story also talks about different types of animals, common, rare, small-sized, colorful animals. So, this is a story about how the magical rainbow unicorn playfully escapes from getting caught by the children.
How to Catch a Unicorn: Review
How to Catch a Unicorn is engaging for kids, with many exciting and innovative adventurous activities. Here, kids will encounter zany traps that involve lots of creativity in children's minds. Some silly rhymes make the reading funny and exciting. How animals help the unicorn escape traps gives a very positive learning lesson about helping others.
It also teaches kids how to do group work while supporting one another. This book also helps children to recognize different animals and colors most innovatively. This book is perfect for preliminary learning, parenting, and preschool education.
How to Catch a Unicorn: Ebook (PDF)
Nowadays, when kids are comfortable reading their books on tablets, laptops, or smartphones, the pdf version of How to Catch a Unicorn would be perfect for repeat reading. Once you have the PDF version of the book on your desired device, it has become easy to carry, and your kids can watch them as many times as they want anytime. There is no risk of tearing the book; therefore, you don't have to buy it repeatedly. You can also share the ebook on multiple devices for convenient access.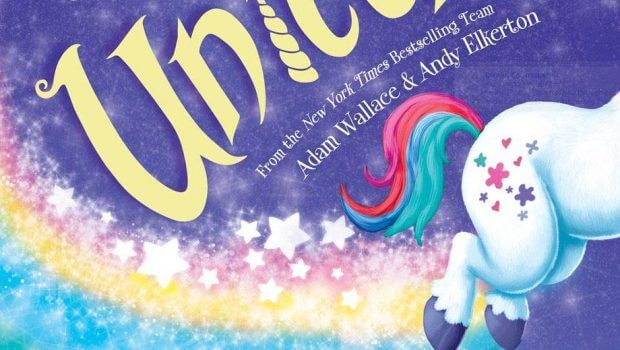 How to Catch a Unicorn: Playful & Colorful Reading
If you have ever purchased or downloaded How to Catch a Unicorn from online ebook stores or any other sources, and are looking for a tool to convert the ebook formats in order to read on a selected device, you must download SwifDoo PDF to have a try.
It offers the most powerful functions for decrypting and converting any ebooks to PDF and ePub.
Or you can continue reading How to Catch a Unicorn online.
To read the PDF book on your computer, SwifDoo PDF is a recommended PDF viewer with various reading features, including multiple reading modes, read PDF aloud, and translate PDF text. These features enable you to customize the way you read the PDF and boost your efficiency. The read aloud feature can convert PDF text to speech so that you can listen to the book while engaging in multitasks.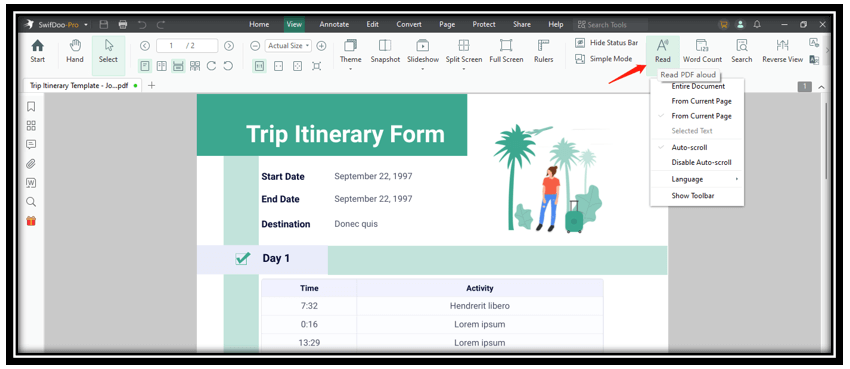 Conclusion
How to Catch a Unicorn is the best option when looking for the best children's book for your kids' birthday gift or any learning purpose. This picture book is extremely attractive with its vibrant colors and zoo scenery. Along with visual attraction, the funny and exciting plot makes the book very engaging to the children. So, this book is a must-read for your kids' preliminary learning experiences.