Introduction:
Many books are published each other in different categories and genres, but a few books reserve a place in our bookshelves and hearts. Jennifer L. Armentrout's From Blood and Ash is one such example. It is the first installment in the Blood and Ash series and has elements of paranormal, romance, and vampire fiction to hold your interest.
If you haven't read the book yet or plan to re-read it, you can download From Blood and Ash PDF and read it with the SwifDoo PDF reader for the best experience. Stay with us to have a complete review of its plot (without spoilers), quotes, and the best way to read the PDF version at your convenience. Let's quickly dive into the story.
About From Blood and Ash
From Blood and Ash is authored by Jennifer L. Armentrout. Since it is a part of the Blood and Ash series, you must read the book series (total 5 books) in order to absorb the plot well: Book 1: From Blood and Ash; Book 2: A Kingdom of Flesh and Fire; Book 3: The Crown of Gilded Bones; Book 4: The War of Two Queens; Book 5: A Soul of Ash and Blood
The From Blood and Ash book has adult, fantasy and magic, romance, paranormal, and vampire fiction genres. It has a page count of 622 pages and was published on 29th March 2020. Since it has trigger warnings about the use of sexual content, drugs and alcohol, violence, death, gore, physical abuse, blood depictions, etc., it has an age rating suitable for people over 17 years.
The main characters in From Blood and Ash are Penallaphe (Poppy), Kieran, Hawke, Casteel, and Craven.

From Blood and Ash Summary
Going by its name, you may wonder what the book is about. Here is a crisp summary without spoilers to familiarize you with its plot.
From Blood and Ash's synopsis is about Penallaphe (or Poppy), our protagonist, an 18-year-old who is more than just a girl. The gods have chosen her as the Maiden, and when she turns 19, she will be given to them to help turn humans into the Ascended, immortal beings that rule her kingdom, Solis.
Poppy has always known her fate in From Blood and Ash, but living as the Maiden hasn't been easy as she's constantly reminded about her duty to God. She is forbidden to socialize, so she must always wear a veil in public; no one is allowed to touch her, and she spends most of her time alone.
So when she meets the very attractive Royal Guard, Hawke Flynn in the From Blood and Ash storyline, who treats her like a person instead of a symbol, things escalate, and she finds herself questioning her commitment to the gods. But the Ascended and Hawke are both keeping secrets and when Poppy finds out the truth about them — and herself — everything in her life will change.
From Blood and Ash Review
Readers found From Blood and Ash's plot mesmerizing, heart-rending, and adrenaline-inducing. The story had everything: action, violence, passion, romance, friendship, and betrayal. The novel builds up an electric and compelling romance with a combination of sweet and steamy moments. The book's theme depicts the power of self-exploration and the importance of autonomy and individualism.
Read From Blood and Ash PDF
Reading the From Blood and Ash PDF is beneficial as it is always at your fingertips to dive into the plot and cut the boredom anywhere.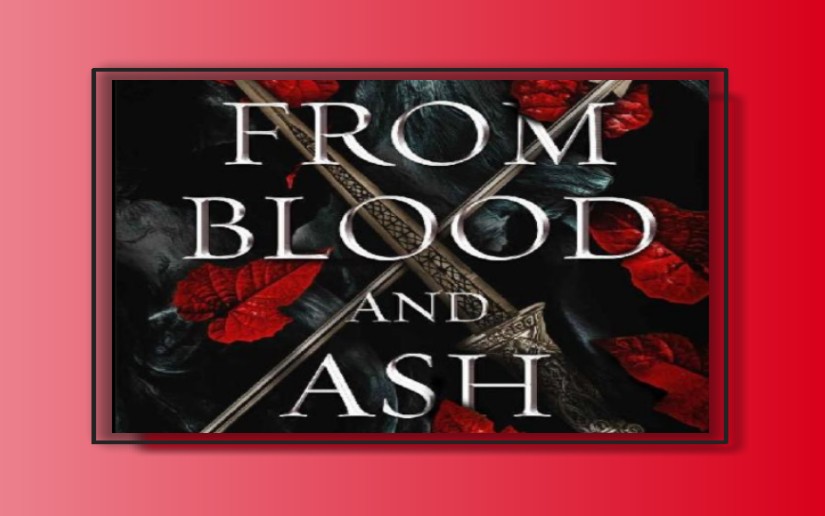 Read From Blood and Ash PDF with SwifDoo PDF
If you have ever purchased or downloaded From Blood and Ash PDF from online ebook stores or any other sources, and are looking for a tool to convert the ebook formats in order to read on a selected device, you must download SwifDoo PDF to have a try.
It offers the most powerful functions for decrypting and converting any ebooks to PDF and ePub.
Or you can read From Blood and Ash PDF online.
You can download the PDF ebook to easily access with SwifDoo PDF which lets you mark up the content with lines, highlights, etc. You can also add pop-up notes to the PDF write down your ideas and convert the PDF to audio.
Online websites allow you to read From Blood and Ash PDF online for free and provide free PDF downloads like academia.edu, Internet Archive, etc. They may also provide audiobooks for free download. You can also get the EPUB versions by converting PDF to EPUB format in SwifDoo PDF.

The Popular Book Quotes
Here are the three best From Blood and Ash quotes that will stay in your mind long after you have finished reading the entire Blood and Ash series.
You're an absolutely stunning, murderous little creature.
Nothing is ever simple. And when it is, it's rarely every worth it.
You deserve so much more than what awaits you.
In Conclusion
From Blood and Ash is a vampire fiction with many plot twists but a headstrong, fierce, and sassier female protagonist who walks with an air of confidence despite enduring losses of people she dearly loved.
You can download and dive into the plot by reading From Blood and Ash PDF using the SwifDoo PDF reader to make the most of your immersive reading experience. However, be mindful of the trigger warnings and age rating, as it has mature content with descriptions of steamy and spicy scenes.
FAQs
Q: Is From Blood and Ash spicy?
A: From Blood and Ash has four spicy chapters: Chapters 30, 33, 38, and 39. Its spice level is too high, with spicy scenes appropriate for mature readers only.
Q: What are the prequel and sequel to From Blood and Ash?
A: Blood and Ash is a 5-book series, with "From Blood and Ash" being the first book and has no prequel. But its sequel is A Kingdom of Flesh and Fire.
Q: Is From Blood and Ash enemies to lovers?
A: Yes. "From Blood and Ash" is among many books that are a part of enemies to lovers fantasy books with spice.
Q: What other books like From Blood and Ash?
A: Other books similar to From Blood and Ash include:
A Ruin of Roses (K.F. Breene)
House of Earth and Blood (Sarah J. Maas)
A Deal With the Elf King (Elise Kova)
Throne of Glass (Sarah J. Maas)
The Cruel Prince (by Holly Black)
Red Queen (by Victoria Aveyard)
These Violent Delights (Chloe Gong)