Introduction:
Fourth Wing is the first book of The Empyrean series by one of the New York Times best-selling authors Rebecca Yarros. The book's adventure attraction makes it an instant New York Times best seller. This is also considered a Goodread's most anticipated book.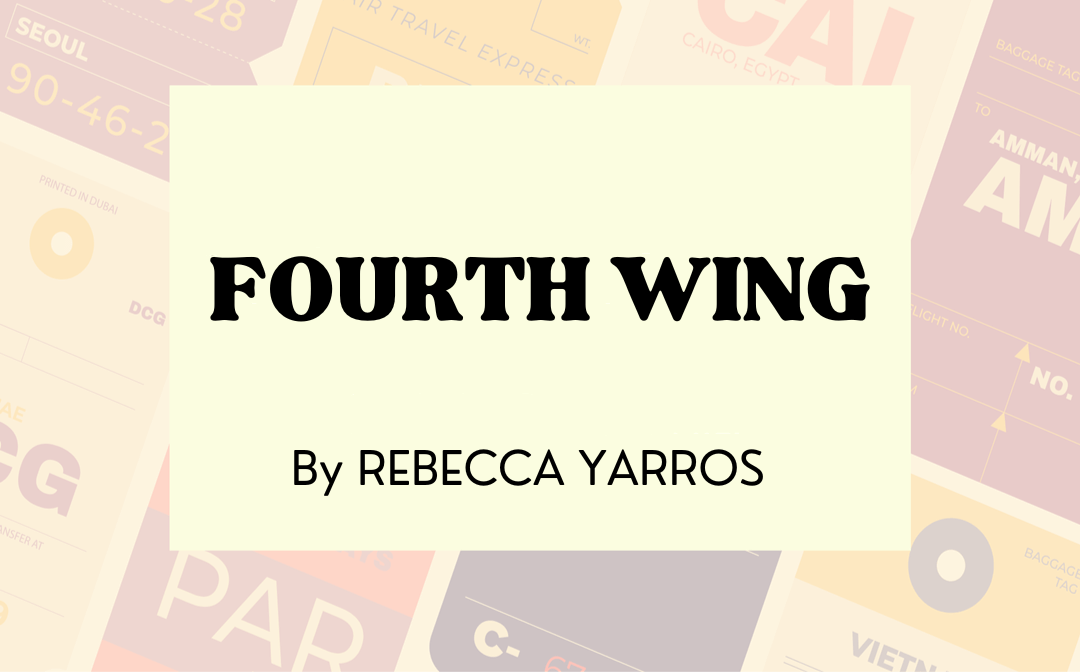 Along with the total fictional drama, this book is stuffed with suspense, sudden surprises, romance, betrayal, uncertainty, and, most importantly, survival against all odds. If it seems like your own life journey, without wasting any further, get a glance at the highlights and insights of this book with its summary, book info, and quotes, together with the flexible Fourth Wing PDF book reading option.
Summary of the Fourth Wings
To talk about the Fourth Wing summary, you must know that the story is more about its characters than its plot. The story begins with Violet Sorrengail, a 20-year-old girl full of potential to be a Scribe, who leaves her aspiration behind to fulfill her mother's wish. Violet's mother wants her to be a dragon rider; despite her physical fragility, she was sent to Basgaith War Collage to start her journey to become a dragon rider. Even though dragons don't want to make bonds with weak, small, or fragile humans, Violet has somehow managed to bond with two dragons instead of one with her courage, strength, goodness, and fighting spirit.
When the journey to be a dragon rider is a life-threatening challenge for Violet, her relationship with Xaden, who is a powerful wing leader, is also not trustworthy. Every day Violet finds herself on the edge of life and death and trust or betrayal while surrounded by friends, enemies, lovers, and others. So, you must share Violet's hurtful yet heart-melting journey while reading Fourth Wing.
About the Author of Fourth Wing
Fourth Wing by Rebecca Yarros is an irresistible combination when you look for the best collection of this New York Times best-selling author. The coffee addict and hopelessly romantic author Rebecca Yarros is one of the most popular contemporary writers with over 20 super-successful novels.
As she has special feelings for military heroes, Fourth Wing is also not an exception. She is happily married to her husband and has become a mother of six children. She adopted her youngest daughter. She had received the Colorado Romance Writer's Award of Excellence for Eyes Turned Skyward. She runs a non-profit organization called "One October" with her husband to help foster children.
Fourth Wing Review
To under why is Fourth Wing so popular, you have to realize the message conveyed through the quote, "A dragon without its rider is a tragedy.
A rider without their dragon is dead." Even though it's a life-changing journey for Violet to become a dragon rider, the bond, attachment, emotions, and actions between humans and dragons have been the center of attraction of Fourth Wing by Rebecca Yarros.
The most intriguing aspect of this book is that it will give a vivid and detailed description of a newly designed fantasy world with a movie-watching clarity and experience. The journey of Violet from coming out of her comfort zone of living to becoming a challenging warrior at the cost of losing her near and dear one is a learning and motivational experience for the reader. Despite being a fantasy novel, the author keeps the story, characters, and situation more realistic and rooted so that readers can relate to the story.
Read Fourth Wing PDF Easily
To avoid the trouble of carrying a physical copy of Fourth Wing, free online reading with a PDF of Fourth Wing by Rebecca Yarros will be a great option. You can try downloading the PDF version of the book for your online dependency-free offline reading or sharing it with multiple platforms, devices, friends, or families. Many online sites provide the PDF book for free. If you prefer reading the PDF eBook offline, try the multiple customizable functions of SwifDoo PDF reading software to make the best of your PDF book reading experience.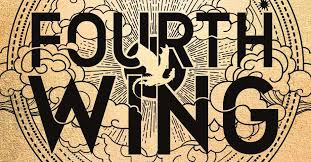 Fourth Wing by Rebecca Yarros: A Full Guide and Review
If you have ever purchased or downloaded Fourth Wing from online ebook stores or any other sources, and are looking for a tool to convert the ebook formats in order to read on a selected device, you must download SwifDoo PDF to have a try.
It offers the most powerful functions for decrypting and converting any ebooks to PDF and ePub.
Or you can continue reading Fourth Wing online.
The most fascinating feature of this program is that it lets you have complete freedom in annotation. While adding text or highlighting lines, you can also add your comments or opinions on any particular paragraphs to share your interpretation of the book. Let's see what more you can try with the SwifDoo PDF program for the ultimate annotation experience.
SwifDoo Annotate Features
Add notes to a PDF book to give your comment anywhere in the Fourth Wing PDF version.
You can highlight any specific area or particular line in the PDF book
You can draw any sign, symbol, line, pattern, etc., using different colors or line thicknesses to make your repeat reading more personalized and referencing.
Create or customize your unique & electronic PDF stamp with name, date, or time to make your reading more prominent & precise.
You can organize & manage all your annotations in one place.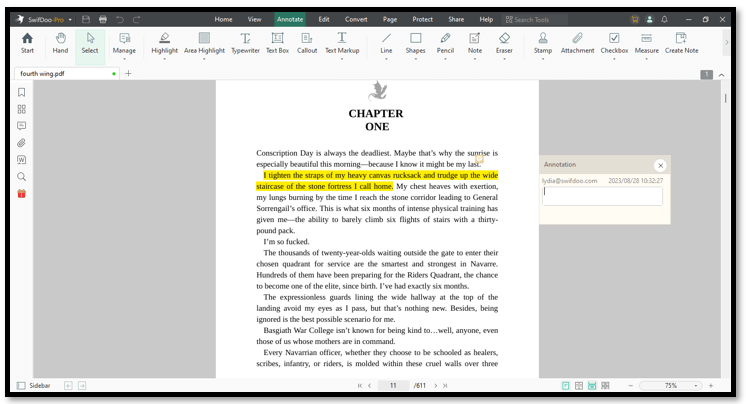 Conclusion
Being a fantasy fan, you must not miss the 2023 sensation Fourth Wing in your reading list. From drama, romance, and action to emotion, fiction, and sensation, this book combines everything in one palate. You will also relate to every character of this book with their realistic approach and actions toward different situations.
Now if you can't take the burden of a 500-page physical copy of the book, you must go for digital reading with the Fourth Wing PDF version. Since repeat reading always helps you to comprehend any book with its multiple dimensions and hidden messages, you must take the advanced PDF reading support of SwifDoo software for its customizable multifunction benefits.